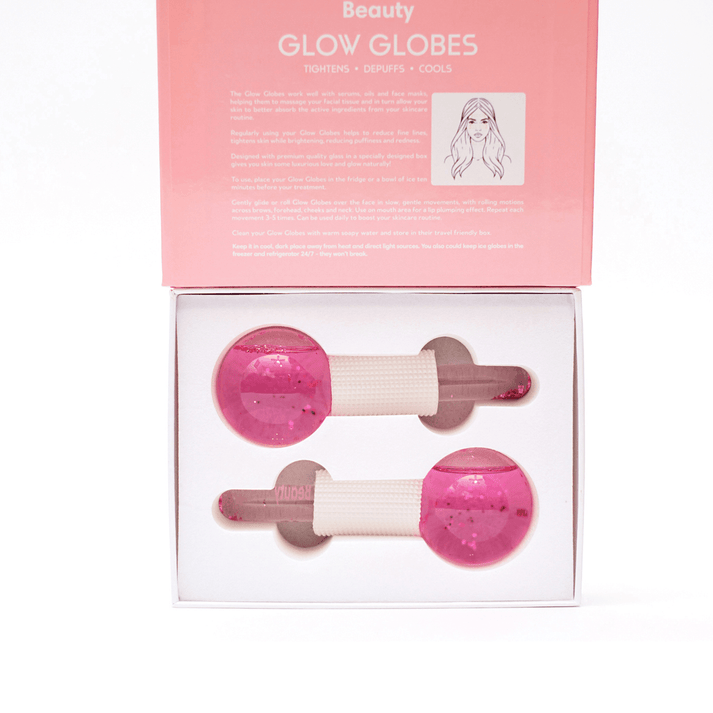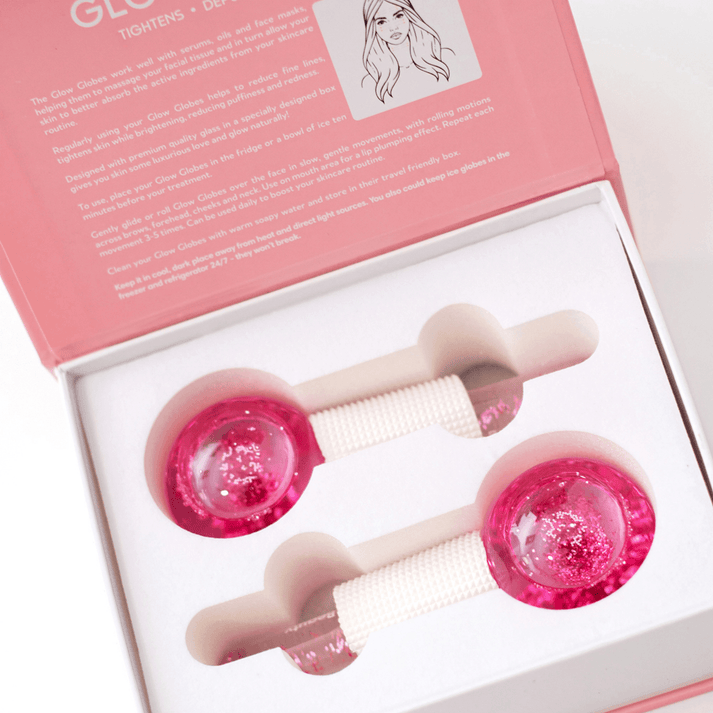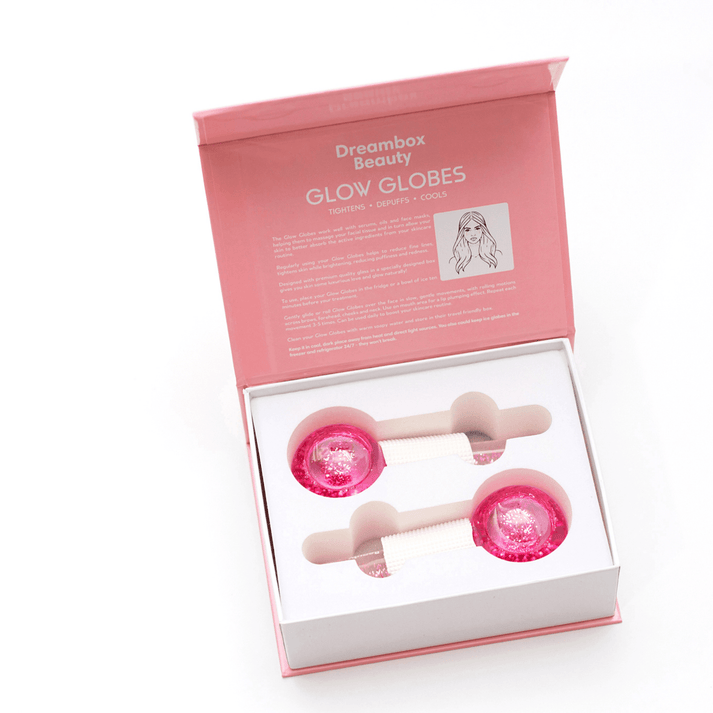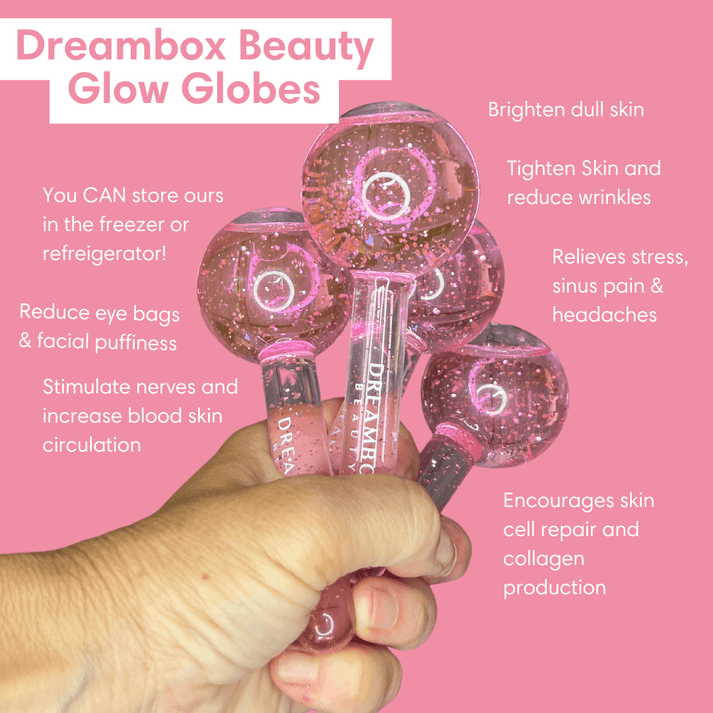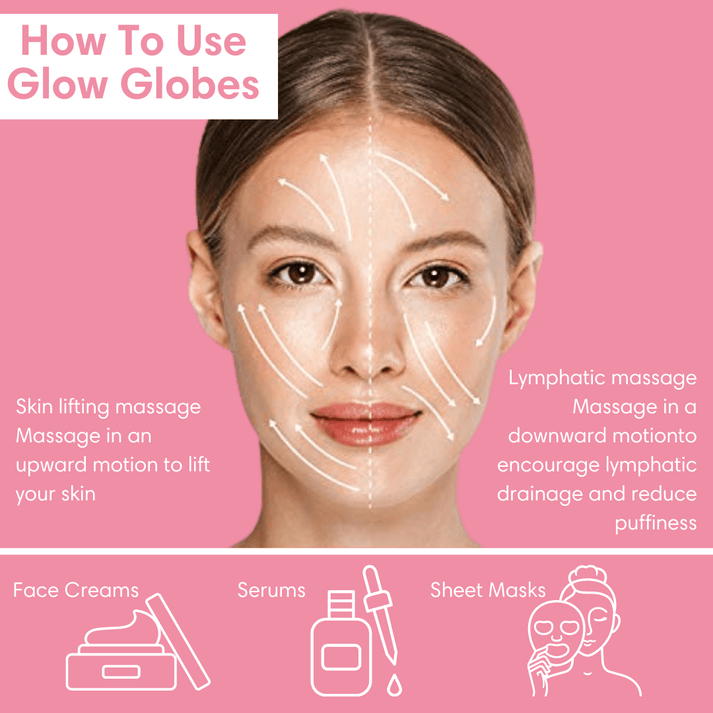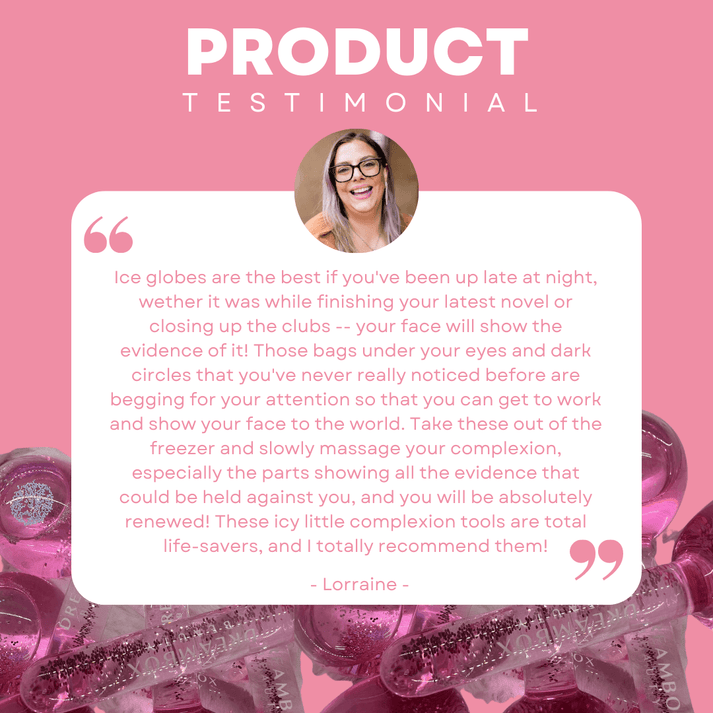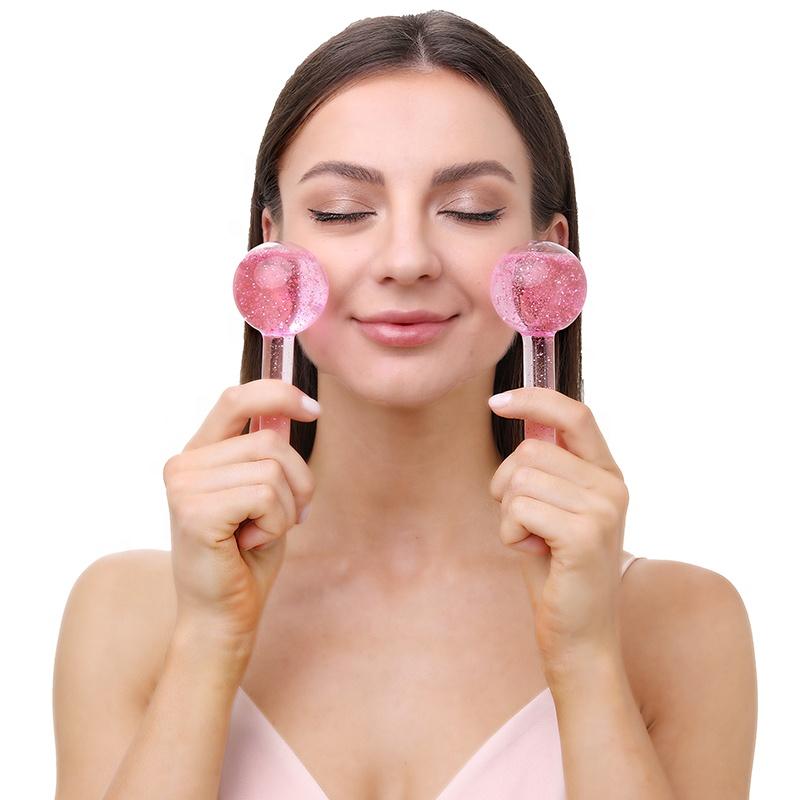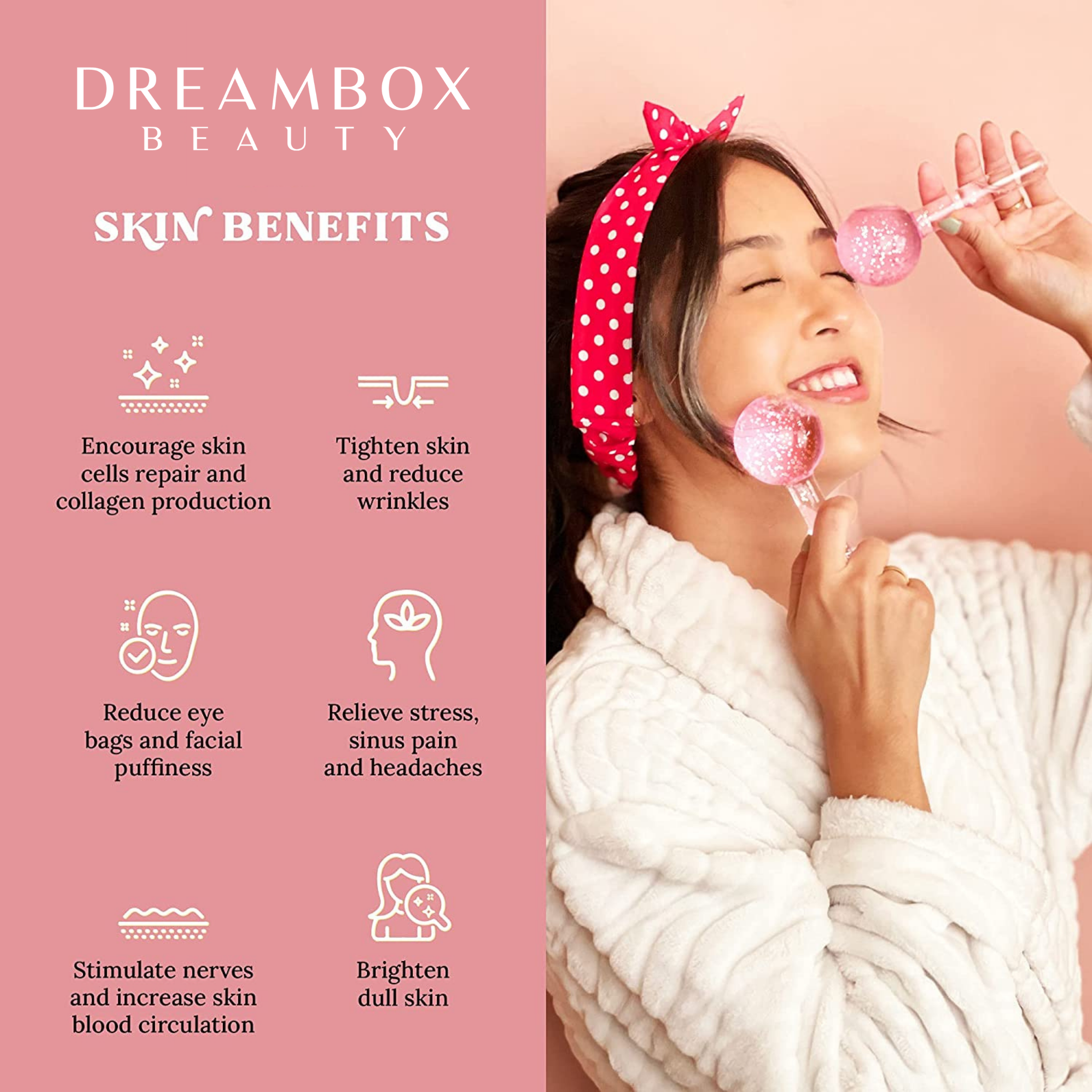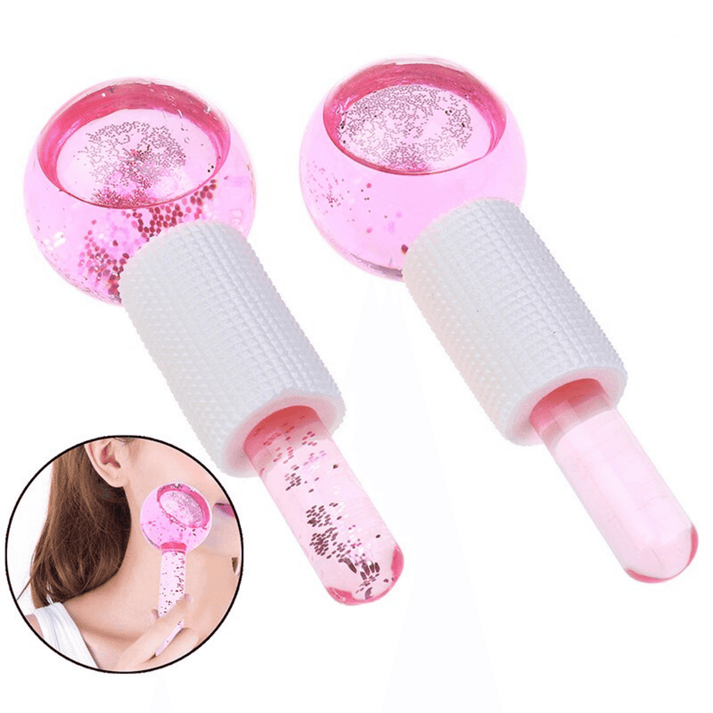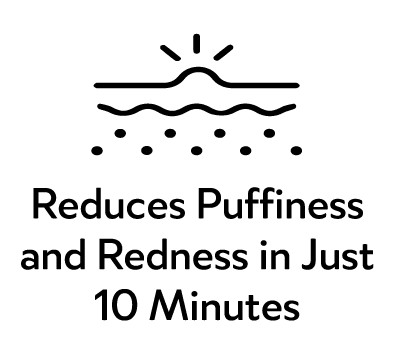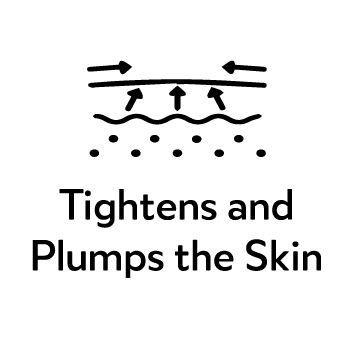 Glow Globes - Ice Globe Facial | Dreambox Beauty
---
Glow Globes | Ice Globe Facial | Cooling Facial | Tightens | Depuffs | Cools
The Glow Globes work well with serums, oils and face masks, helping them to massage your facial tissue and in turn allow your skin to better absorb the active ingredients from your skincare routine.

Regularly using this beauty tool that's been proven to help stimulate blood circulation, brighten skin, reduce puffiness, minimize the appearance of fine lines and wrinkles, and sculpt jawline while also tightening and firming the skin.

Designed with premium quality glass in a specially designed box gives you some luxurious love and glow naturally!
BENEFITS
Tightens and plumps the skin to restore a youthful, glowing radiance.
Reduces puffiness and redness in just 10 minutes.
Use on mouth area for a lip plumping effect.
Brightens skin complexion by dramatically improving skin's tone and texture.
Enhances blood circulation for dewy fresh glowing skin.
Helps to fade blemishes and smooth fine lines.
Can help aid in the relief of sinus pain, headaches and migraines.
Hypoallergenic | Cruelty Free | Vegan | For All Skin Types
HOW TO USE
To use, place your Glow Globes in the fridge or a bowl of ice ten minutes before your treatment.
Gently glide or roll Glow Globes over the face in a slow, gentle movements, with rolling motions across brows, forehead, cheeks and neck.
Repeat each movement 3-5 times. Use daily to visibly enhance your skin's appearance for a natural, more youthful glow you'll notice immediately!
Clean your Glow Globes with warm soapy water and store in their travel friendly box.
Store in a cool dry place. Do not store in the refrigerator or freezer.
This product has no reviews yet.