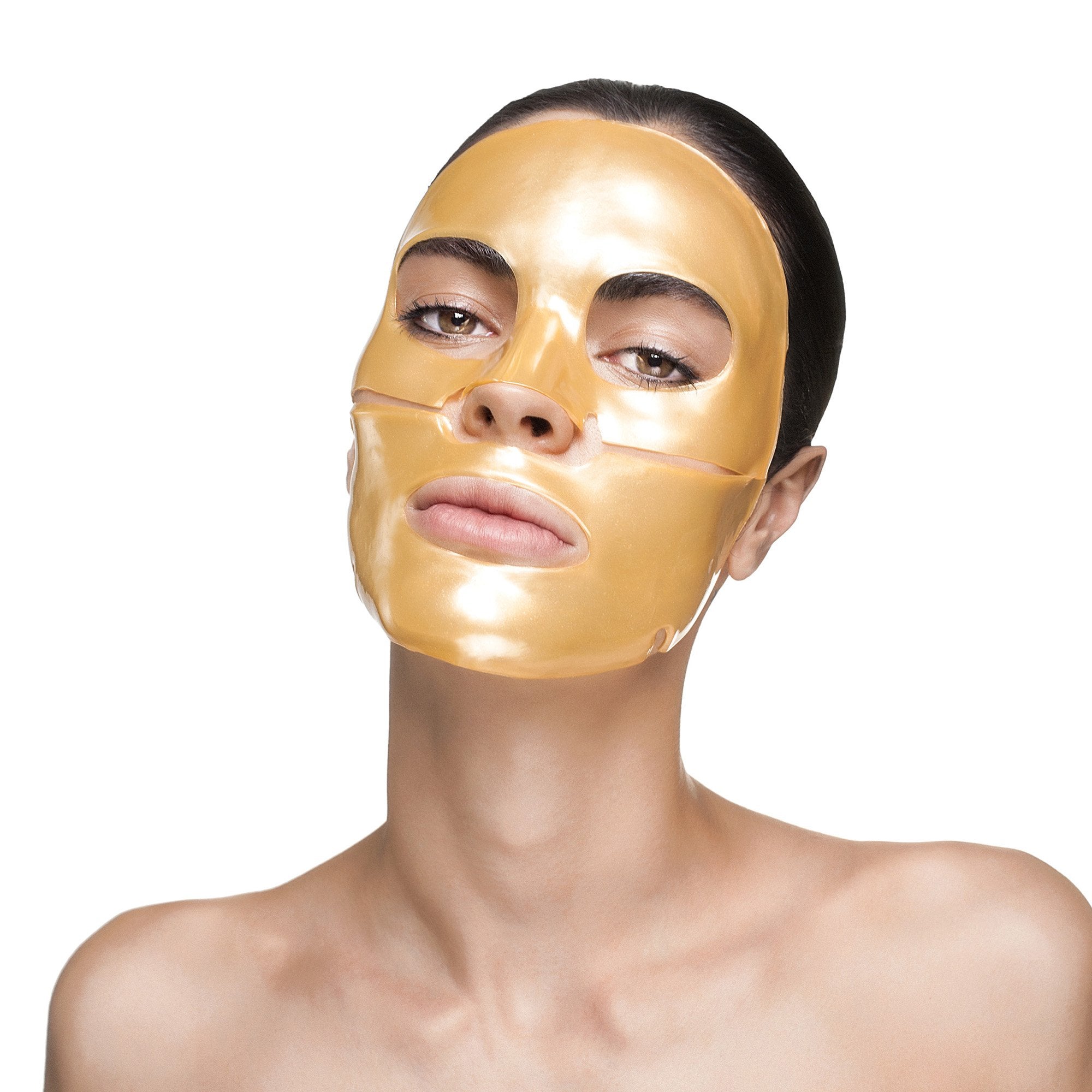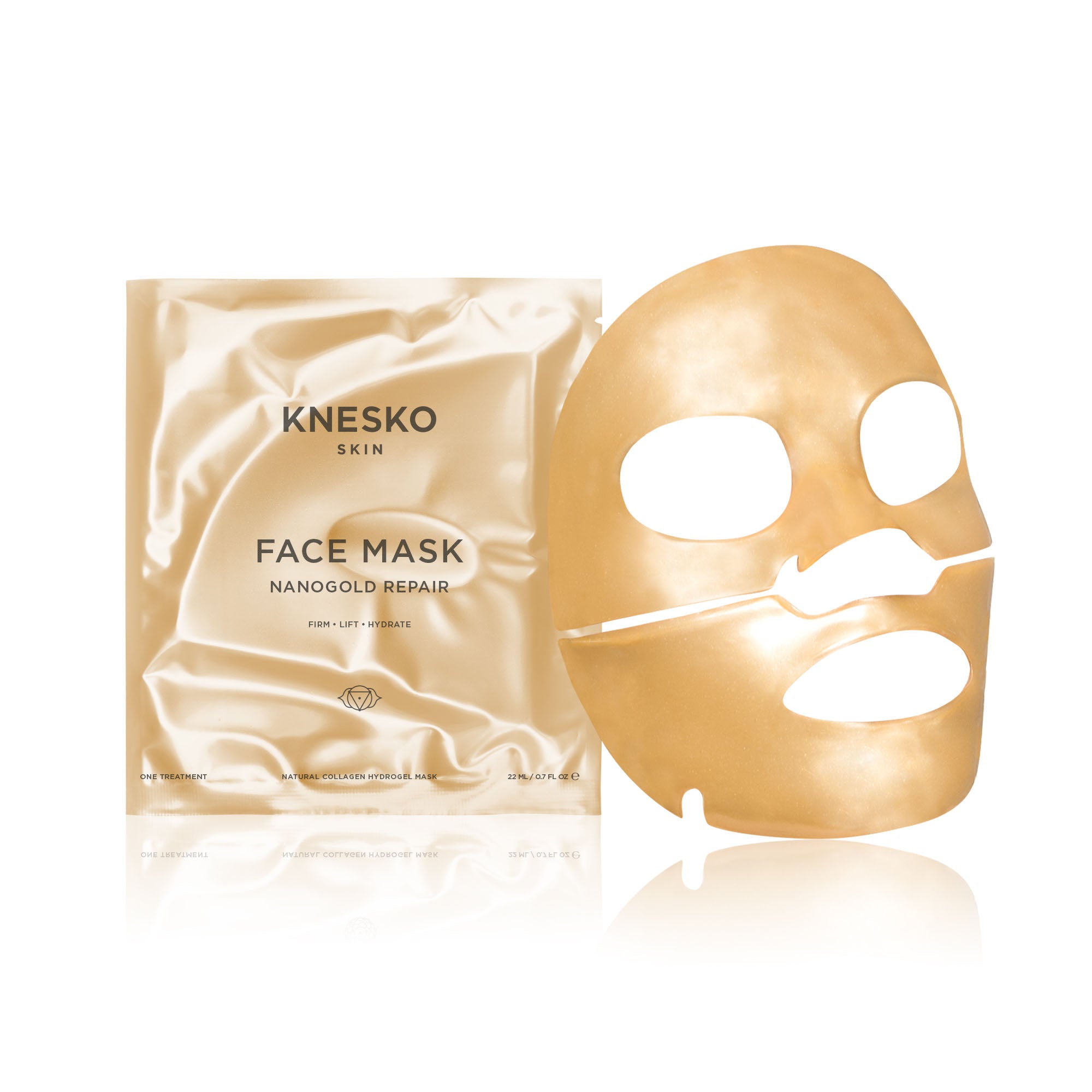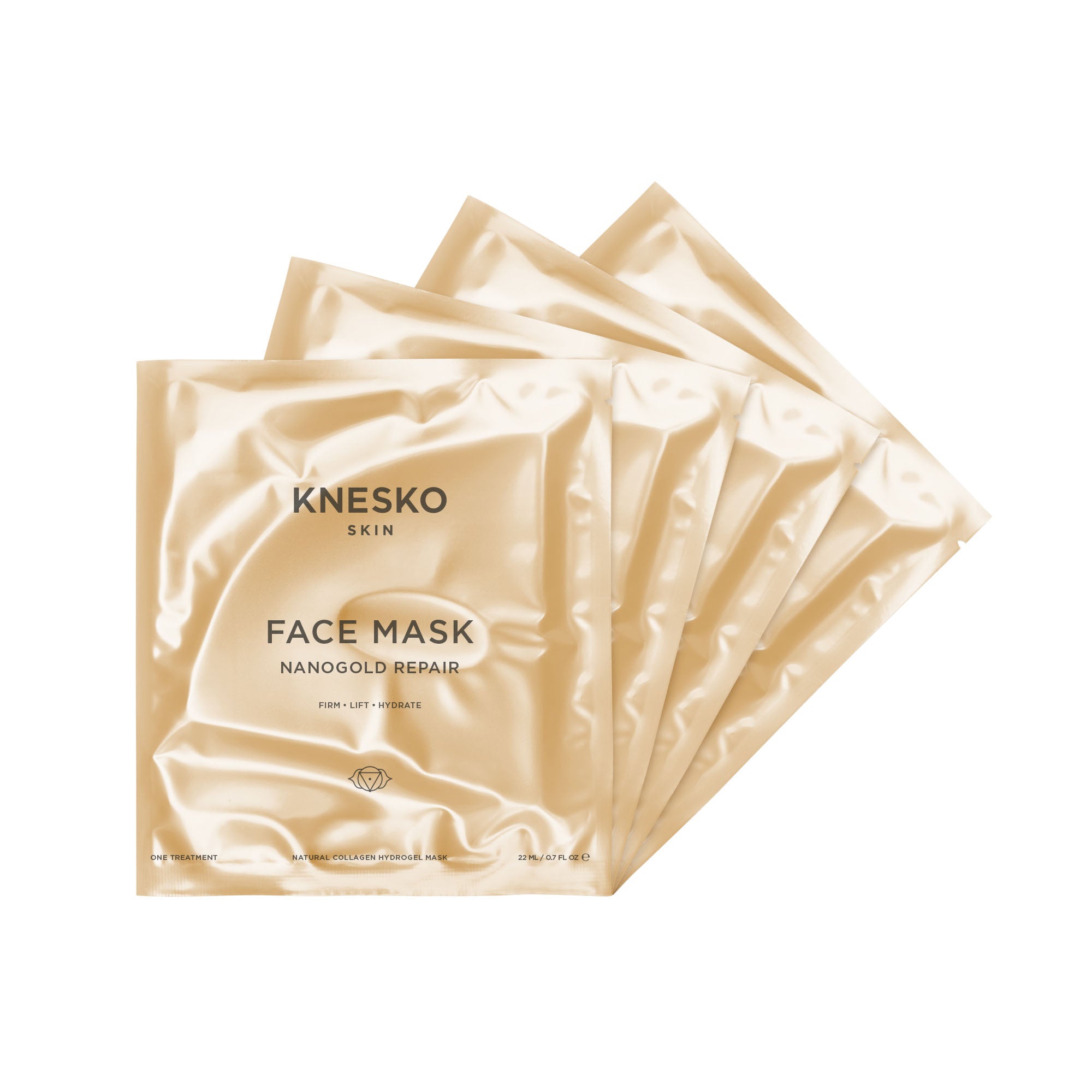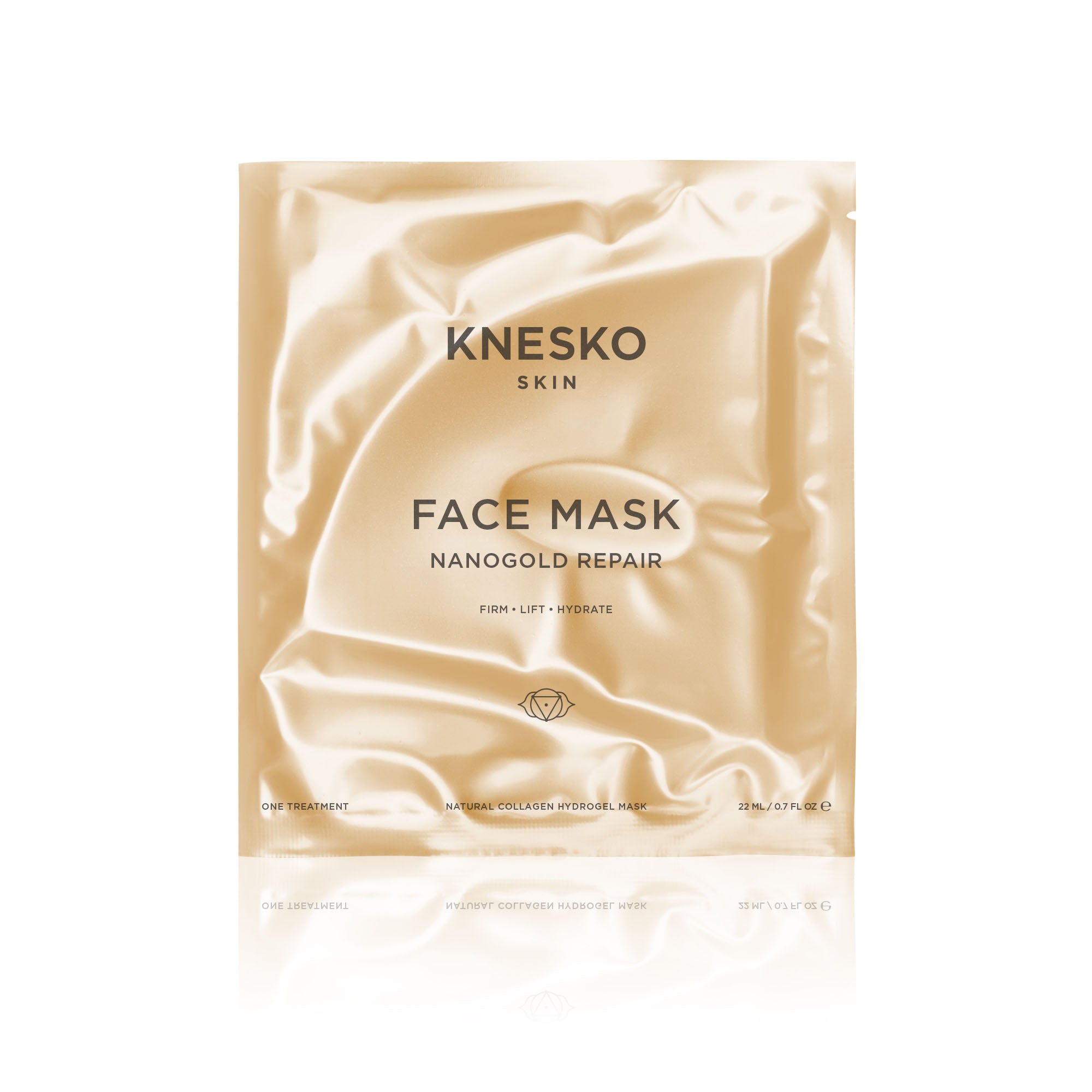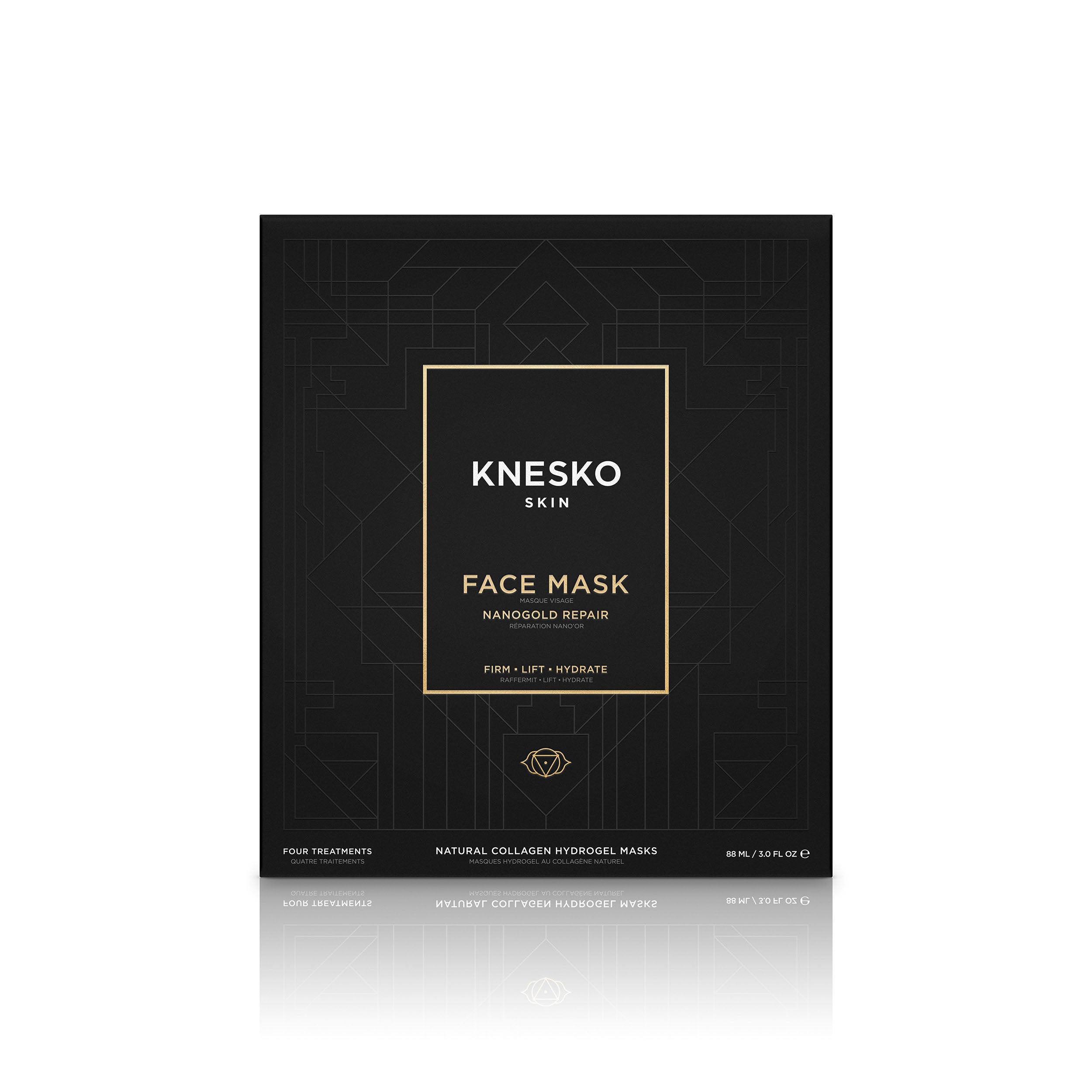 Nanogold Repair Face Mask - 4 Pack | Knesko
---
Knesko - NANO GOLD REPAIR COLLAGEN FACE MASK - 4 Pack
This Nanogold Repair Face Mask delivers a powerful gold infused serum deep within your skin. The hydrogel mask acts as a second skin allowing powerful, natural ingredients like colloidal gold, marine collagen, elastin, hyaluronic acid, aloe vera, niacinamide (B3), and vitamin E to penetrate and rejuvenate the skin. Knesko's Proprietary GEMCLINICAL® technology works to reduce fine lines, dryness, sun damage, and inflamation. Enjoy a luxurious mask treatment charged with healing Reiki energy and activate your Third Eye Chakra with the mantra "I Honor my Intuition".
Perfect for: Fine lines, wrinkles, loss of elasticity, dryness, redness, sun damage, puffiness, stress and fatigue on all skin types.
Tip: Store in the fridge for an extra cooling and depuffing benefit.
TREAT YOUR SKIN, MIND, BODY & SPIRIT WITH NANOGOLD AND ACTIVATE YOUR THIRD EYE CHAKRA
BENEFITS:
REPAIRING
FIRMING
AGE-DEFYING
LIFTING
HYDRATING
REDUCES REDNESS
CALMS THE SKIN
AREAS OF CONCERN: FINE LINES, WRINKLES, LOSS OF ELASTICITY, DRYNESS, REDNESS, SUN DAMAGE, PUFFINESS, STRESS AND FATIGUE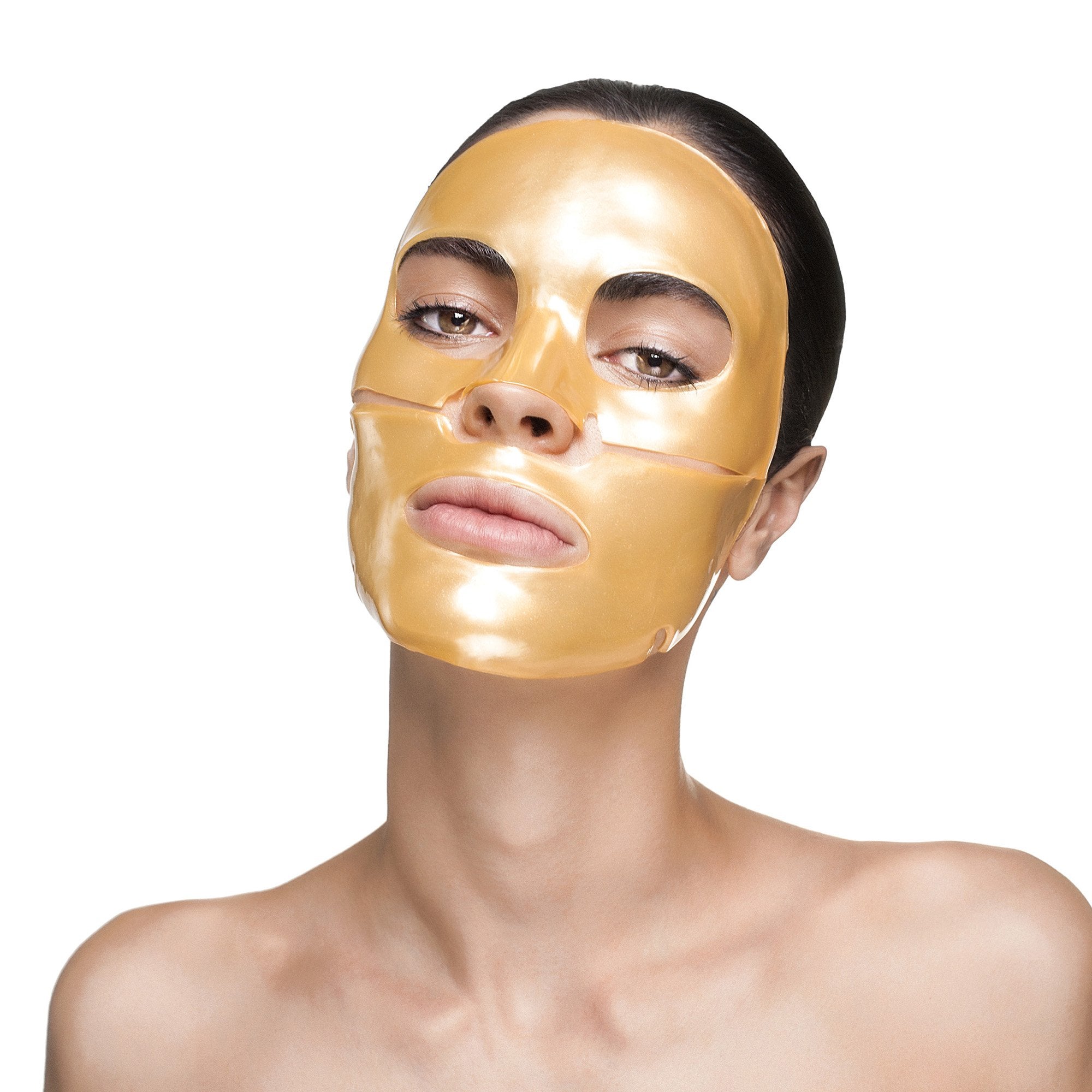 This product has no reviews yet.