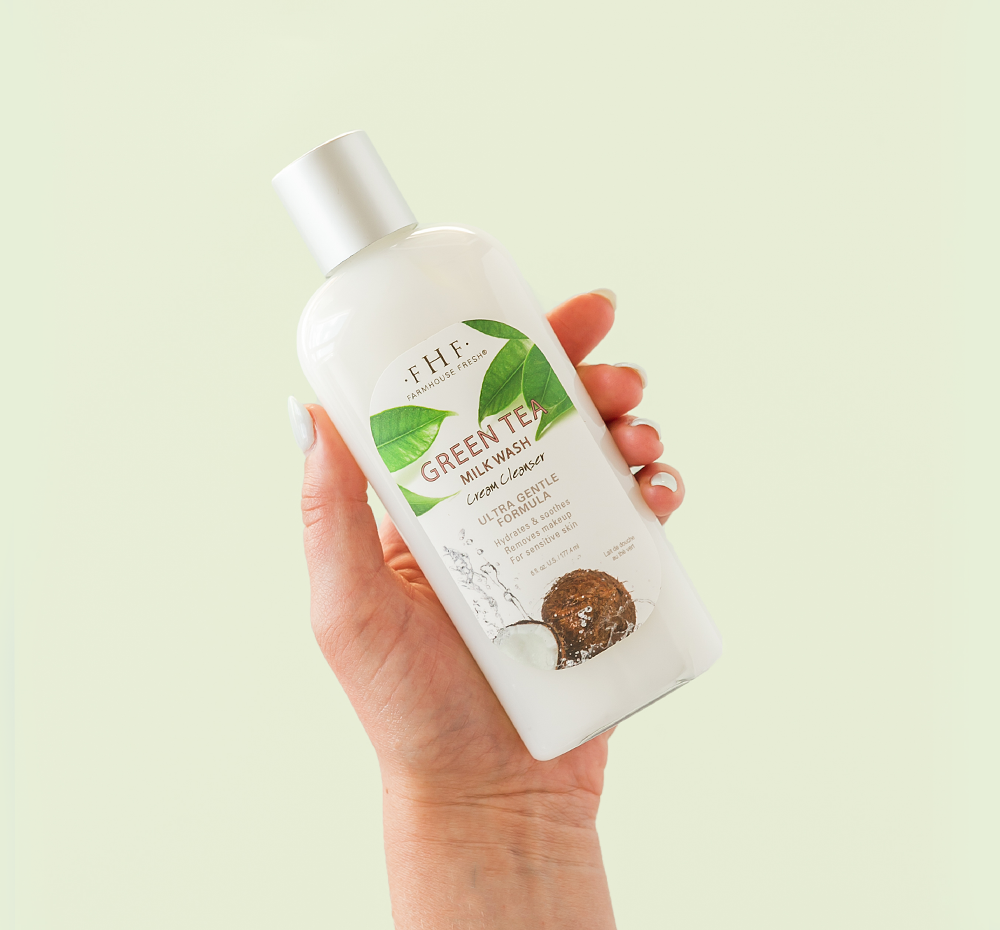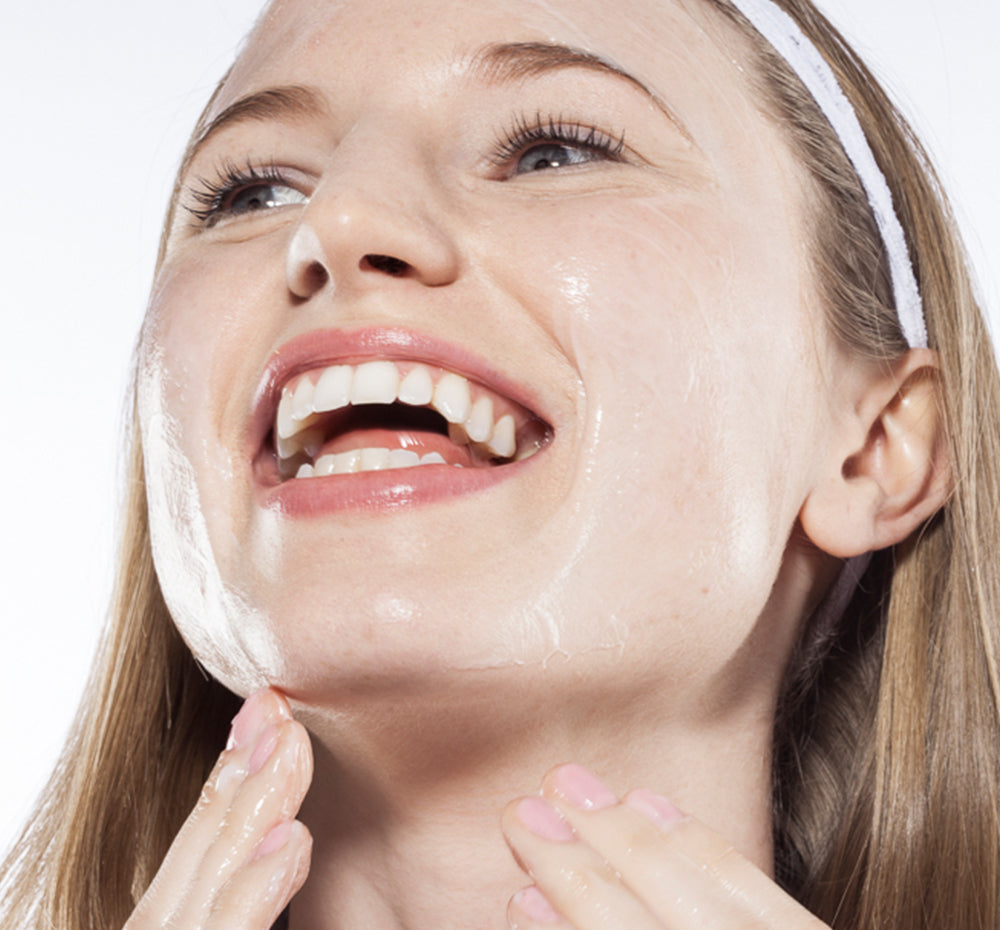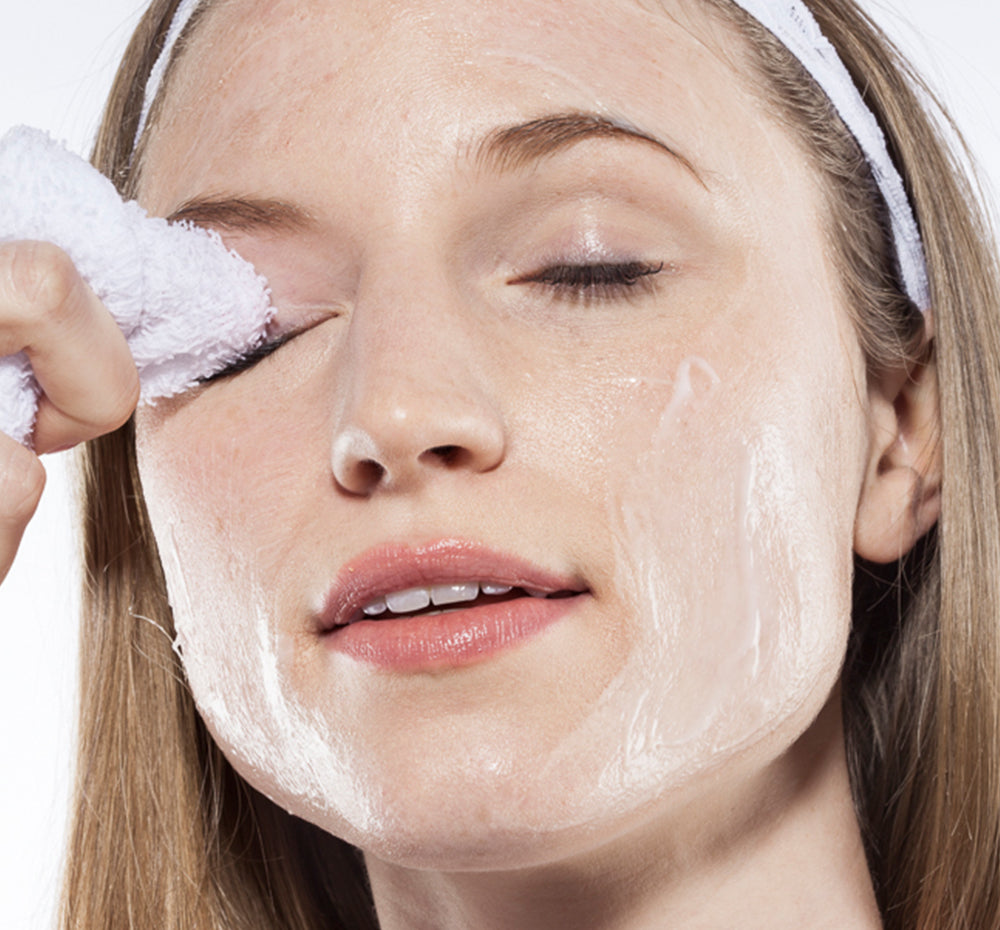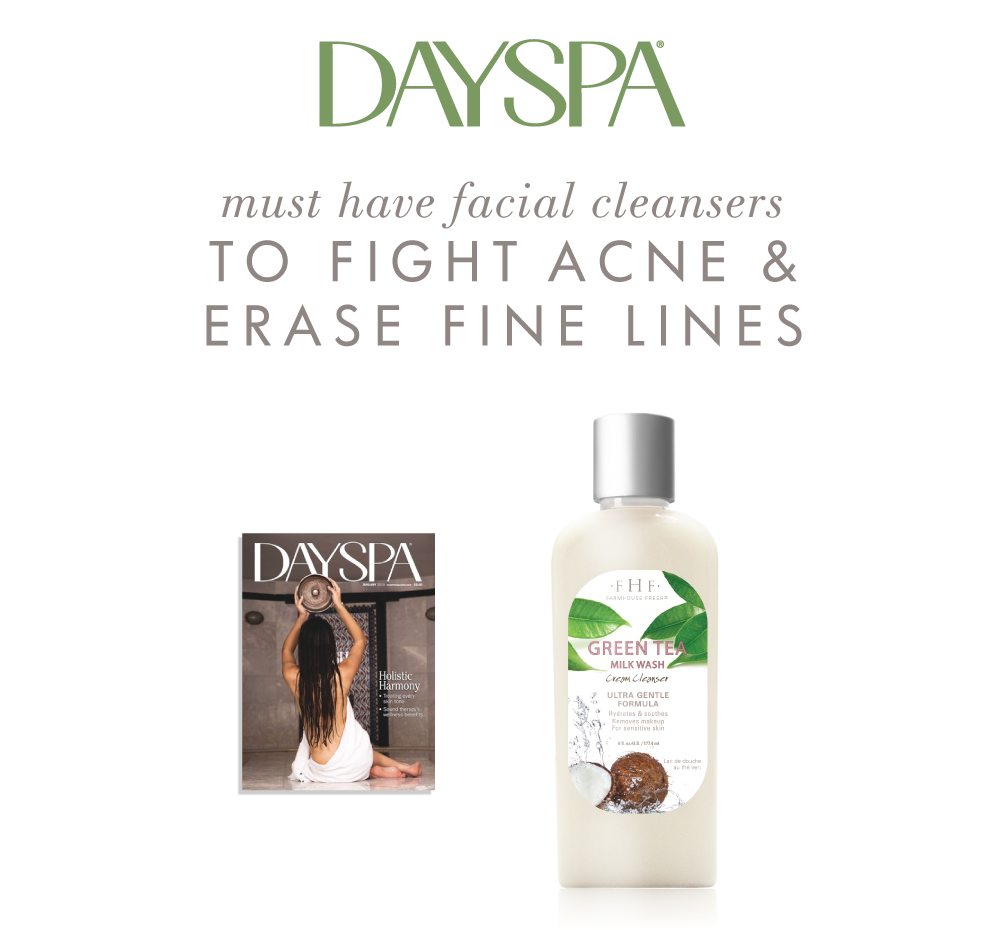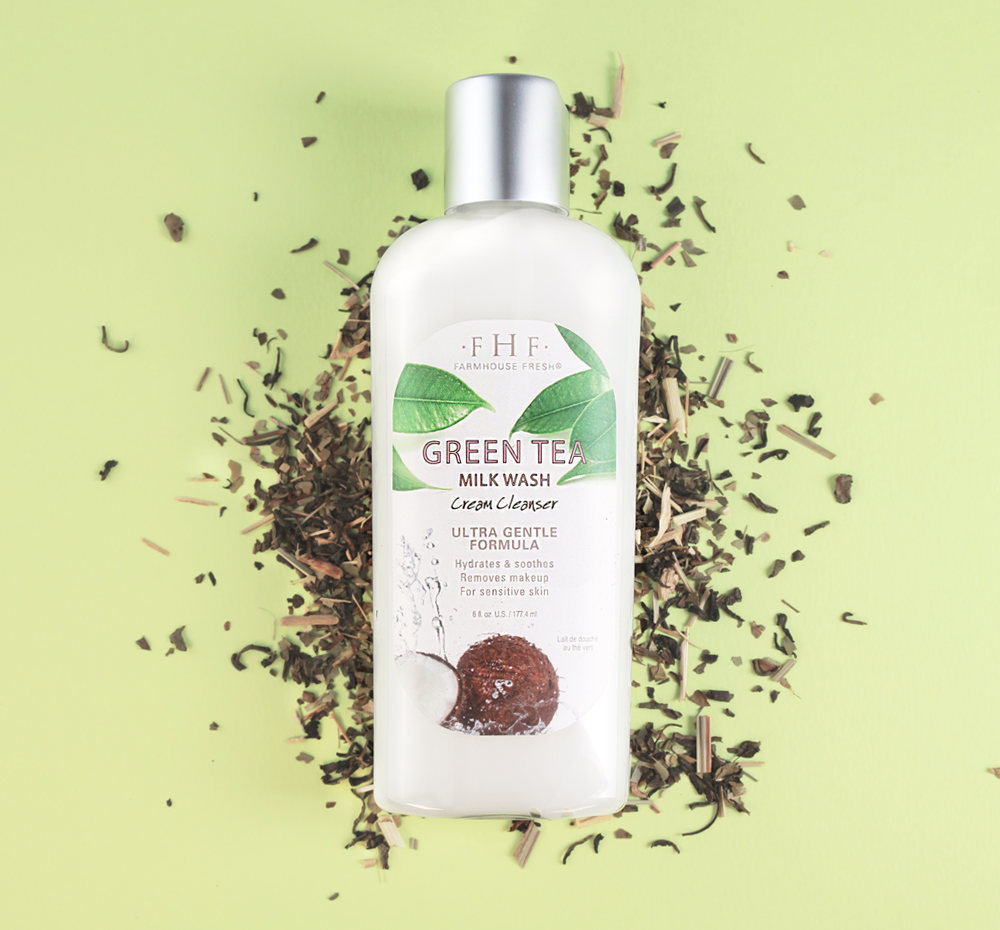 Green Tea Milk Wash | Farmhouse Fresh
---
Creamy clean for a soft fresh face
What it is: This creamy, gentle, PH-balanced daily cleanser removes makeup, dirt – even mascara and sunscreens – while leaving skin moisturized and soft. Developed to provide soothing comfort as you wash, since we all routinely scrub, peel and polish our faces.

Why you'll love it: Made with nourishing coconut milk and green tea extract loaded with polyphenols and soothing properties for delicate skin. Plus sodium hyaluronate, a skin identical ingredient that actually helps boost skin's moisture content and prevent moisture loss as you wash. A cool, minty-fresh feel gives a refreshing finish. Sold in a 6 oz. plastic bottle for easy travel.

What fans say: "This facial cleanser is by far the best I have ever used. Its light and gentle and smells great. It provides just the right amount moisture for your skin. It takes make up off very easily. I will be using this for a long time......." Read more reviews below!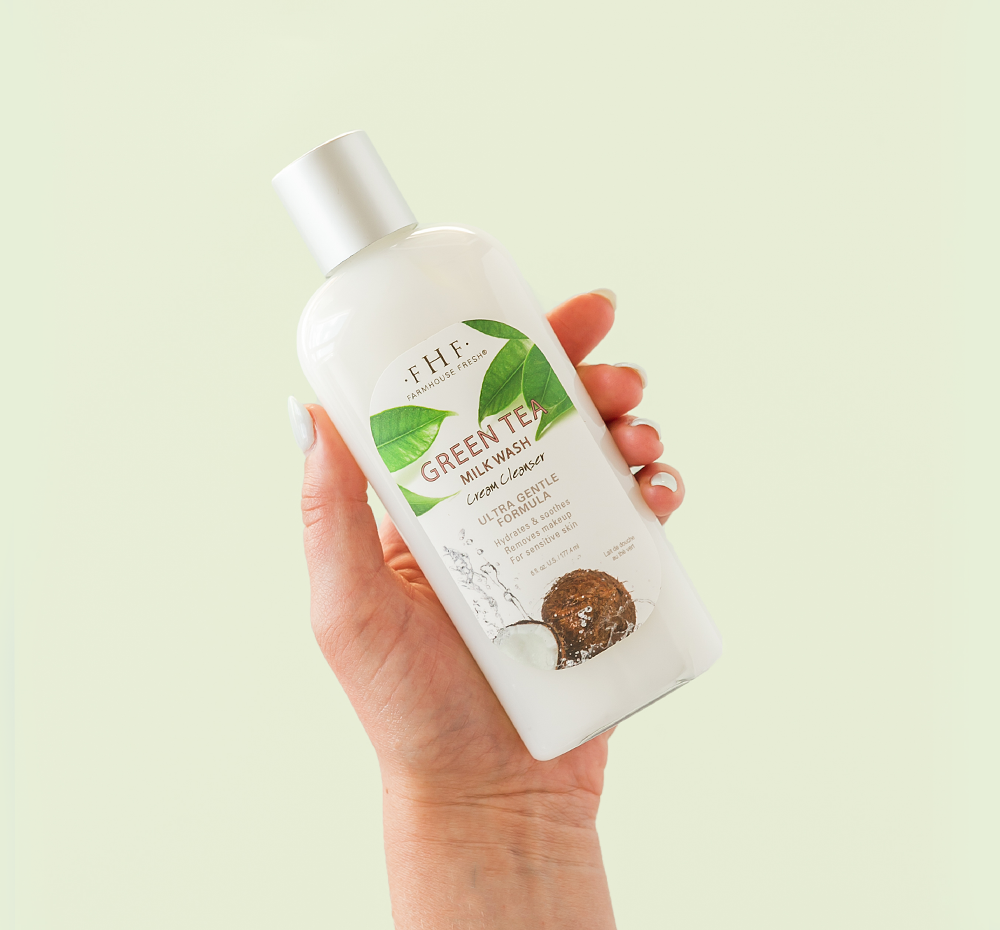 This product has no reviews yet.