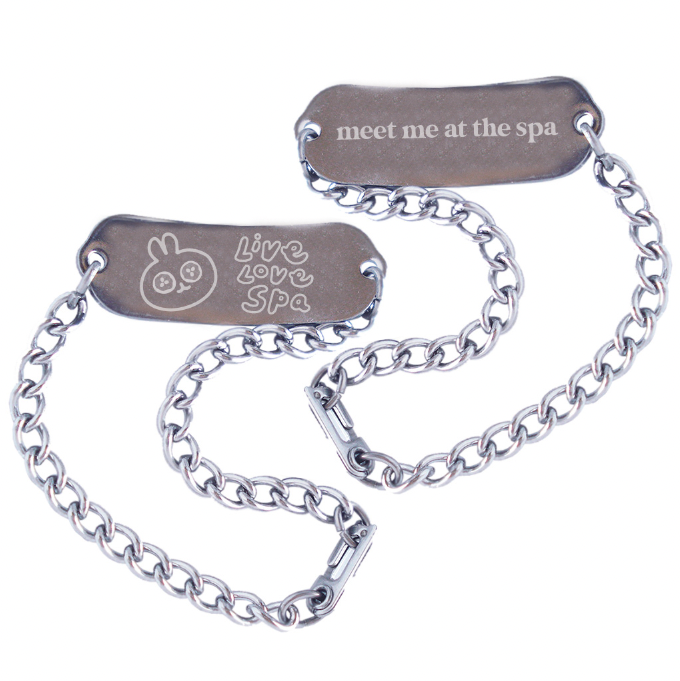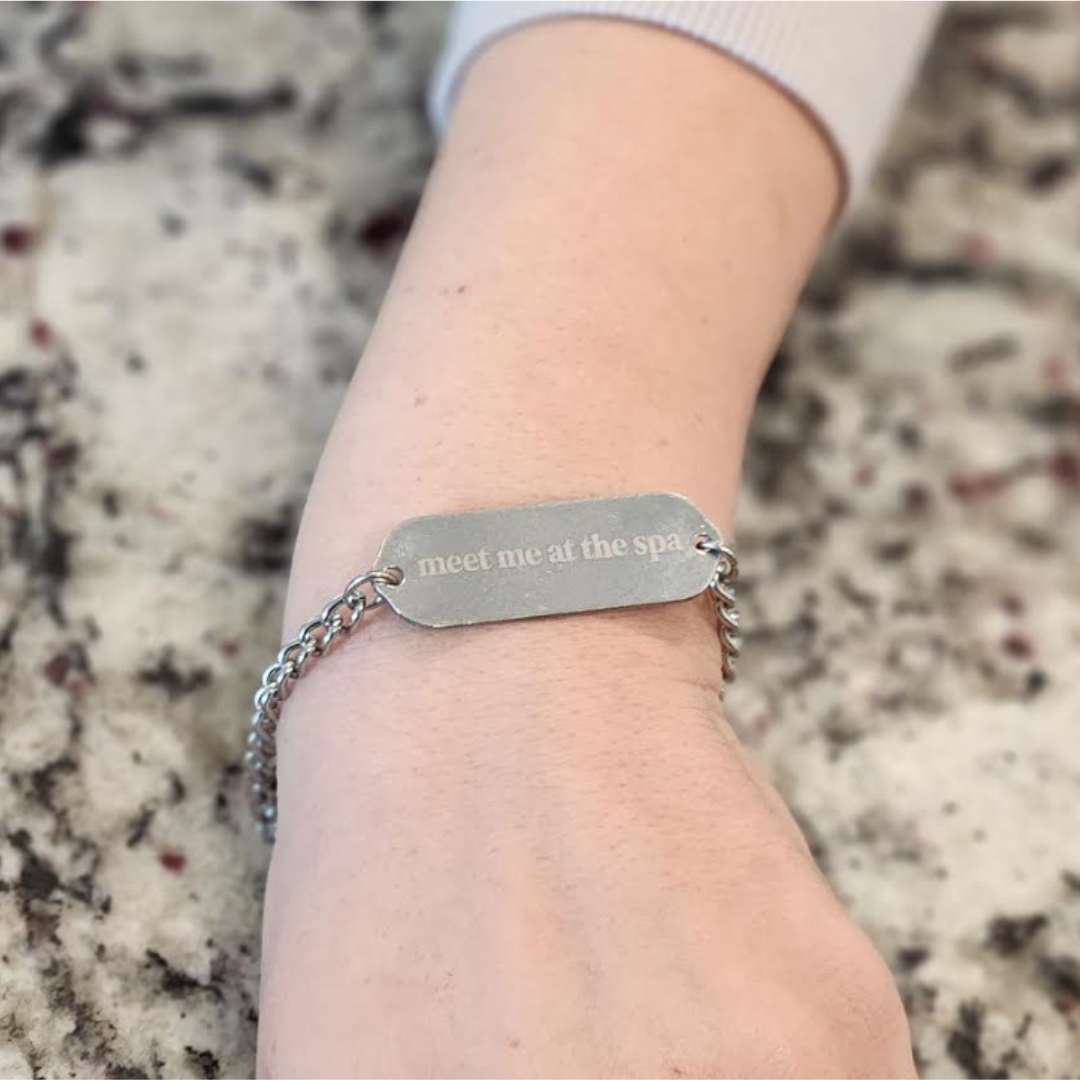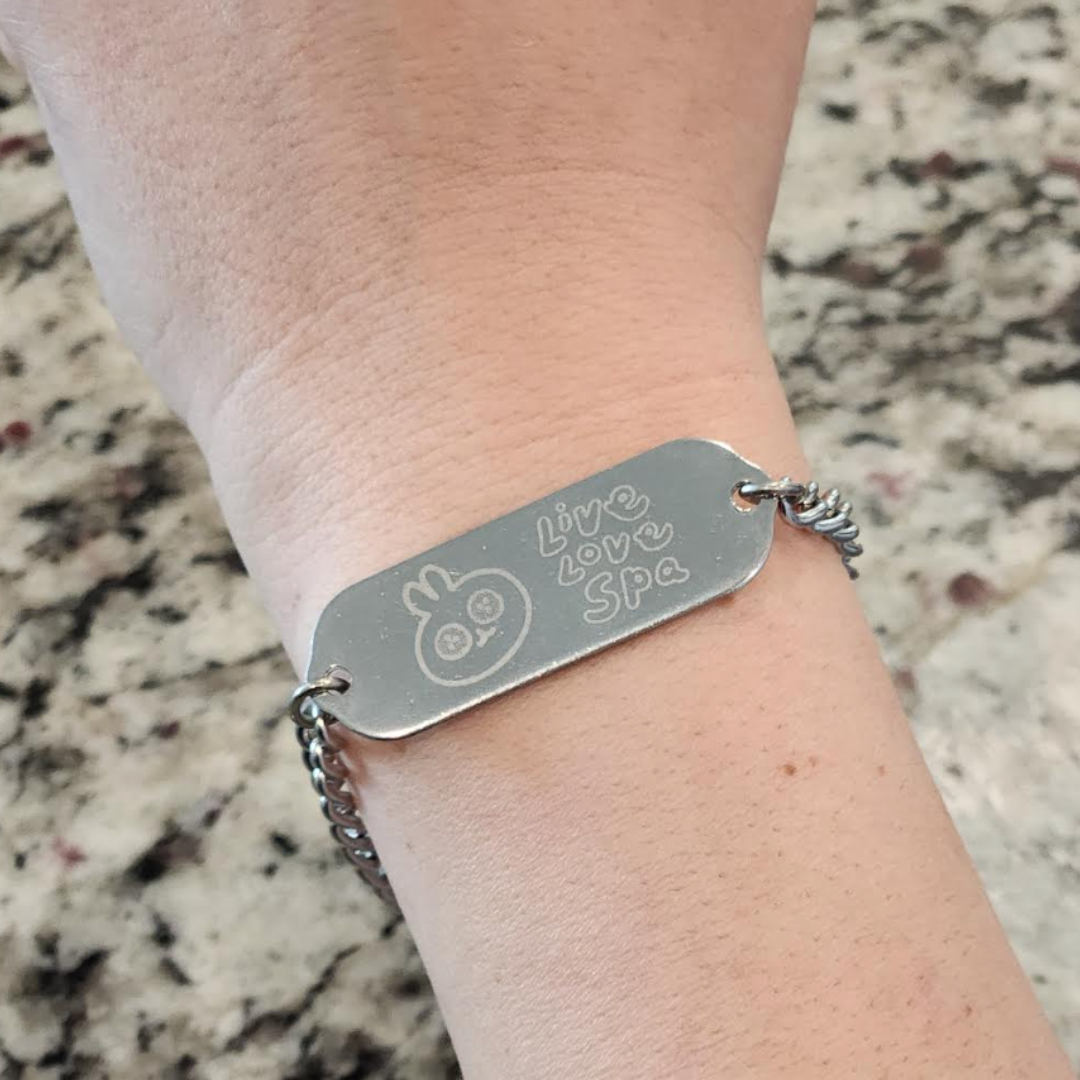 Reversible Engraved ID Bracelet (unisex) - Cute Spa Bunny | Lucky Owl
---
Reversible Engraved ID Bracelet (unisex) - Cute Spa Bunny  | Lucky Owl
This ID bracelet is a nod to our childhood love of putting favorite characters and addresses on silver bracelets. Our modern interpretation is that sometimes we need a reminder that home is not only a physical place but a state of relaxation. That's why we chose the phrase "meet me at the spa" with our spa bunny mascot to help remind you to live well, love always, and spa often. Rust proof stainless steel means you can shower, steam, and sauna without taking it off!
Craftsmanship:
We partnered with a steel craftsman to create these bracelets from .62 thick premium grade stainless steel, includes 14 link stainless steel bracelet chains, one heavy duty sister hook and two stainless steel jump rings for attaching. You can adjust sizing with the links. The design is laser engraved when the top layers of steel are heated to 1500+ degrees Farenheit.  This unique process ensure the design will never rub off.
Perfect for: Spa Gift for your favorite spa owner, director, massage therapist, aesthetician and more...
Sizing - fits adults, men and women and children. Chain is adjustable.
MSRP: $29.99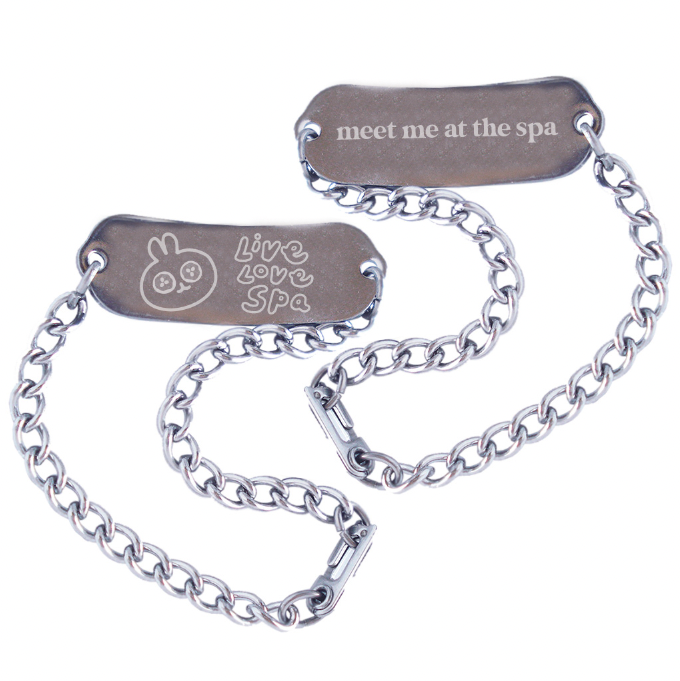 This product has no reviews yet.