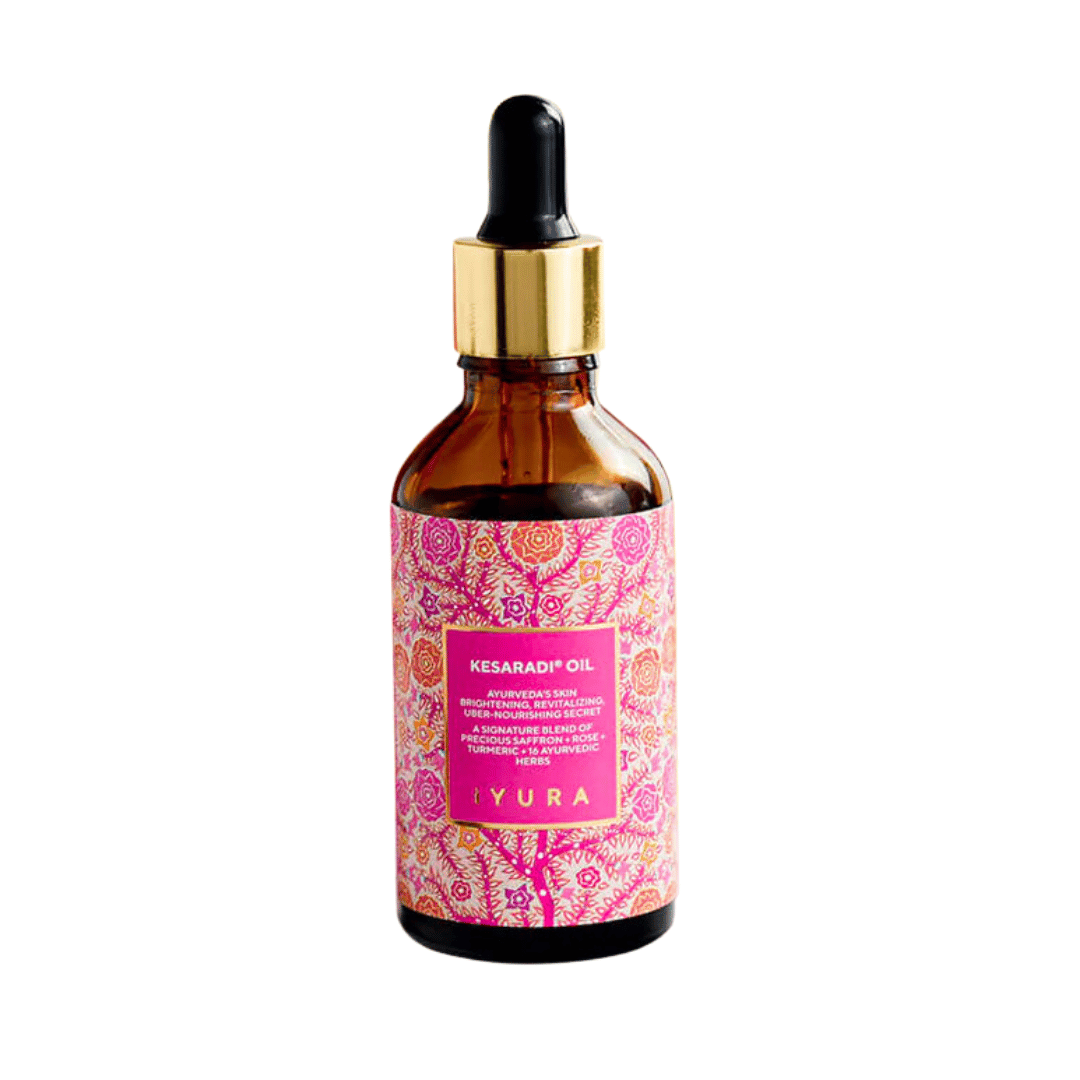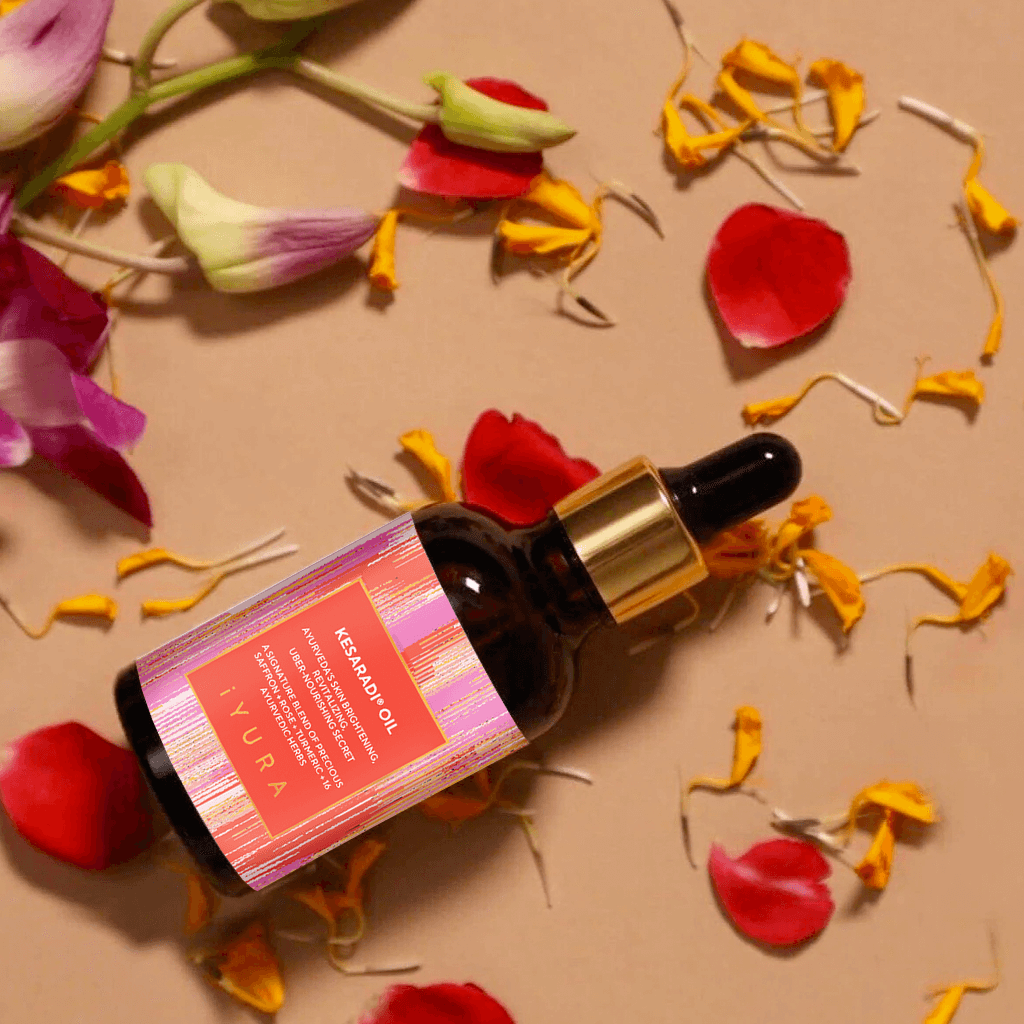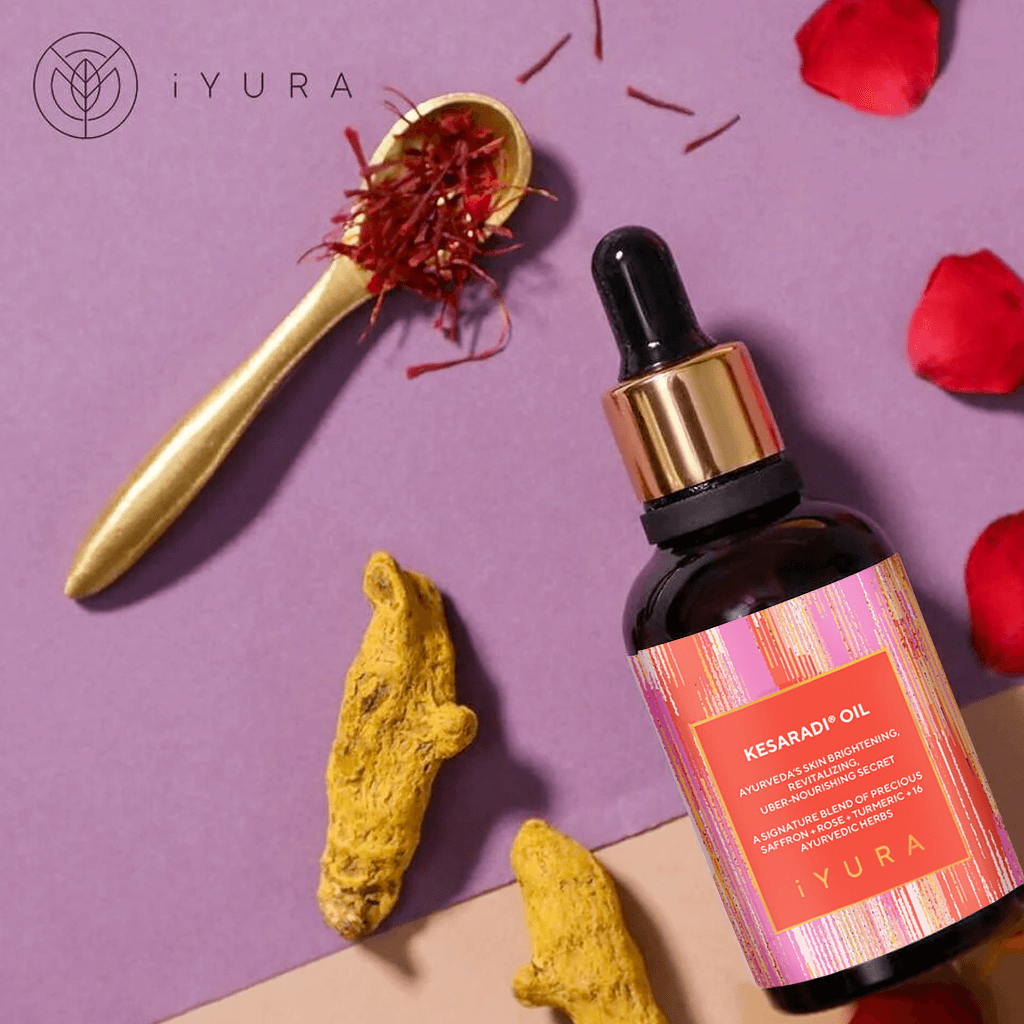 Kesaradi® Oil | iYURA
---
Ayurveda's Brightening, Revitalizing, Uber-Nourishing Secret
A Signature Blend of Precious Saffron + Rose + Turmeric + 16 Ayurvedic Herbs
1.69 fl oz/50 mL
Keeping the modern western user in mind, iYURA Kesaradi® Oil has been designed to be light and gentle on the skin and have aromatic benefits too.
With base oils cooked meticulously with a number of herbs, this is rightly called 'the beauty elixir'. This precious oil uses the powerful properties of saffron that has been known to:
1. Give a radiant and smooth skin
2. Brighten dull skin
3. Bring about a luminous complexion
4. Improve face texture
5. Moisturize dry skin
This precious bottle of oil not only contains Saffron - an extremely expensive glow-giving herb but also rose oil, known for its beauty, turmeric and other powerful Ayurvedic herbs and unique flowers like Manjishtha, Lodhra, Priyangu, Kamal, Palashphool and more.
If you're the discerning consumer who likes to know what they're putting onto their skin, you'll be happy about the profound power of the ingredients of this oil and you will also appreciate that we did our bit for the planet by refusing to use any herbs or ingredients that may be endangered or scarce.
This oil contains no artificial binders, additives, heavy metals or any such thing that you wouldn't want on your skin!
Suitable for all skin types, it can be used as a part of your daycare regime or under the night care regime. It's great when used on the face with the iYURA Kansa Wands.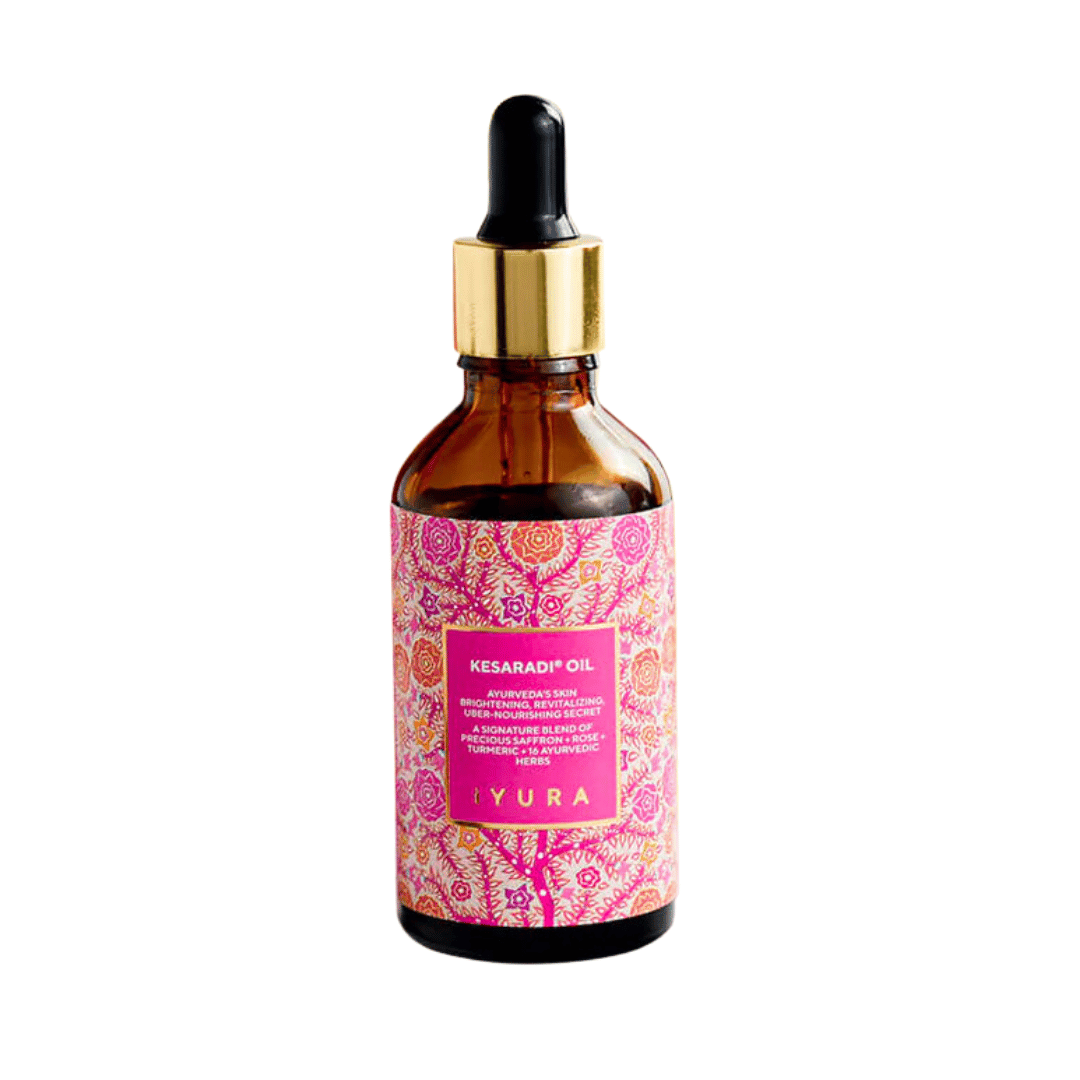 This product has no reviews yet.