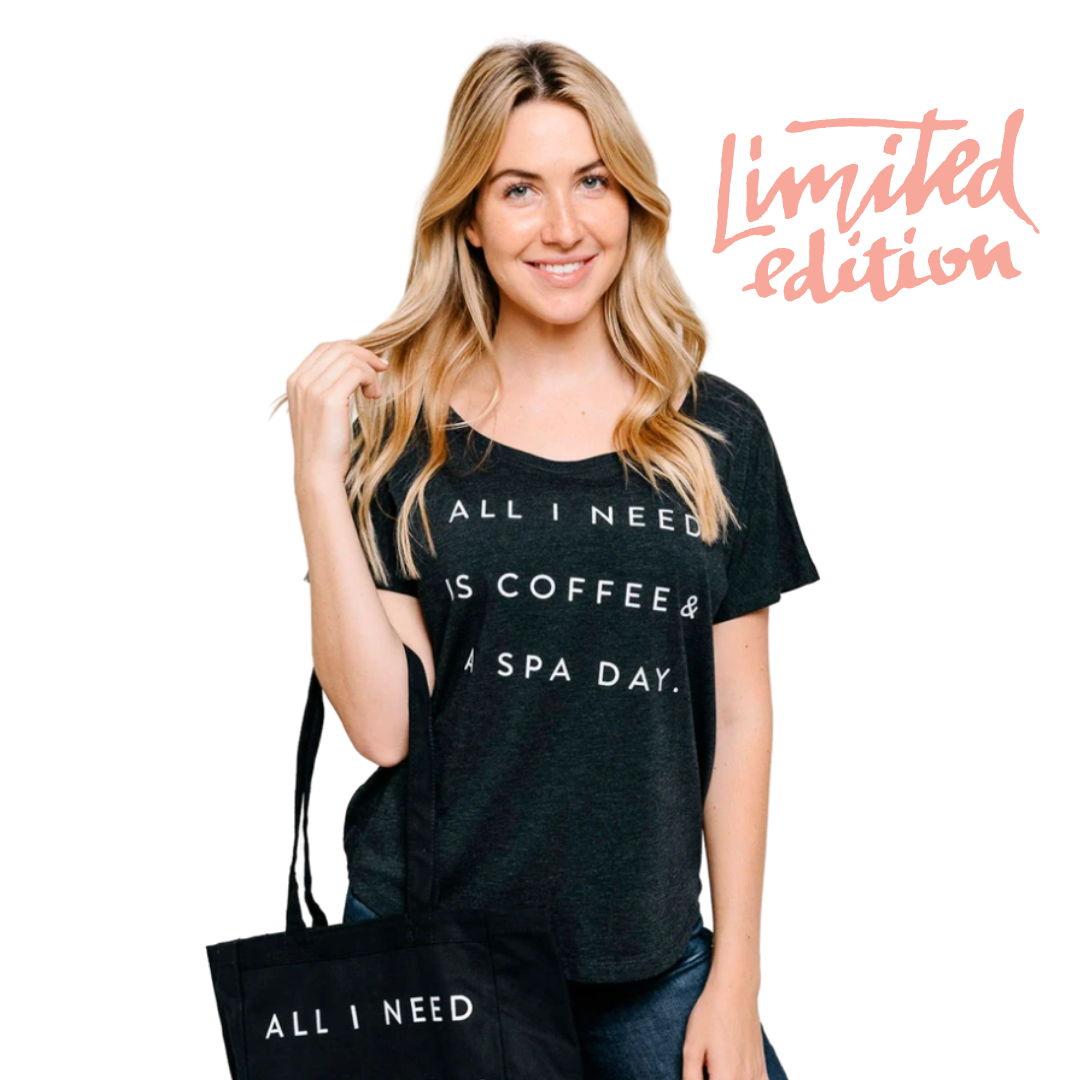 Limited Edition Promotion - Coffee and Spa Day dolman tee | Live Love Spa
---
This Coffee & Spa Day dolman tee is one of our best sellers - There was a limited edition run created specifically for Live Love Spa and there are just a few left.  Don't miss out on the opportunity to grab one at an amazing price before they're gone. 
The "All I Need is Coffee and a Spa Day" Women's tee is a buttery-soft, dolman-style, comfy tee with endless possibilities.
Color: Black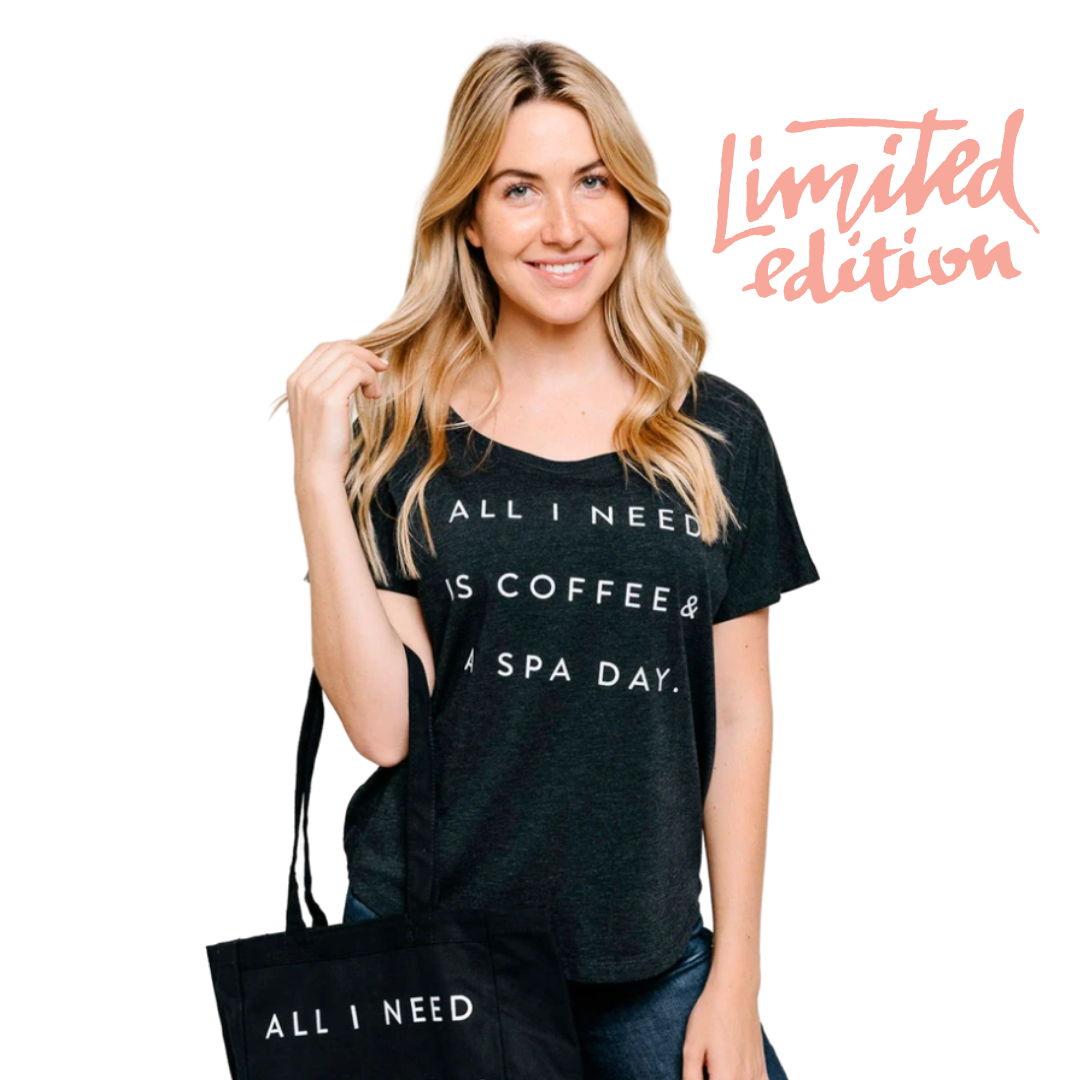 This product has no reviews yet.