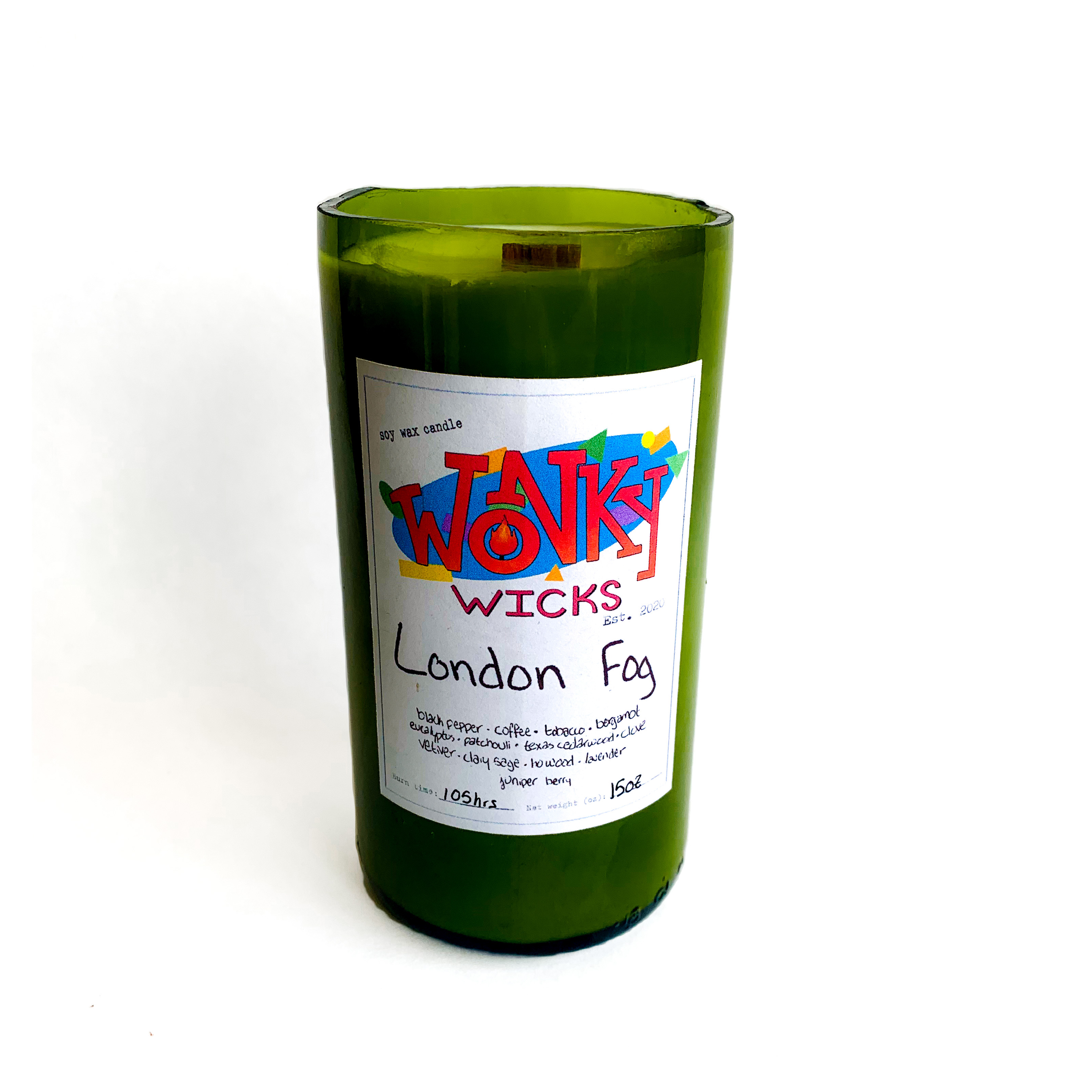 London Fog Soy Wax Candle | Wonky Wicks
---
London Fog Soy Wax Candle | Wonky Wicks - 13 oz/15 oz
London Fog is quite reminiscent of Earl Grey tea and inspired by smoky haze of cloudy London skies. This scent is heavy, musky, smoky with oils of coffee, tobacco, and patchouli to compliment the subtle sweetness of bergamot for an aroma that's grounding, nostalgic, and warm.

Perfect for: Rainy days, gray skies, and any day that's better spent cozy and indoors.

Wonky Wicks are made from repurposed glass bottles, so the shape and color of vessel may vary. All candles are scented only with essential oils for a natural aroma that retains all the aromatherapeutic benefits of our plant-based ingredients. 

13 oz - 90 hrs
15 oz - 105 hrs
This product has no reviews yet.