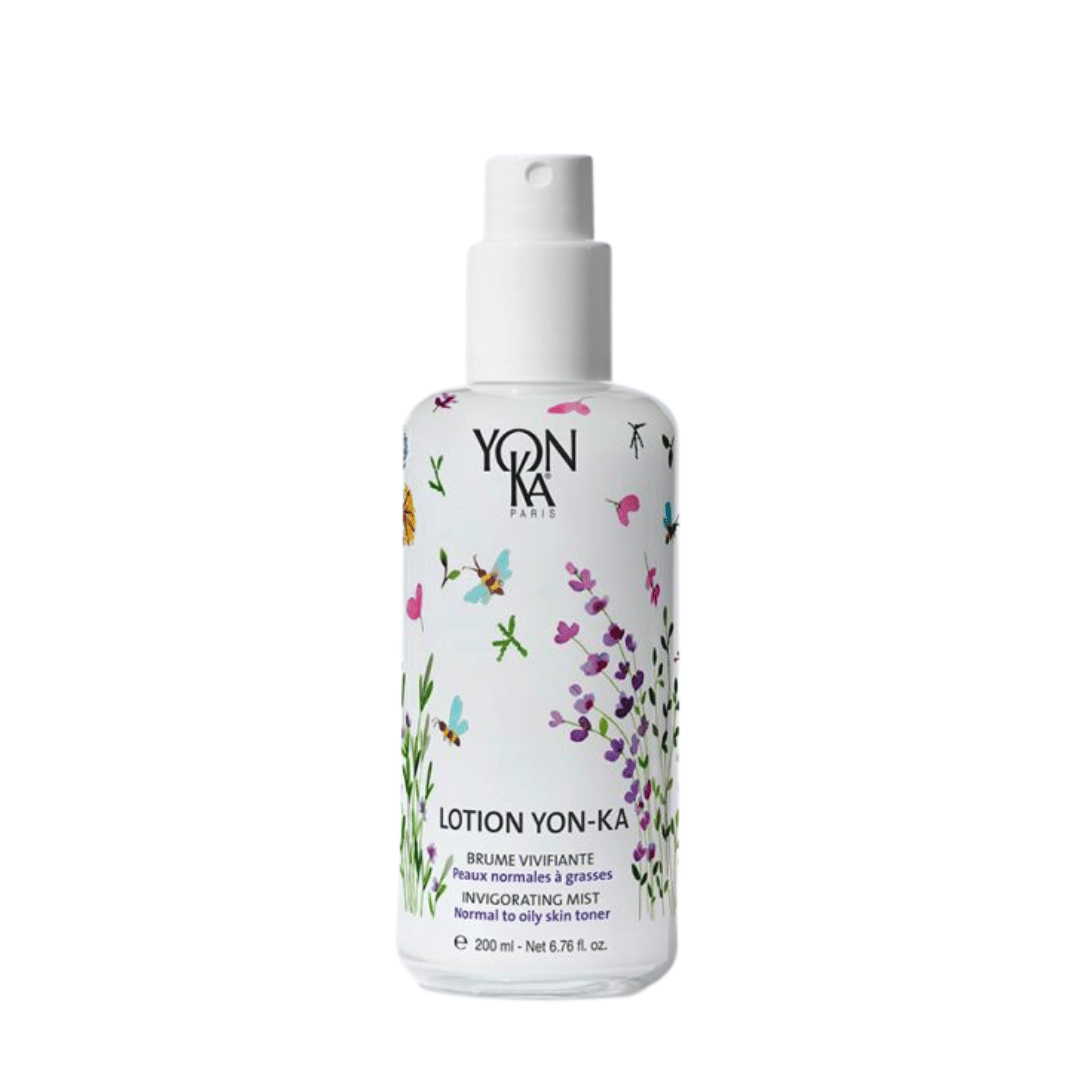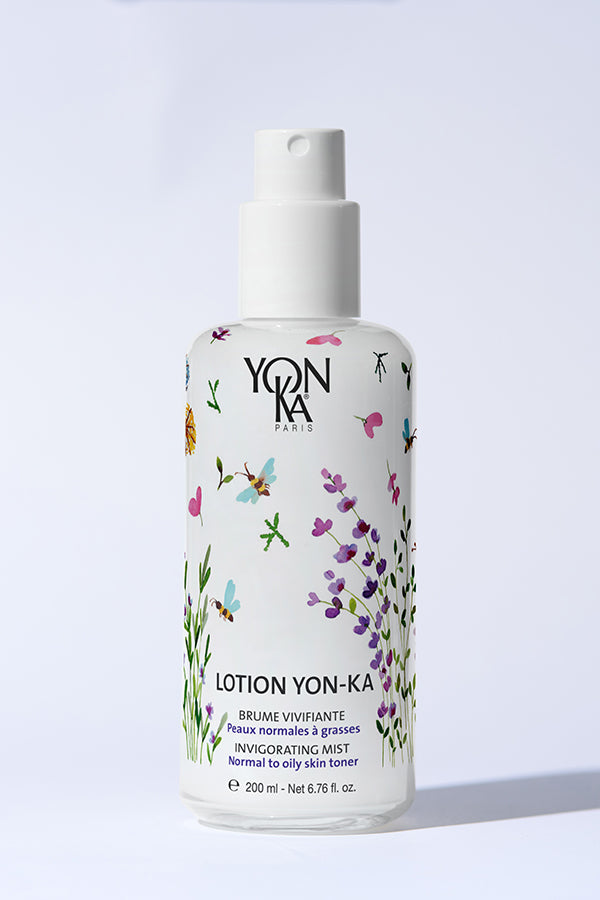 Lotion YON-KA PNG 2022 LIMITED EDITION | Yon-Ka Paris
---
Lotion YON-KA PNG 2022 LIMITED EDITION | Yon-Ka Paris - 200 mL/6.76 fl oz
Naturally refresh, soothe and purify normal and oily skin.
This purifying toner for oily skin optimizes your skin care routine as it refreshes and purifies skin. Composed of 99% ingredients of natural origin, this versatile healing water drenches skin with the solar-charged energy of five essential oils for a multi-beneficial purifying, toning, and invigorating effect. This alcohol free toner mattifies the complexion and helps control excess surface oils. With a delicate aroma, it soothes the skin and energizes the body while enhancing the benefits of your personal treatment regimen. Yon-Ka's iconic toning mist is a must-have, daily pick-me-up for those with normal to oily skin.


Naturally refreshing toner for oily skin made with 99% natural ingredients.

Versatile toning mist purifies, tones and invigorates skin.

Mattifies the complexion and helps control excess surface oils.

Iconic treatment infused with our proprietary Yon-ka Quintessence composed of five essential - oils for multiple healing benefits.

Aromatherapeutic blend balances the mood and energizes the mind and body.

Hydrates skin, refines the look of pores, and balances skin natural pH.

Since 2014, this Yon-Ka bestseller has been reinterpreted by female artists.
This year, Sue Miano, whose work focuses on readapting wildflowers with precision and flair,
uses watercolor techniques and a multitude of pastel shades,
to create a limited edition packaging that symbolizes beauty, serenity, and poetry.

For each limited edition LOTION YON-KA bottle purchased, a portion of the proceeds will be donated to the association "Un toit pour les abeilles".
Yon-Ka's contribution will continue to fund flower field planting and the protection of 750,000 bees in hives located in Provence.
Key ingredients:
200 ml.
99% natural ingredients
• Quintessence Yon-Ka : essential oils of Lavender, geranium, rosemary, cypress, and thyme - balancing – vitalizing - purifying
Other ingredients:
Water, Lavandula Angustifolia (Lavender) Oil, Pelargonium Graveolens (Geranium) Leaf Oil, Rosmarinus Officinalis (Rosemary) Leaf Oil, Cupressus Sempervirens (Cypress) Oil, Thymus Vulgaris (Thyme) Flower/Leaf Oil, Peg-35 Castor Oil, Chlorhexidine Digluconate, Sodium Benzoate, Linalool *, Citronellol *, Geraniol *, Limonene *, Coumarin *, Citral * 
*Natural Components Of Essential Oils 
*Ingredients may be subject to change. The most accurate and up to date product ingredient list can also found on the product packaging.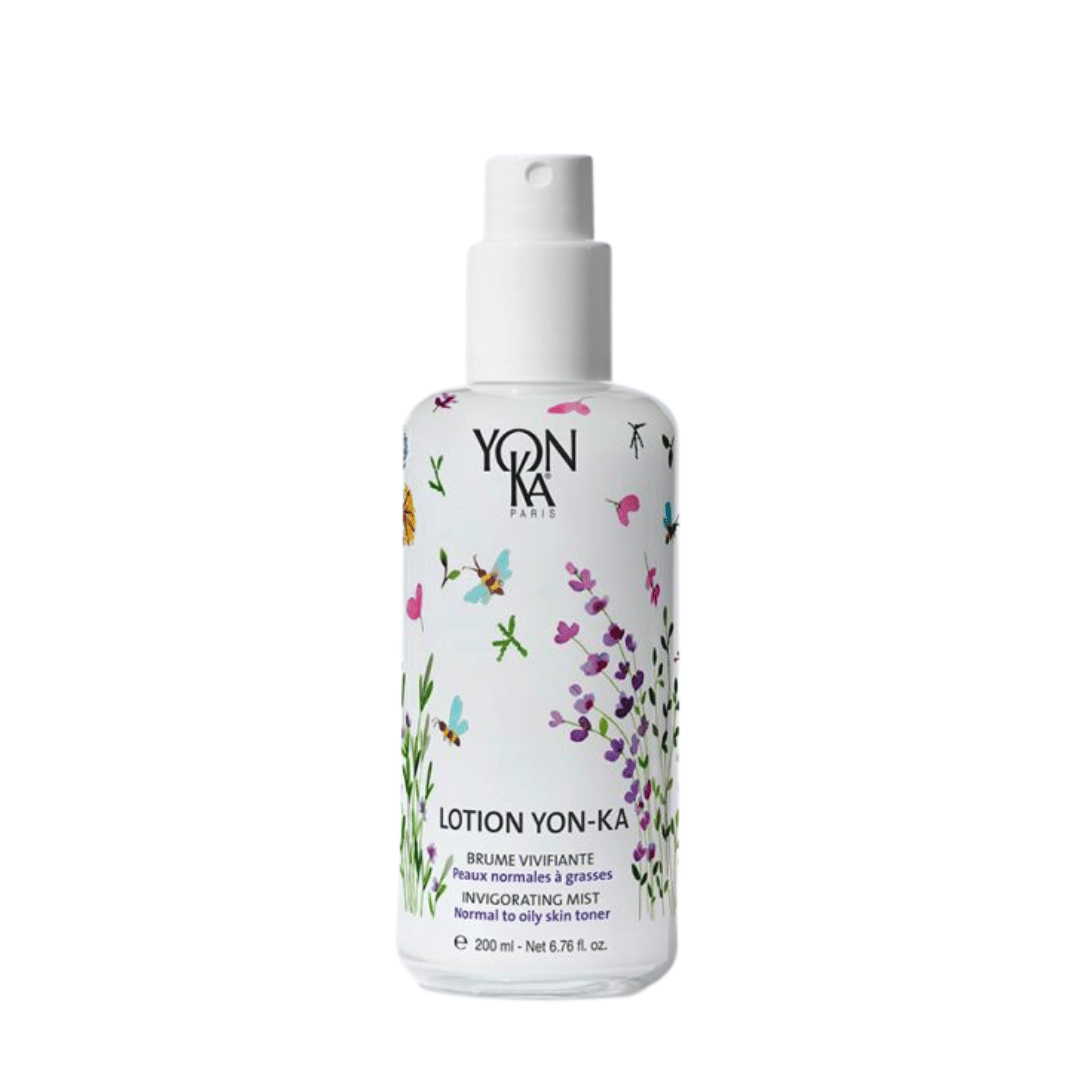 This product has no reviews yet.