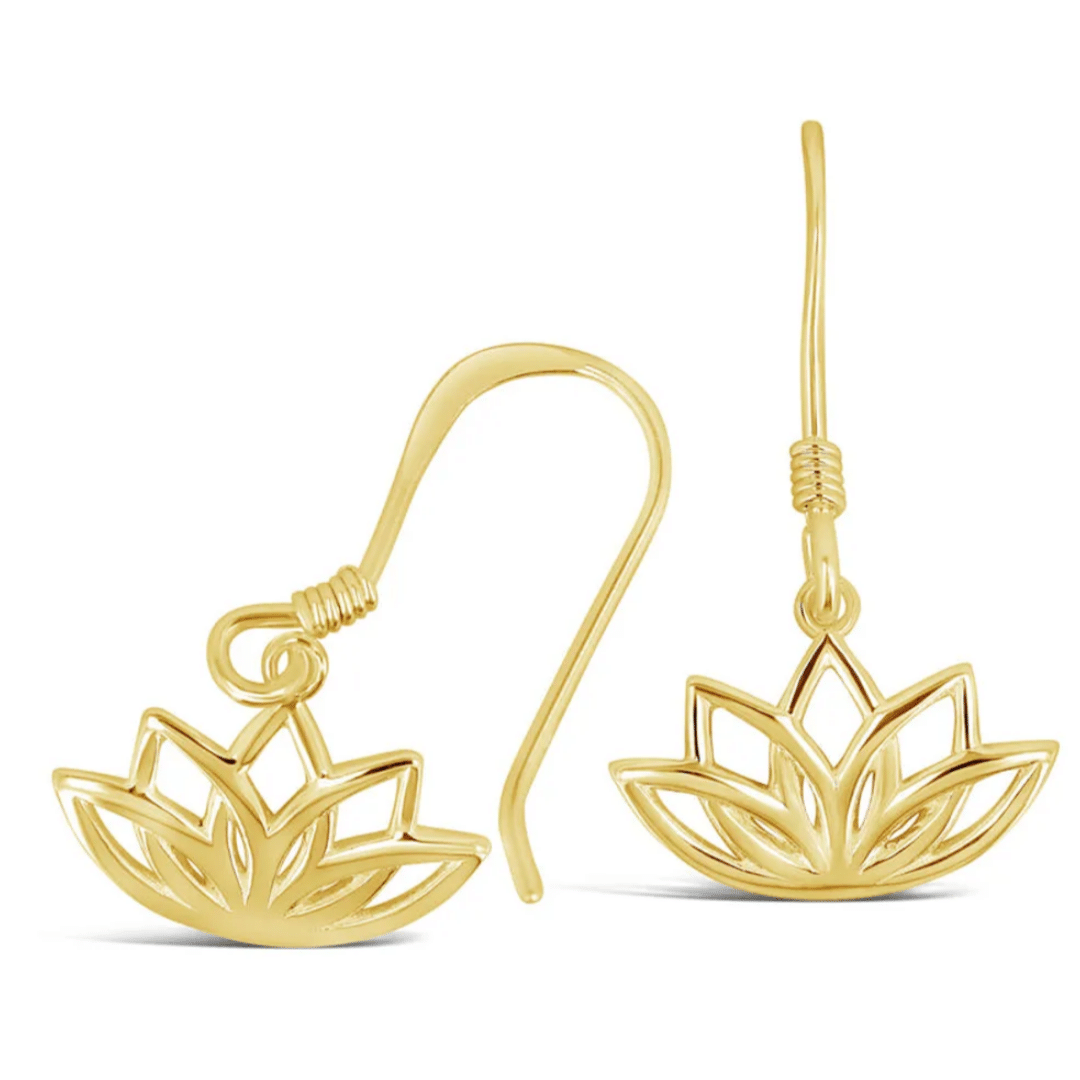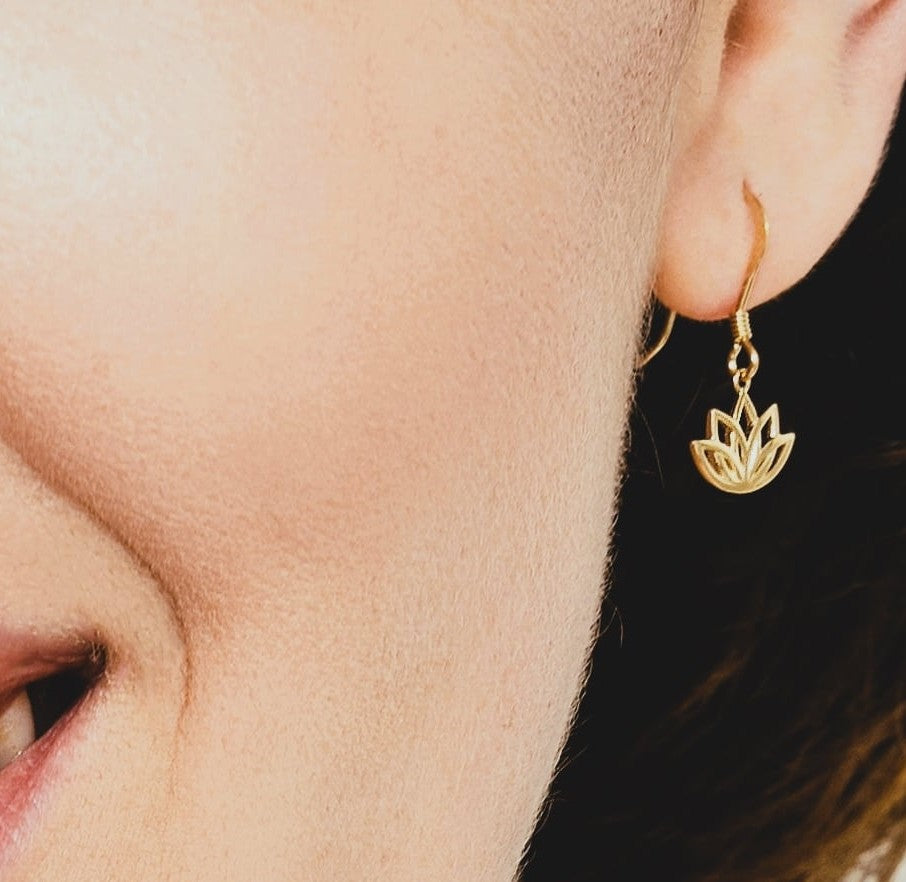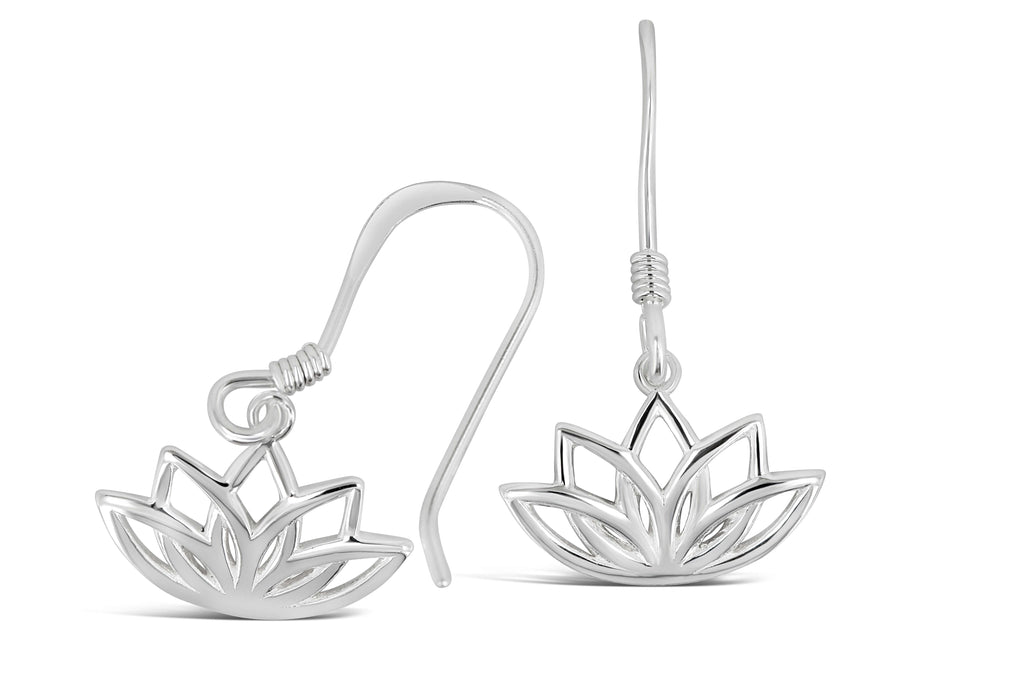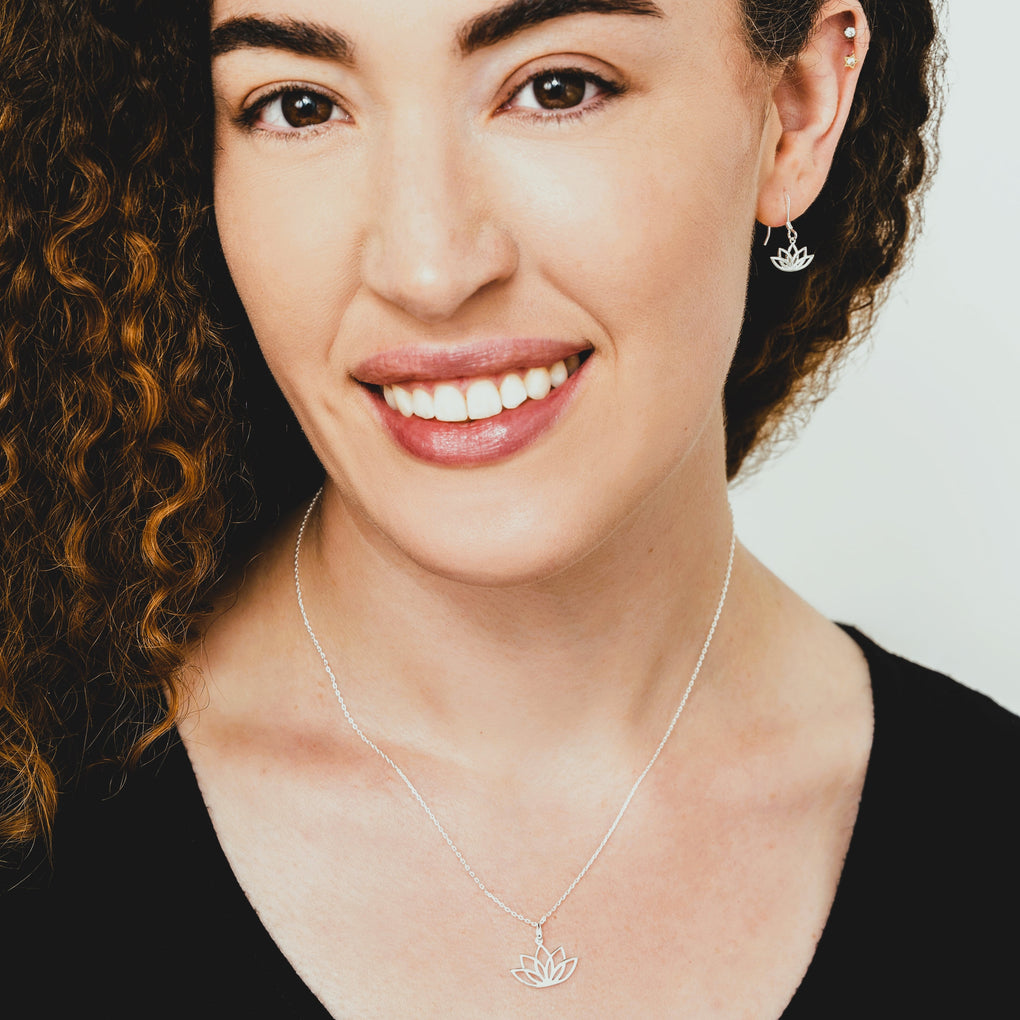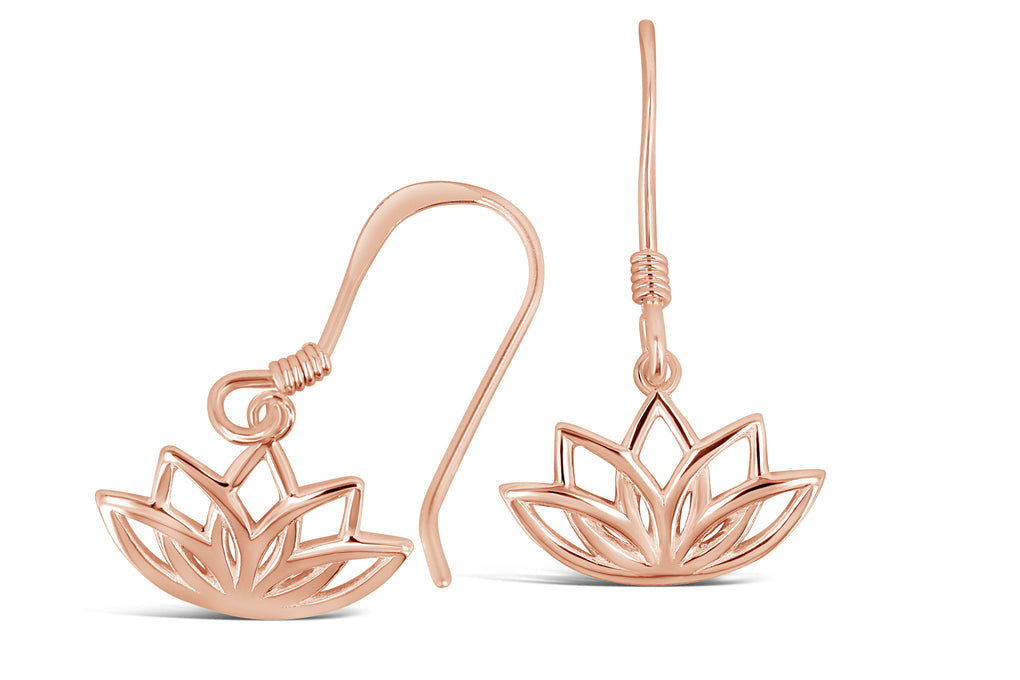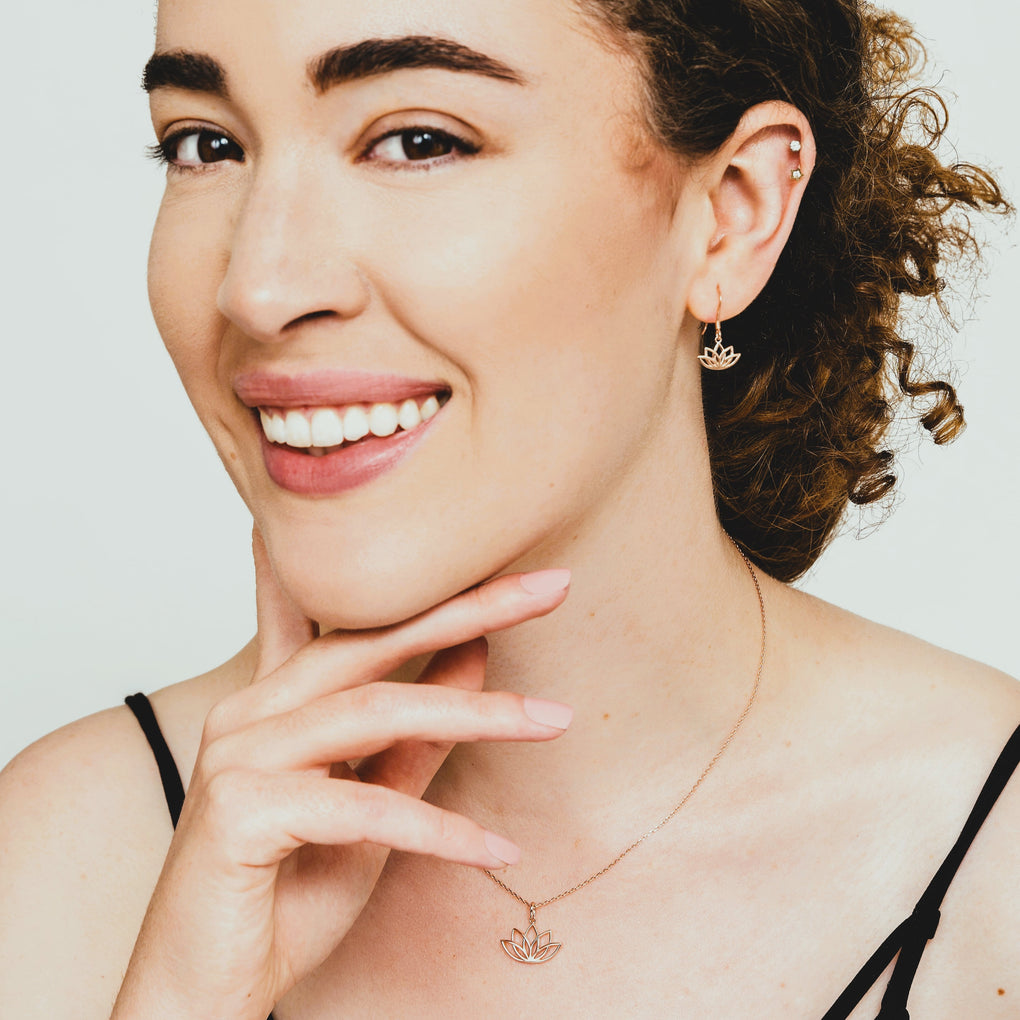 Lotus Earrings | Little Sparkles
---
Lotus Earrings | Little Sparkles
The Lotus symbolizes pureness of heart, being grounded, emerging from murky water with clean petals, and rising above it all. Stay calm in the moment, and tranquil. You yourself, as much as anybody, deserve your love and affection.

No harmful metals
No harmful alloys
Organic lacquer that adds protection, durability & sparkle
Hypoallergenic for clean, healthy skin
MSRP: $48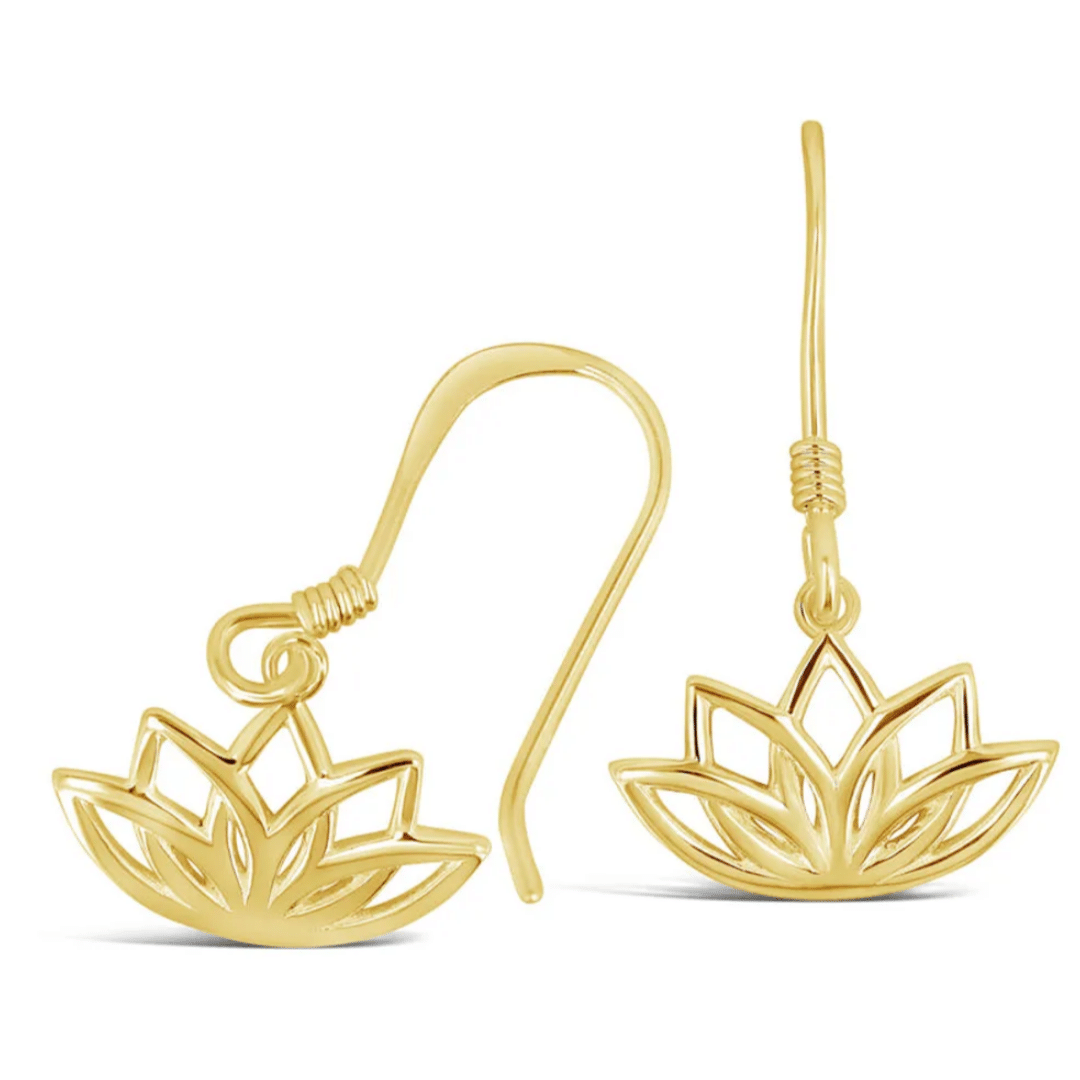 This product has no reviews yet.