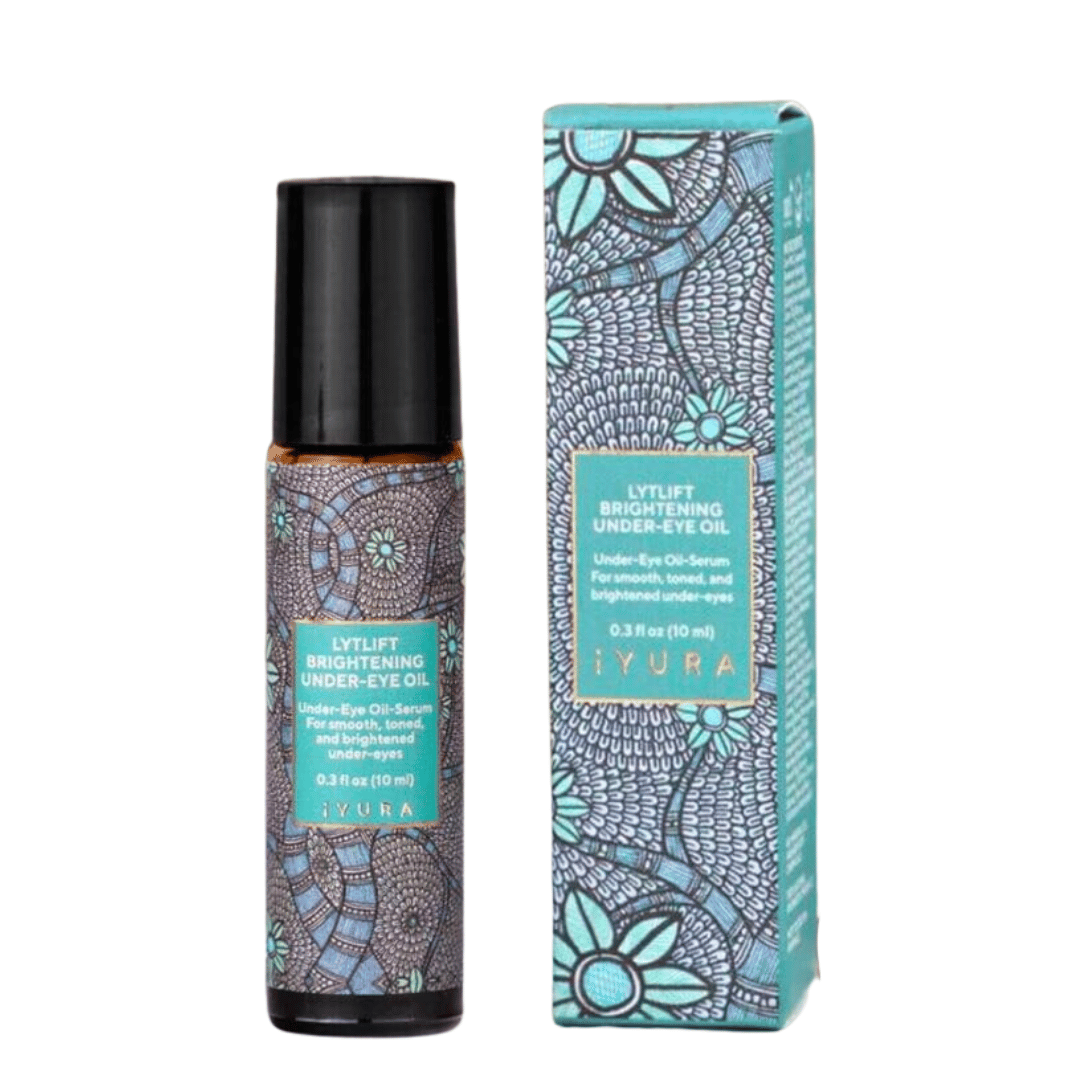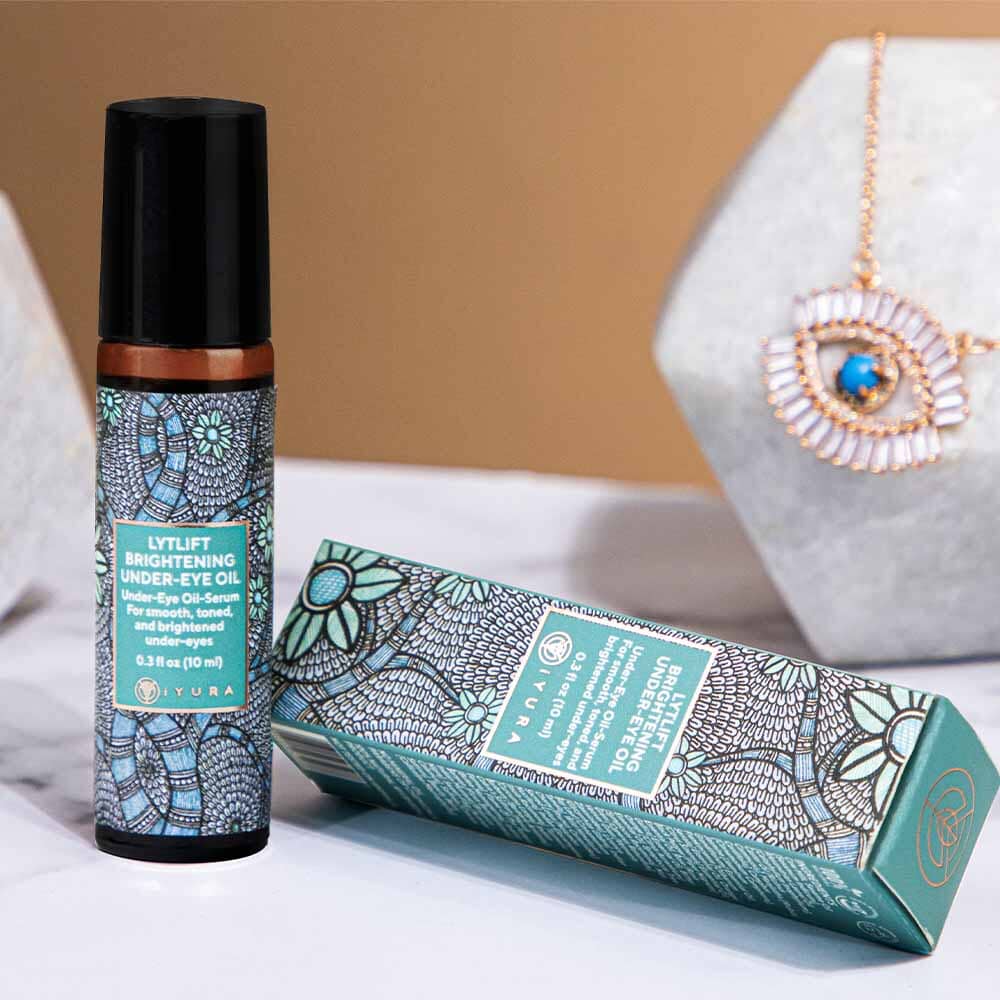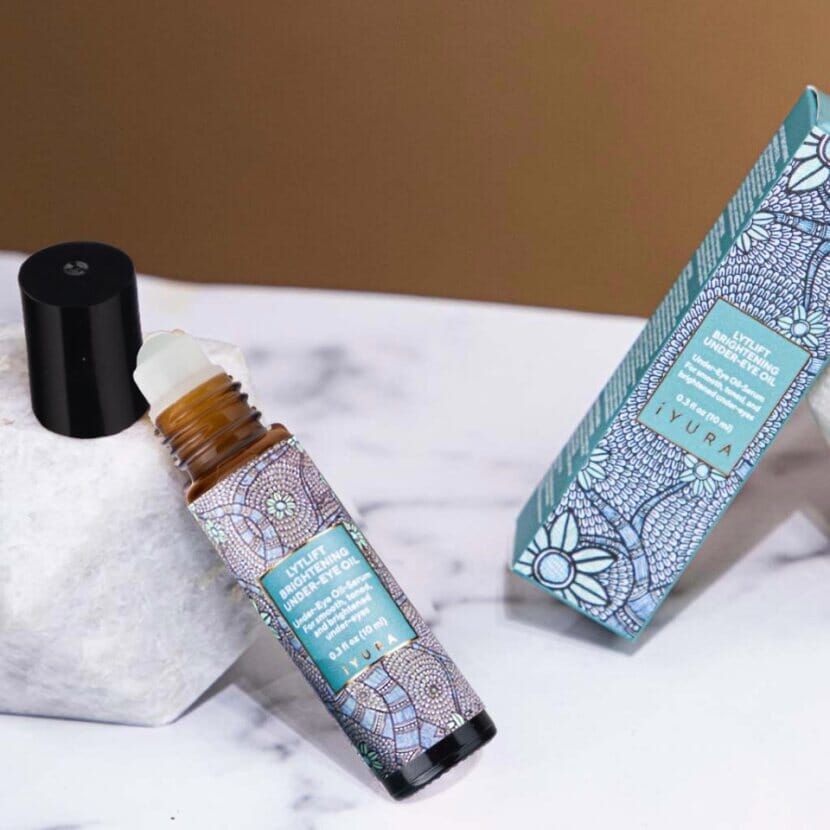 Lytlift Brightening Under-Eye Oil-Serum | iYURA
An 18-Herb Formulation Prepared Using a 5000-Year-Old Method of 'Oil-Cooking', Enriched with Eye-Opening 'Eye-urvedic' herbs!
---
Instantly brightens

 

the under-eyes and gently allows

 

brightness to resurface in that delicate area
Reduces the appearance of lines around the crow's feet area
Softens, plumps, and de-texturizes the crepey crisscross look

 

on the skin around the eyes
Soothes and

 

counters the heat and tiredness

 

in your eyes 
Moisturizes dry, dull under-eyes

 

with a unique

 

'Balance-Intel', disappearing formula

 

that soaks right into the skin, leaving just the right amount of cooling moisture and neither oily residue nor dry, parched skin.
Lyftlift is iYURA's authentic, Ayurvedic solution to not just instantly brighten and moisturize the undereye, but also provide a lasting lit-up and lifted appearance to the undereye area and thereby the whole face!

NO MINERAL OIL, PARABENS, OR CHEMICALS. 100% NATURAL AYURVEDIC PRODUCT. NOT TESTED ON ANIMALS.
0.3 fl oz /10 mL
Massage the oil using your ring finger into the under-eye, the corners of the eye or the crow's feet area, and above your eye-lid
Cow Milk, Sesame Oil [Sesamum Indicum], Alexandrian Laurel Oil [Calophyllum Inophyllum], Castor Oil [Ricinus Communis], Manjistha [Rubia Cordifolia], Camphor [Cinnamomum Camphora], Jasmine [Jasminum Grandiflorum] Essential Oil, Frankincense [Olibanum Serrata] Essential Oil, Orange [Citrus Sinensis] Essential Oil, Black Pepper [Piper Nigrum] Essential Oil, Rose [Rosa Gallica] Essential Oil, Bitter Orange [Citrus Aurantium] Essential Oil, Symplocos Tree [Symplocos Racemosa], Nut Grass [Cyperus Rotundus], Vetiver Grass [Vetiveria Zizanioides], Licorice [Glycyrrhiza Glabra], Indian Bay Leaf [Cinnamomum Tamala], Wild Himalayan Cherry [Prunus Cerasoides], Sacred Lotus [Nelumbo Nucifera], Indian Elecampane [Inula Racemosa], Turmeric [Curcuma Longa], Indian Barberry [Berberis Aristata], Cobra's Saffron [Mesua Ferrea], Flame Of The Forest [Butea Monosperma], Indian Banyan [Ficus Benghalensis], Indian Mustard [Brassica Nigra], Sweet Flag [Acorus Calamus], Saffron [Crocus Sativus], Beauty Berry [Callicarpa Macrophylla]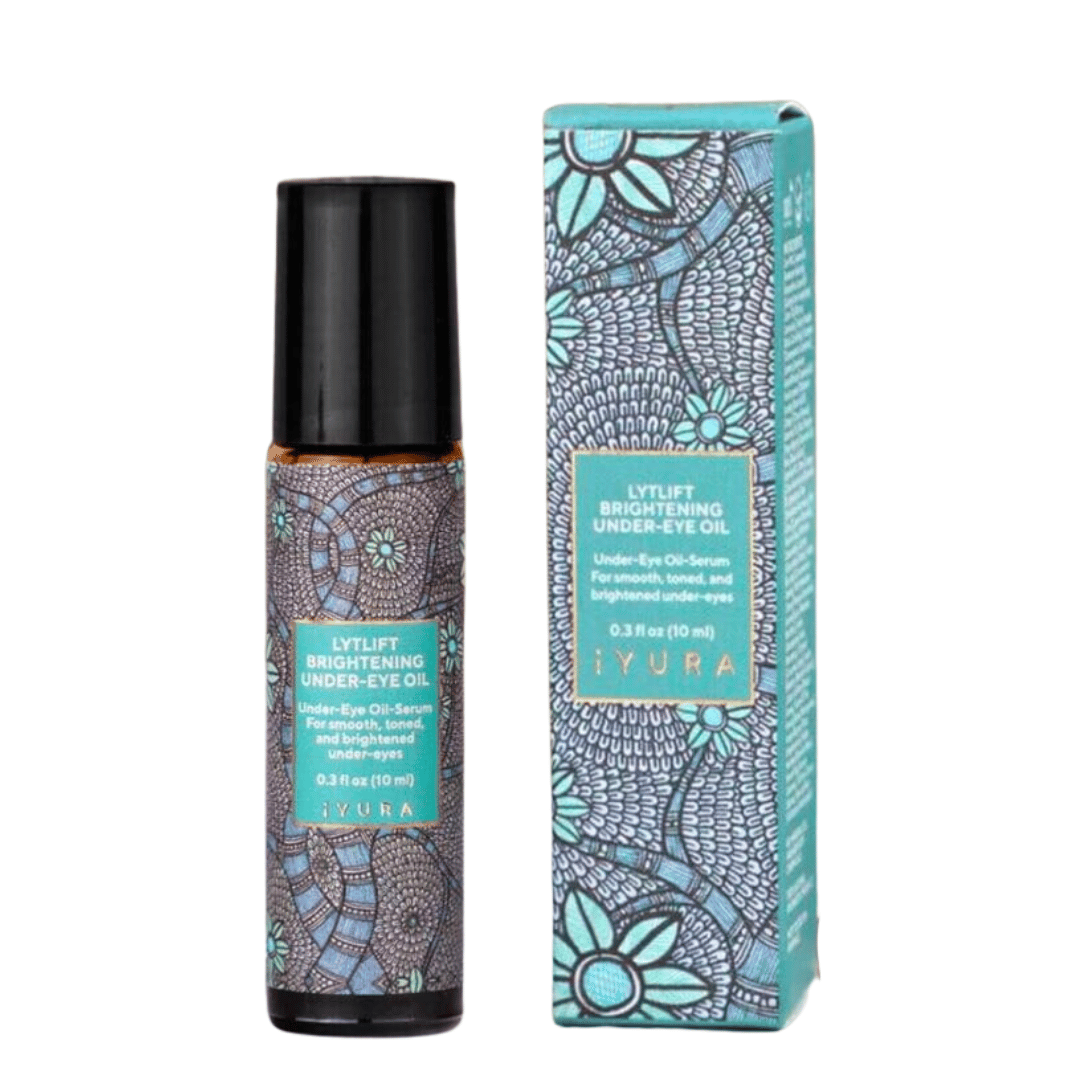 This product has no reviews yet.