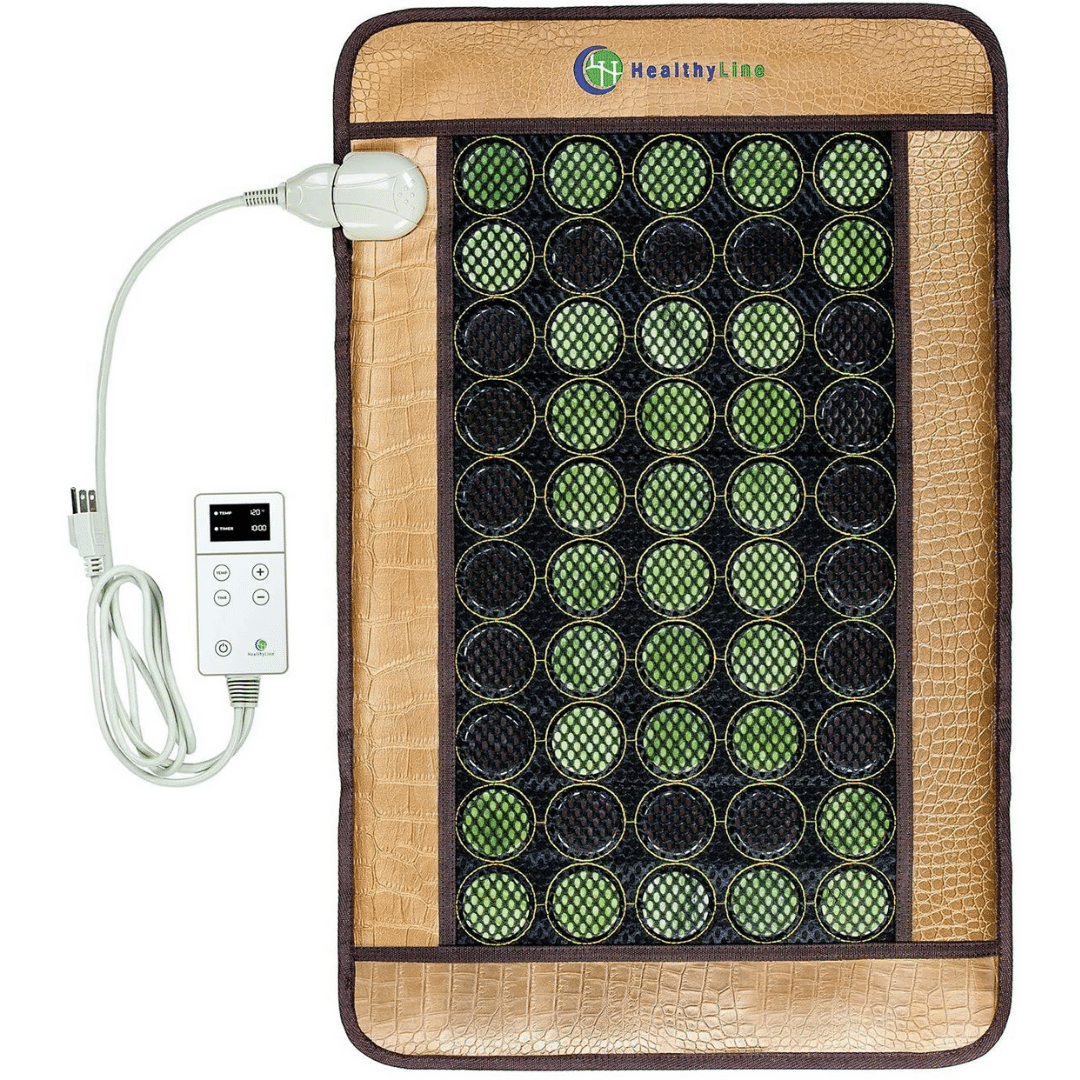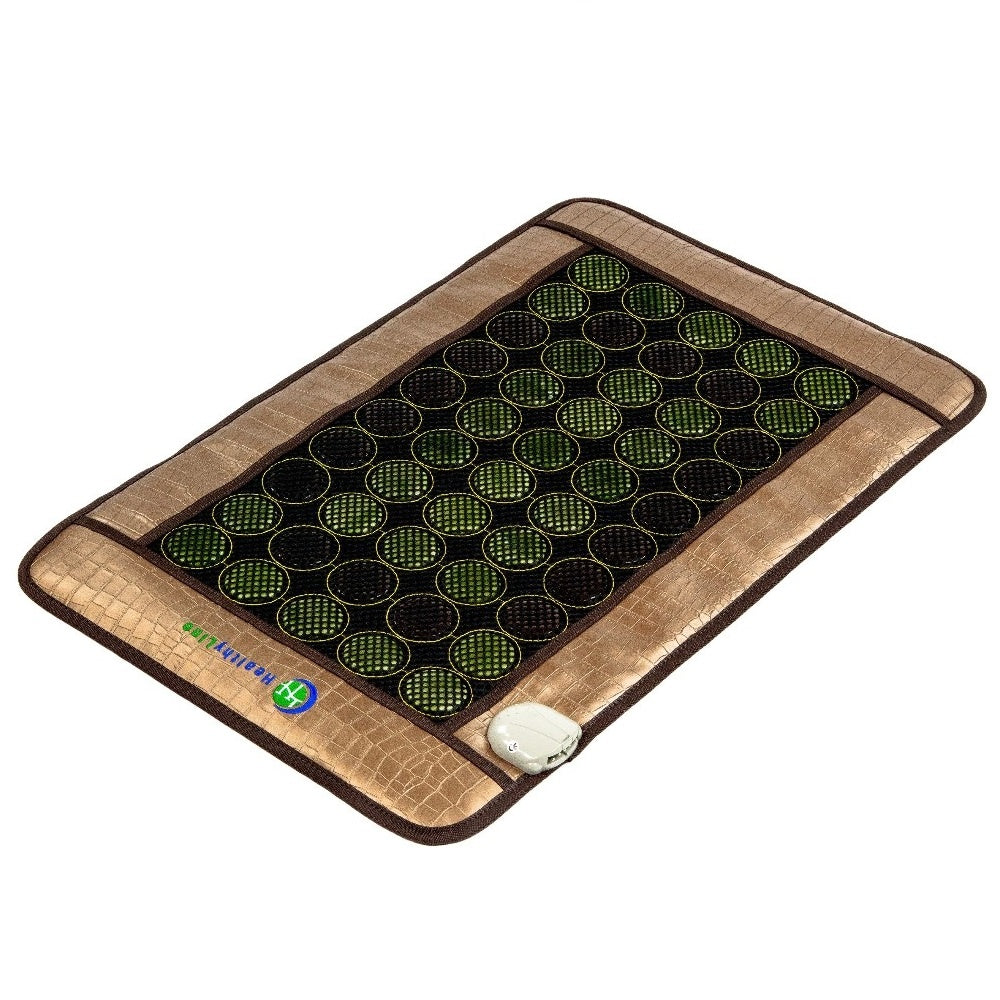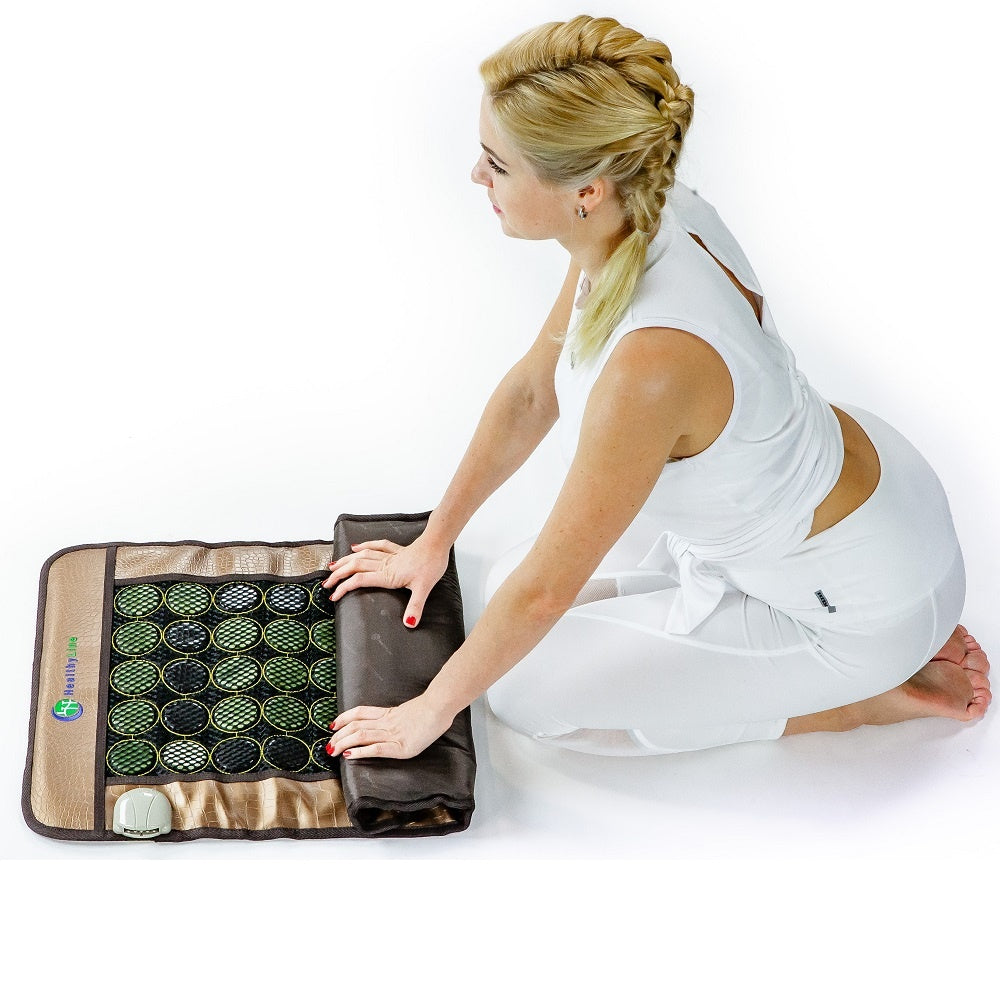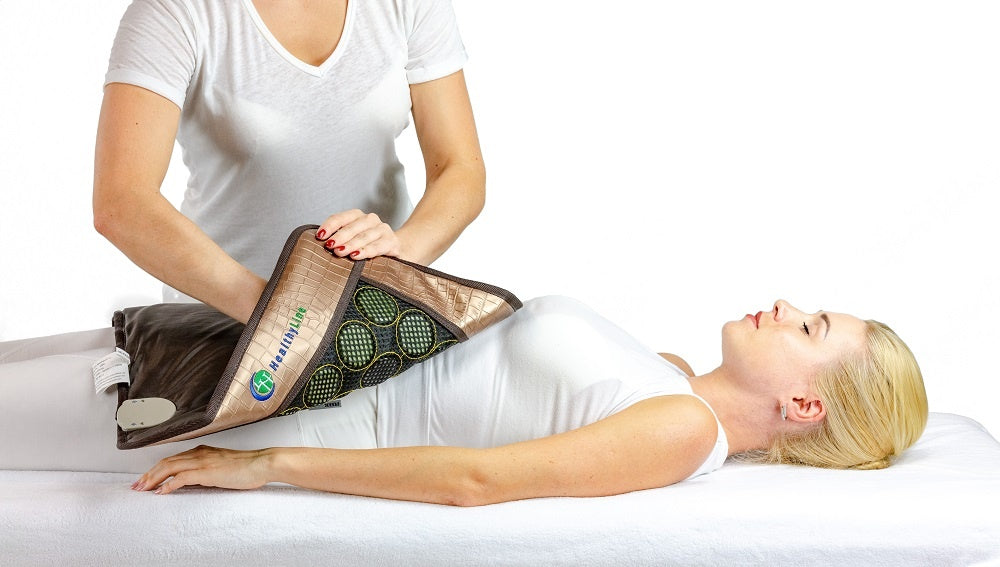 Mesh JT Pad Medium 3220 Soft InfraMat Pro® | HealthyLine
---
Mesh JT Pad Medium 3220 Soft InfraMat Pro® | HealthyLine
The most versatile mesh mat is perfect for bringing natural recovery home, on-the-go, or even to work. Incorporate relaxing heat into your life with the lightweight JT Mesh Pad Medium.

While it is one of the smaller models from the JT-Mesh series, the Mesh JT Pad Medium still provides an incredibly enjoyable experience. The mesh lining holds its 50 jade and tourmaline gemstones in place while also improving the flexibility and reducing the weight. This mat is the perfect size to pinpoint various areas of the body including the back, legs, feet, and more. The Mesh JT Pad Medium only weighs 7 pounds so it is easy to bring with you everywhere you go. Since it doesn't require a lot of space, you can easily find time to use it in between meetings, commutes, or errands. Customize your entire experience with the easy to use LED controller that allows you to set the temperature to the exact degree up to 70°C. Press the hot stones against your skin to slowly erase any tension in your muscles. Control your entire wellness management routine with the Mesh JT Pad Medium.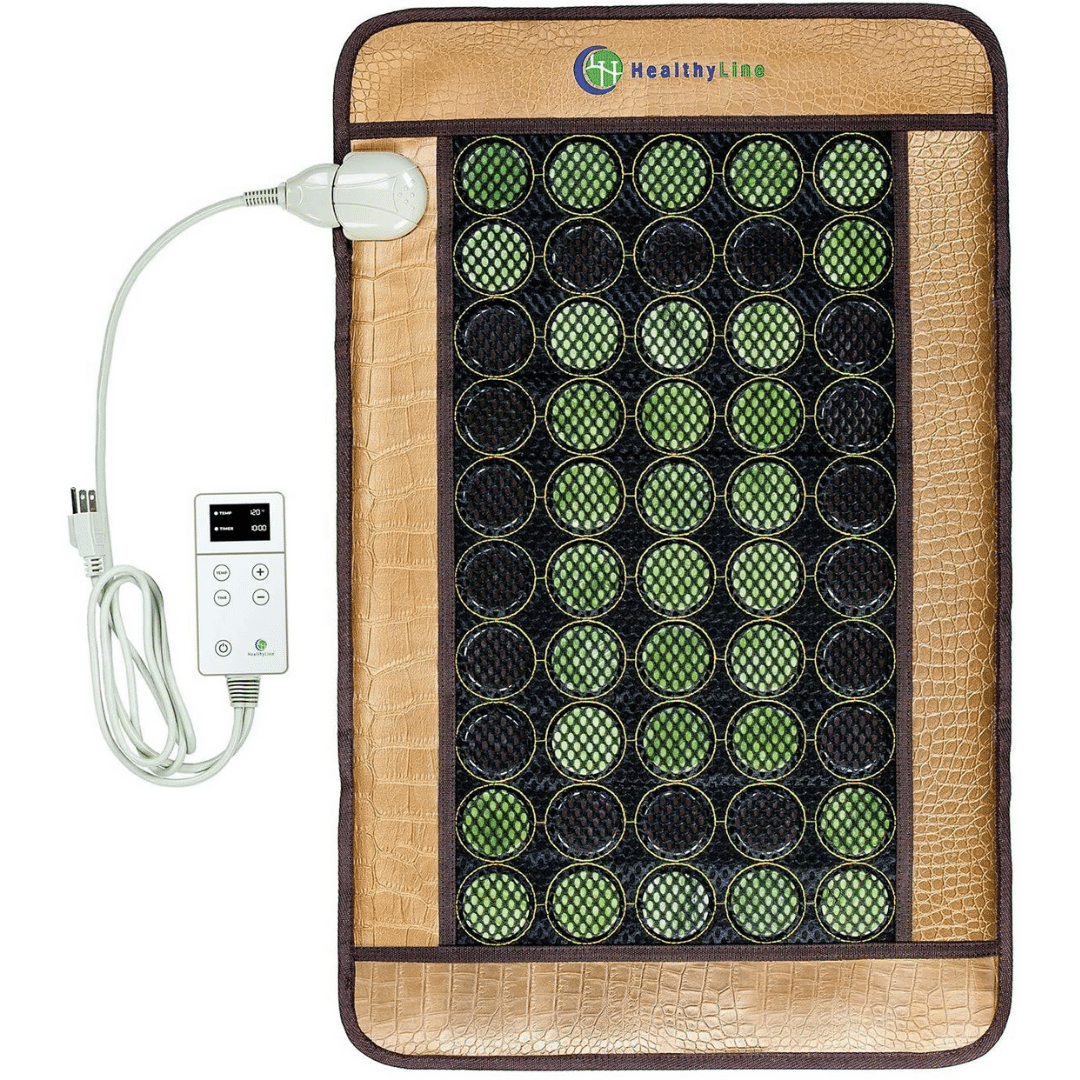 This product has no reviews yet.