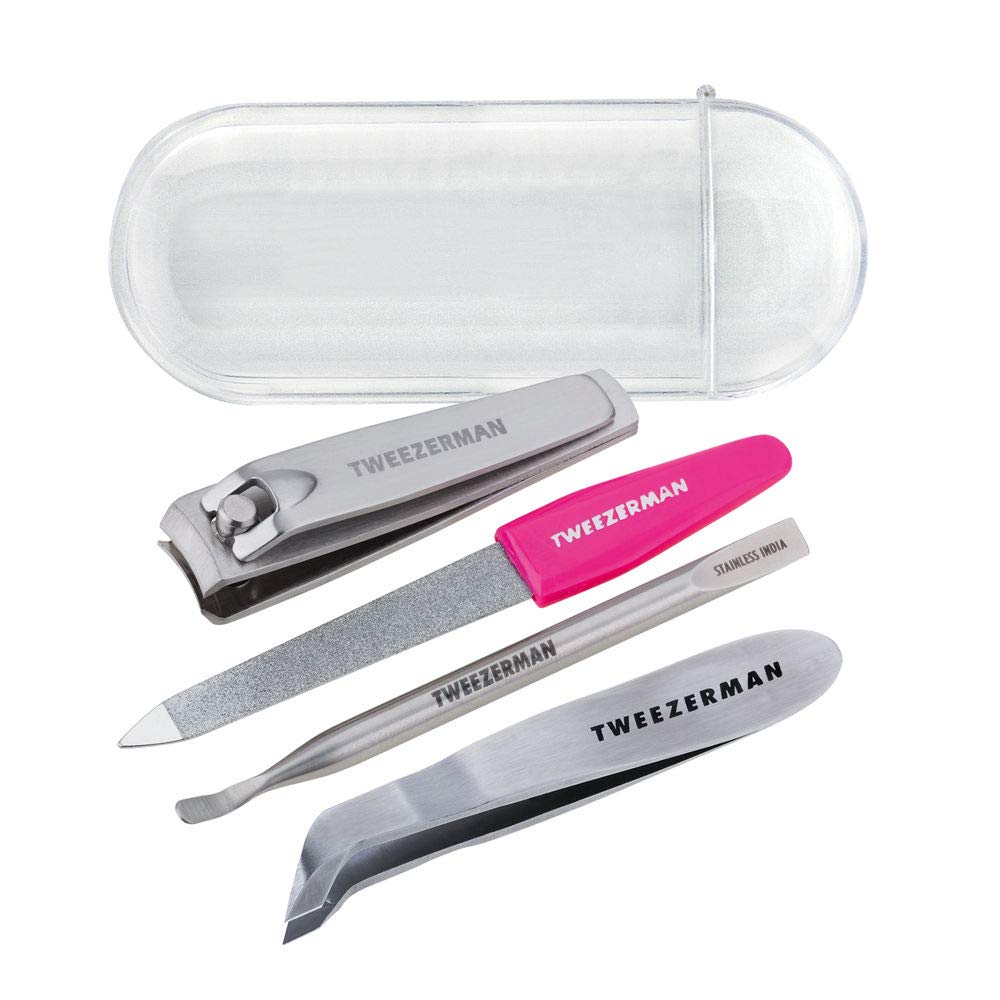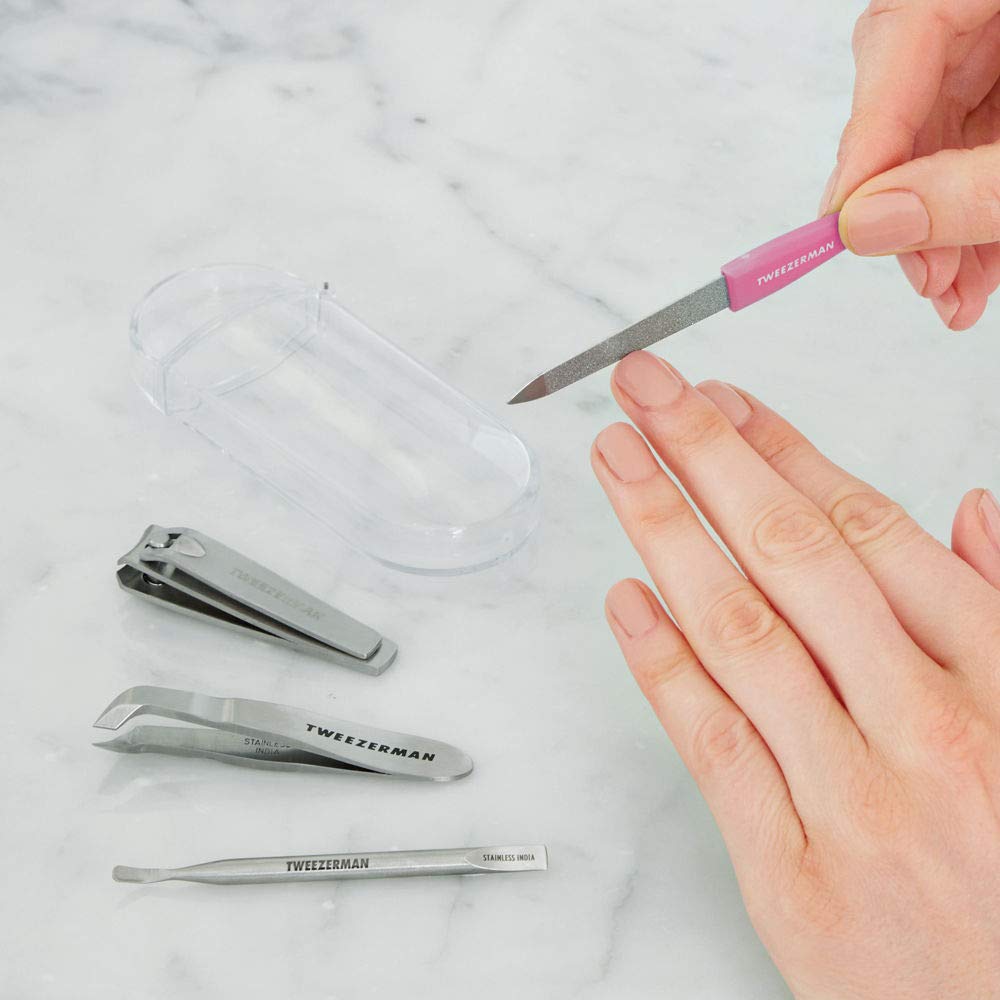 mini nail rescue kit | Tweezerman
---
Tweezerman's mini nail rescue kit is a portable set of manicure essentials. This high-quality, travel-friendly manicure kit provides quick solutions for nail touch-ups on the go.
Precision cuticle trimmer handles like a tweezer, for perfect control while in use 
The cuticle pusher is combined with a nail cleaner for gently pushing back cuticles and cleaning under the nail 
Metal file smooths and shapes nails 
Easy to use clipper with sharp, curved cutting edges precisely cuts and shapes nails
How To: 
Use the Stainless Steel Nail Clipper to trim fingernails. 
Gently push back cuticles and clean underneath nails with the Mini Pushy & Nail Cleaner.
Squeeze to snip excess cuticles with the Mini Cuticle & Hangnail Nipper. 
Finish by gently shaping and smoothing nails with the Pocket Nail File.
Clean tool tips after each use. Wipe clean with alcohol wipe.
This product has no reviews yet.