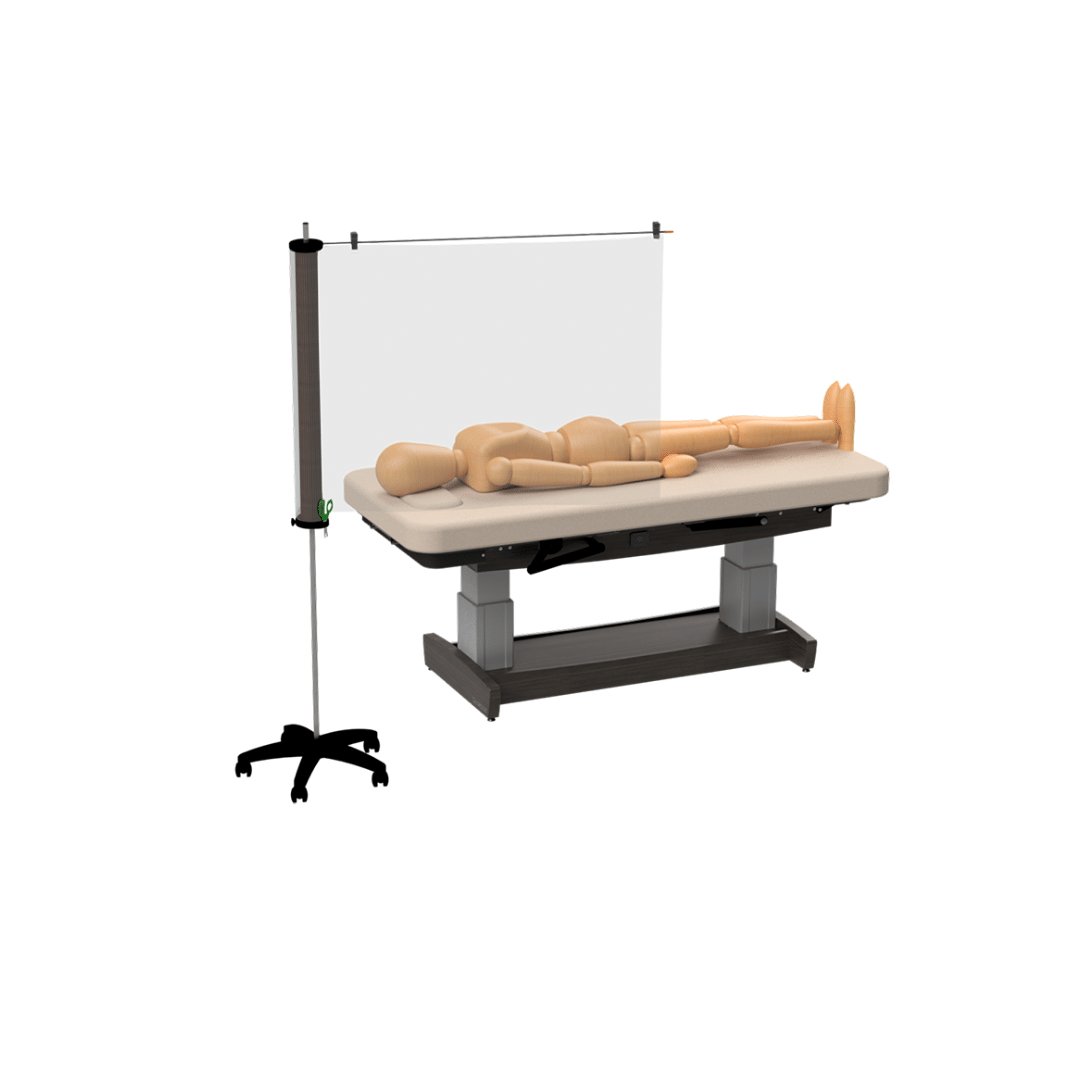 Oakworks Shield | Oakworks
---
Oakworks Shield is designed to reduce the risk of infection via aerosols and droplets by providing a barrier between aestheticians and clients. It is also effective in separating clients from one another in multi-station rooms.
-48" wide x 36" high barrier to block aerosols and droplets.
-Comes with enough film to make 25 barriers.
-Optically clear material permits detailed aesthetic work.
-Stable design on wheels is adjustable in height
-Replacement barrier rolls available
-This product is not FDA listed.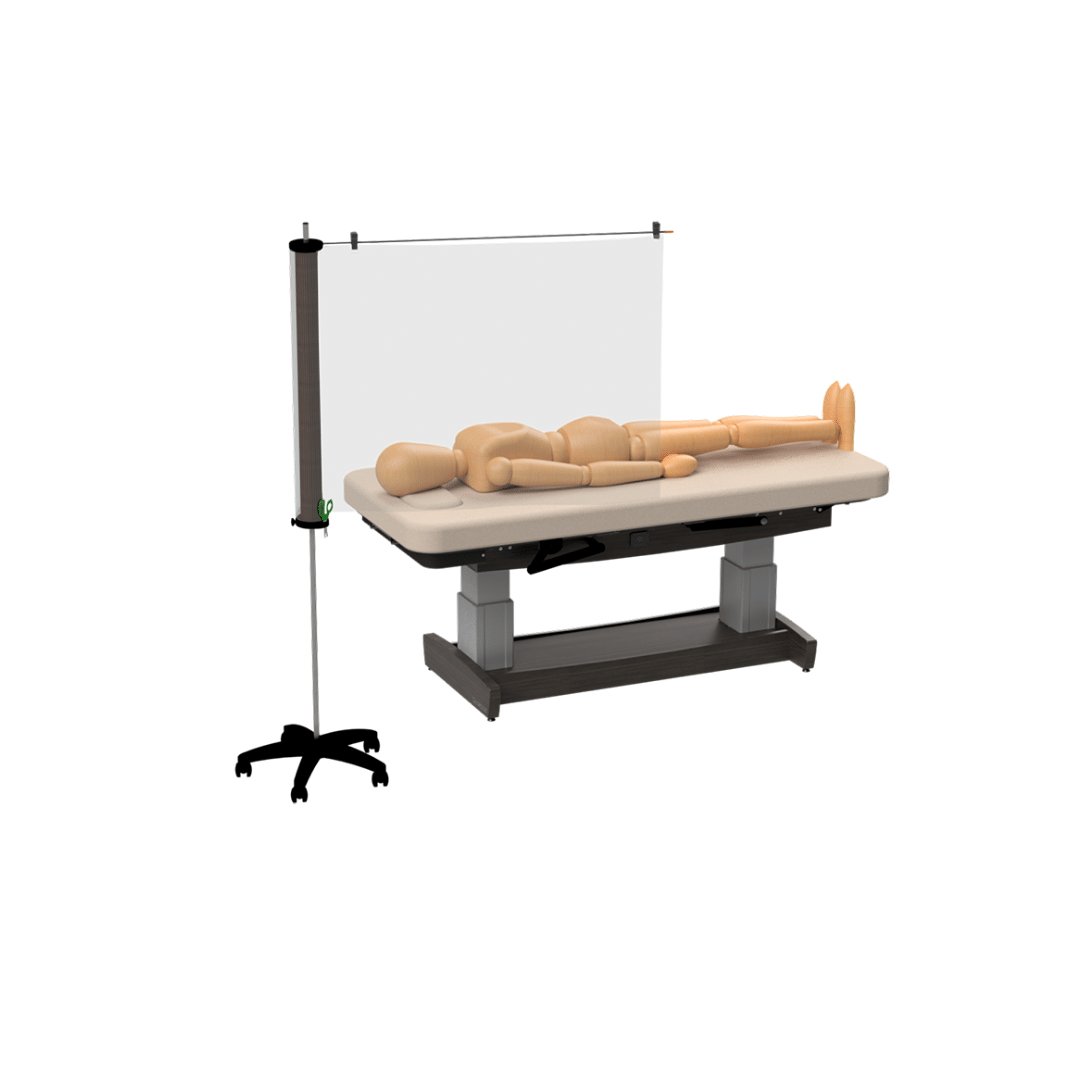 This product has no reviews yet.