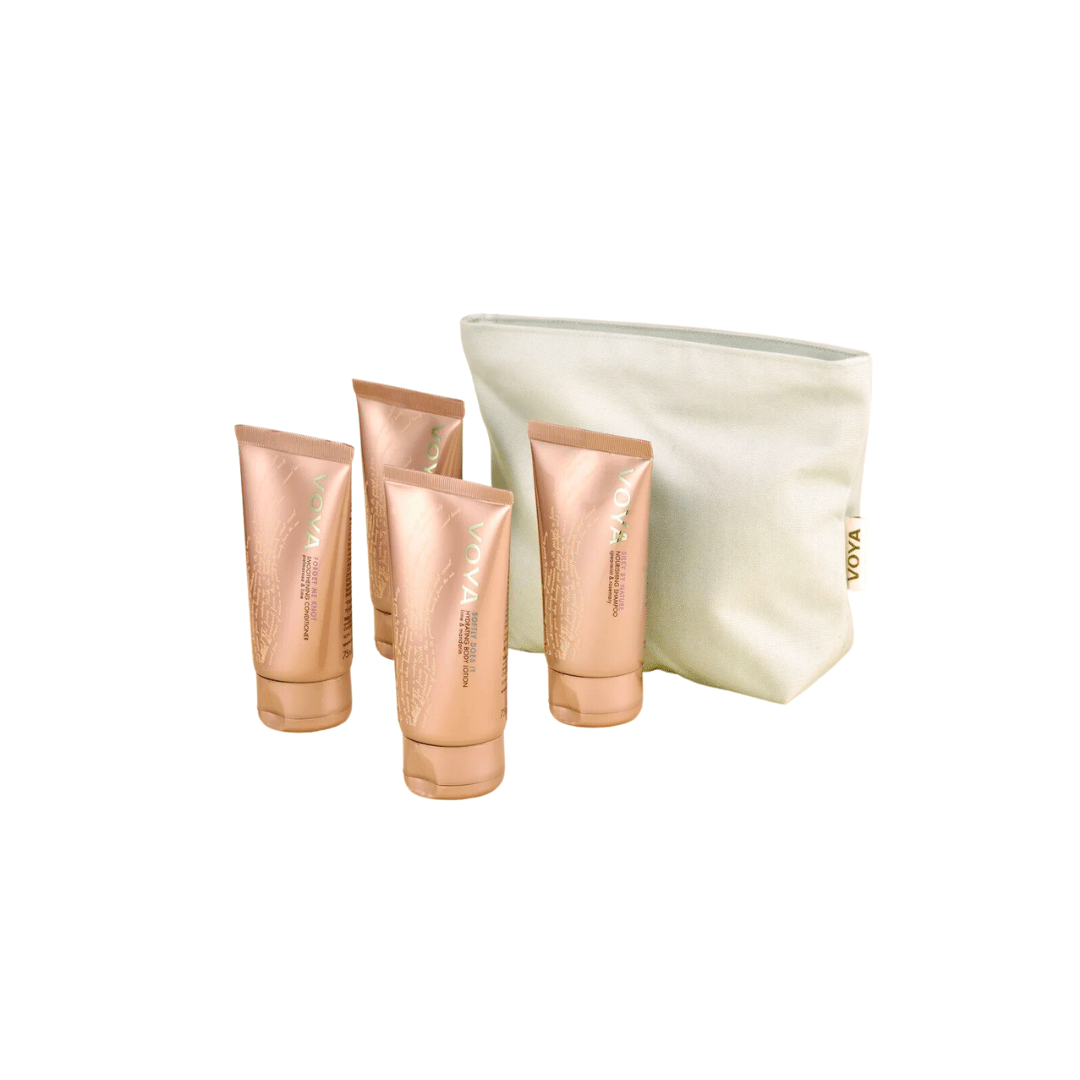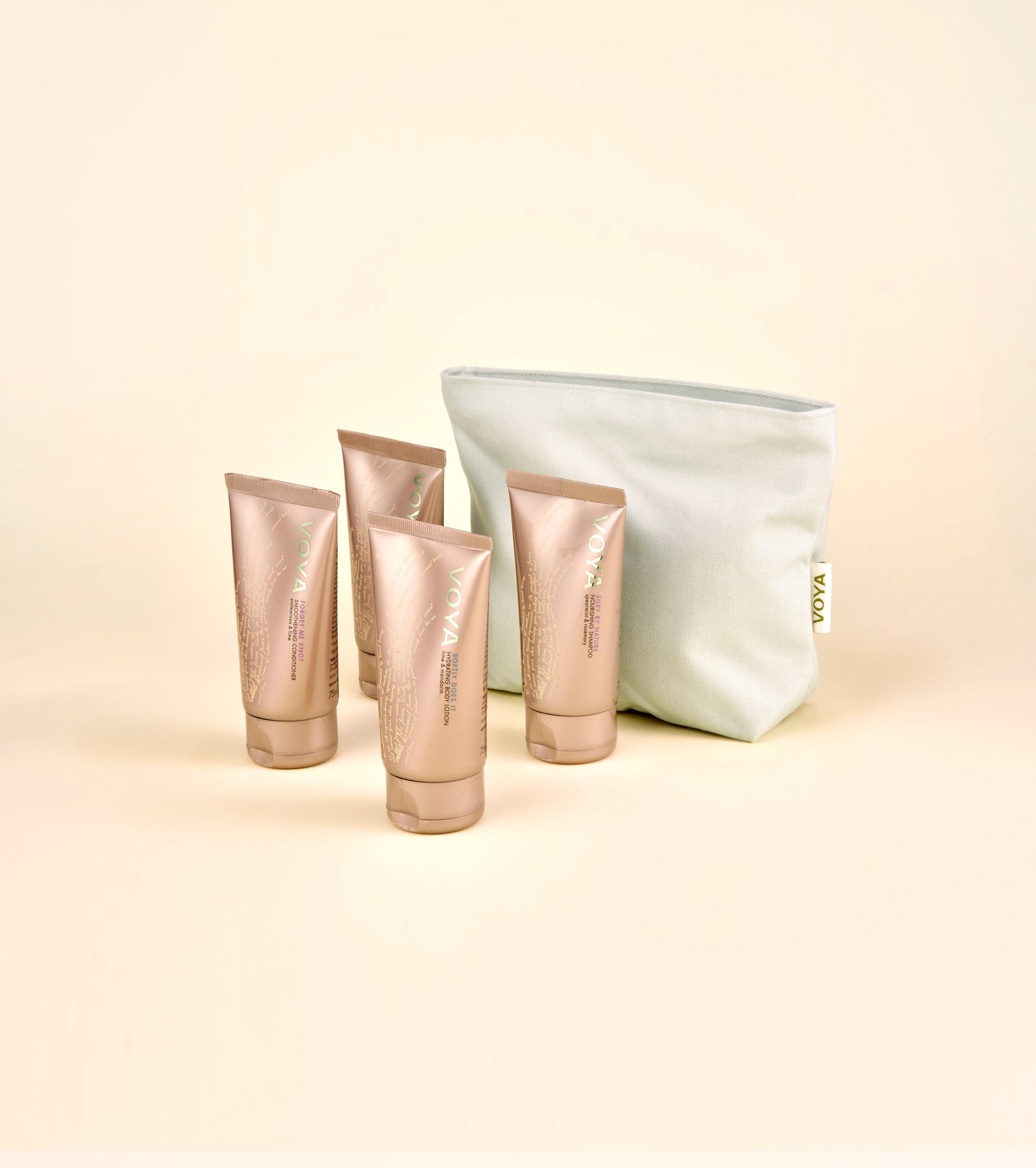 Organic Voyager Travel Set | VOYA
---
The Organic Voyager Travel Set contains four of VOYAs best-selling bodycare and haircare products in miniature form, this is the perfect kit to ensure you look and feel naturally beautiful on the go.  
VOYA Squeaky Clean Body Wash (75 ml) - Containing a natural blend of seaweed extracts, essential 
oils
 and organic herbs, this foaming formula will leave skin refreshed and revived.
VOYA Softly Does It Body 
Lotion
 (75 ml) - This dreamy formula offers real organic indulgence that will keep your skin moisturised
 and feeling luxuriously smooth.
VOYA Silky By Nature Nourishing Shampoo (75 ml) - This all-natural formula will leave hair shiny, healthy and positively nourished, just as Mother Nature intended!
VOYA Forget Me Knot Smoothening Conditioner (75 ml) - This gentle and all natural formula will detangle, repair and replenish the hair from root to tip.
4 x 75ml/2.5 oz
This travel kit is perfect for your on the go skincare routine!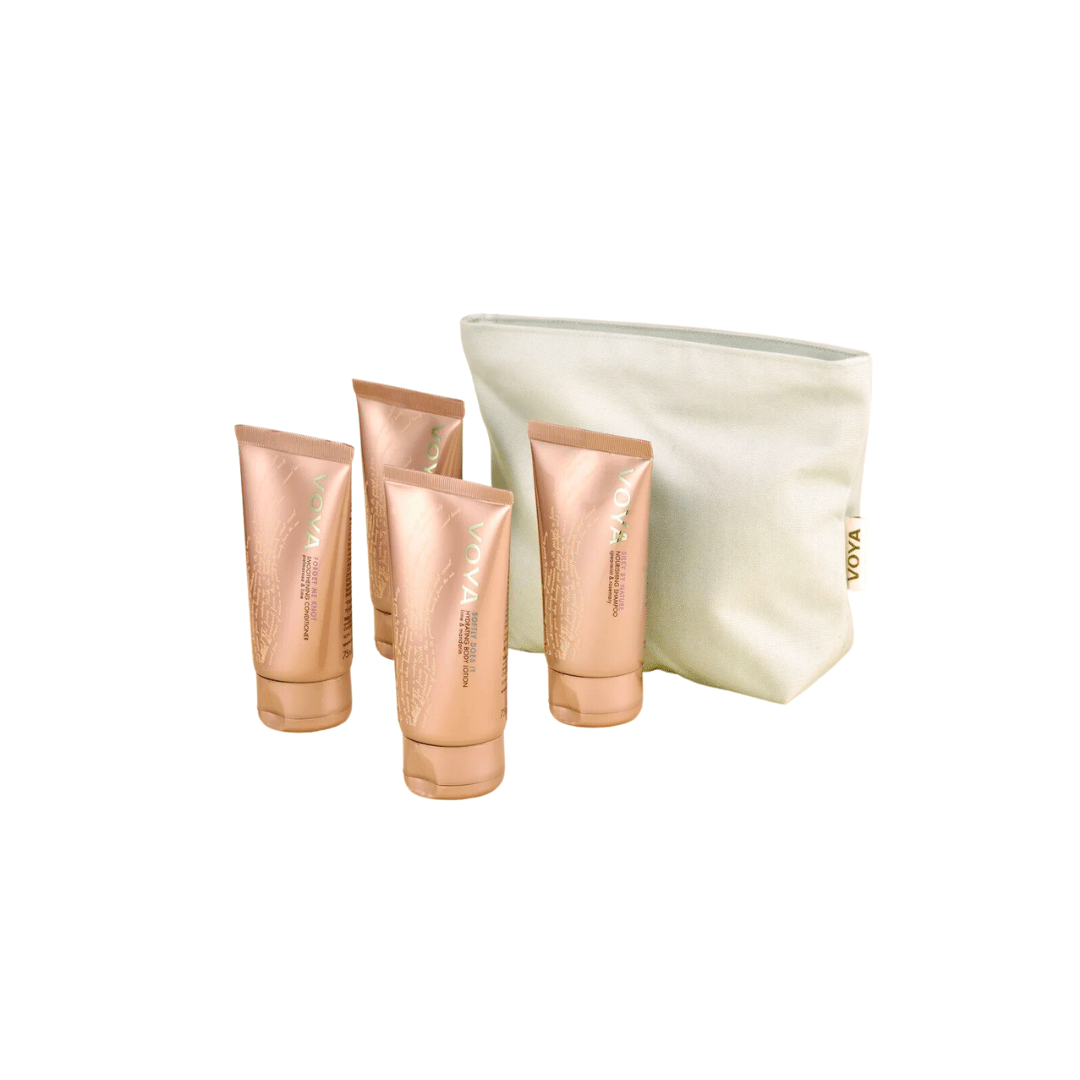 This product has no reviews yet.