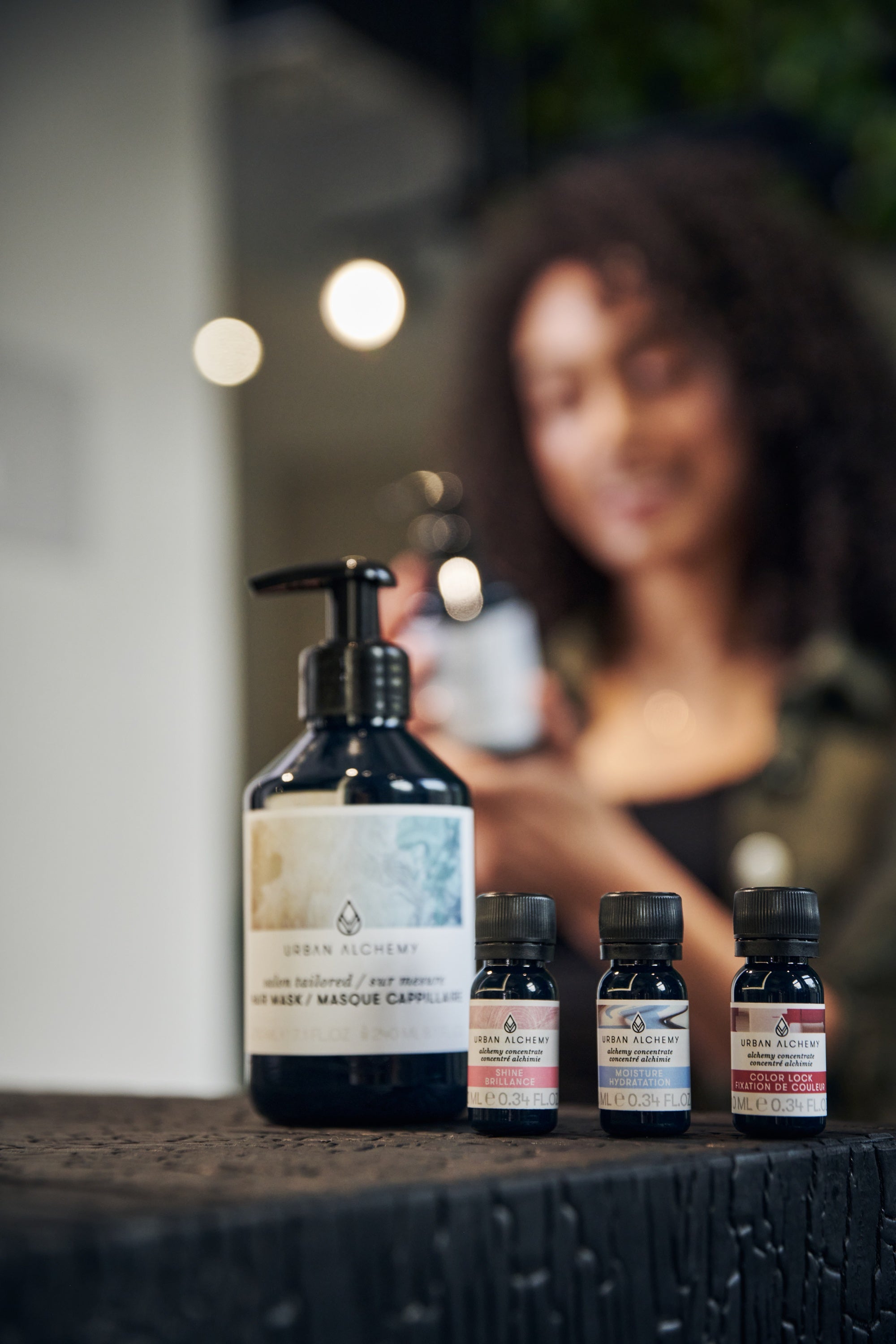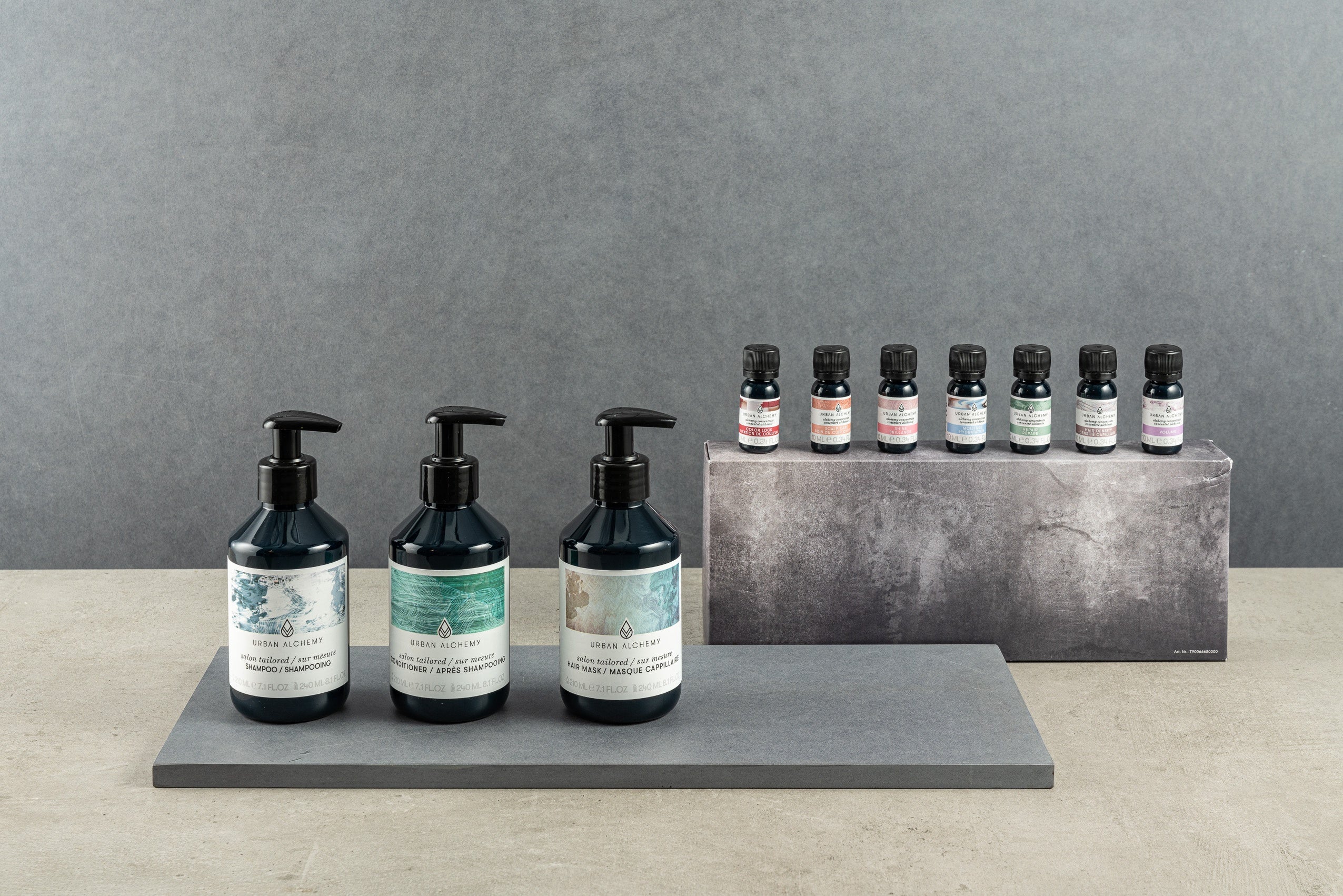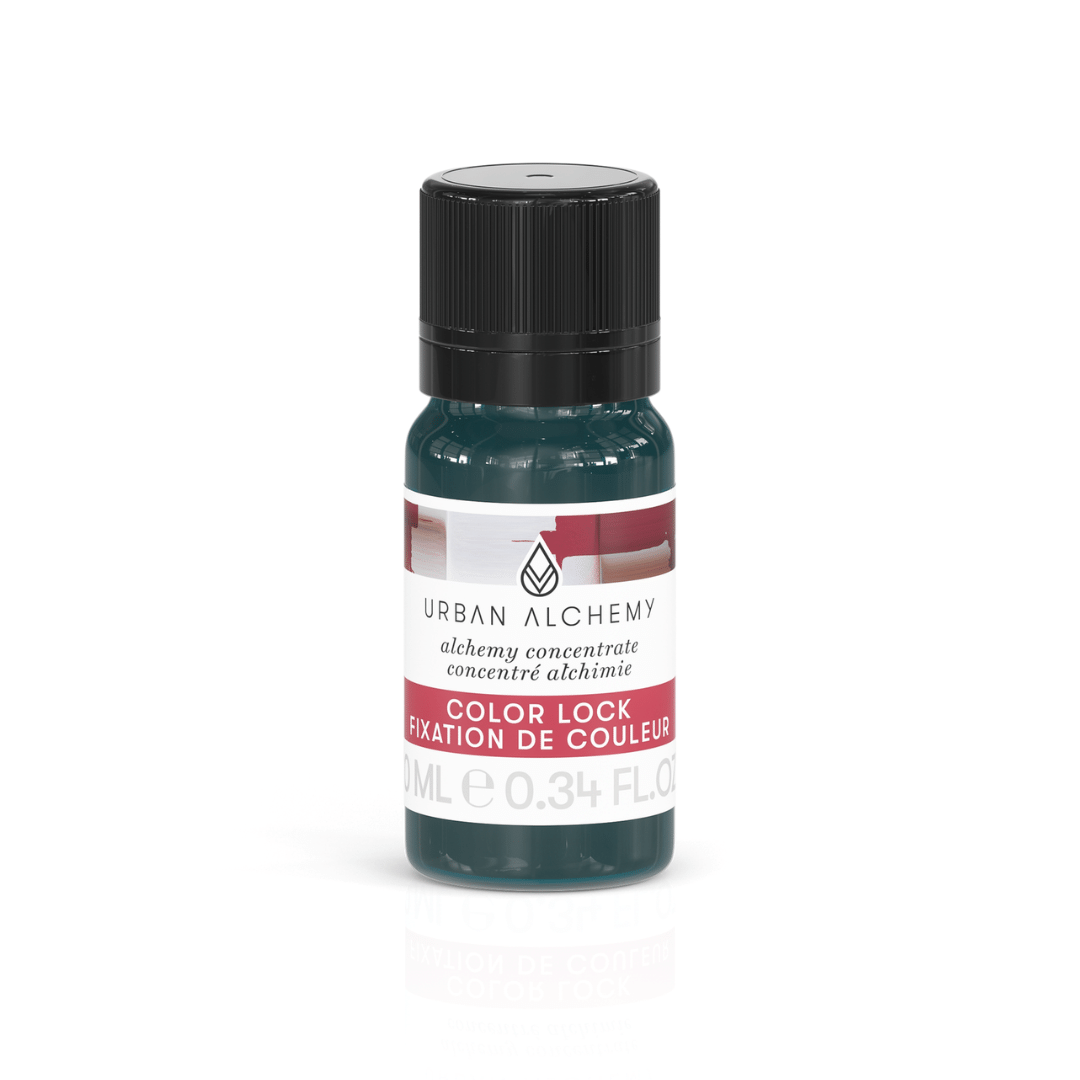 Prescription Care Alchemy- Color Lock | Urban Alchemy
---
Prescription Care Alchemy- Color Lock | Urban Alchemy - 10 mL/0.34 fl oz - 250 mL/8.45 fl oz
Keep long lasting color with the Urban Alchemy Prescription Care Color Lock Alchemy. This alchemy helps to hydrate your hair color with Hydrolyzed Quinoa protein, promoting luminosity and shine. Get the maximum out of your hair color!

Prescription Care Alchemy booster to mix with Prescription Care base products (Shampoo, Conditioner, or Mask).
Create an individual, 100% personalized hair care product for you.
Hydrolyzed Quinoa protein helps to hydrate & soften the hair which results in more brilliance for colored hair.
Phyto Ceramides helps to smooth and let the hair appear more lustrous.
Formulated without sulfates, silicones, parabens, microplastic and ingredients from animal origin.
MSRP: $5 - $50
This product has no reviews yet.