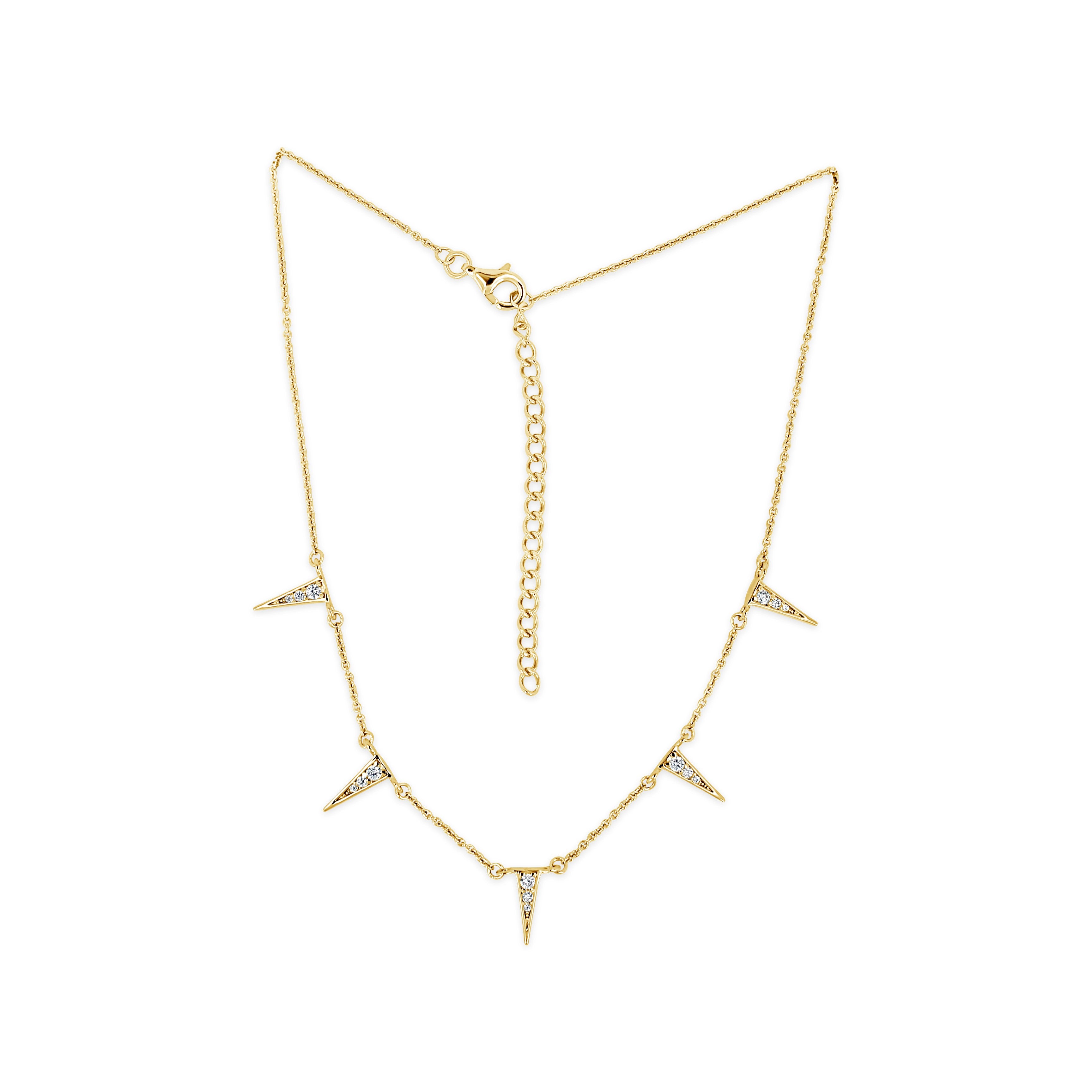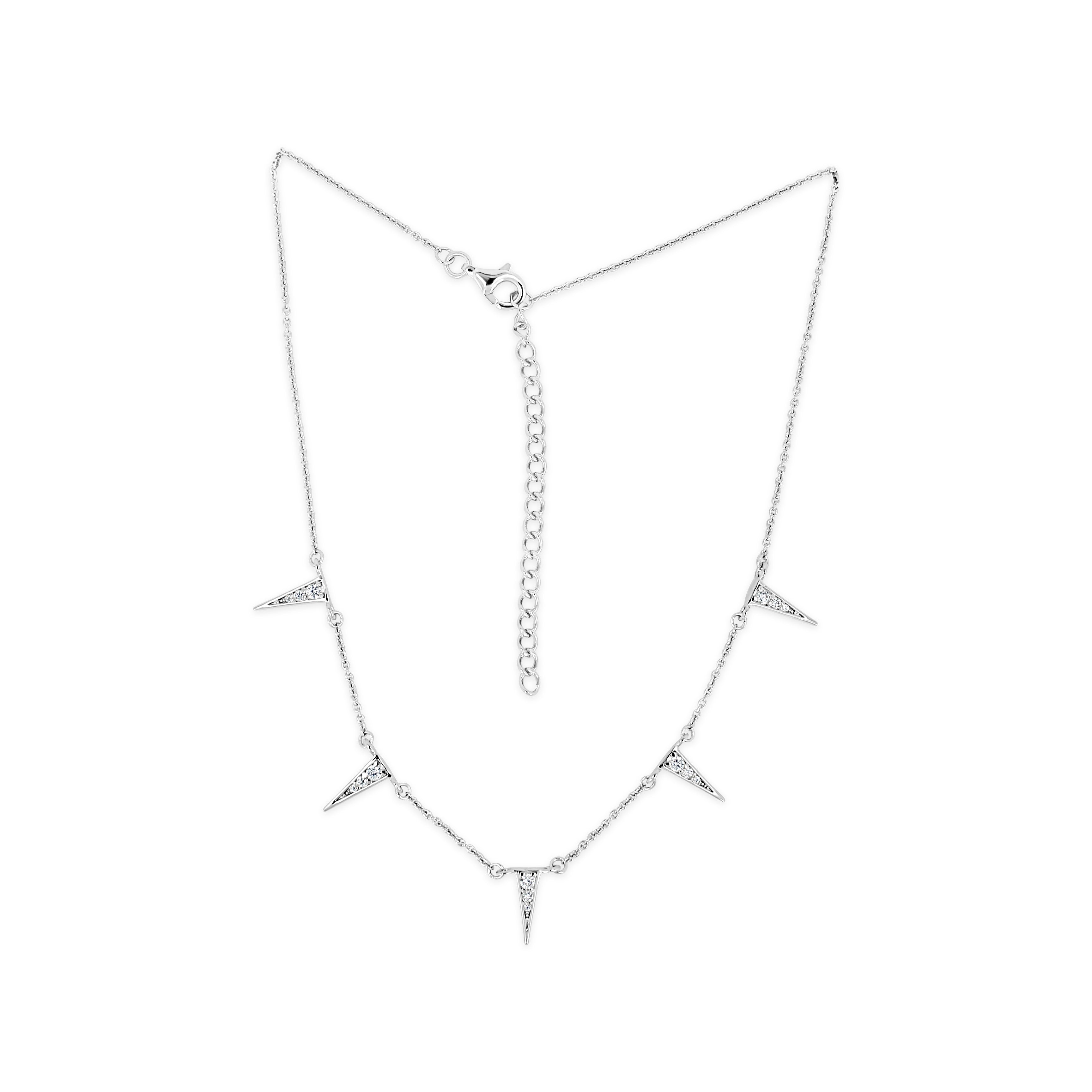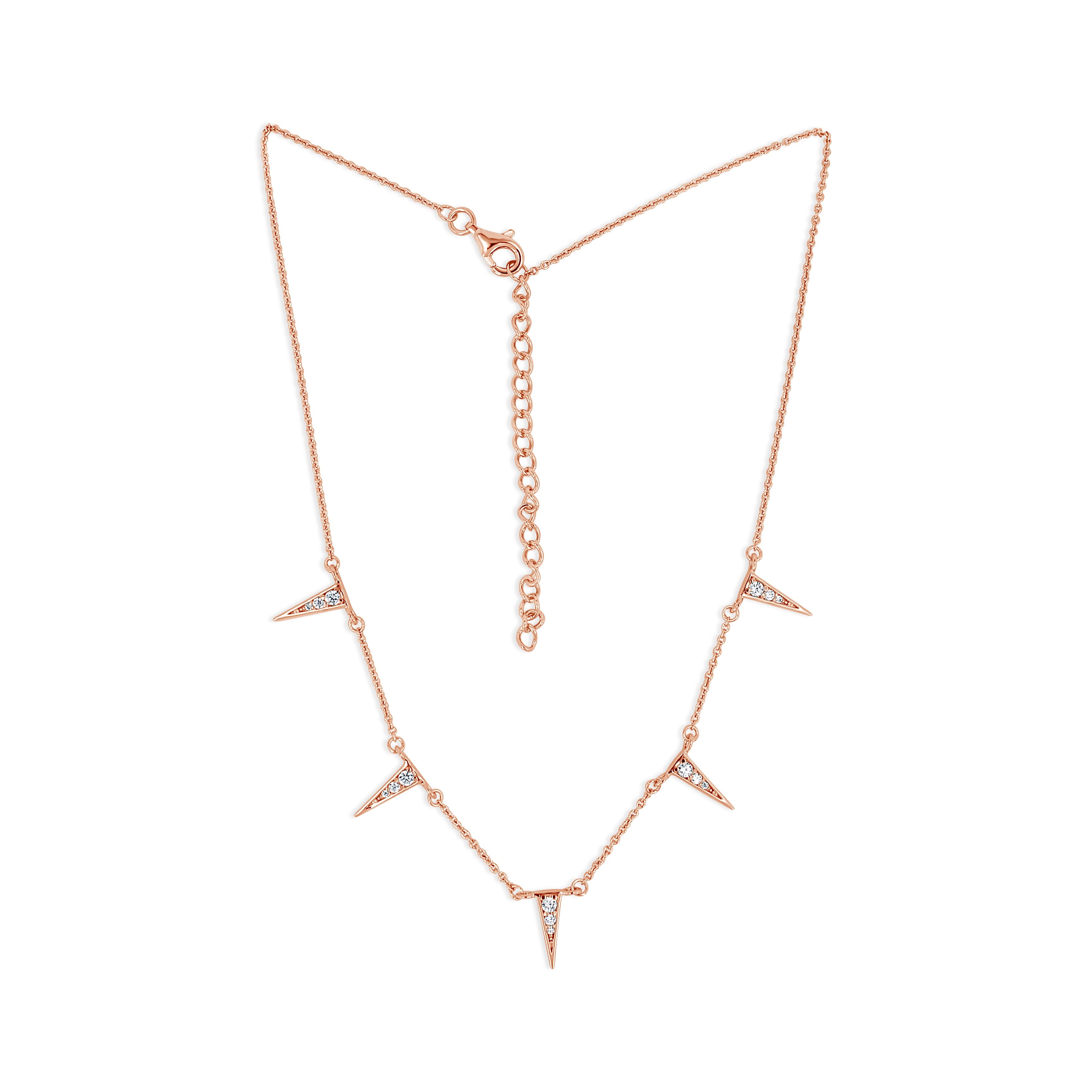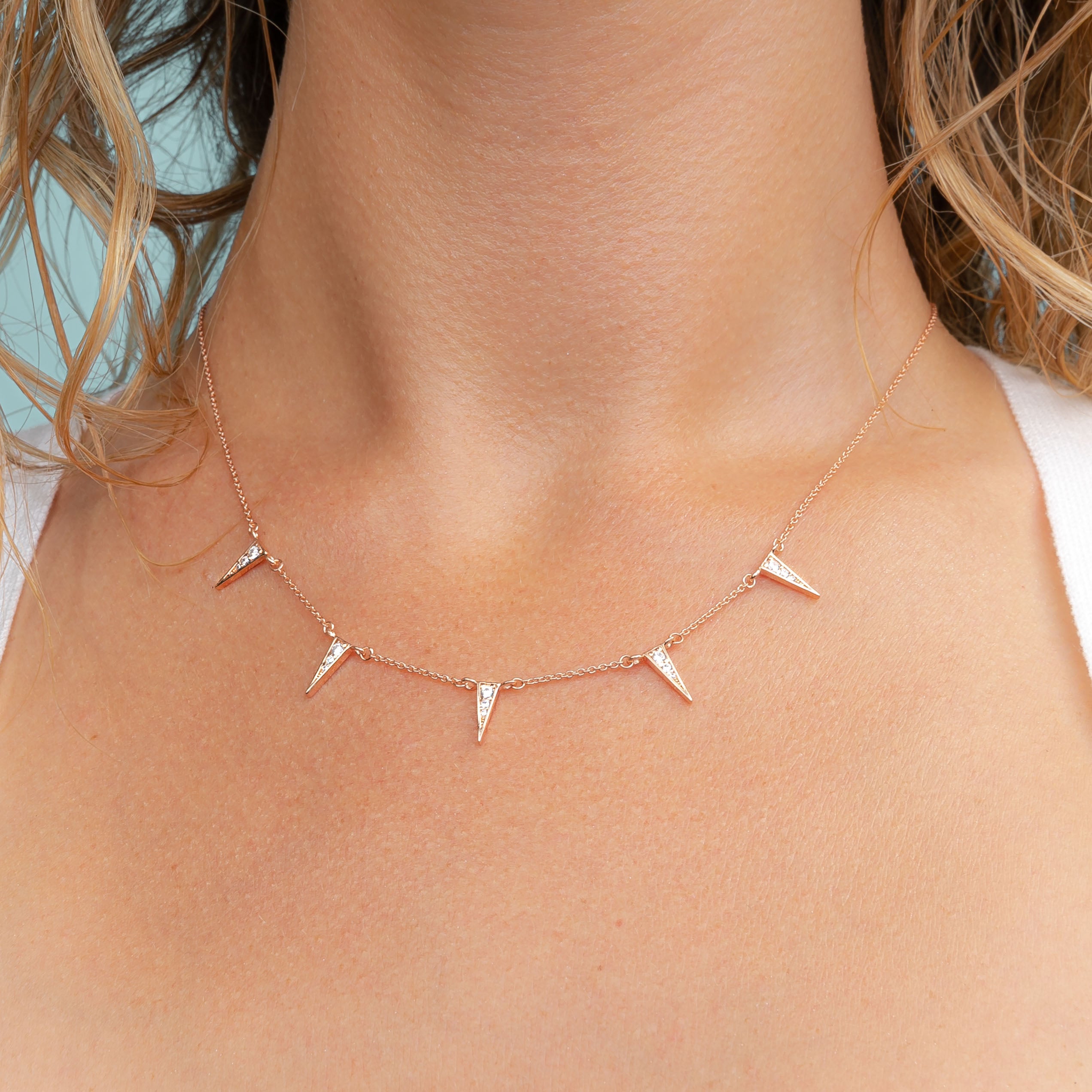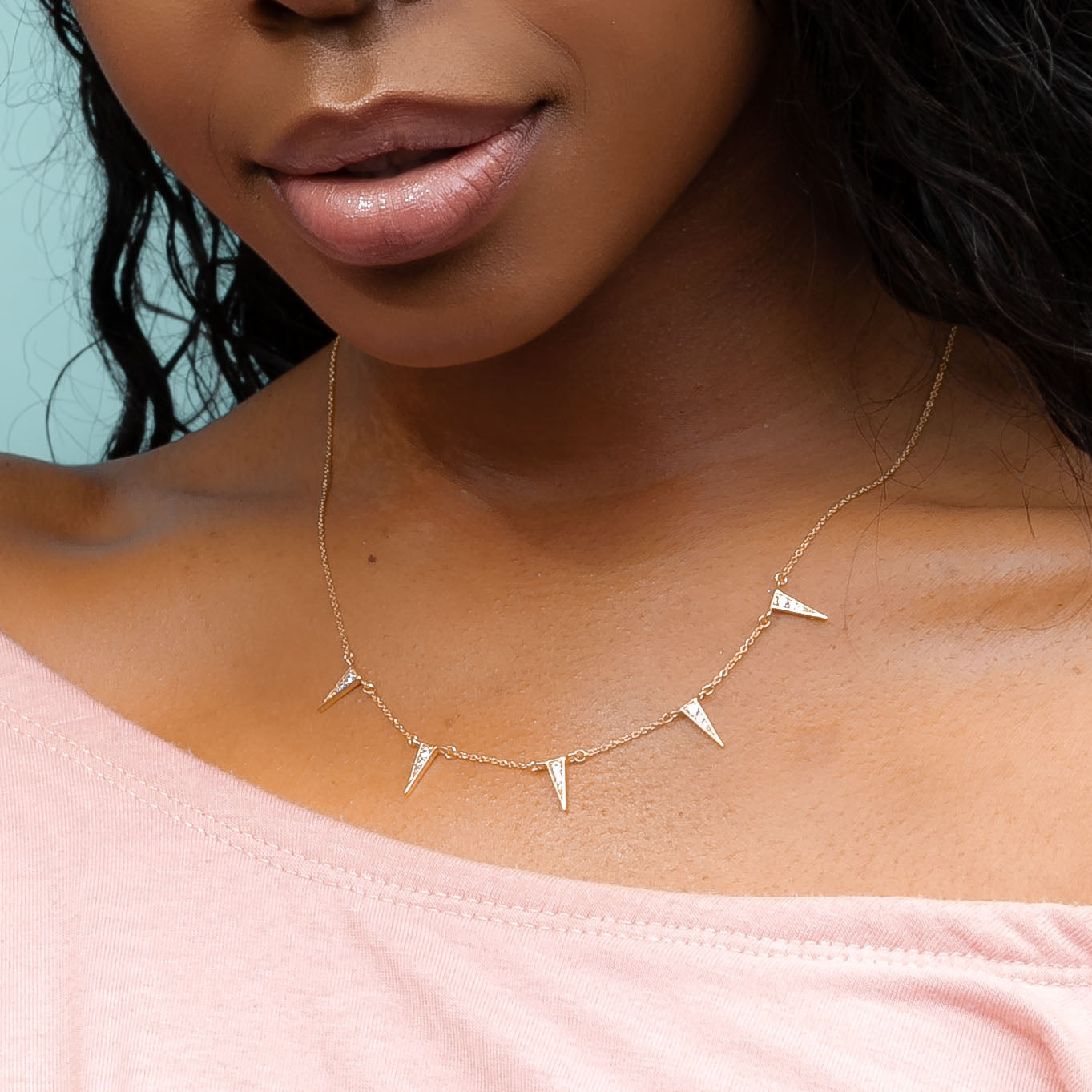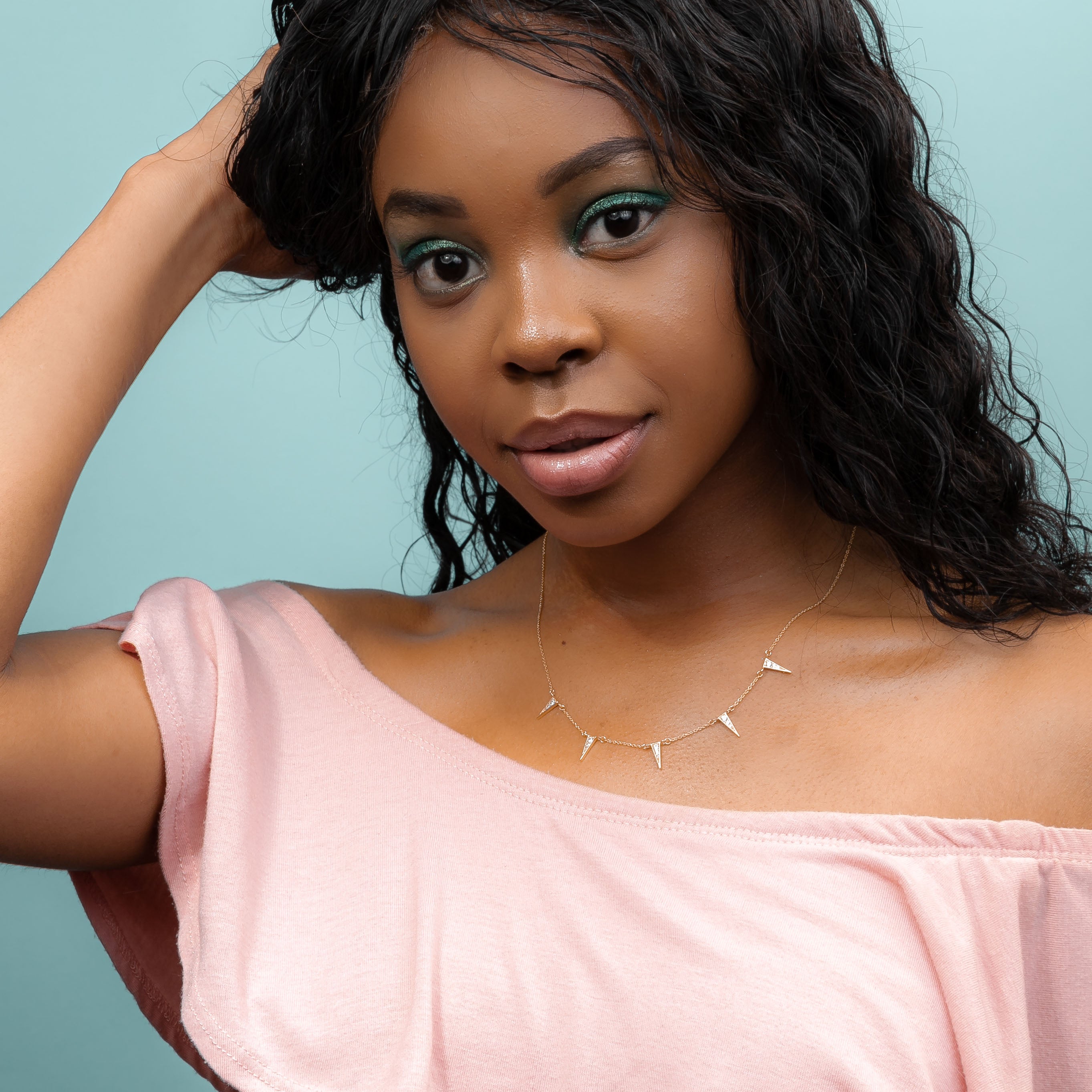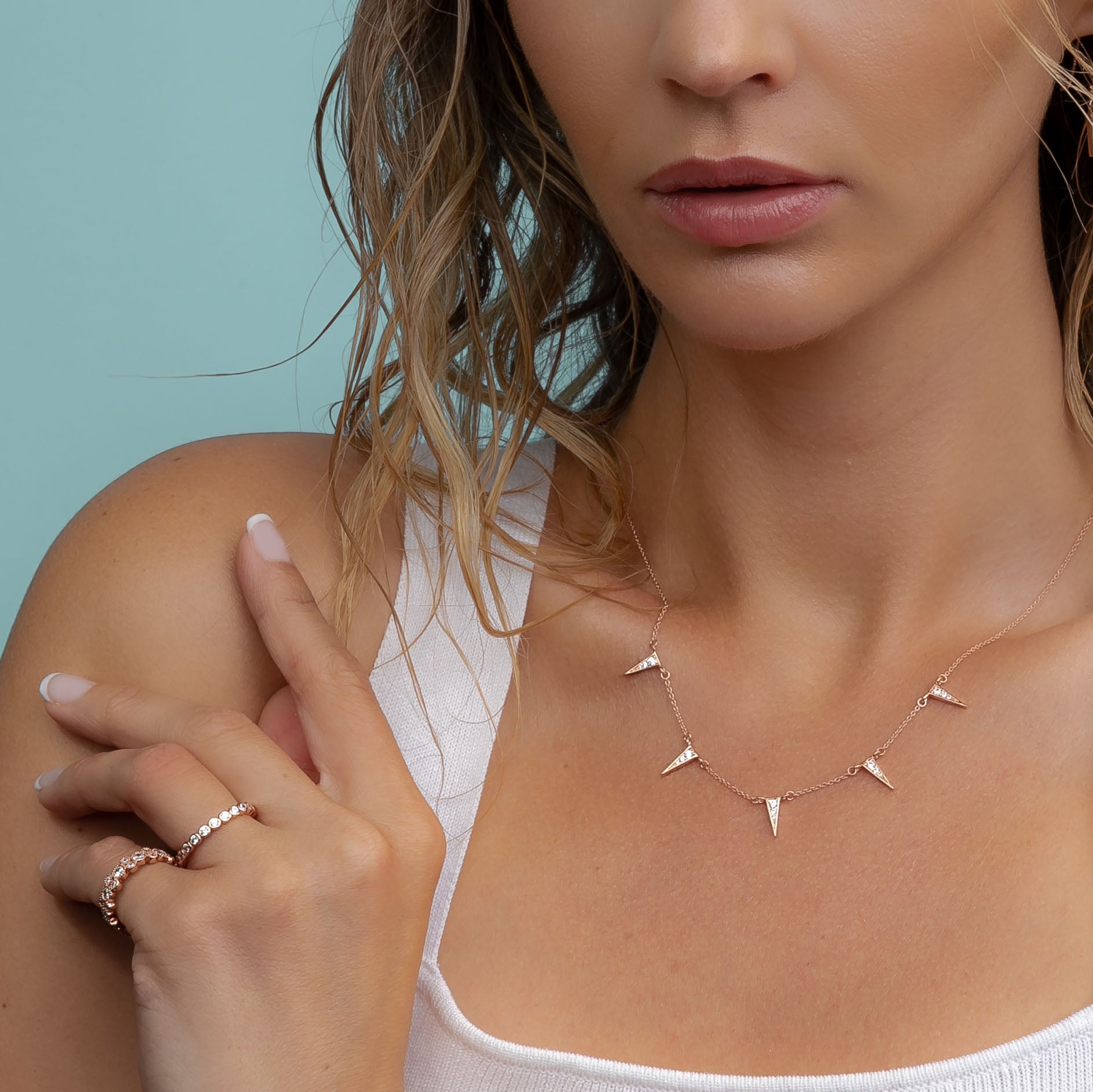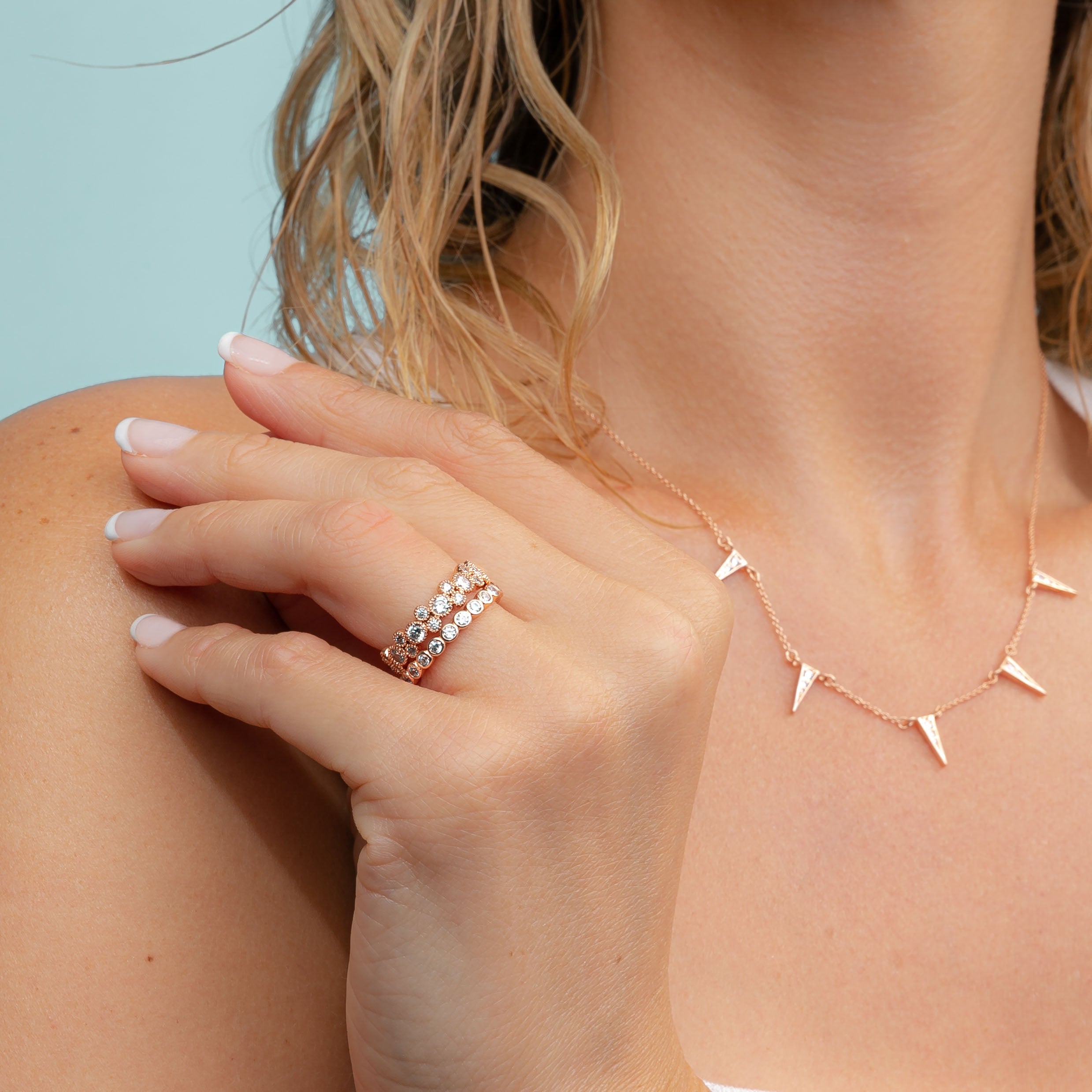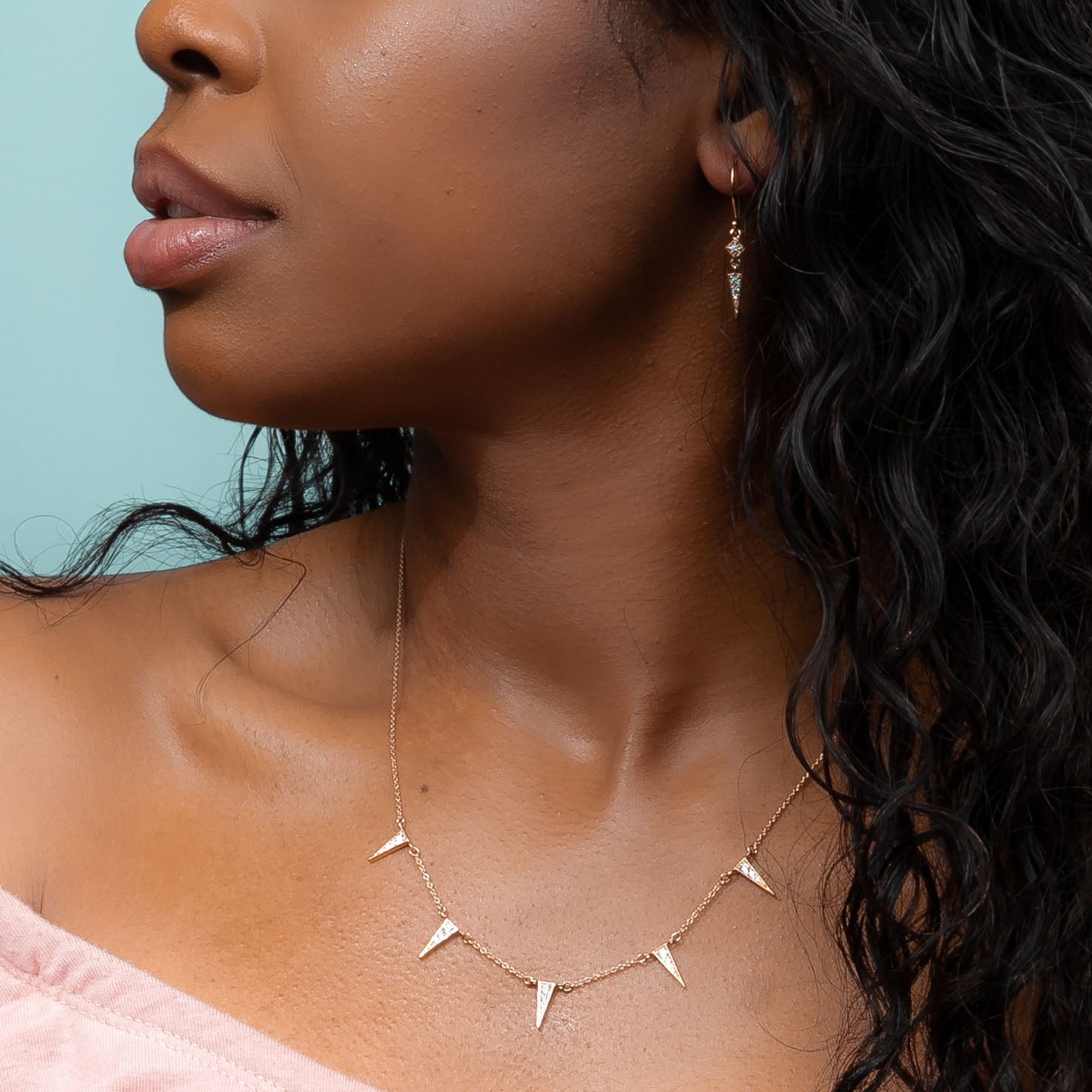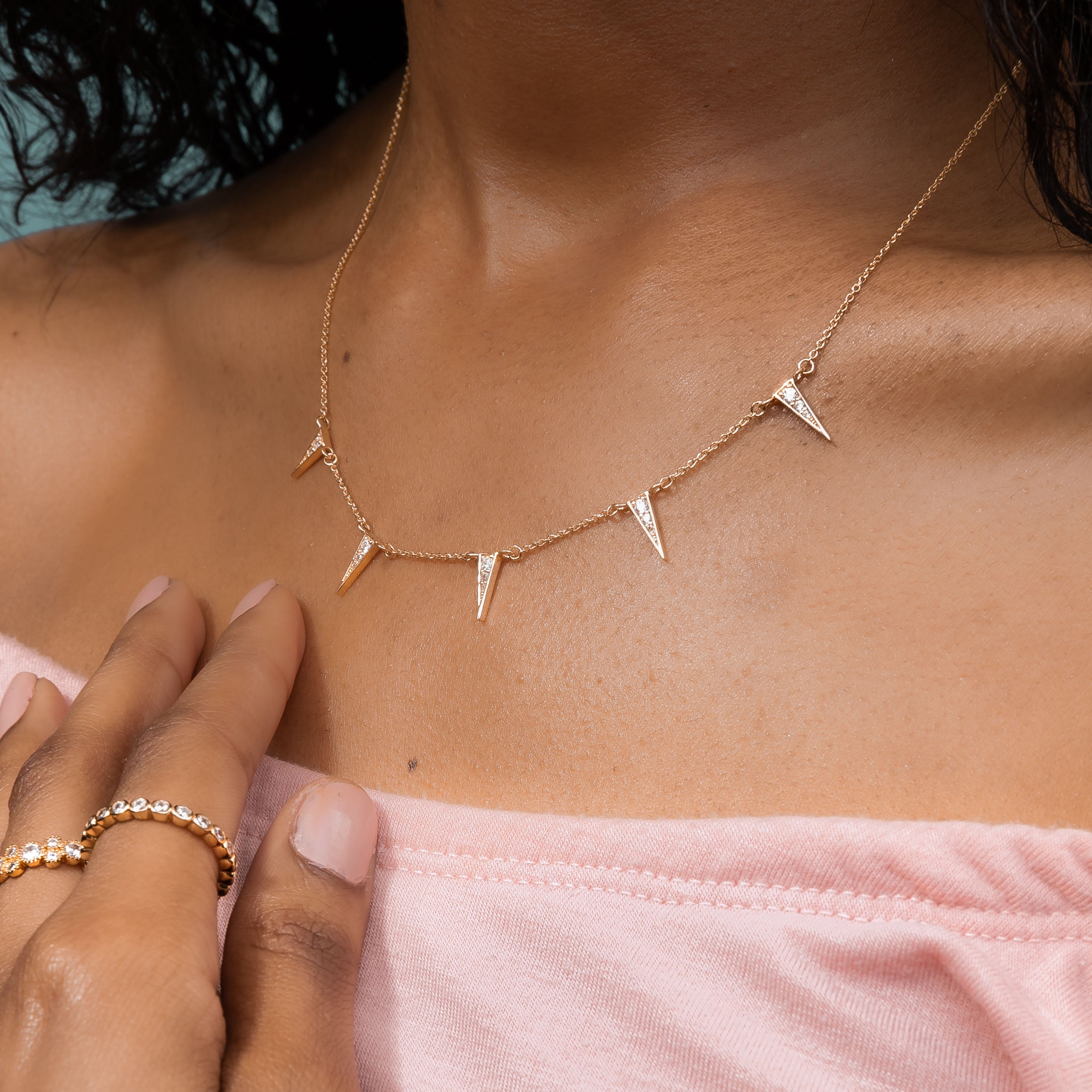 Ragged Point Station Necklace | Little Sparkles
---
Ragged Point Station Necklace | Little Sparkles
Length: 18" + 2
Sterling Silver
Make a confident statement in style that blends a modern appeal with effortless light-weight wearability. Dramatic ragged elements hang down in even intervals on this station necklace that is perfect for layering or wearing solo. Eye-catching brilliant cut Sparkles adorn each ragged drop in a fiery display, creating a look of contemporary style with clean geometric lines.

Check out the matching Earrings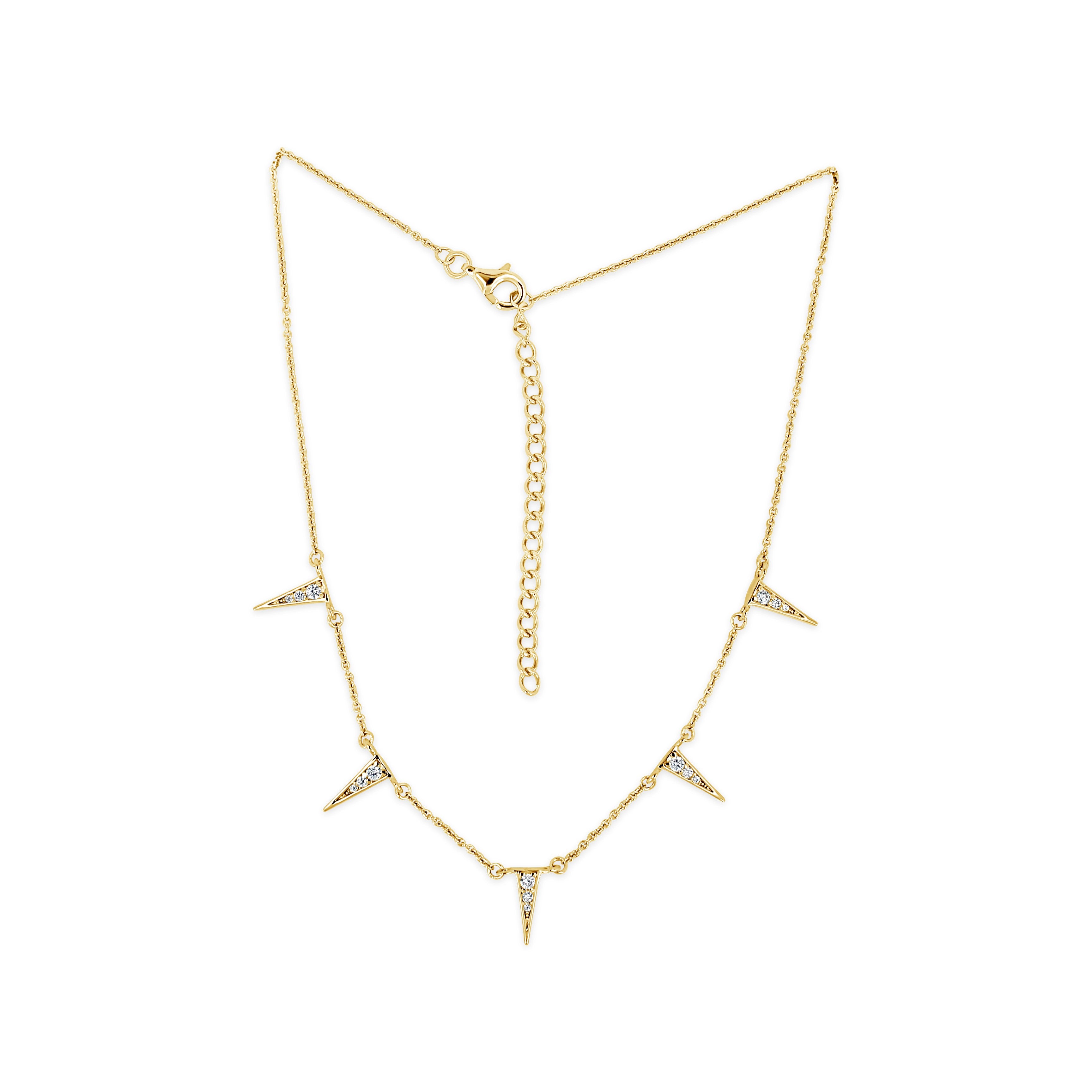 This product has no reviews yet.