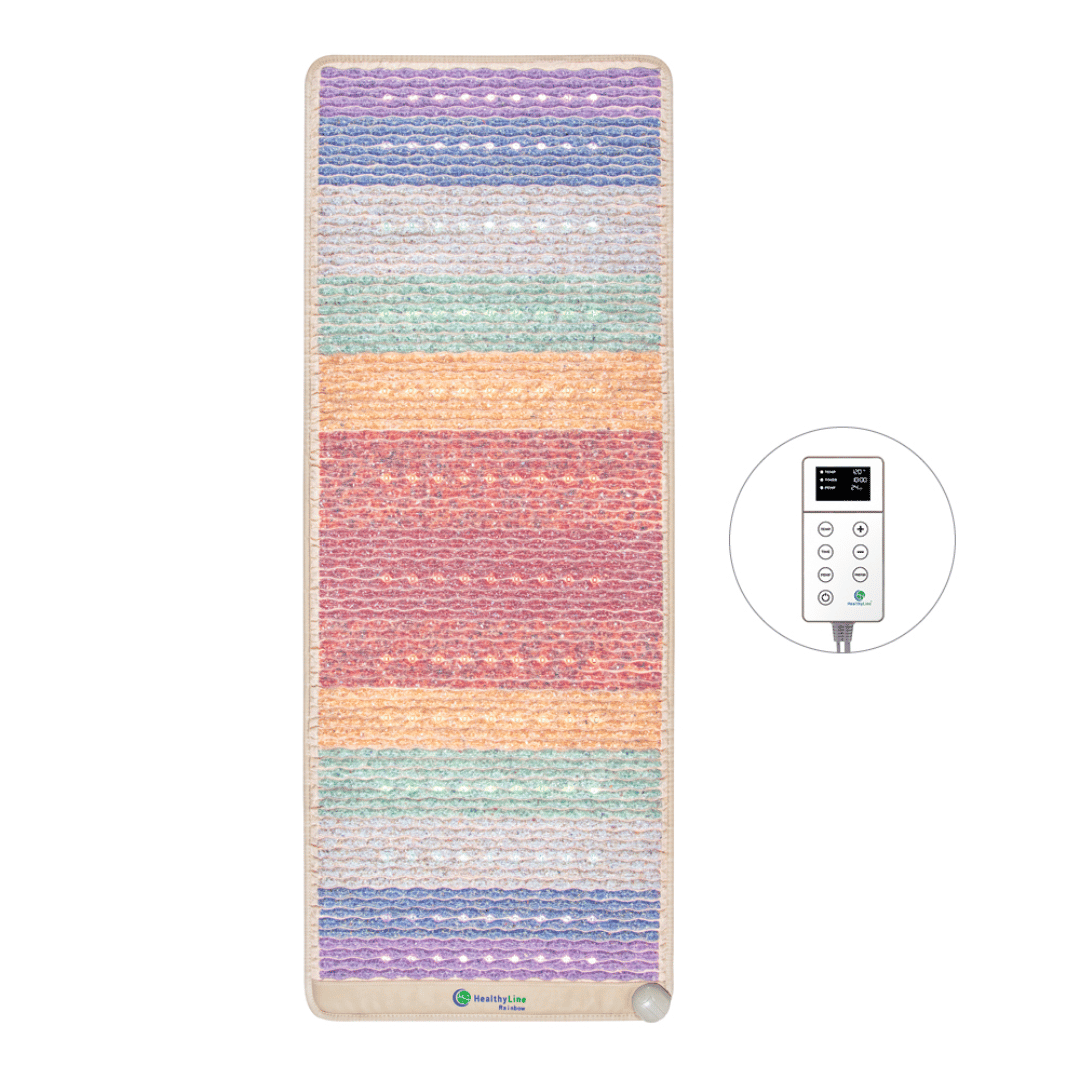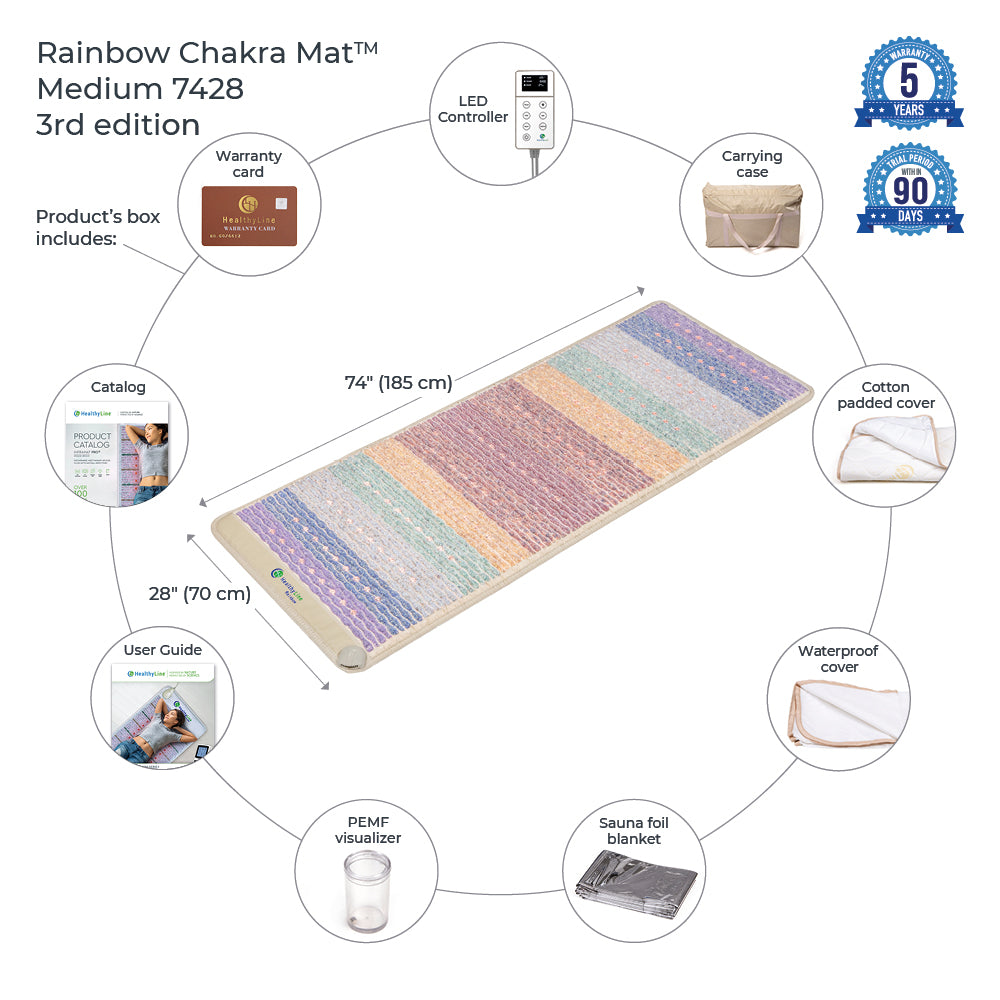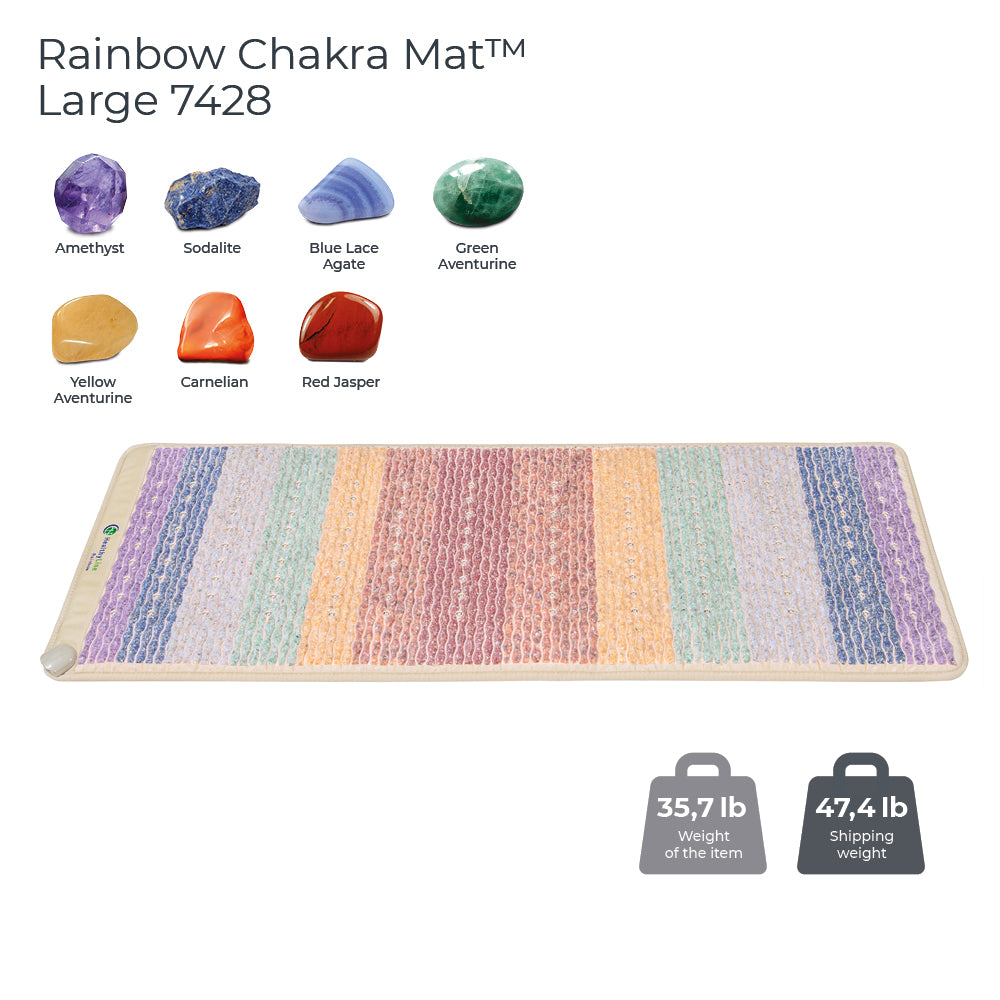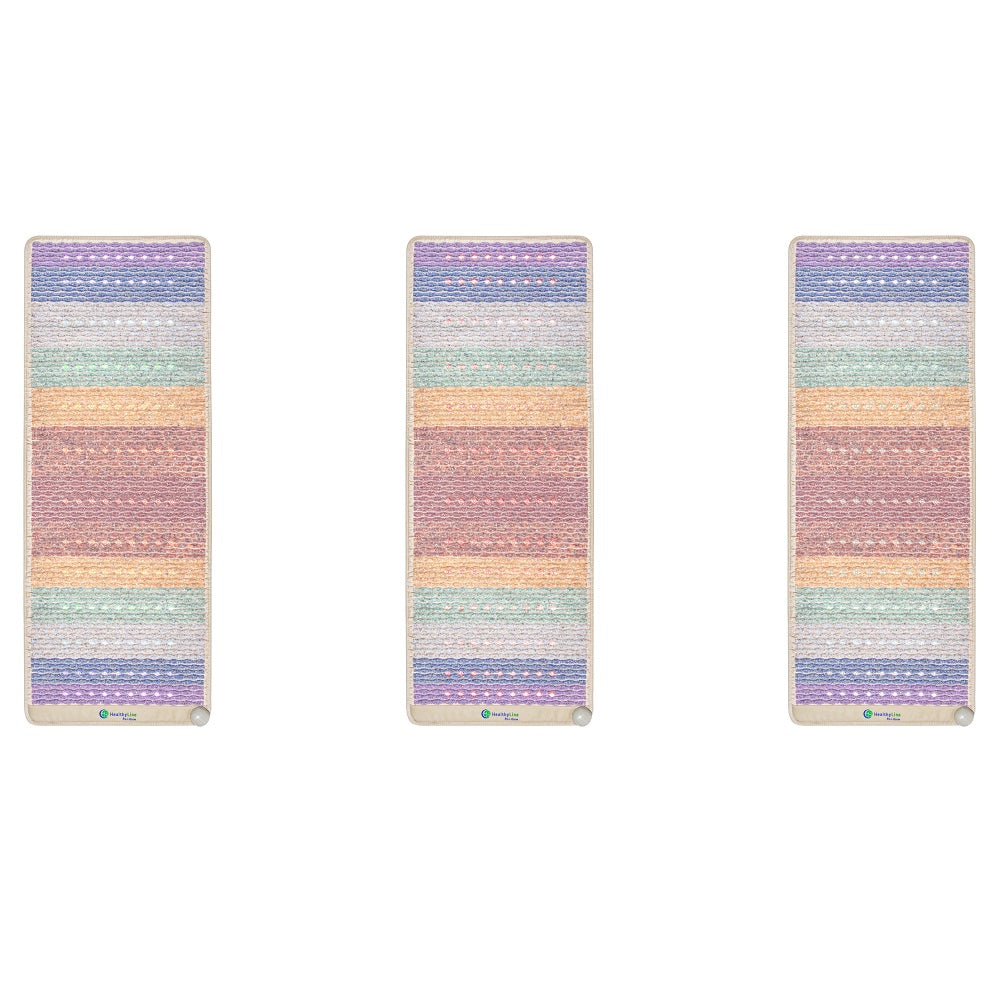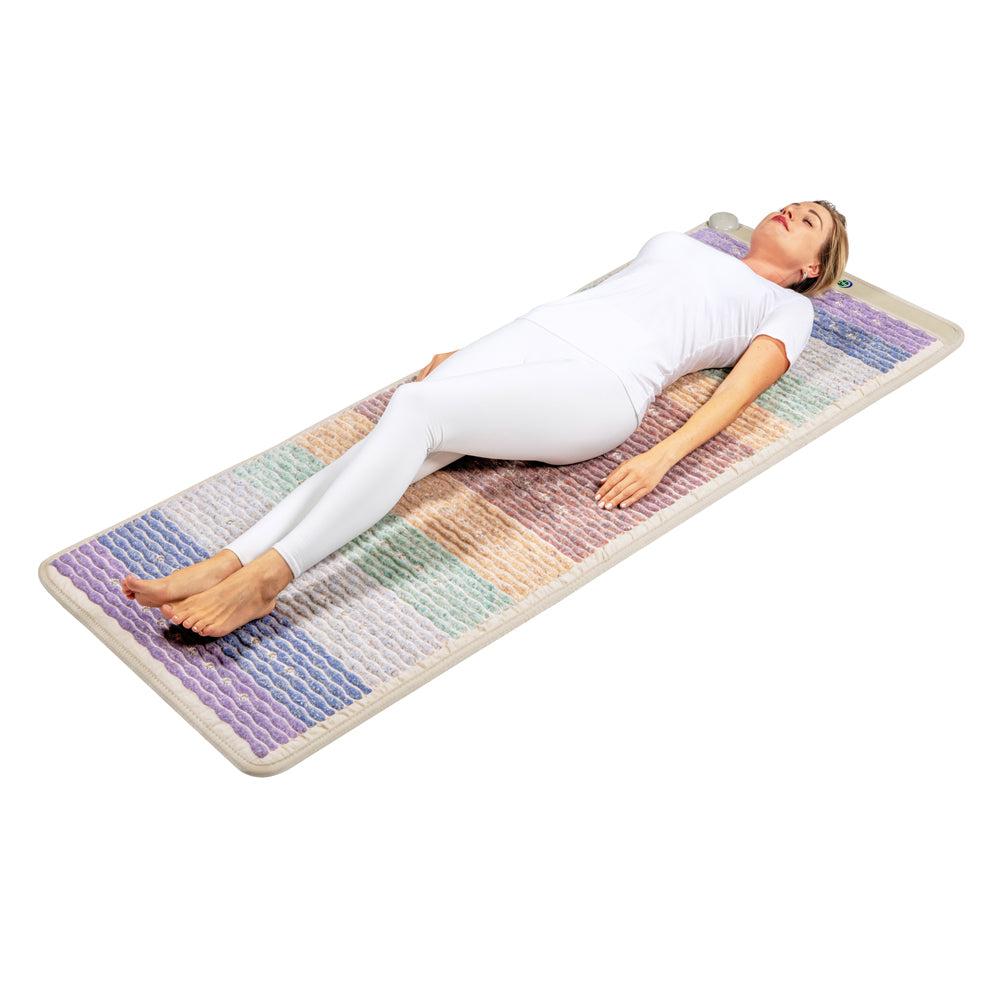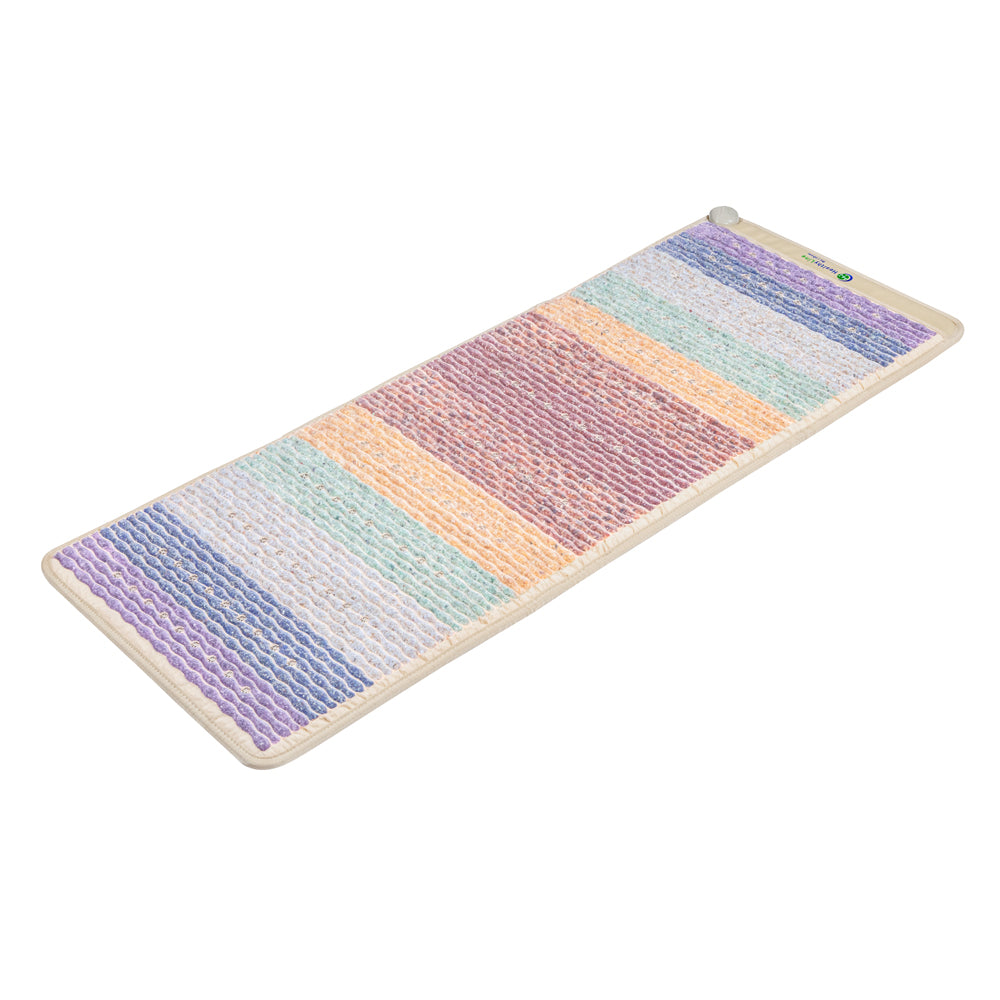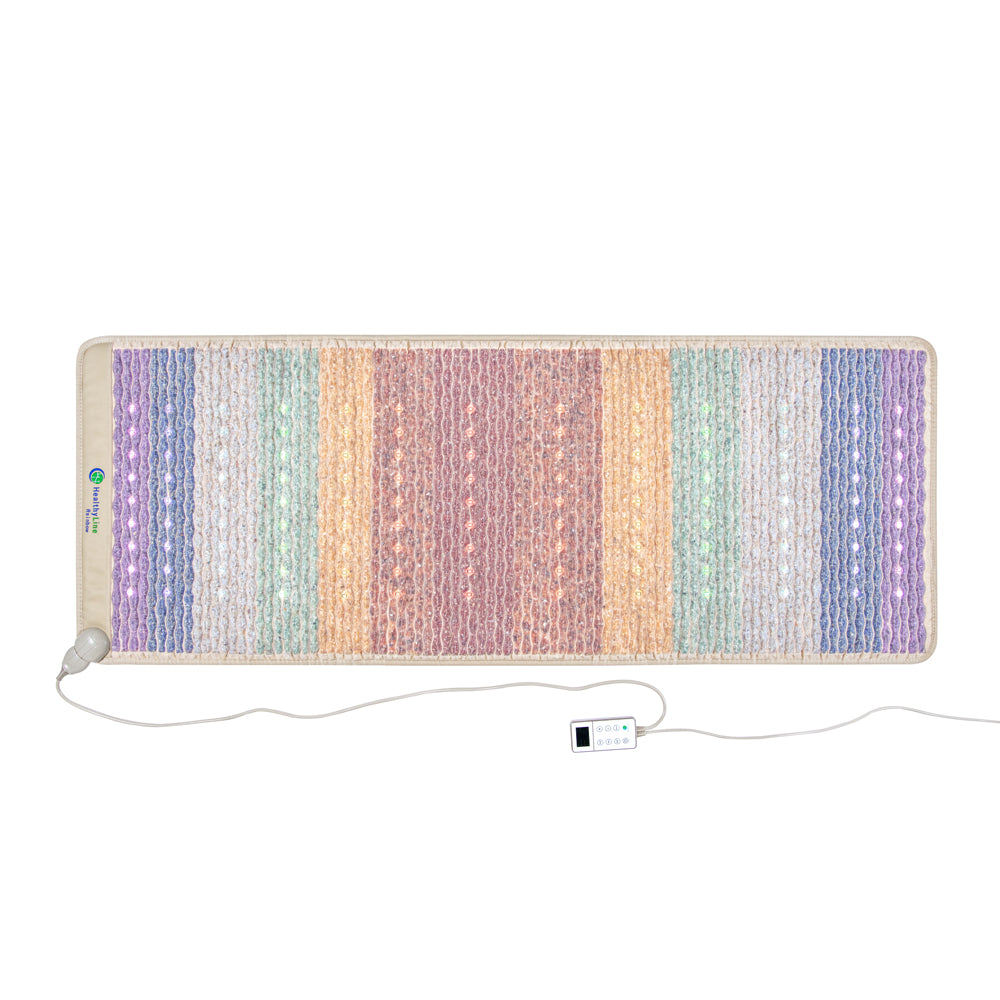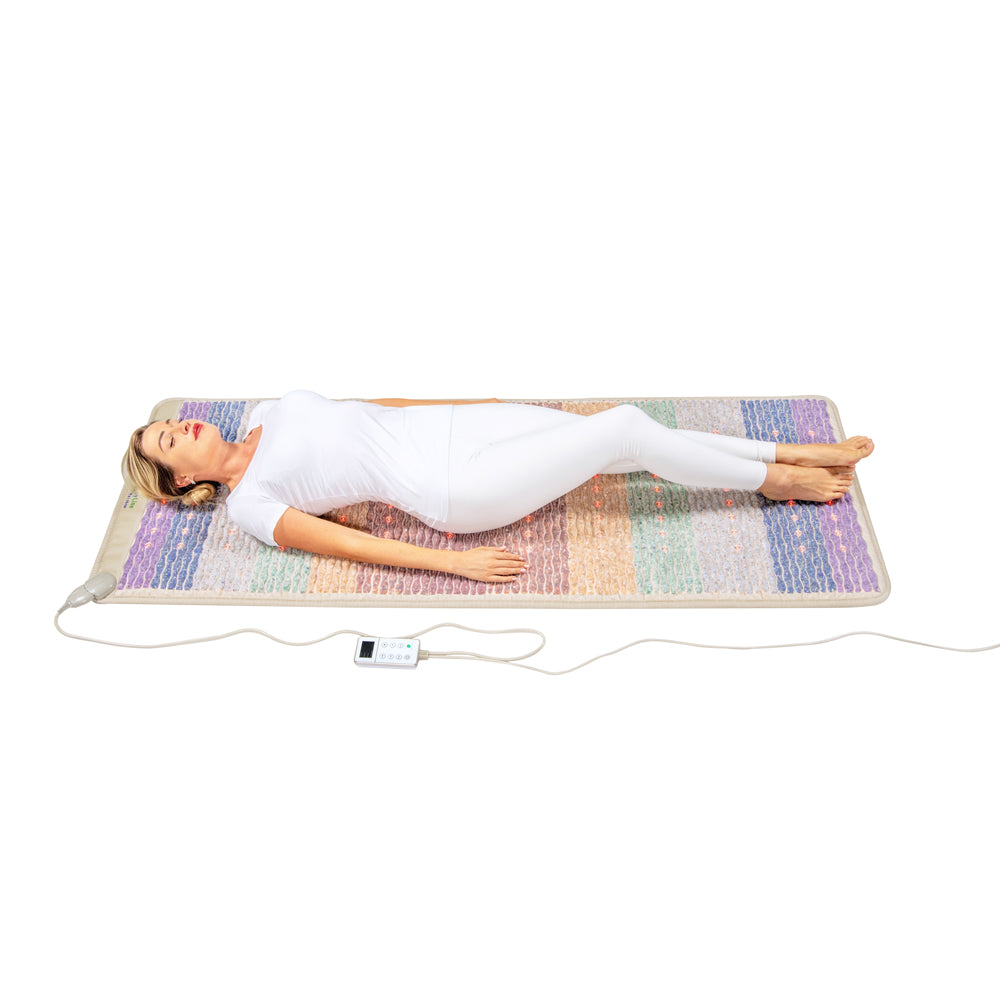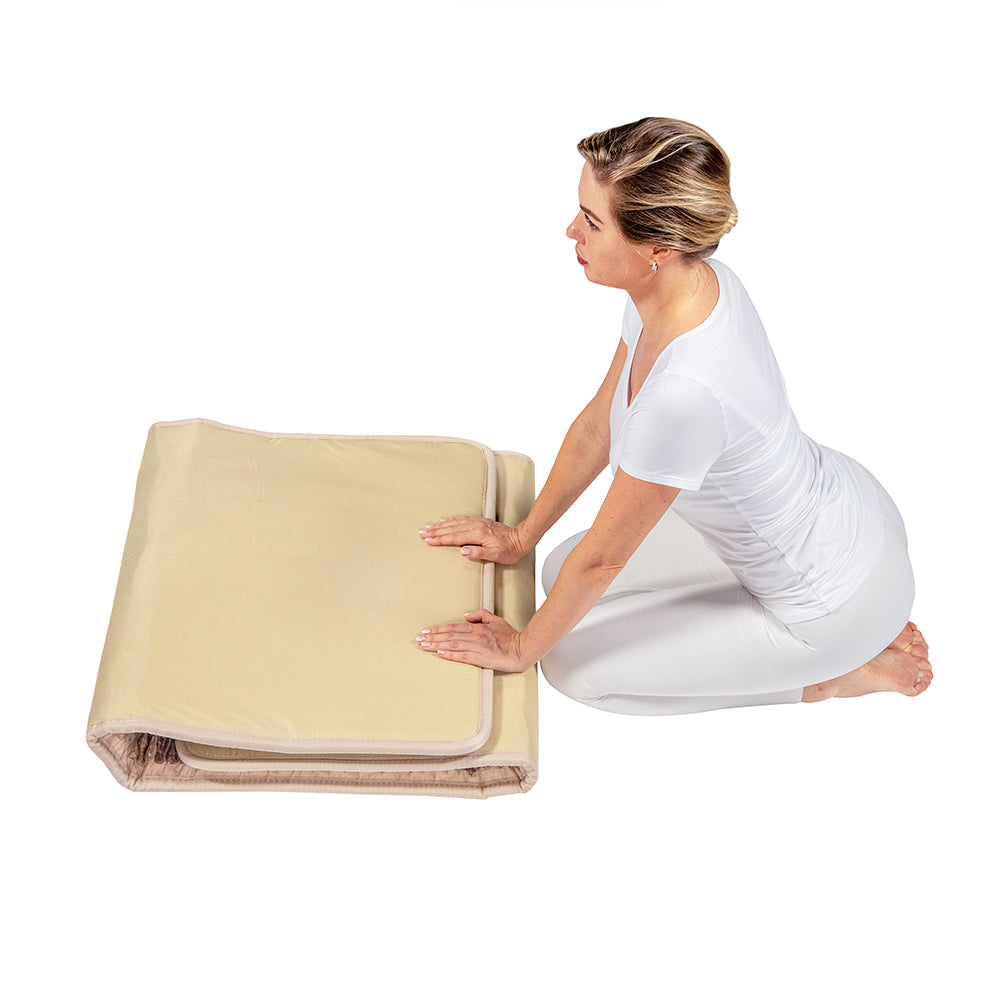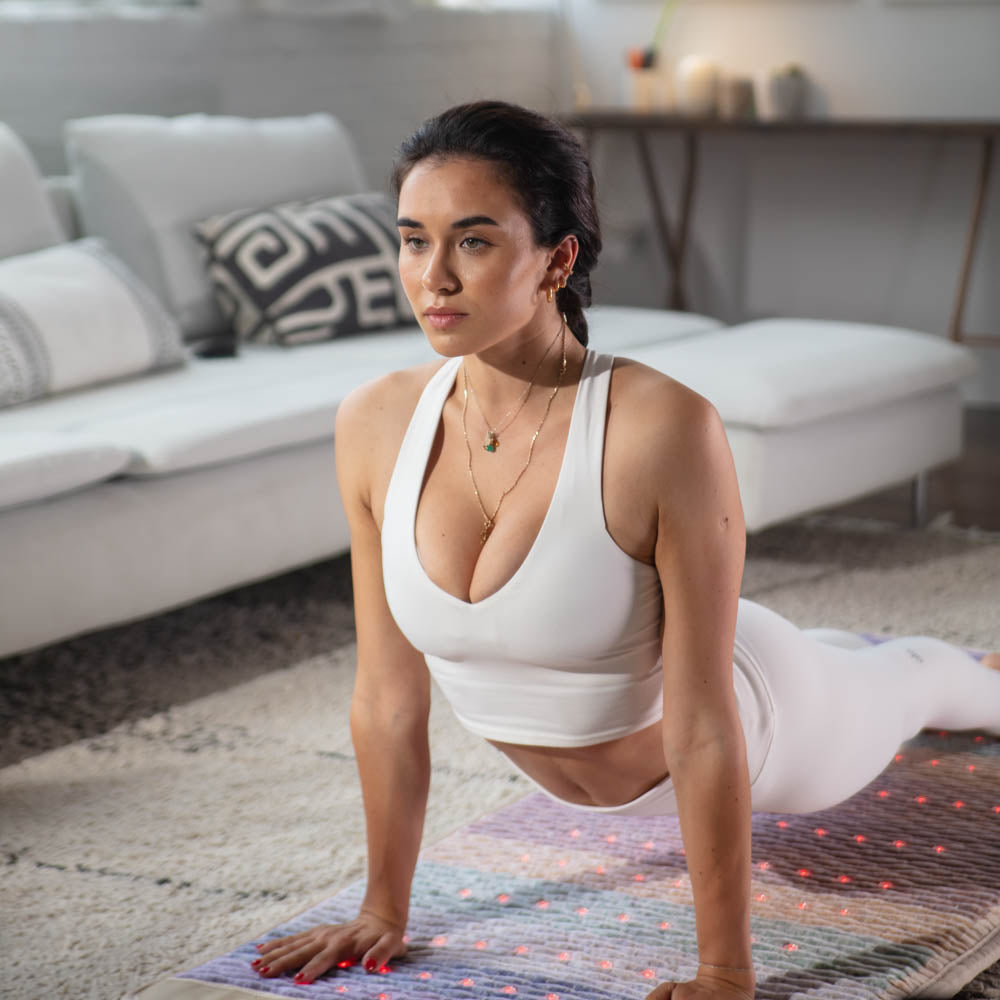 Rainbow Chakra Mat™ Large 7428 Firm - Photon PEMF Inframat Pro® Third Edition | HealthyLine
---
Rainbow Chakra Mat™ Large 7428 Firm - Photon PEMF Inframat Pro® Third Edition | HealthyLine
The largest Rainbow Chakra mat is the world's greatest chakra cleansing and balancing support device – Perfect for any and everyone looking to channel an inner awakening.
The Rainbow Chakra Mat is uniquely designed unlike any other model to enrich and enhance spiritual energy through the use of natural therapies and facilitates essential processes needed to achieve spiritual enlightenment. The surface of the mat consists of pounds of 7 different natural gemstones. These gemstones become a heated surface to lie on that works to release tension all throughout your body. This maximizes your comfort and focus. Complete relaxation is vital to establishing a connection with your spiritual energy. Additionally, the heat of the Rainbow Chakra Mat will assist with detoxification and cleansing of the body through excessive sweating.
The Rainbow Chakra Mat 7428 Inframat Pro® would guarantee excellent chakra alignment for individuals of all sizes. This model incorporates far-infrared, negative ion, photon therapies, and PEMF, and can be used on a bed, massage table, or floor. The pulsed electromagnetic field system will release a frequency that removes any electrical interference clouding your chakras and disrupting your physical well-being. Keeping your body pure will expand your self-awareness. Finally, the therapies of the Rainbow Chakra Mat all come from nature, and as a result, will assist you in connecting with it. The heat releases far infrared rays, which is the same energy found in sunlight. The PEMF system emits the same magnetic frequency as the Earth. This 1-30 Hz frequency is compatible with the human body's natural biorhythm. When you focus and relax with the Rainbow Chakra Mat, you empower your mental fortitude and expand your consciousness.  Its dimensions are 74"x 28", the same as their professional models. That means that it fits standard massage tables. Many massage therapists, Reiki masters, and other healthcare professionals implement the Rainbow Chakra mat into their routines to improve the effects their clients receive from their sessions. Whether you want the Rainbow Chakra Mat for personal or professional use, physical, mental, and spiritual rapture awaits you.
The Functionality of Your Mat:
Each HealthyLine mat contains up to 21 layers that regulate the complex wellness-enhancing experience. These layers do things such as generate penetrating heat, regulate temperatures, provide PEMF, and make your mat more durable. The next step in the process is embedding the mats with pounds of pure natural gemstones. When heated, these gemstones release far infrared rays and negative ions that penetrate deep into your body's core. These processes assist in normalizing your body's functionality. This also guides your body into a state that is more receptive to other forms of therapy. This is where the inclusion of PEMF makes an incredible impact. All the natural elements of the Rainbow Chakra series balance and cleanse your spiritual energy to support personal growth.
How it is made:
Your mat is made under careful 24/7 supervision in factories of their own design. They purchase gemstones in extremely high quantities, and as a result, they can provide your mat at a fraction of its real value. They take your concerns very seriously, and as such they will not offer you anything that doesn't exceed their level of standards and testing.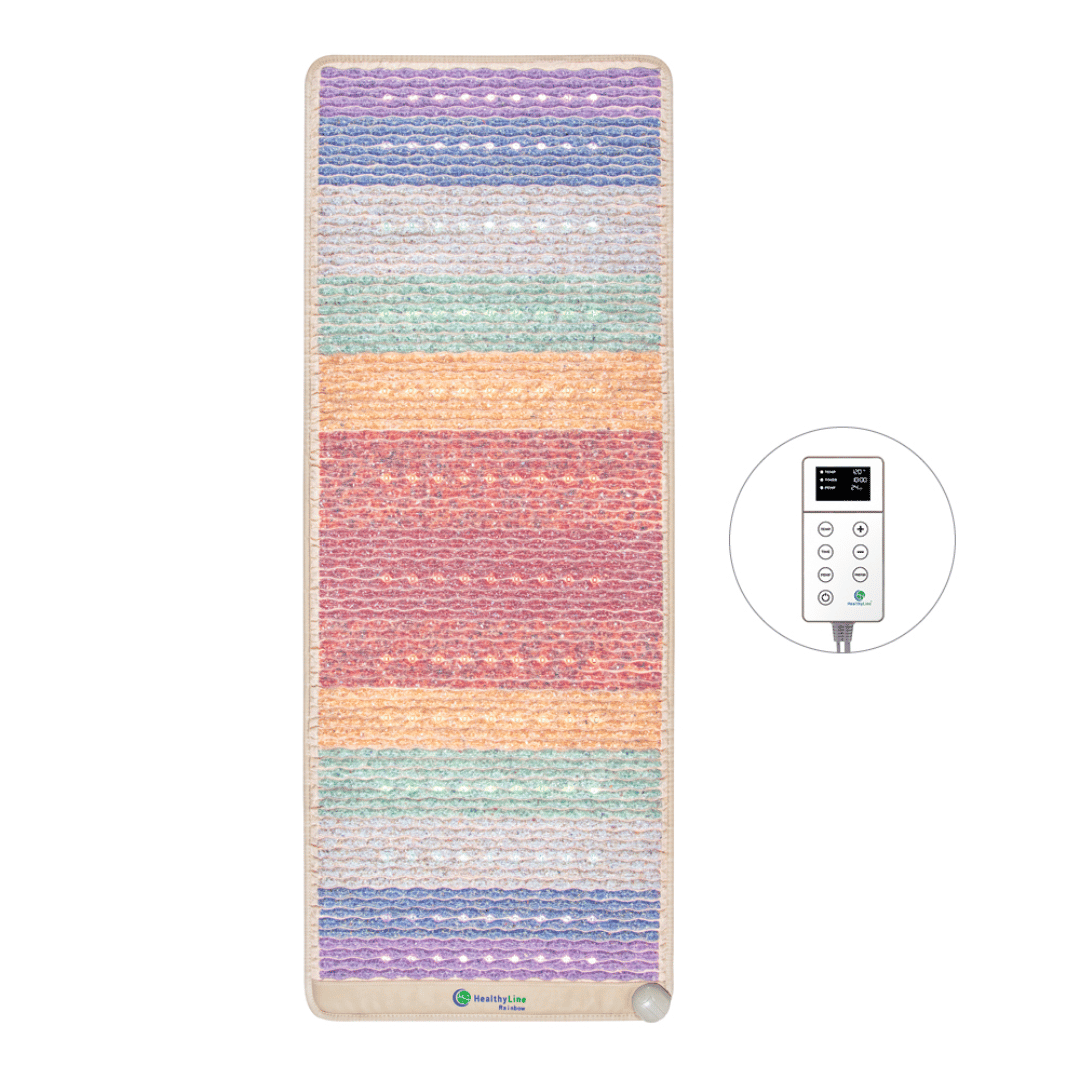 This product has no reviews yet.