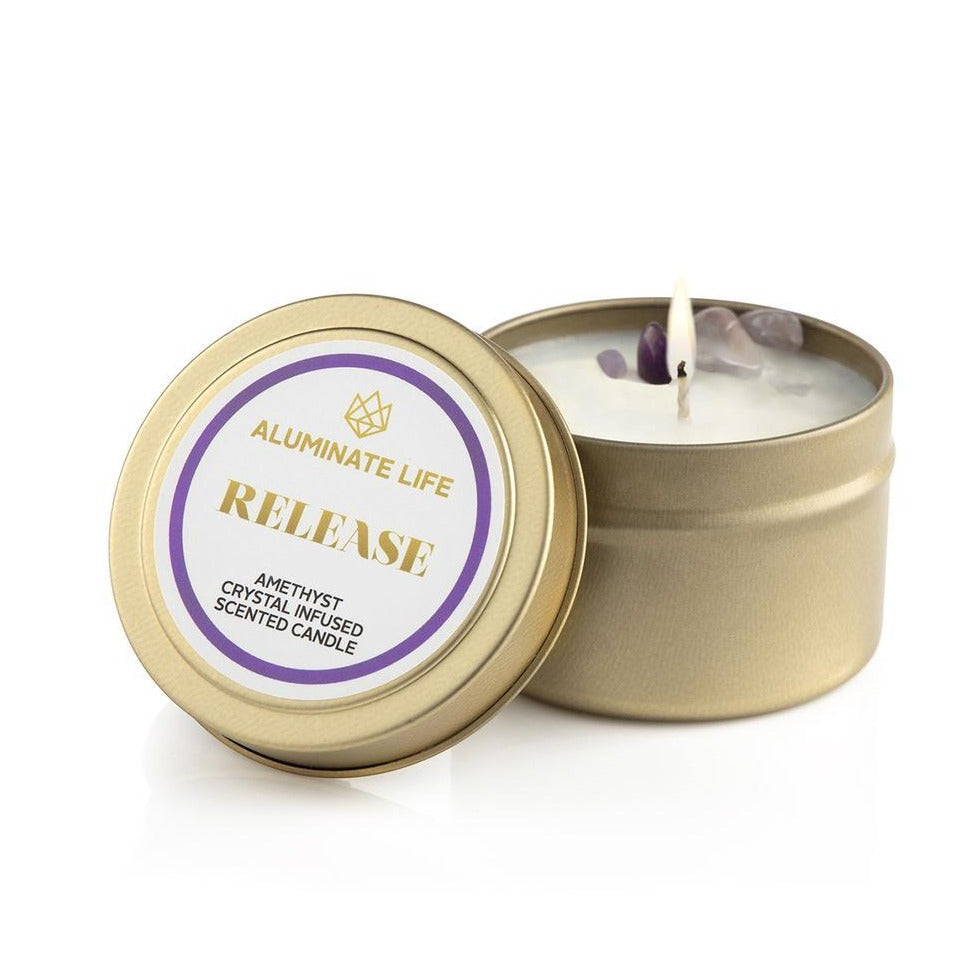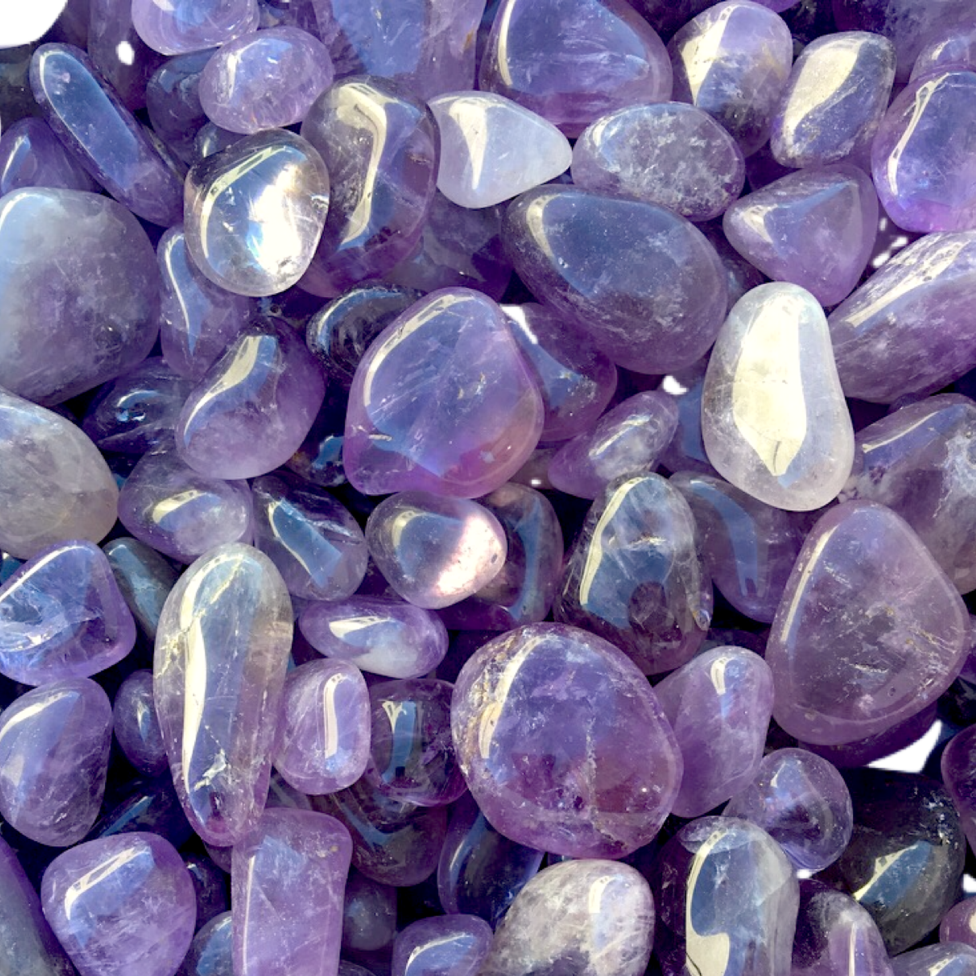 Release Candle Tin | Aluminate Life
---
Release Candle Tin | Aluminate Life - 4 oz
Aluminate Life's release candle tin relieves tension, eases discomfort and minimizes feelings of aches and pains with the supportive blend of lavender, bergamot and ginger.
Smaller size, same good vibrations. Perfect for travel, every 4 oz hand poured candle tin is made with the finest natural coconut wax in small thoughtful batches, and includes healing crystals. Our 100% cotton wicks provide a clean, nontoxic burn, providing a luminous glow that lasts up to 18 hours.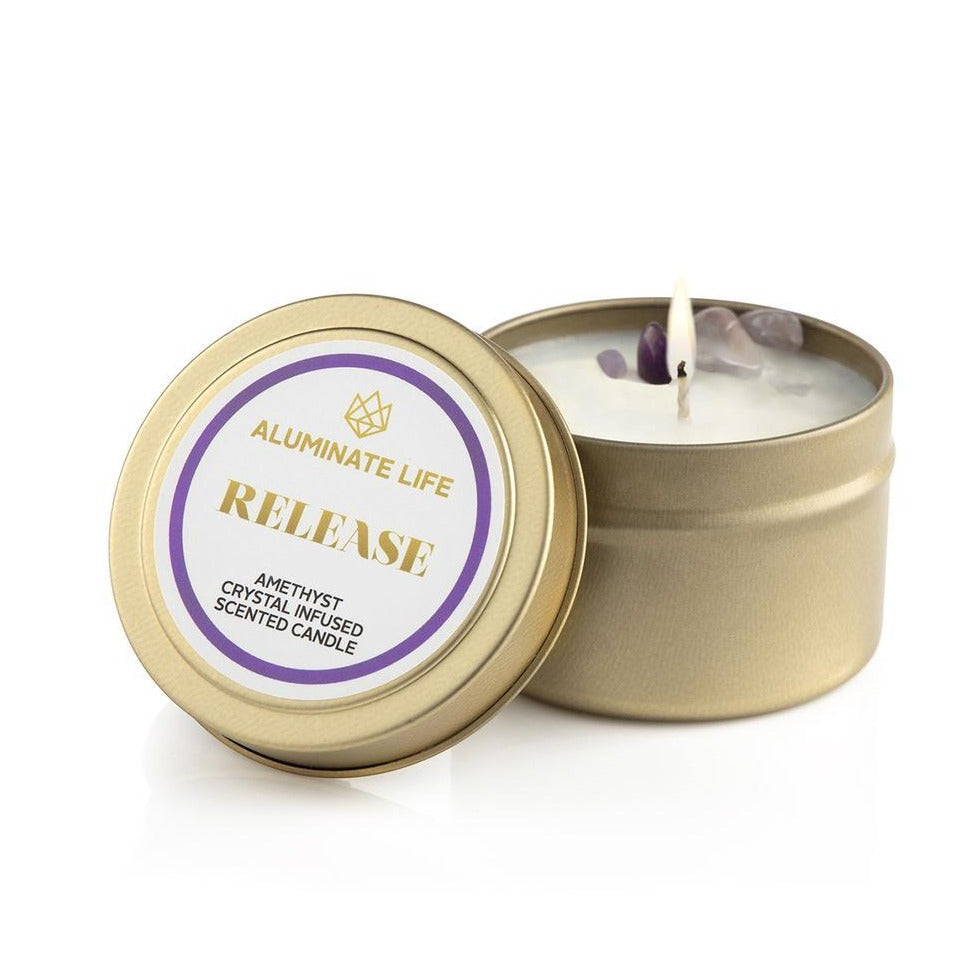 This product has no reviews yet.