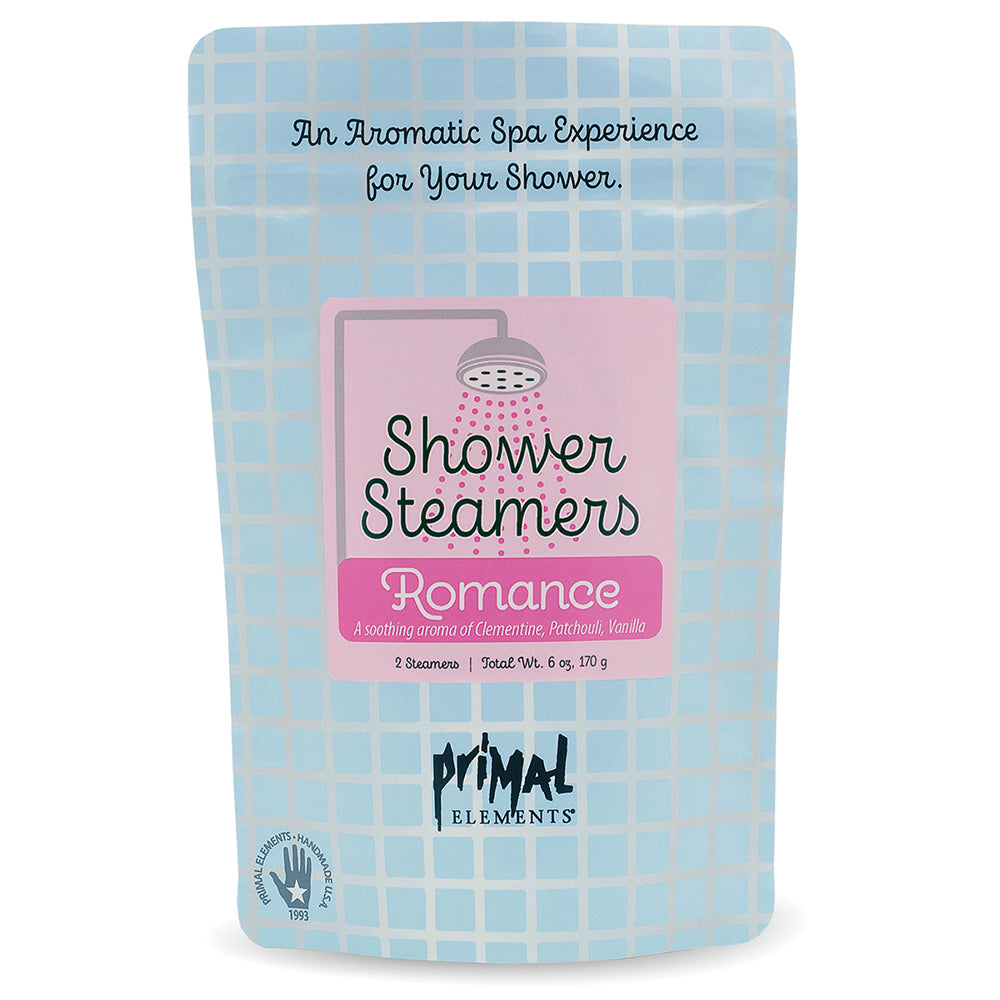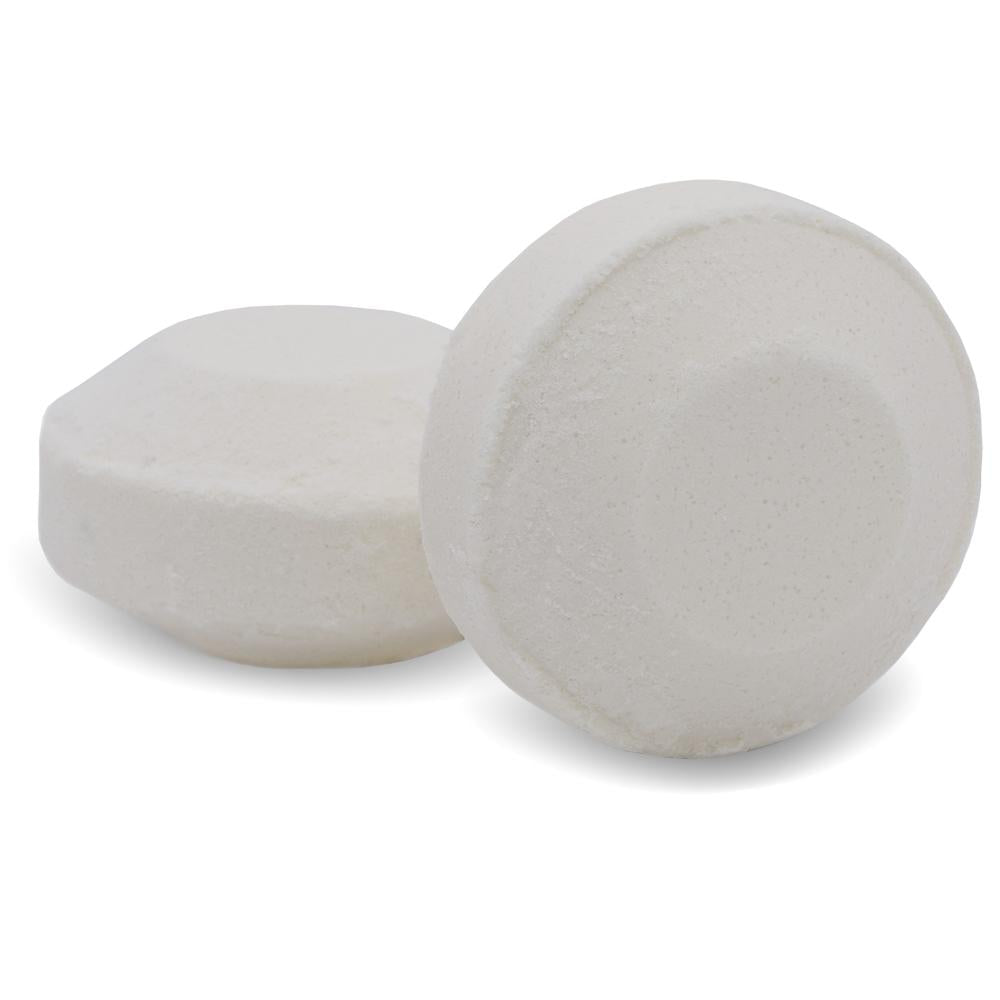 Romance Shower Steamer | Primal Elements
---
Romance Shower Steamer | Primal Elements - 6 oz/170 g
Clementine, Patchouli, Vanilla.
Made with all natural ingredients and pure essential oils; their Shower Steamers release aromas to enhance your mood and promote wellbeing.
Simply place the Shower Steamer on the floor of the shower away from the strong stream from the shower head, in the soap dish, or anywhere the tablet can receive a gentle stream from the shower. After it gets wet, it will activate by the moisture and humidity in the shower, releasing the aromatic benefits.
Allow the Shower Steamer to dry in between showers and let the Shower Steamer to get wet in the next shower to reactivate again.
Each pouch contains 2 Shower Steamer tablet. For approximately 3-4 uses per tablet.
3 ounce each tablet (170g). Made in USA.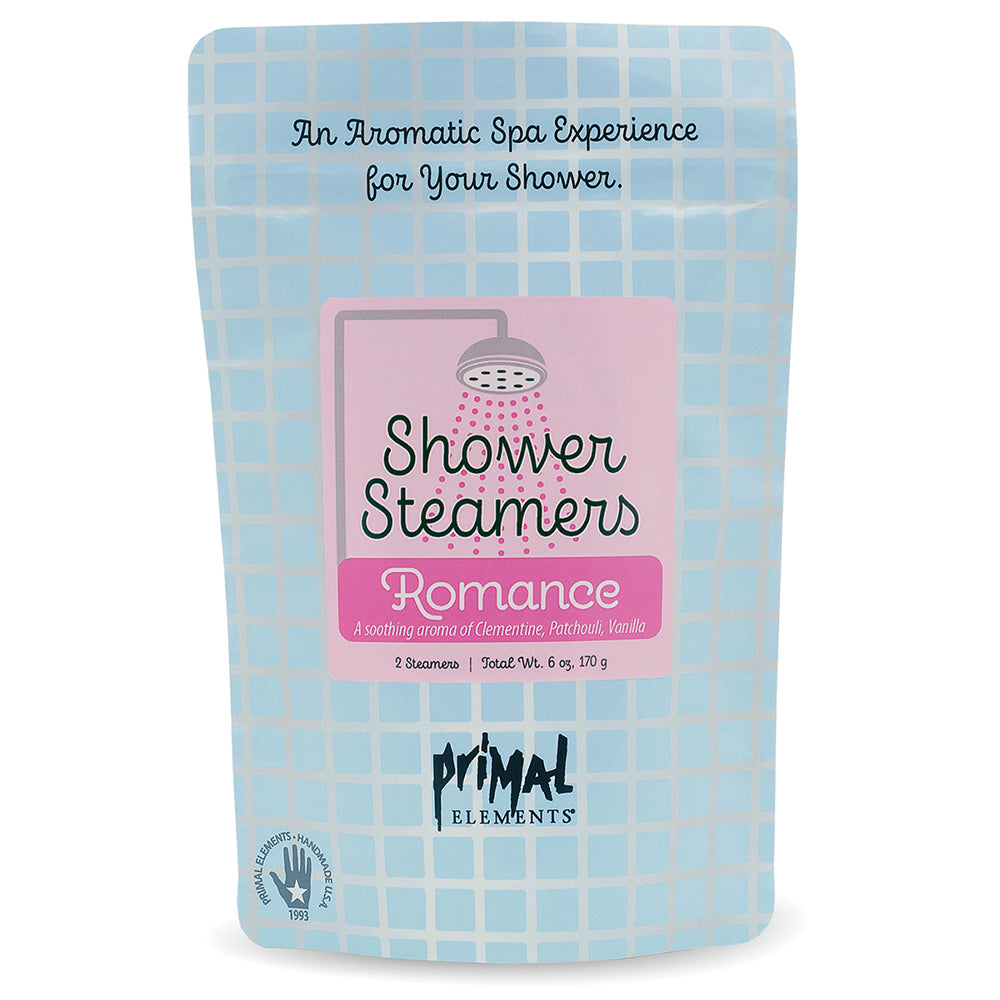 This product has no reviews yet.