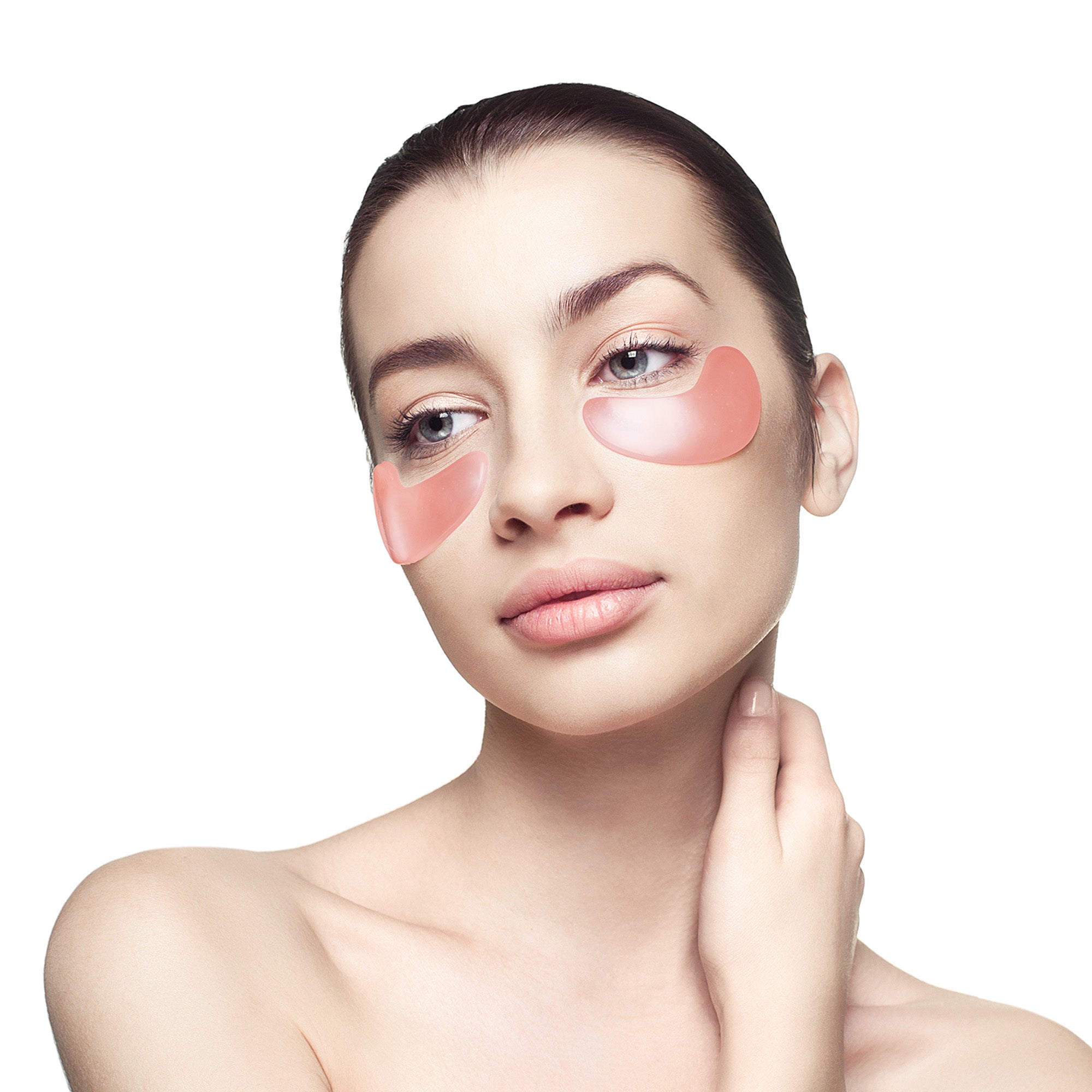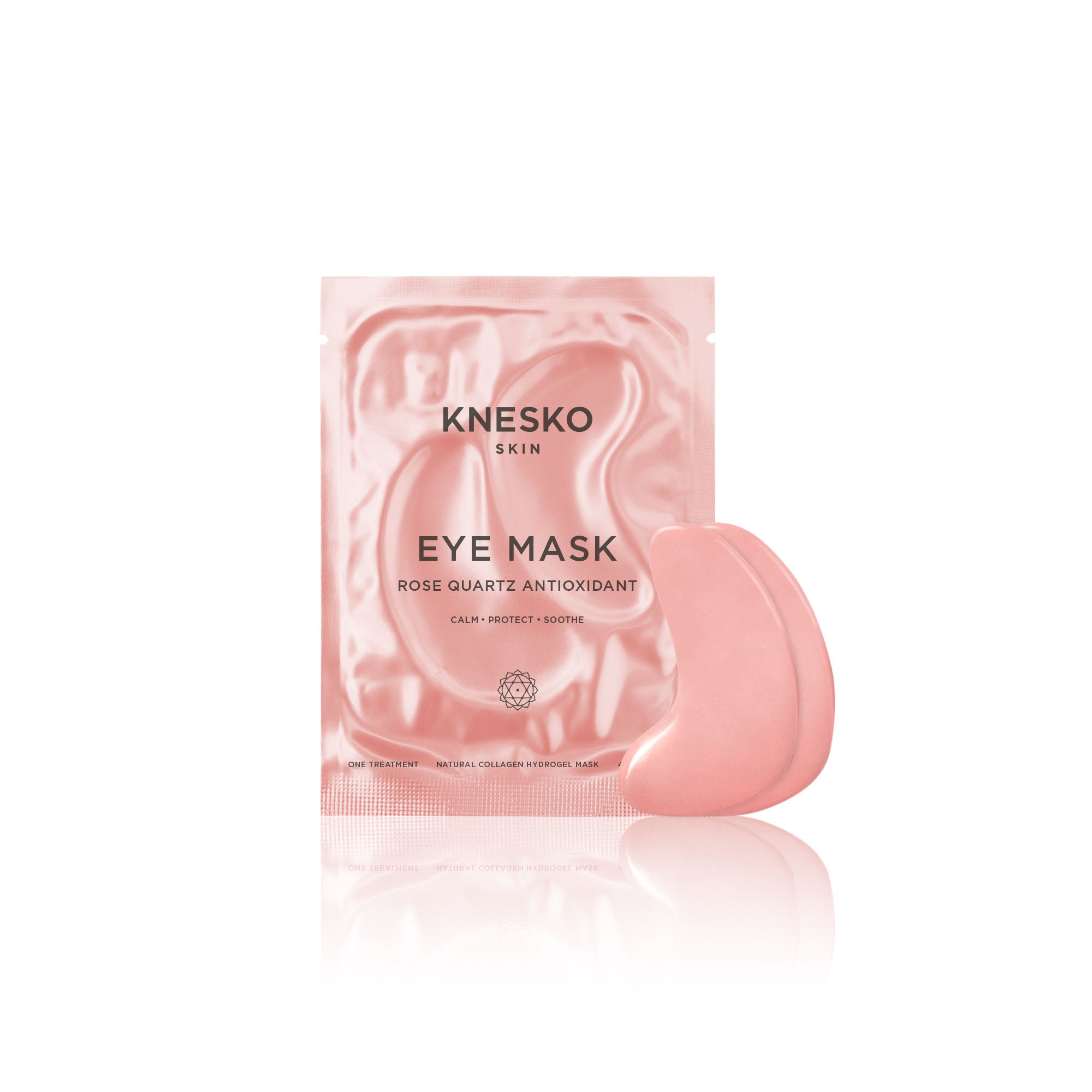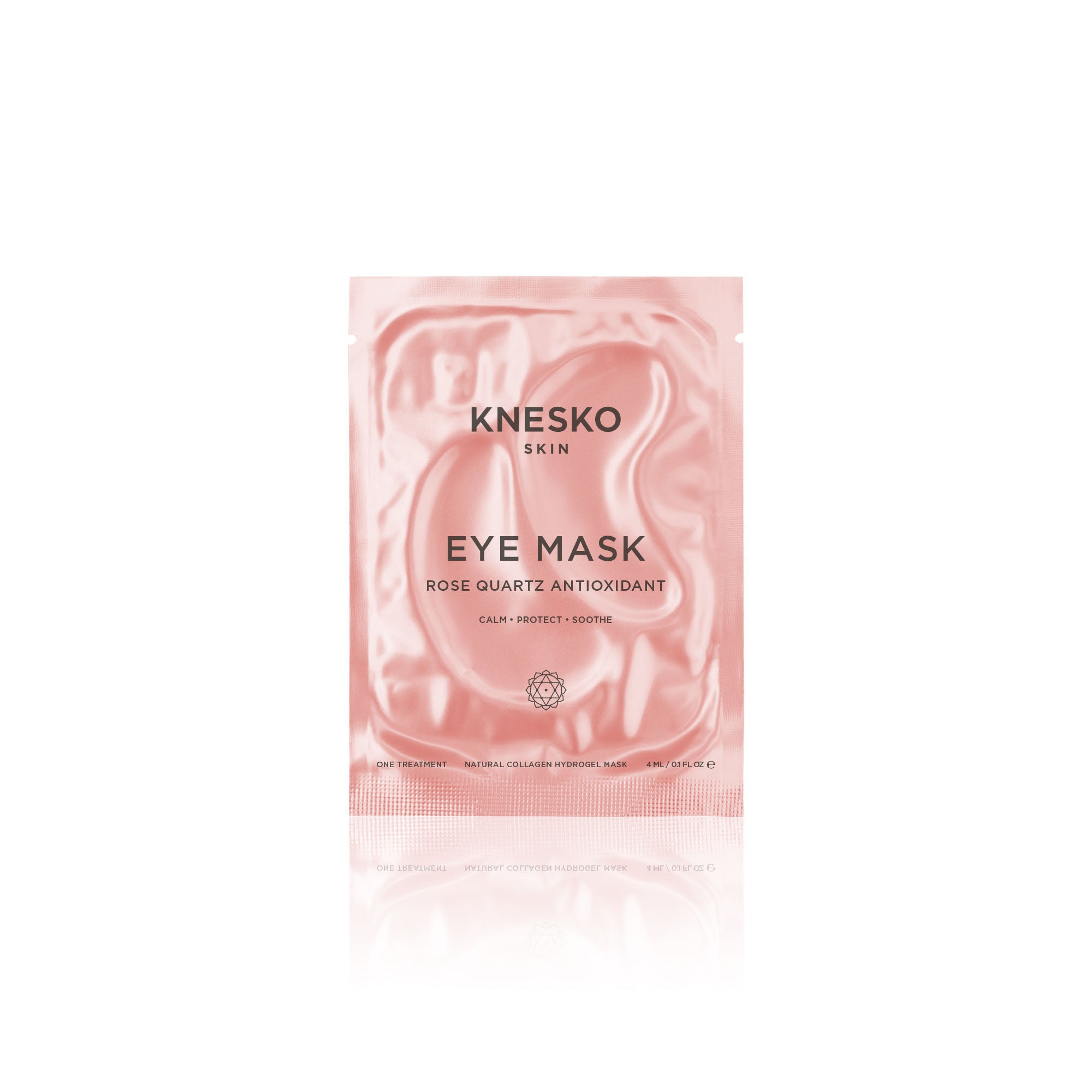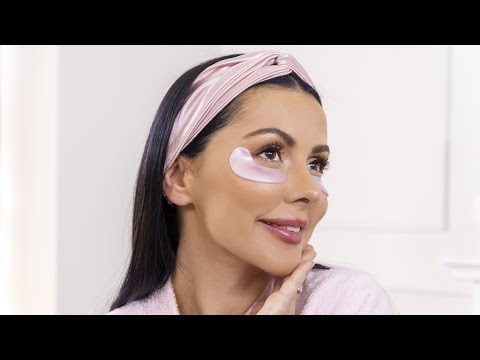 Rose Quartz Antioxidant Eye Mask - Single | Knesko
Rose Quartz Antioxidant Collagen Eye Masks are the ideal choice for skin in need of some extra love. Formulated with potent antioxidants, they work to immediately soothe and protect your under-eye area—all in a luxuriously calming at-home spa experience.
---
These Rose Quartz Eye Masks are packed with an active serum containing Knesko's proven Antioxidant Complex. Ingredients like Grape Seed and Licorice Root Extracts fight free radicals to reverse damage and brighten your skin. Soothing Rose Quartz boosts elasticity and brings back those youthful-looking eyes. Just one treatment and you'll be glowing—inside and out.
Calming, protecting, soothing, brightening, hydrating, healing, nourishing.
Store in the fridge for an extra cooling and depuffing benefit.
Aqua, Glycerin, Collagen (Marine/Fish), Sodium Alginate, Sodium PCA, Hyaluronic Acid, Ascorbic Acid (Vit C), Tocopheryl Acetate (Vit E), Camellia Sinensis Leaf Extract (White Tea), Glycyrrhiza Glabra Root Extract (Licorice), Vitis Vinifera Seed Extract (Grape Seed), Quartz (Rose), Rosa Damascena Flower Oil, Mentha Piperita Leaf Extract, 1,2-Hexanediol, Hydroxyacetophenone.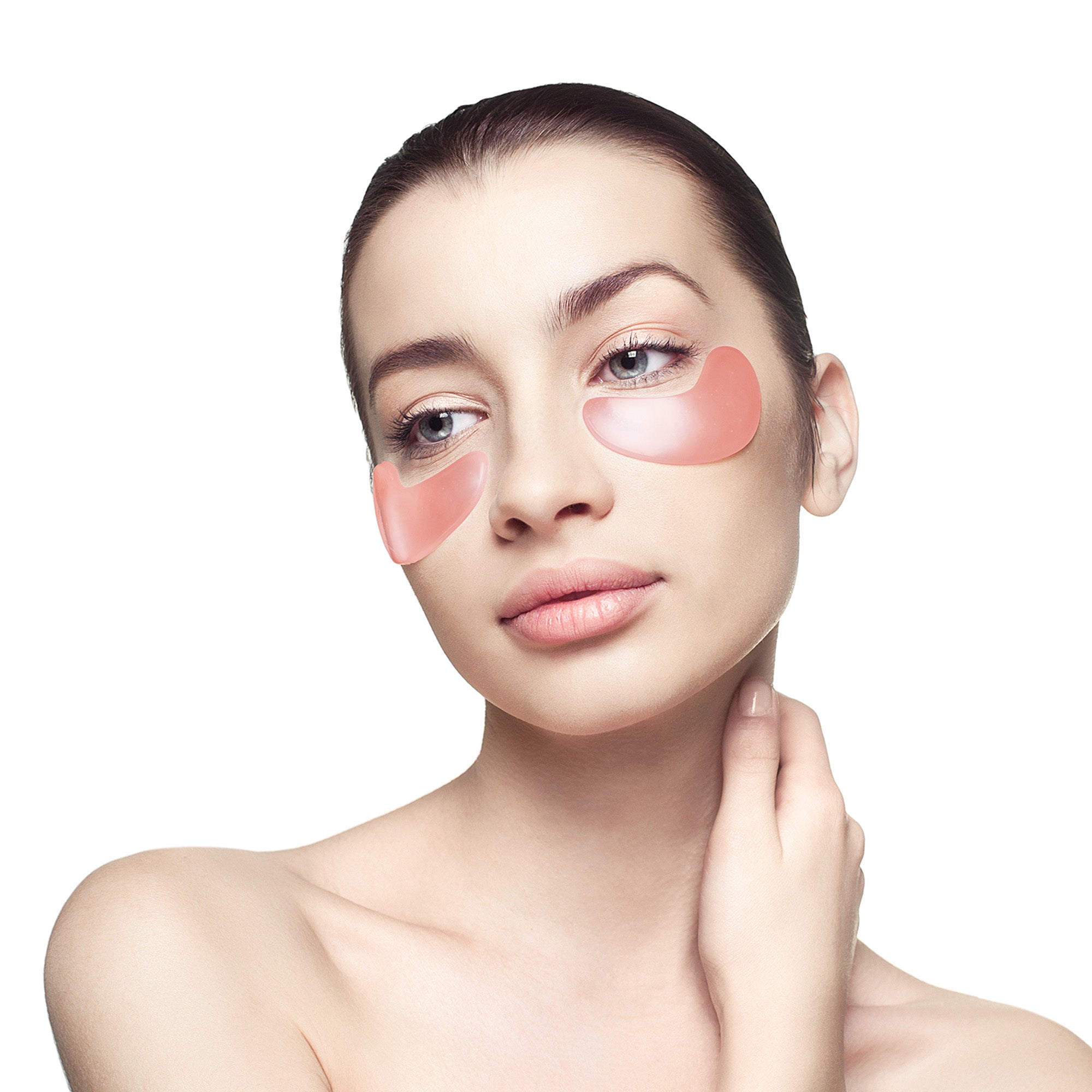 This product has no reviews yet.