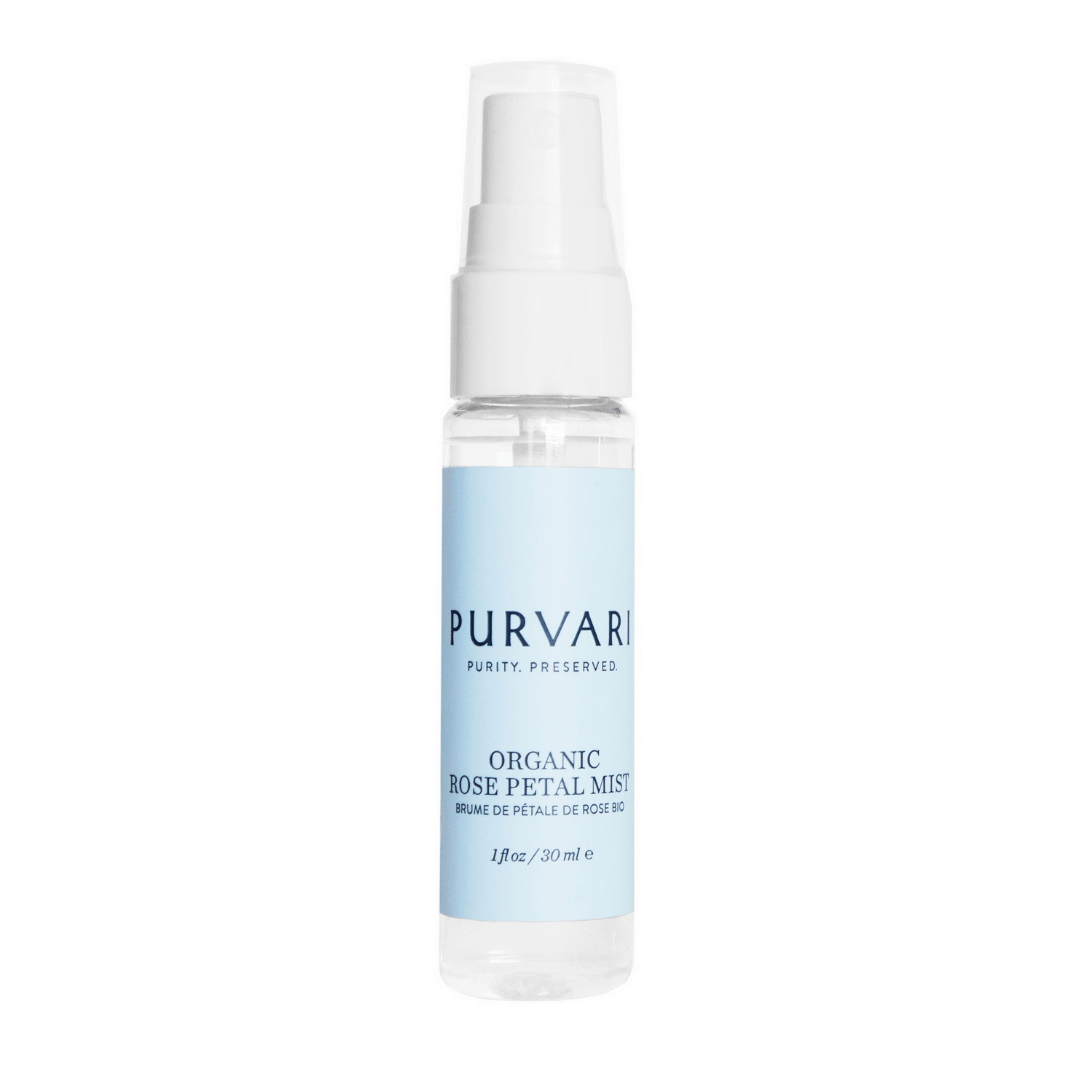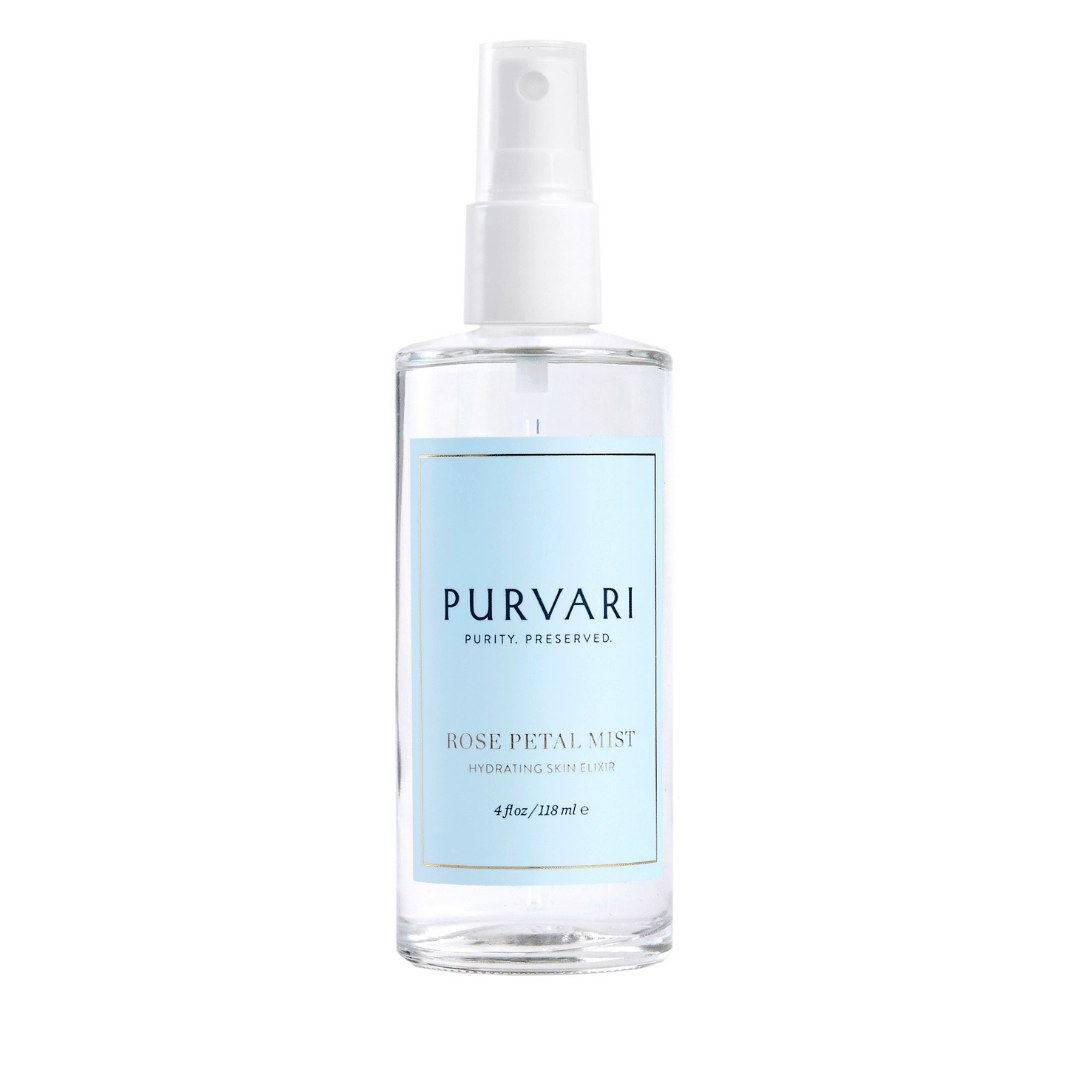 Rose Petal Mist | Purvari
---
Rose Petal Mist | Purvari - 1 oz./4 oz.
HYDRATING SKIN ELIXIR
Purvari's Mini Rose Petal Mist is like the 4oz. bottle, just smaller. Making it easy to quench and balance your skin with a pure and proven remedy used since ancient times to restore skin health. On the go, it controls oil and reduces the appearance of redness, this refreshing face mist spray visibly brightens and softens dark spots. The natural floral aroma uplifts the senses as your skin drinks in the balancing benefits.

INGREDIENT: Steam Distillate Organic Rosa Damascena (Rose)

USES
Their fun 1oz. bottle can go with you anywhere! It's the perfect travel companion to hydrate you throughout the day, spritz after the gym, use as a primer before makeup or mist after to set your makeup. It can even be used as a natural non-toxic deodorant.

HOW IT'S DIFFERENT
Their rose water is a pure solution of water and rose petals prepared through a time-intensive process of steam distillation or steeping. This slow distillation results in a product that is rich in the potent natural properties of the petal itself and does not destroy the nutrients. It takes over twenty-five roses to produce one 1oz. rose petal mist. Unlike many modern rose waters that contain a blend of a few drops of rose oil and water, Purvari's rose water is rich in natural water-soluble nutrients that help nurture your skin to keep its natural glow. Click here to learn more about buying a quality rosewater.

BENEFITS OF ROSE WATER FOR SKIN
Rich in antioxidants and polyphenols that fight aging and restore skin health
Natural source of vitamin C, geraniol, and quercetin, which all have soothing and anti-inflammatory properties
Balances oil and reduces redness
Tones and hydrates skin
Visibly brightens and softens the appearance of dark spots
Use as a primer and tone skin before makeup
Spray after applying your favorite lotion to lock in moisture
Enhance the glow and spray on your sheet mask
Hydrate throughout the day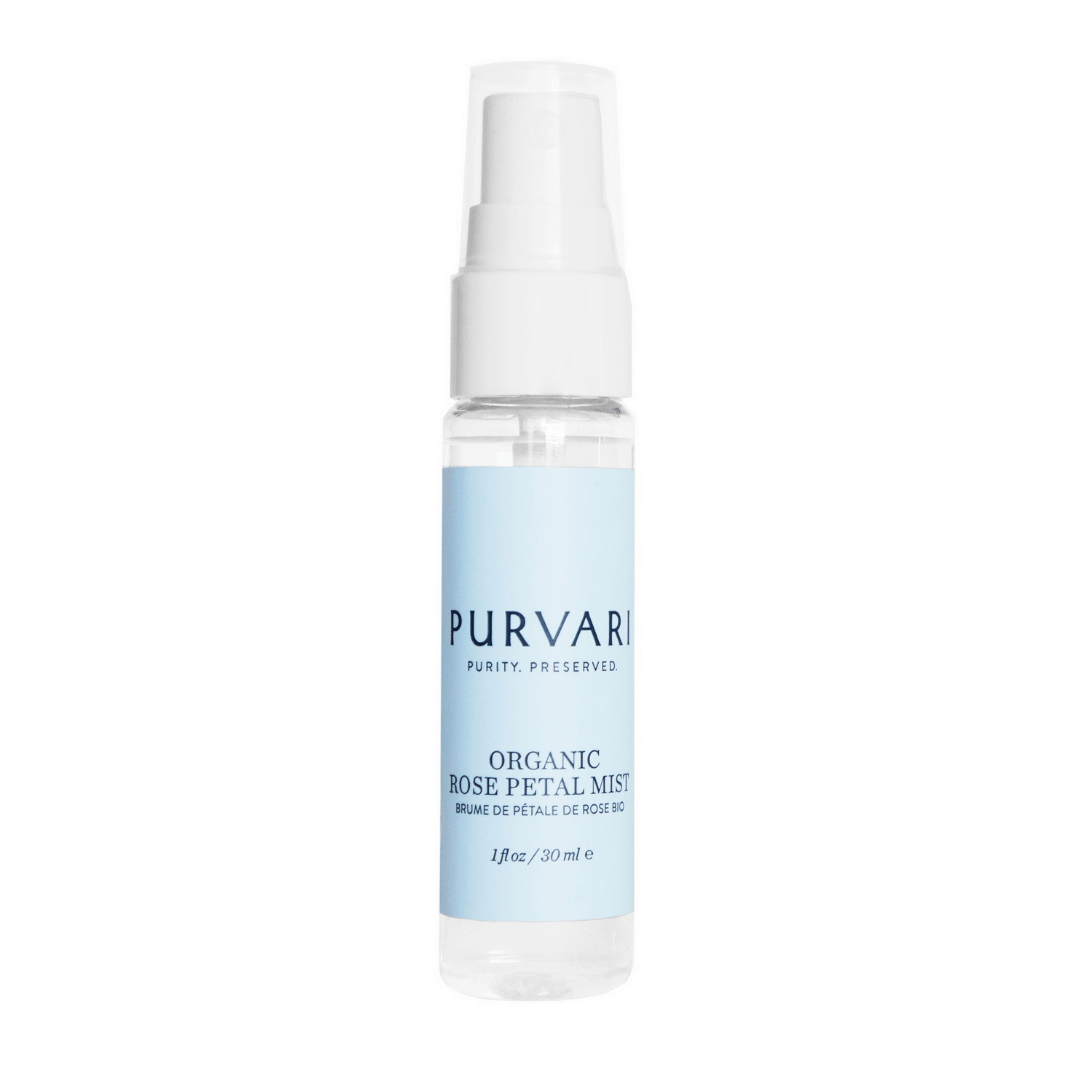 This product has no reviews yet.