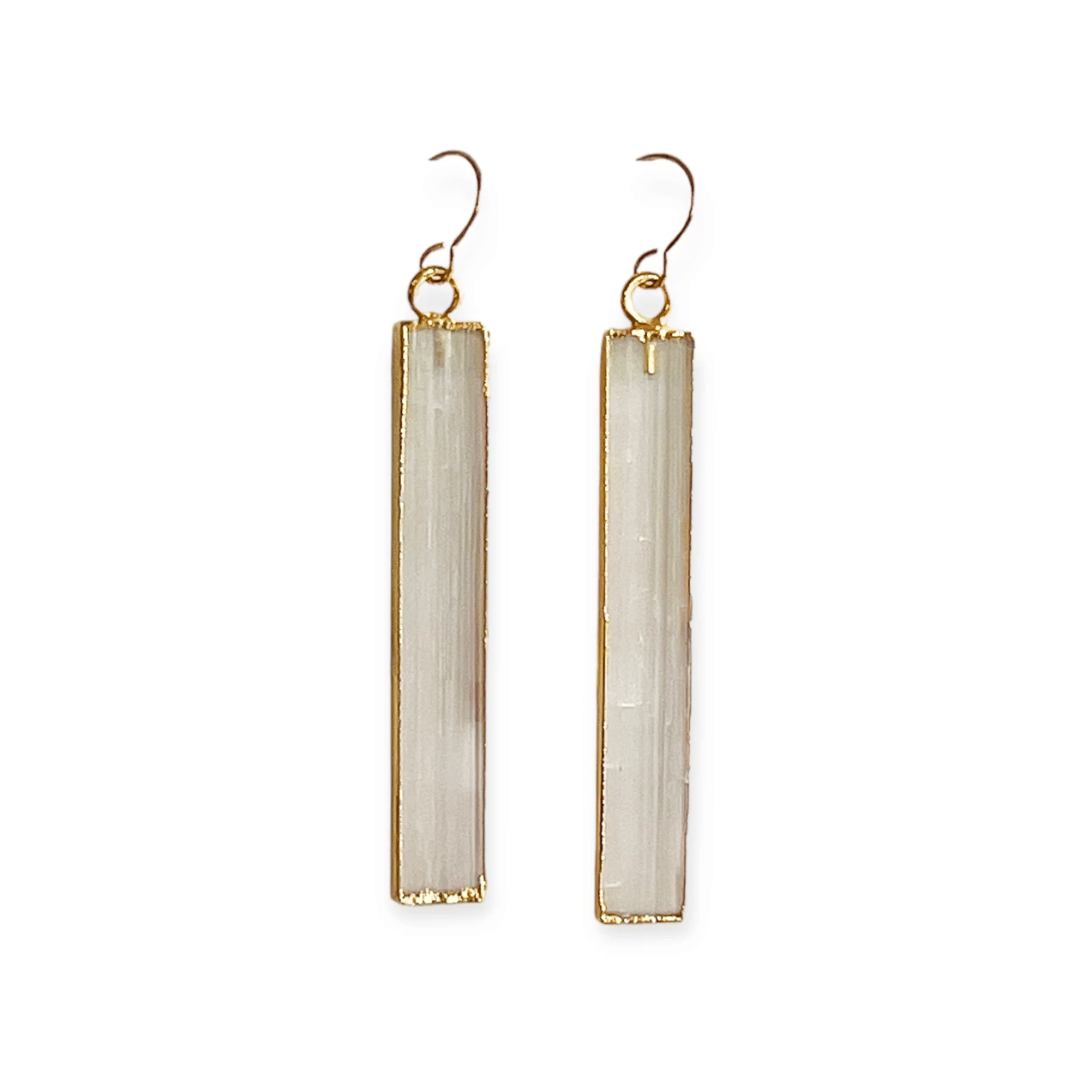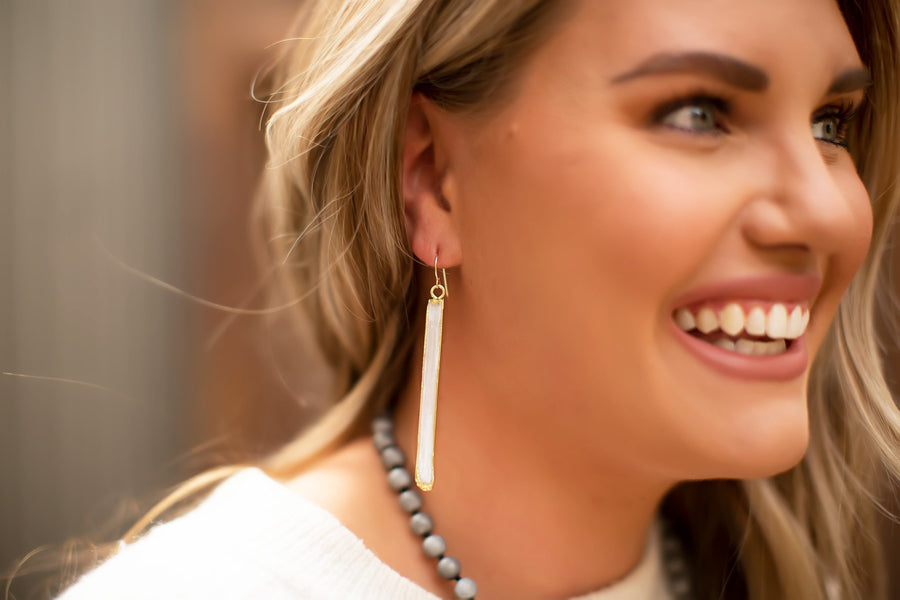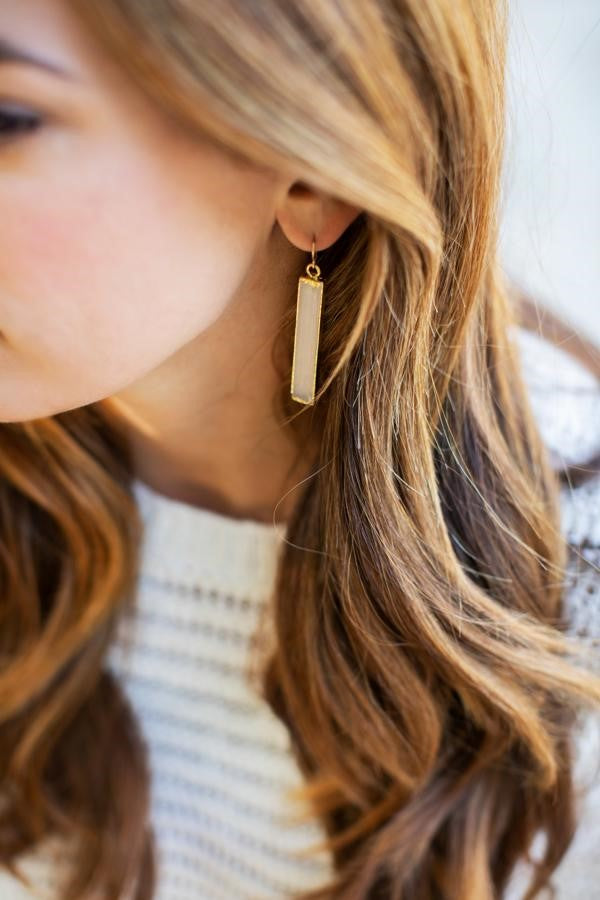 Selenite Earrings | Meghan Bo
---
Did you know that selenite is the only crystal with the ability to cleanse other crystals? These beautiful white crystals have many healing and mystical properties. Selenite is named after the Greek goddess of the moon, Selene.
The Selenite Earrings are stunning! Lightweight and edged in gold plating with a gold-fill ear wire for sensitive ears.

All of the Selenite stones are unique and different due to the natural state of this stone. All pairs are the same in length.

Approx Length of stones varies from 1 3/4" to 2 3/4".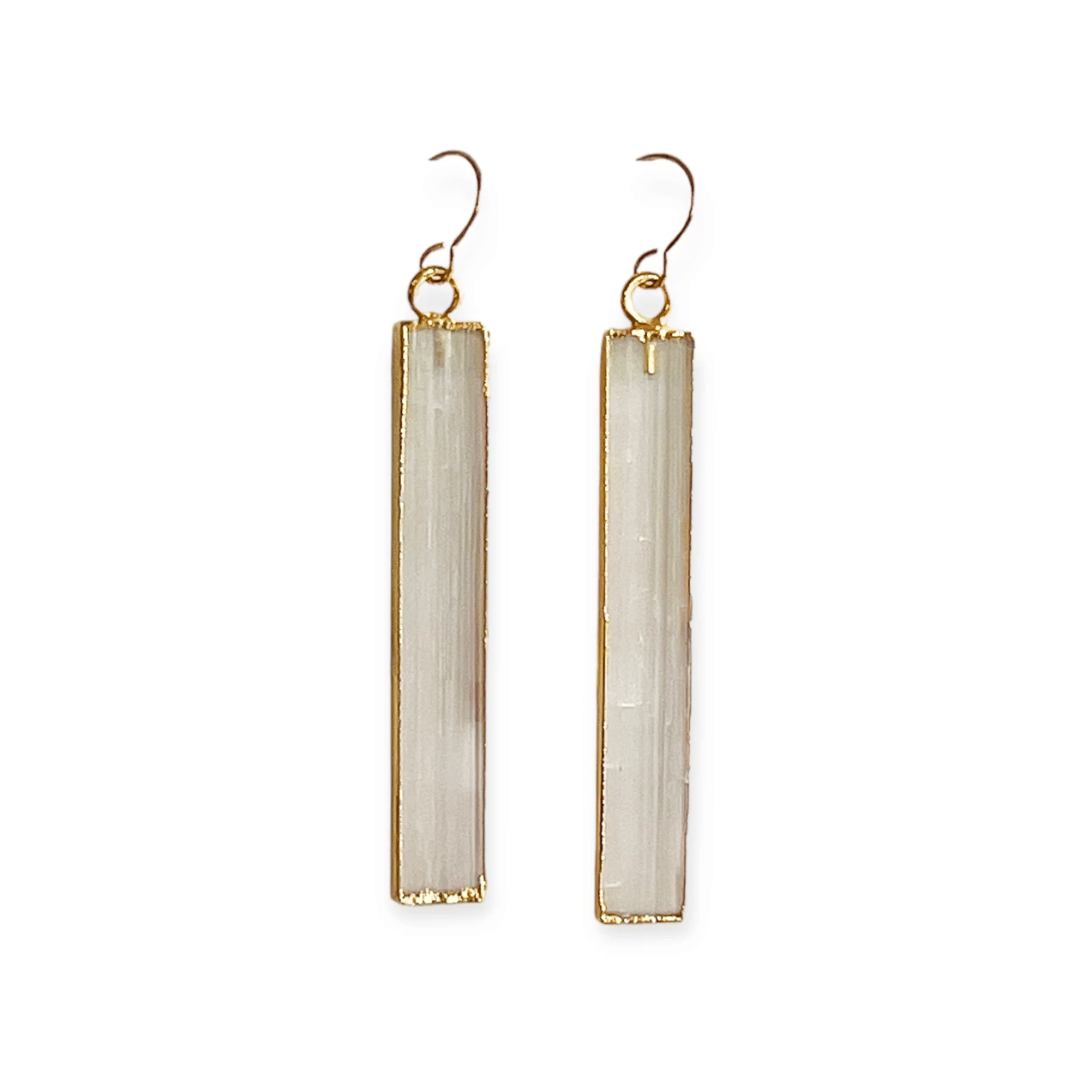 This product has no reviews yet.