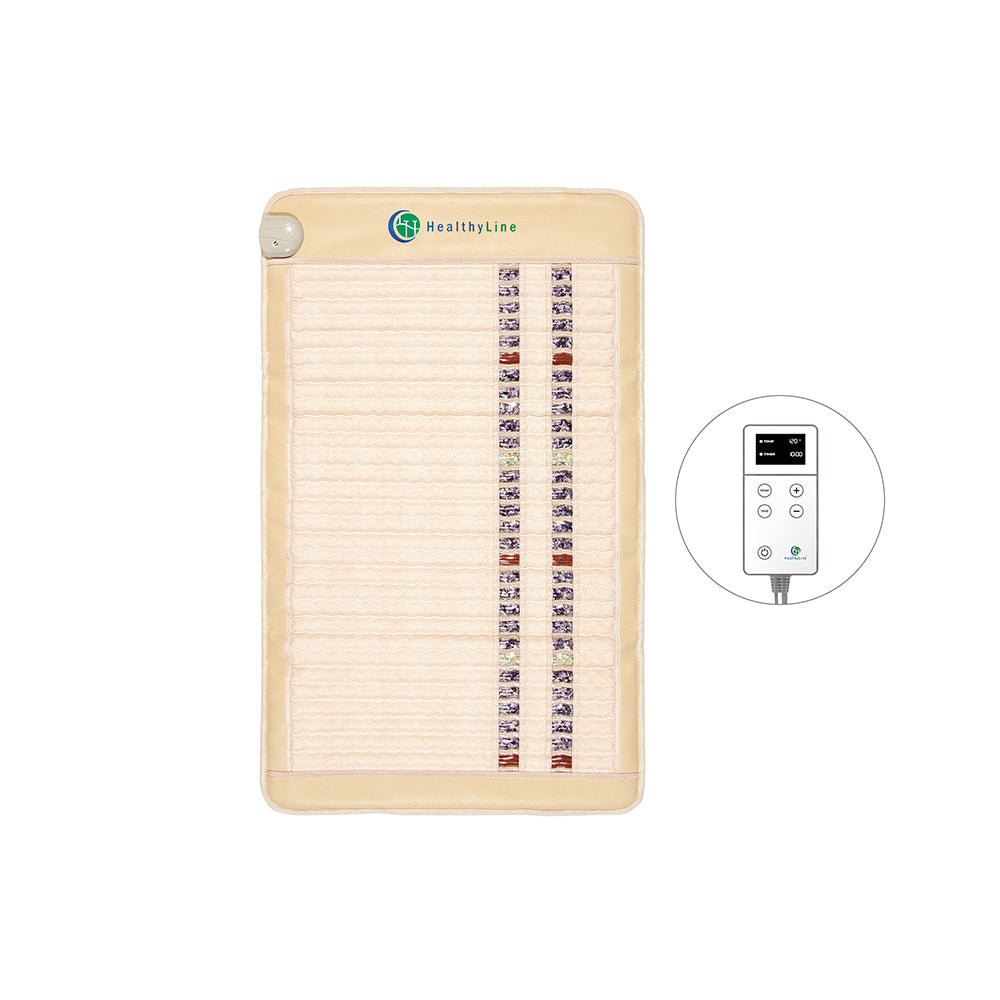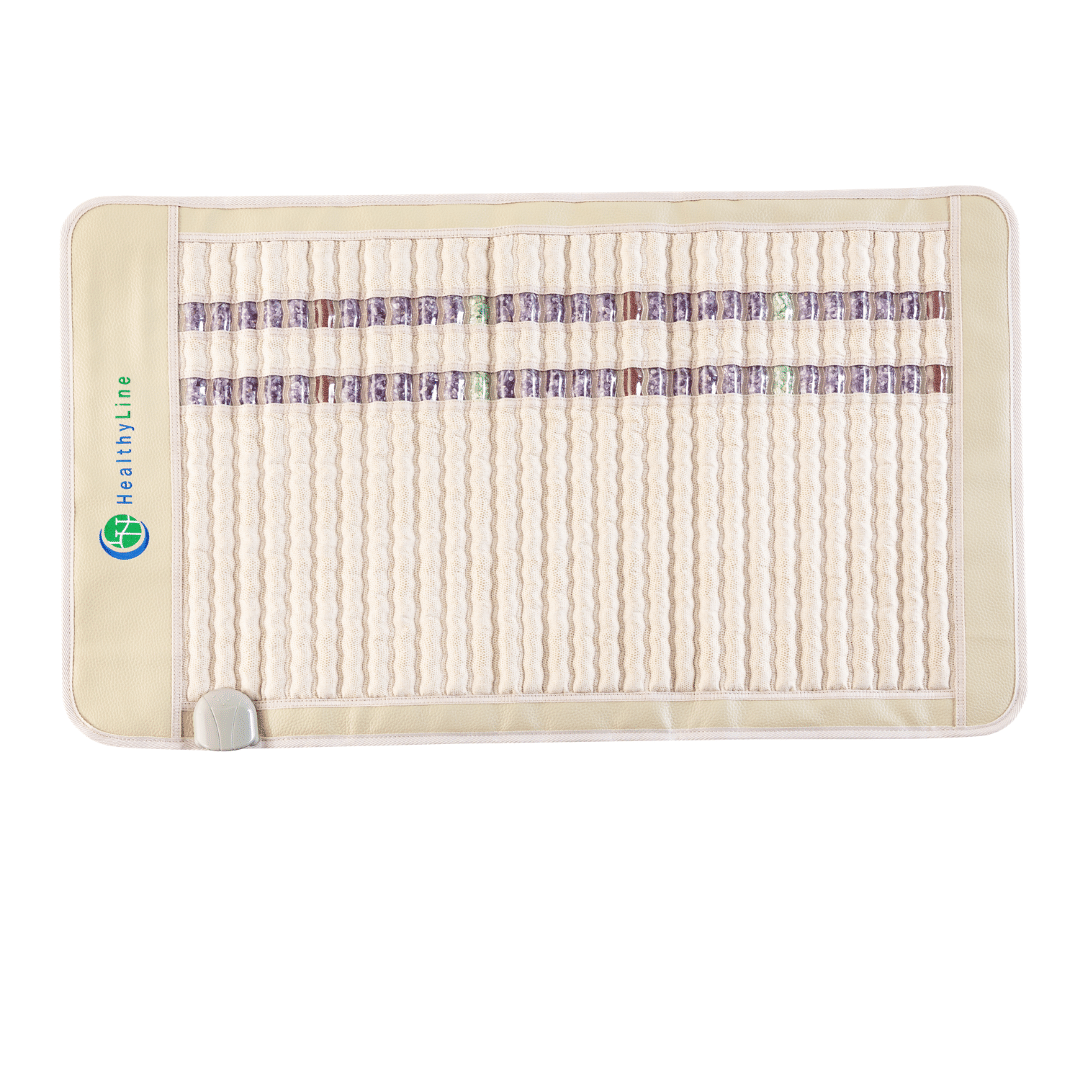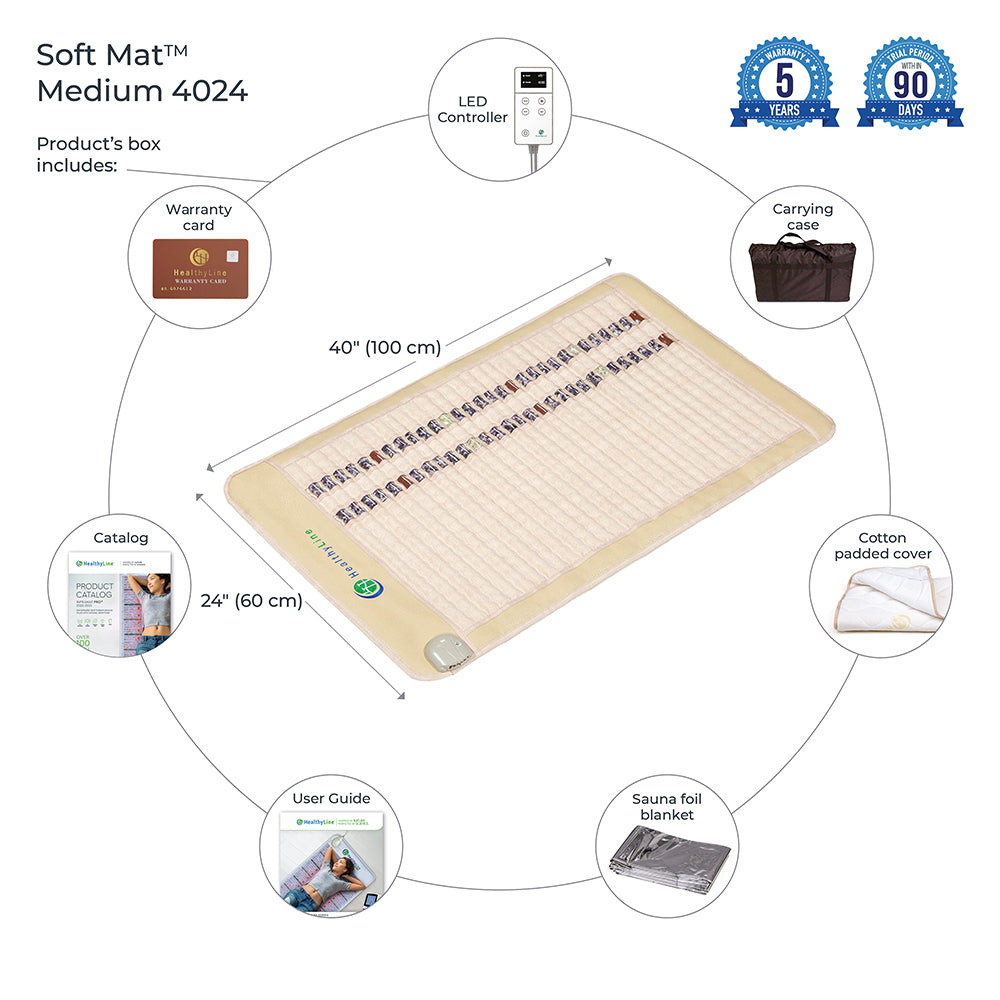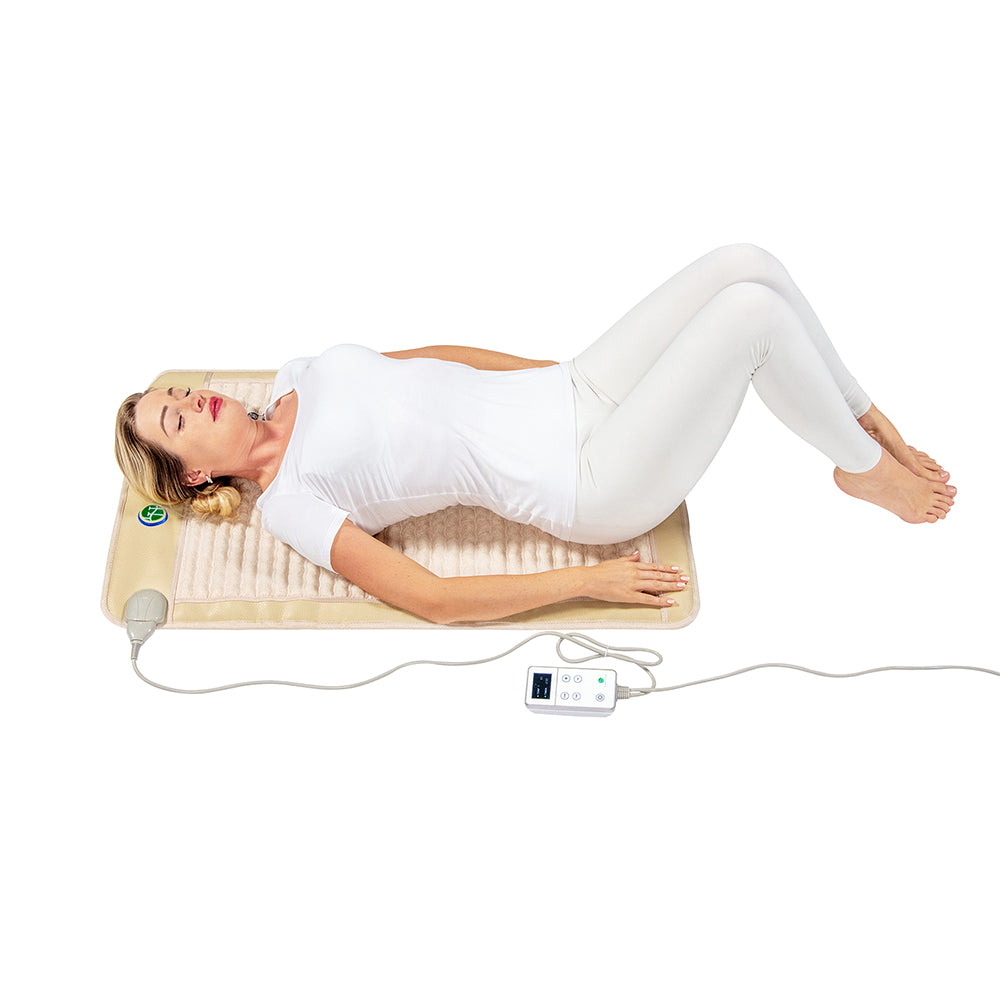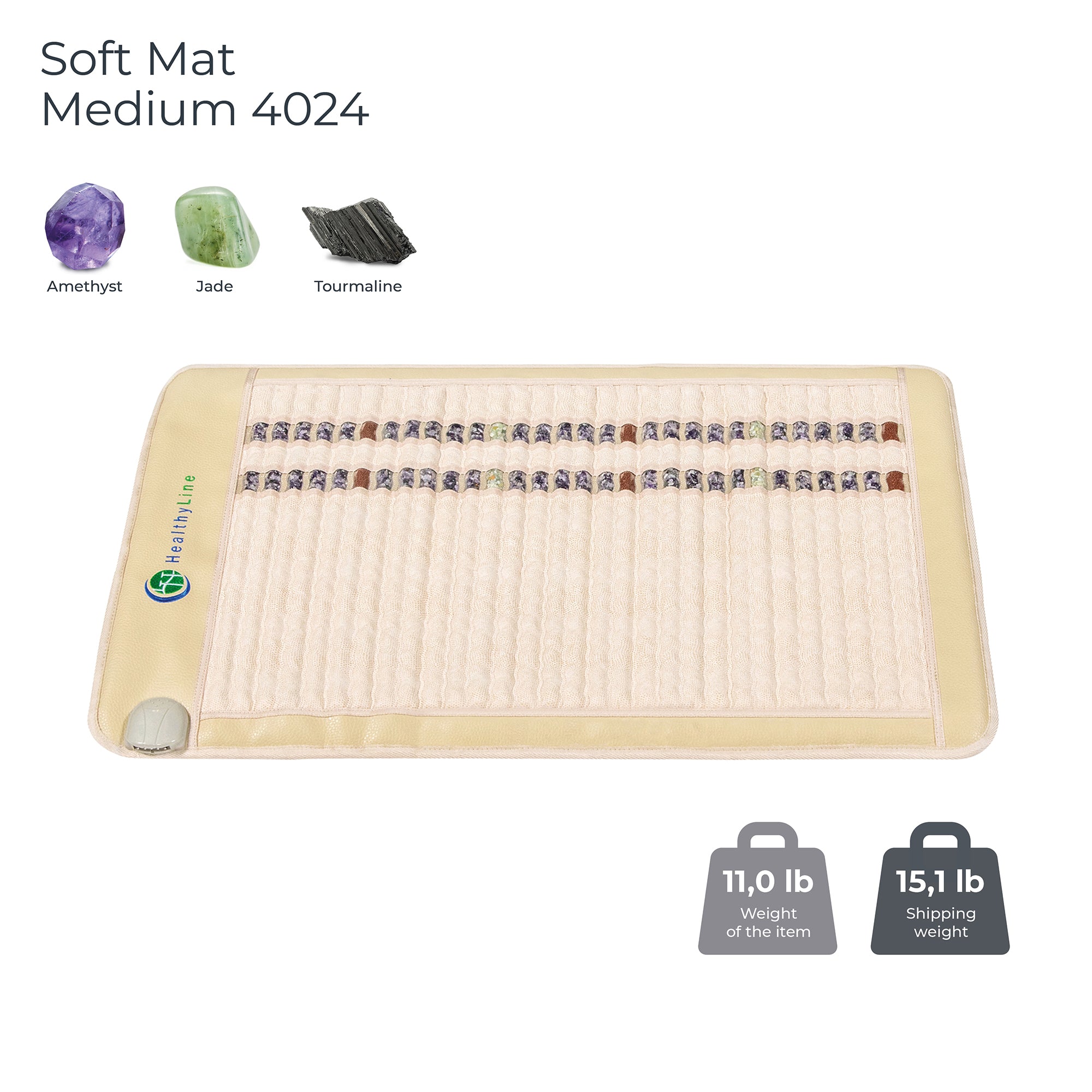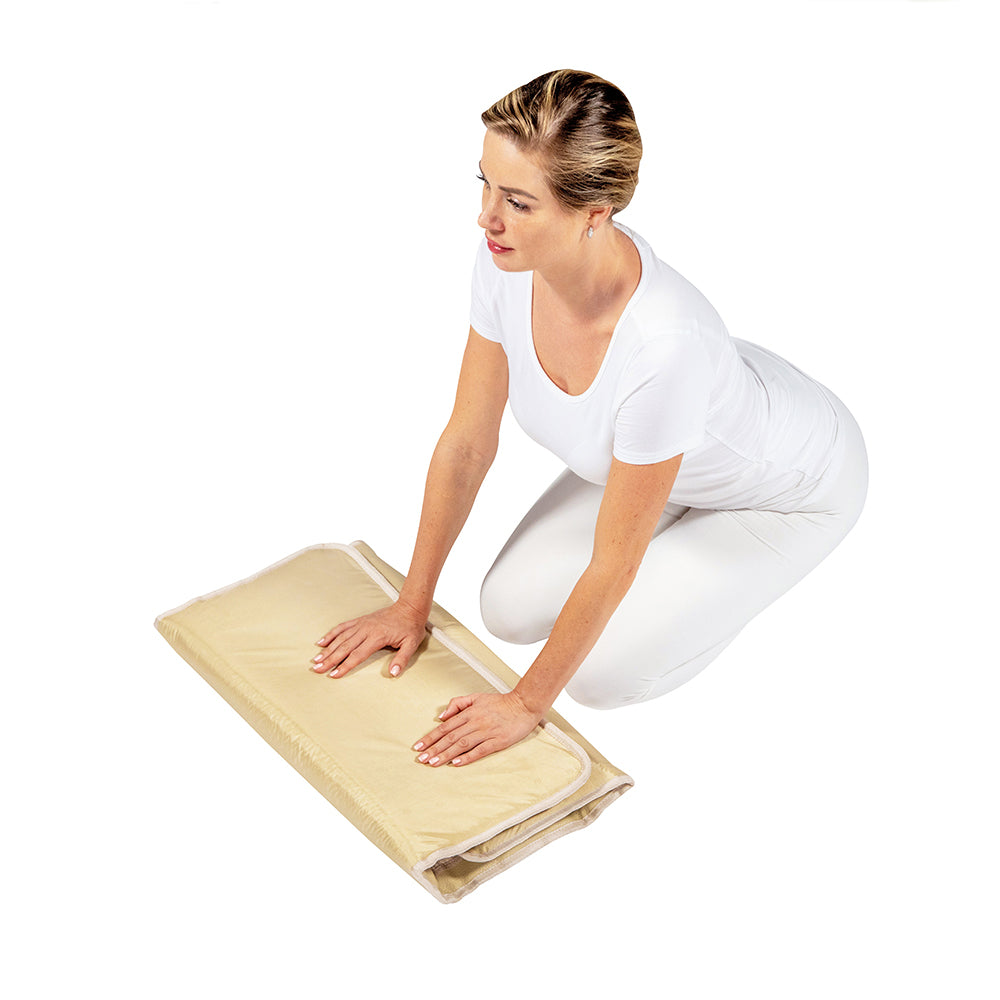 SOFT Mat Medium 4024 InfraMat Pro® | HealthyLine
---
SOFT Mat Medium 4024 InfraMat Pro® | HealthyLine
Discover the medium-sized version of the only design intended to be placed on top of your body to provide the soothing warmth of a far infrared blanket.

This flexible and thin twist on the heated gemstone mat is ideal for draping over your torso or legs like you would with any blanket. It is filled with all natural amethyst that heats up to 70 °C based on your preference to provide a relaxing warmth for you to rest under. The gemstones are entirely crushed which removes the rigid quality found in a lot of our other models and forms a softer surface. The heat makes the gemstones release far infrared rays and negative ions to relieve chronic pains, restore energy, relax the mind and body, and so much more. There is no limit to what you can accomplish with consistent effort to improve your wellness each day. You can also use this mat alongside any other HealthyLine Mat to create a sandwich-like set-up. This will trap the heat and simulate a fully immersive sauna experience that helps with detoxification and cleansing. If you are looking for an unconventional, yet effective device this is a good place to start.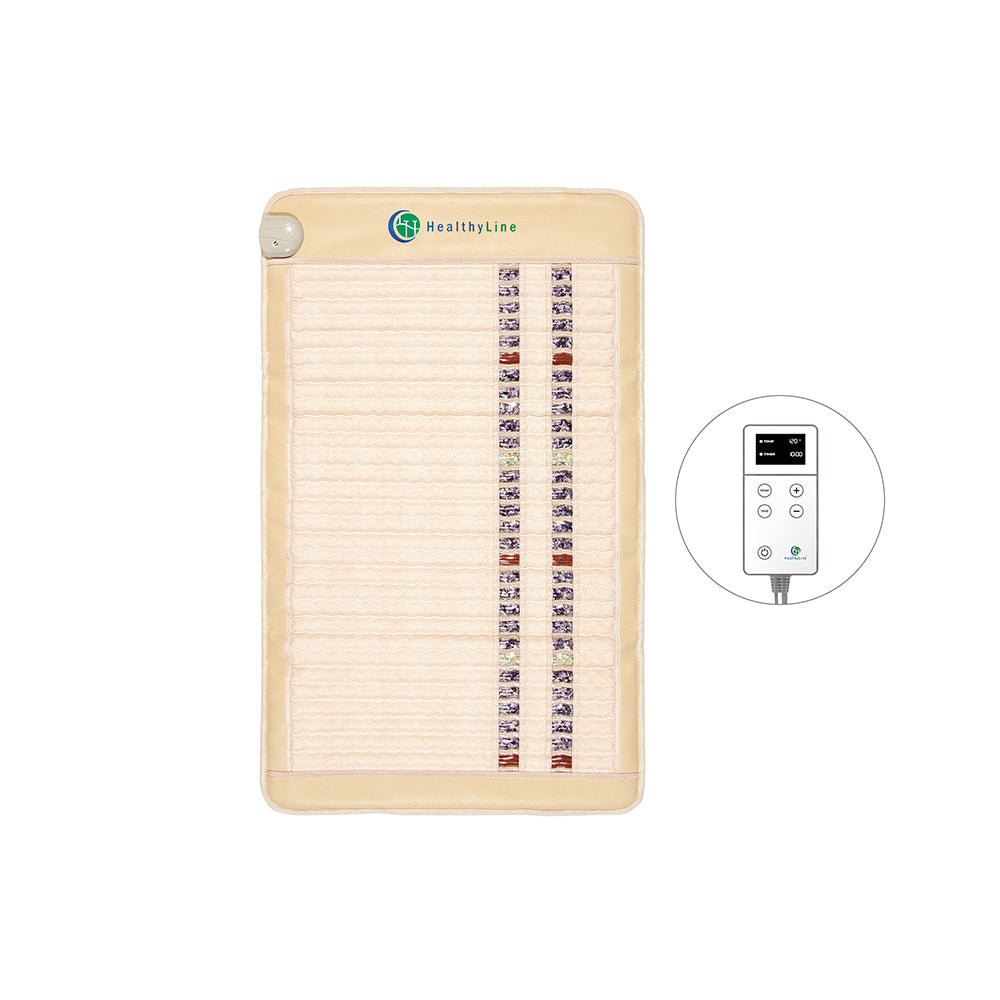 This product has no reviews yet.