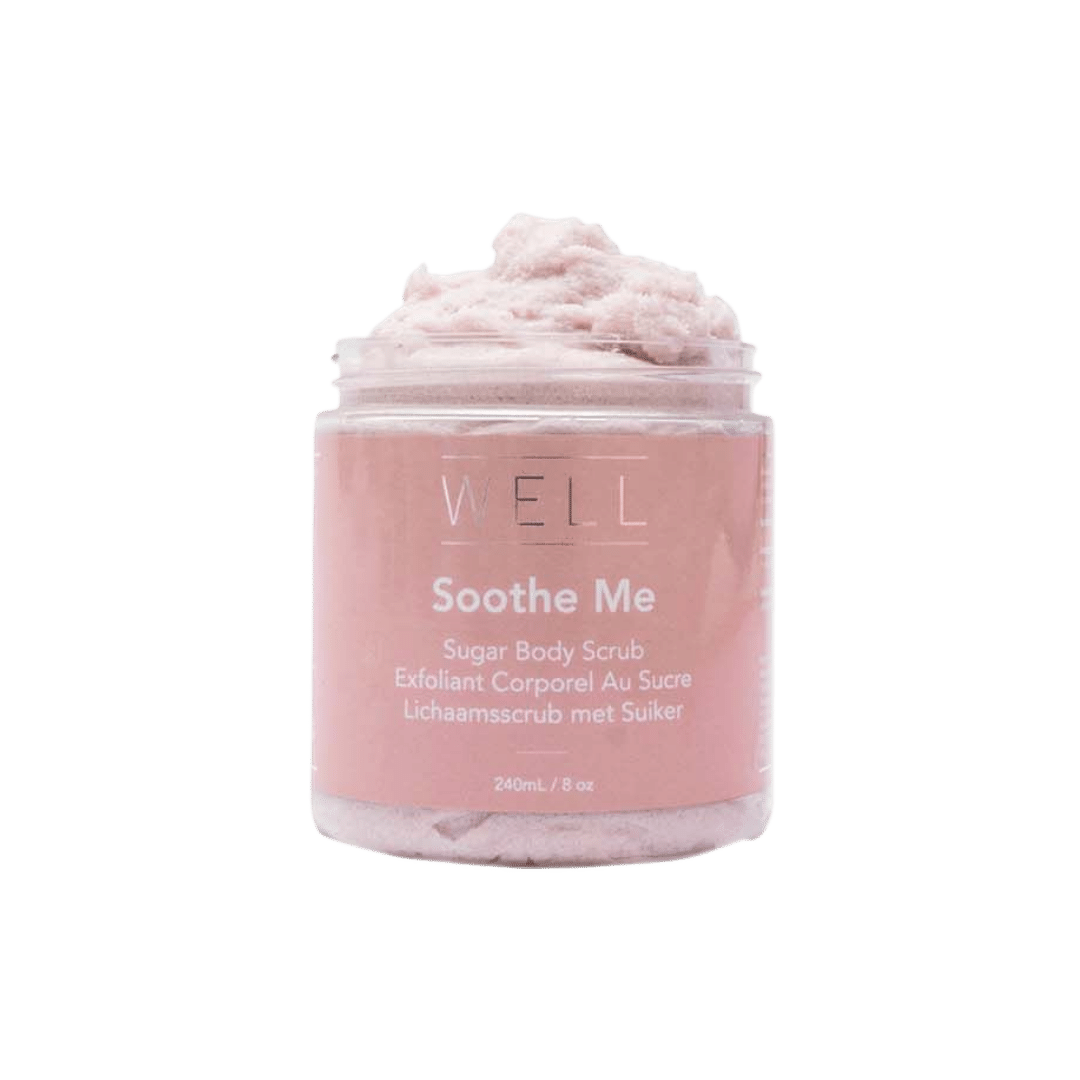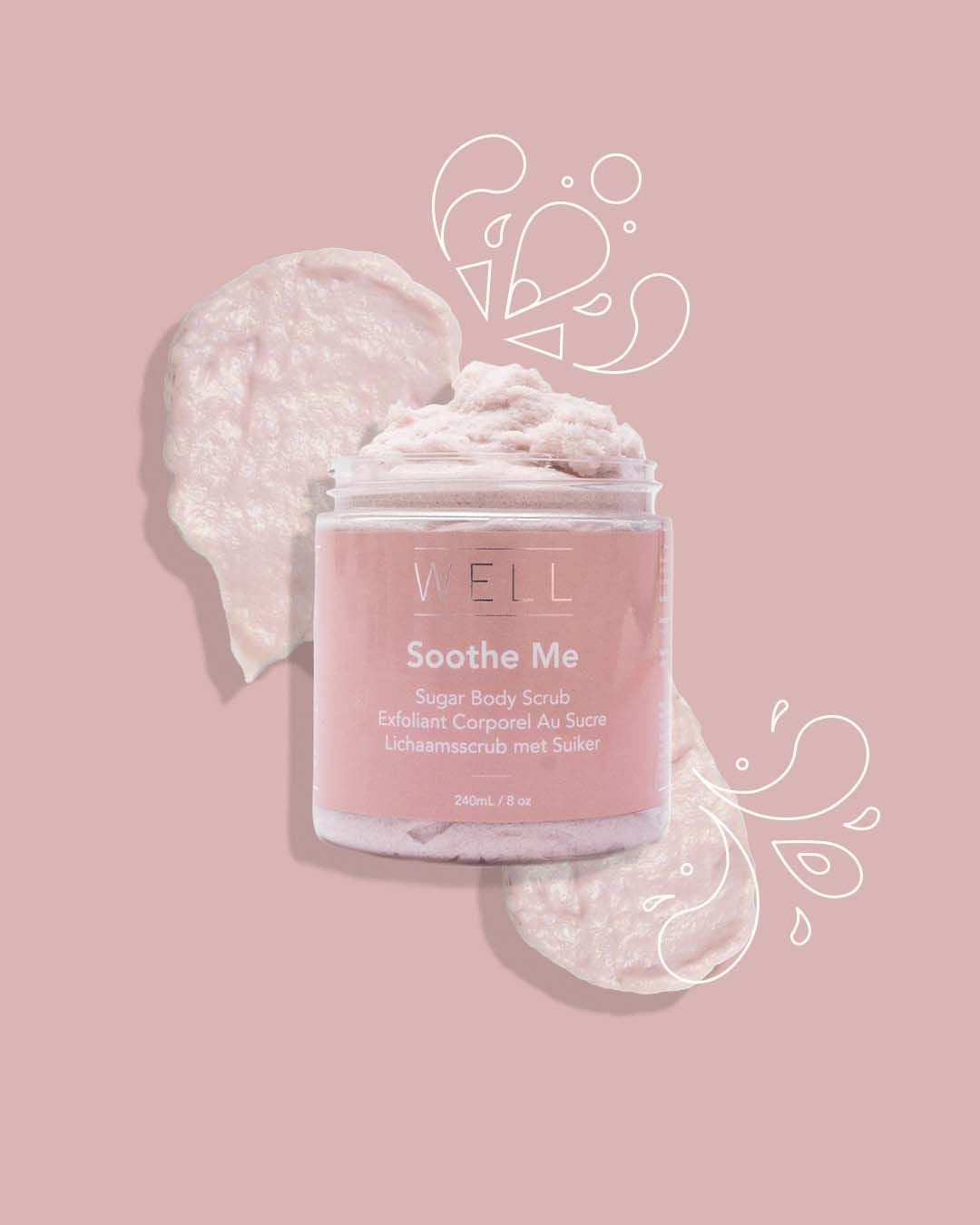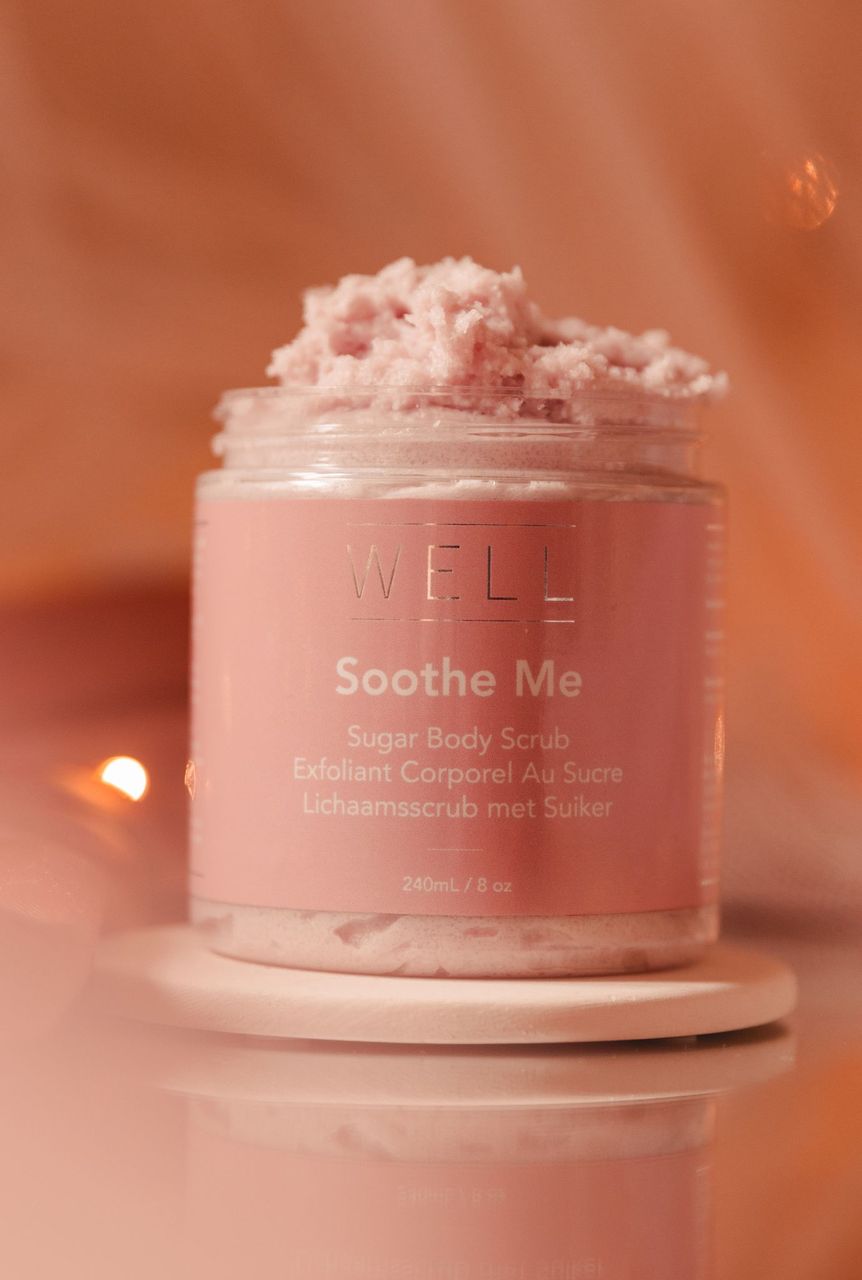 Soothe Me Sugar Scrub | WELL
---
Soothe Me Sugar Scrub | WELL - 240mL/8oz
8 oz. Lavender Lemongrass Sugar Scrub:
It's like a hug, in a jar. A Lavender, Lemongrass… comforting… calming HUG. We
don't know how else to explain it – but we promise you will love it!

How to use: Use generously on your entire body twice a week. Especially
before waxing and shaving to exfoliate dead skin and soften skin for a close
shave and wax.

Why Use Sugar for Scrub?
The glycolic and alpha-hydroxyl acid in sugar assists to keep skin well-balanced,
healthy, and glowing. It helps to protect your skin against toxins and works as an
anti-aging ingredient. Cleansing your skin with sugar helps to fight toxins from
the environment. And it also helps to retain a youthful appearance on your skin.

Why Lavender Essential Oil?
Lavender oil has been used for years to calm your nerves, and relax your body and
mind. For skin it is equally powerful since it is known to lessen acne, help even
skin tone, and reduce wrinkles.

Why Lemongrass Essential Oil?
Lemongrass is known to have anti-depressive, calming effect on your mood. At
the same time, it is also calming on your skin, anti-microbial, helps relieve cramps,
and moisturizes.

Why Shea Butter Base?
This buttery goodness doesn't just feel good…. It's anti-aging, anti-inflammatory,
anti-bacterial, anti-fungal, prevents acne, promotes cell regeneration,
moisturizing, skin softening…. And did we mention it feels so delicious on your
skin???

Plus all the other goodies we have in there….


Plus all the other goodies we have in there….
Sunflower Oil- Calming, Moisturizing, Anti-Aging, wound curative properties
Safflower Oil – Unclogs pores, calms skin irritation, locks in moisture
Coconut Oil -  natural antibacterial, anti inflammatory properties, moisturizing
Sesame Seed Oil- anti bacterial, anti aging, anti inflammatory
Jojoba Seed Oil - relieves dryness, flaking, itching, 
Olive Oil – includes many vitamins, including A, D, and K, as well as vitamin E
Vitamin E (Tocopheryl Acetate) – Moisutrizing, Anti Again
Vitamin A (Retinyl Palimitate) – moisturizes skin and helps give a healthy glow
Optiphen ND – this is a natural plant preservative – because we know you're
going to keep this in your shower and get water in it – so we need to make sure
no new friends grow in that jar.
MSRP: $34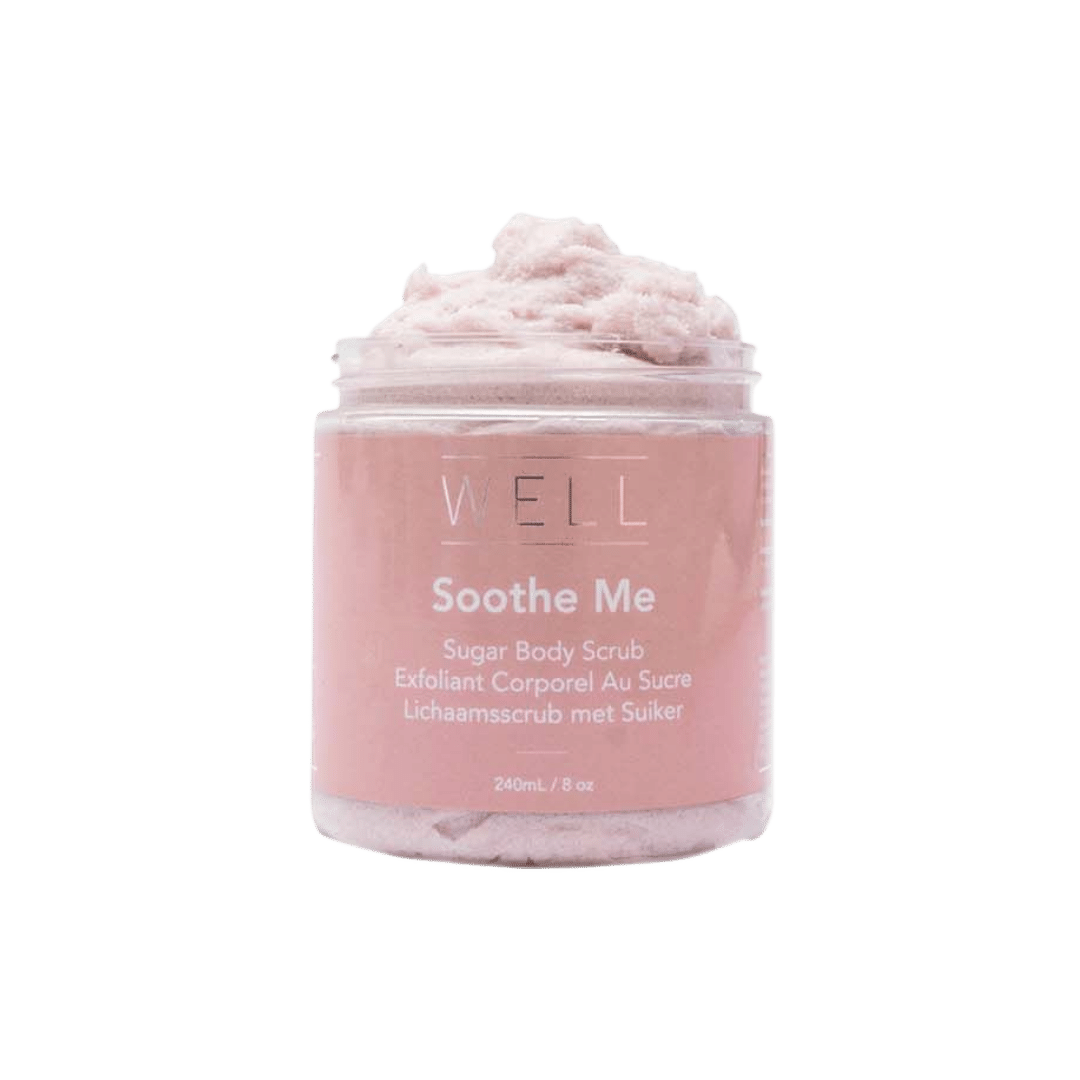 This product has no reviews yet.