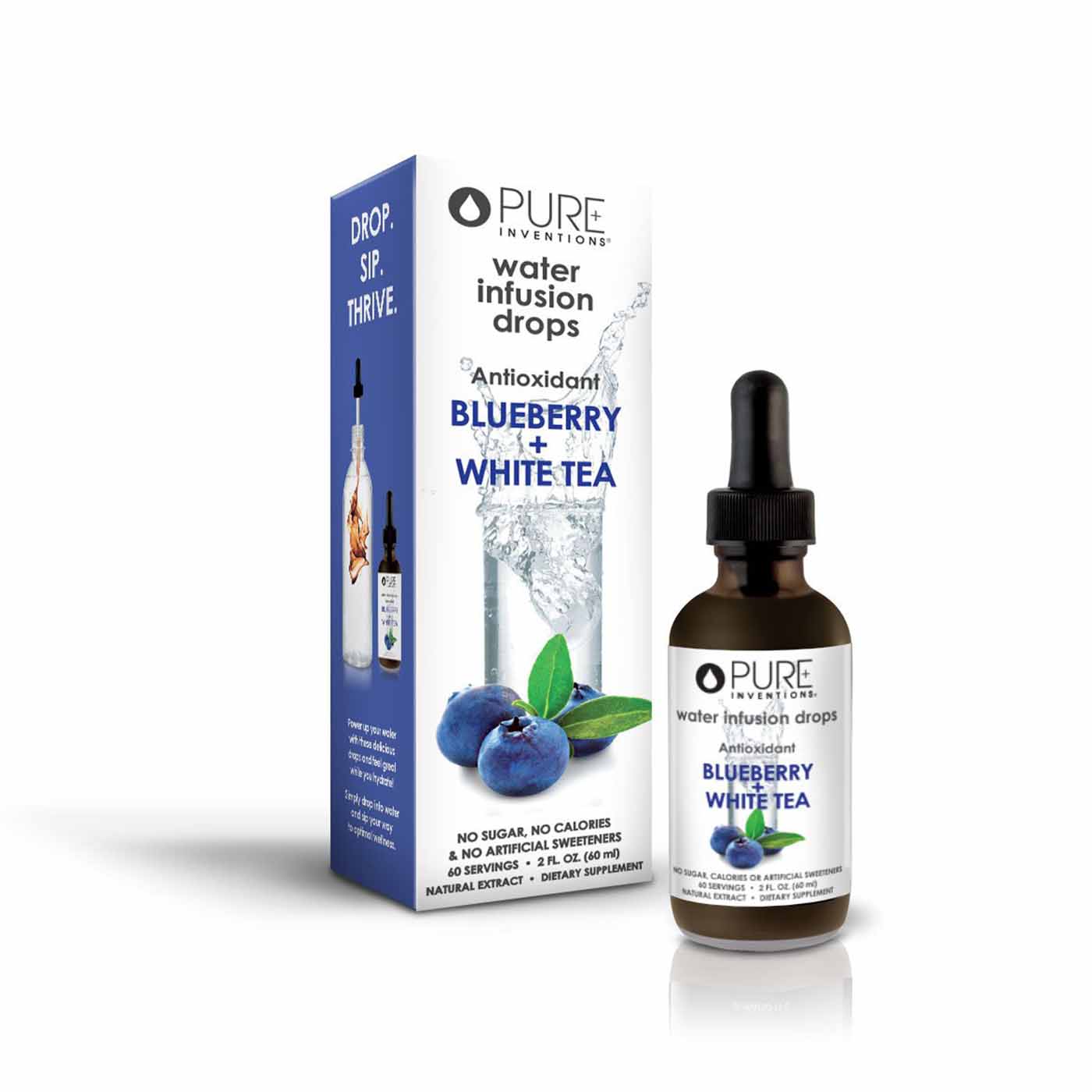 Super Fruit Extracts Water Infusion Drops - Blueberry + White Tea | Pure Inventions
---
Super Fruit Extracts Water Infusion Drops - Blueberry + White Tea | Pure Inventions - 2 fl oz/60 mL
Delicious Hydration ANY TIME! Super Concentrated and packed with Antioxidants, it is the perfect way to create a hydrating beverage with health benefits! Developed by nutritionists and perfected over the past 15 years. Served in luxury spas and wellness centers, Pure Inventions Blueberry + White Tea Water Infusion Drops are delicious and the smartest way to get yourself and anyone in your world to drink more water while enjoying the added benefits! The power of blueberries with the extra antioxidant benefits of white tea! ANTIOXIDANT SUPER FRUIT
"Supports Memory-Focus-Immunity"
Lightly delicious and FREE of: Sugar, Calories, Artificial Sweeteners, Caffeine, Gluten
Helps you hydrate and drink more water
May support memory, focus and immunity
Super Fruit-White Tea Highly concentrated dose of antioxidants
Portable eco friendly "on the go package" and makes up to 60 beverages
Pro Tip: Squeeze in a wedge of citrus for a burst of bright flavor and even more antioxidants. Create a delicious mocktail by combining this delicious formula with fresh mint and ith a squeeze of fresh lemon?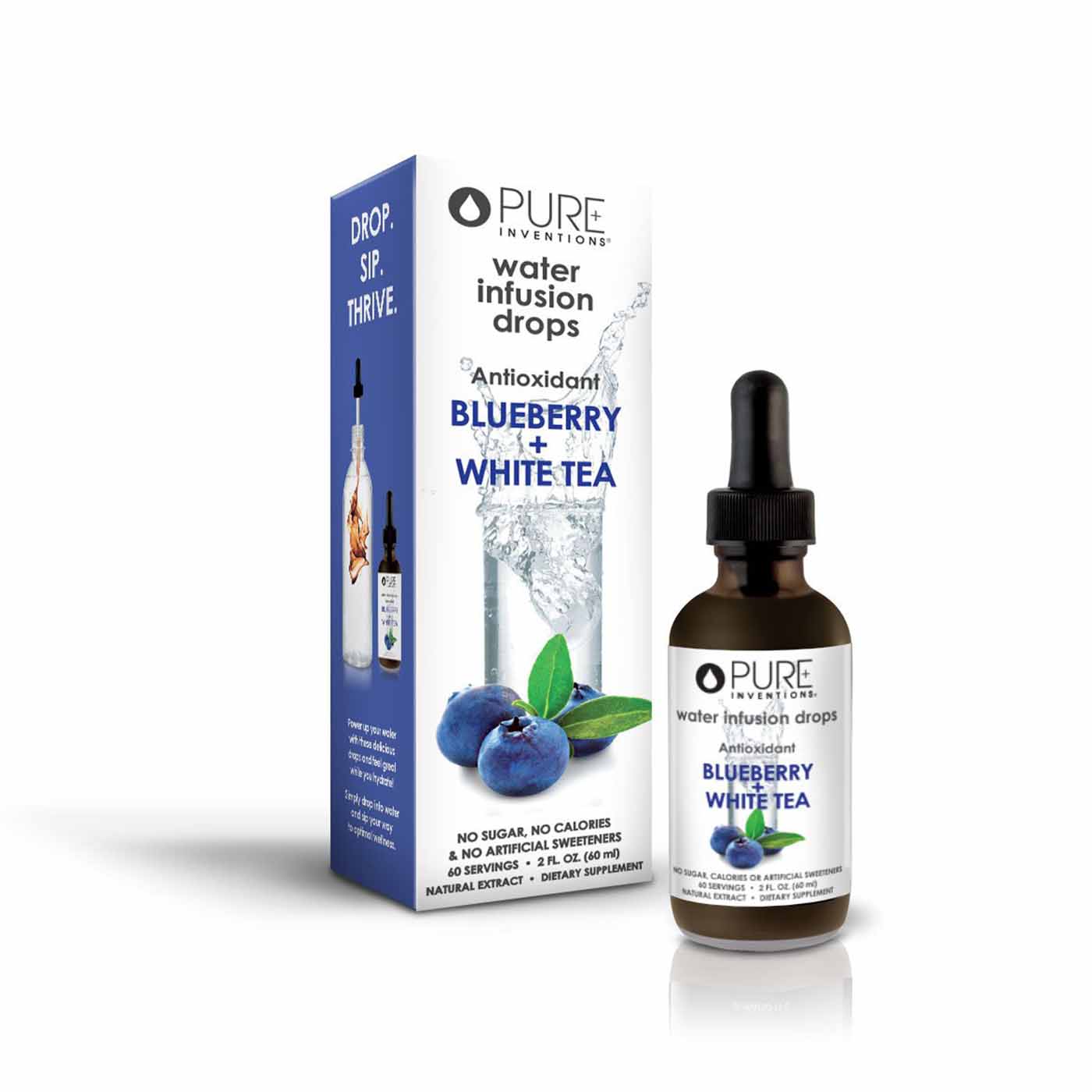 This product has no reviews yet.