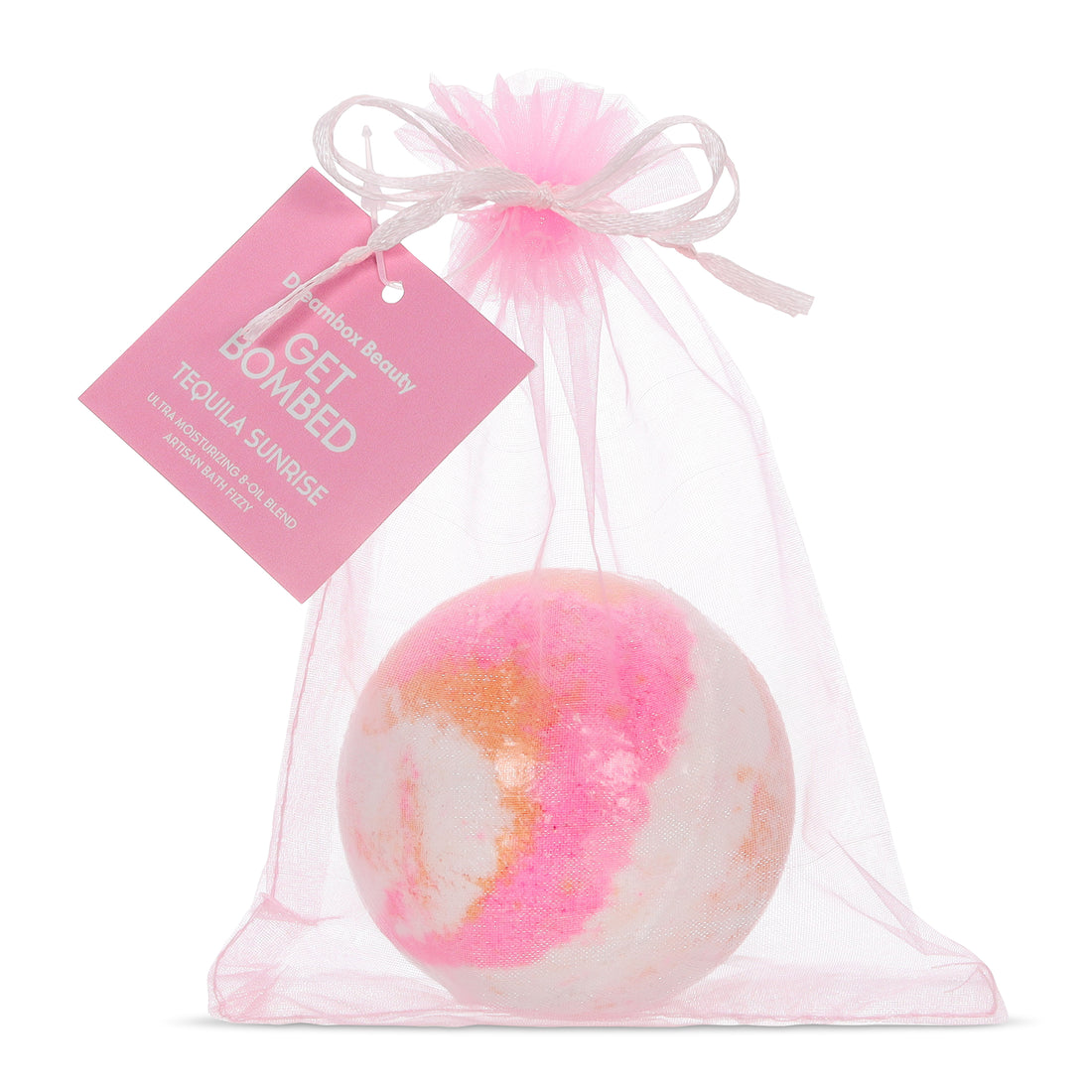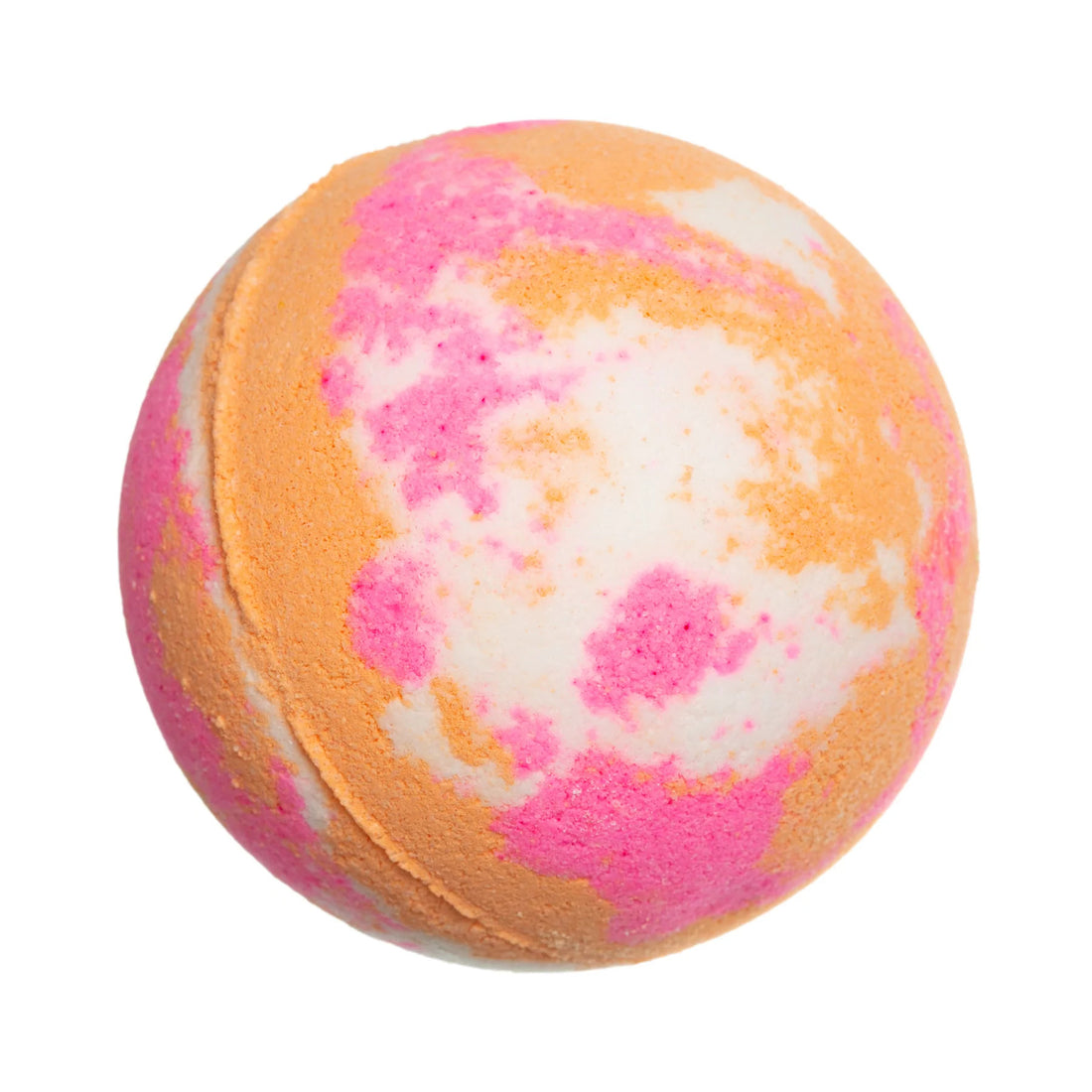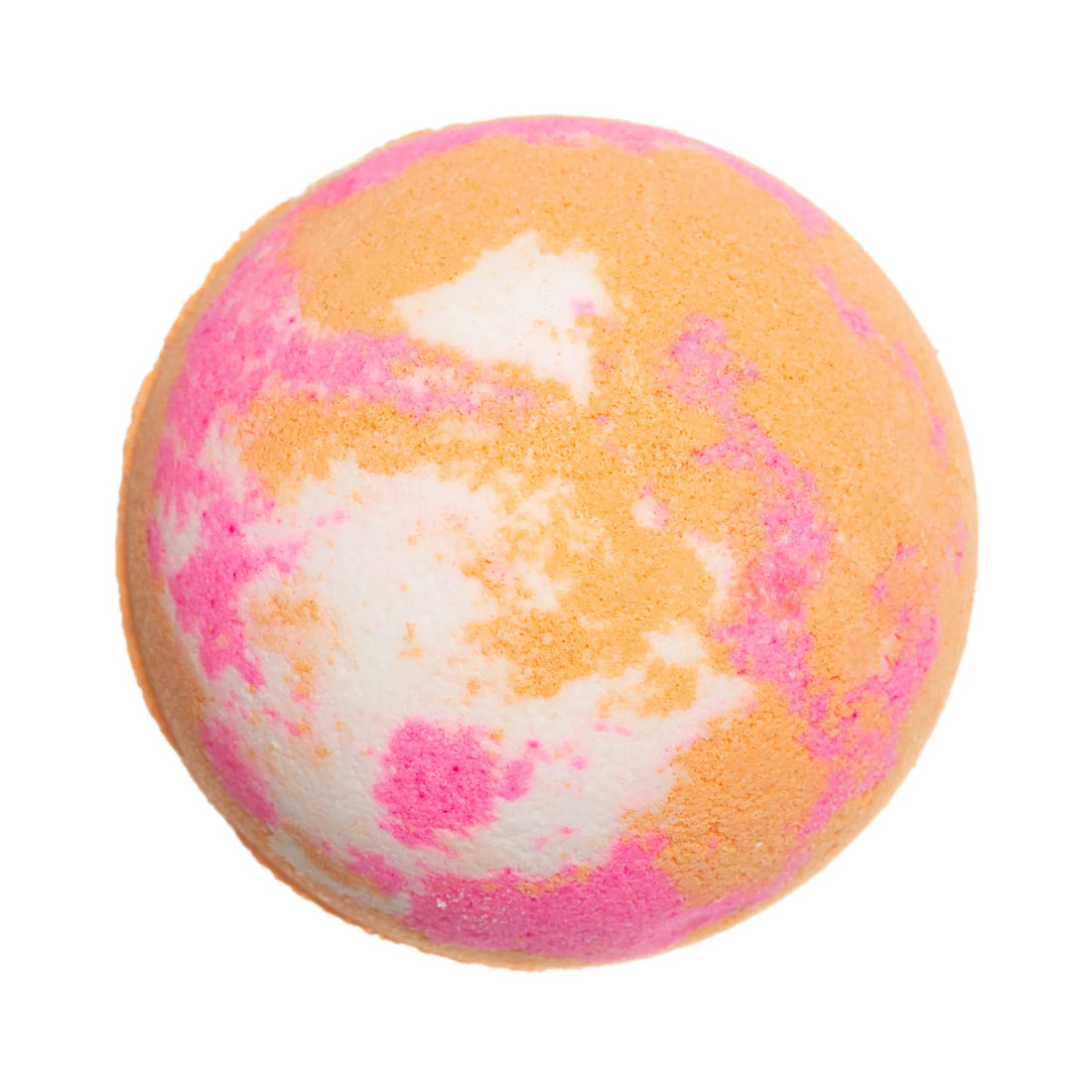 Tequila Sunrise Ultra Moisturizing 8-oil Blend Artisan Bath Fizzy | Dreambox Beauty
---
Tequila Sunrise Ultra Moisturizing 8-oil Blend Artisan Bath Fizzy | Dreambox Beauty
Add some flavorful fun to your bath with this fruity-sweet Tequila Sunrise Bath Fizzy! Indulge in a bath bomb treat that's sweeter than ice cream, all while your skin gets the treatment it deserves from nourishing cream of tartar and our proprietary Ultra-Moisturizing 8-Oil Blend. A summer aroma of fresh berries, citrus fruits, a dash of lime and a delicious vanilla twist will embrace you.
Ultra-Moisturizing 8-Oil Blend:
Olive Oil: Full of good fats and antioxidants to keep skin soft and smooth.
Avocado Oil: Contains nourishing vitamins and nutrients (including Vitamin E, lecithin and potassium) for a luminous, moisturized finish.
Jojoba Seed Oil: Moisturizes skin with nutritious proteins and vitamins.
Sweet Almond Oil: Nourishes with good fats, nutritious vitamins and minerals. 
Coconut Oil: Deeply moisturizes with good fatty acids and vitamins.
Aloe Vera Oil: An antioxidant-rich moisturizer.
Grapeseed Oil: Moisturizes the skin and makes it softer and more elastic.
Sunflower Seed Oil: Contains omega-6 fatty acids and vitamin E to help moisturize the skin and can even help fight against acne.
Other Key Ingredients
Vitamin E: A natural antioxidant that softens and smoothens skin.
Cream of Tartar: Helps pull toxins from the skin and fight off skin blemishes.
MSRP: $12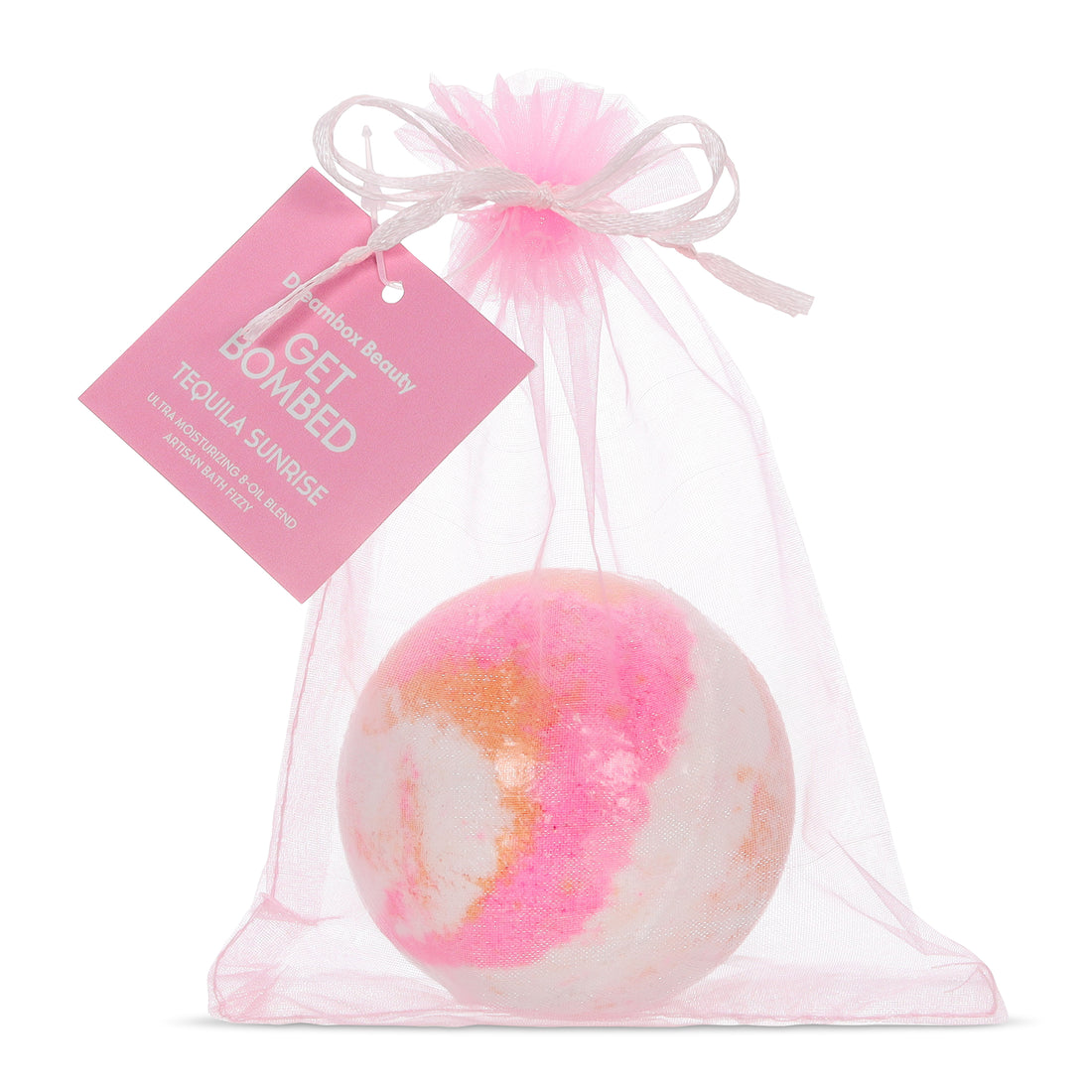 This product has no reviews yet.