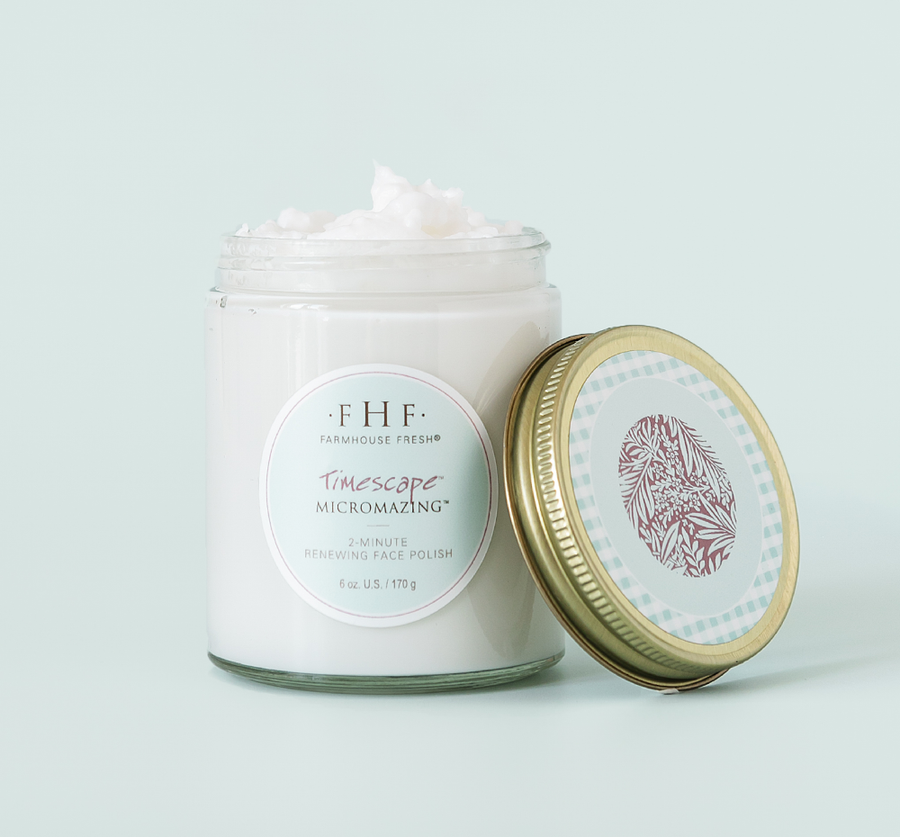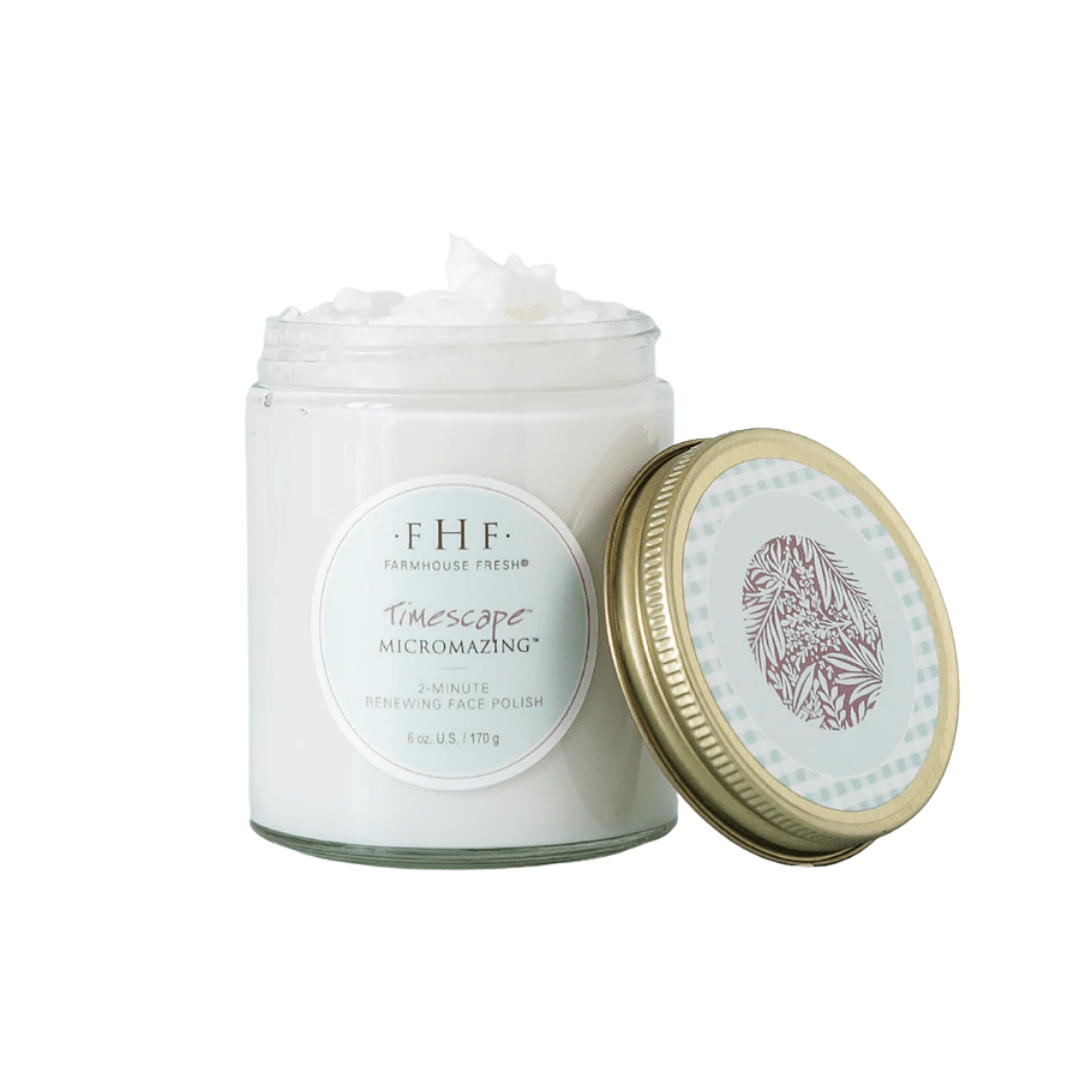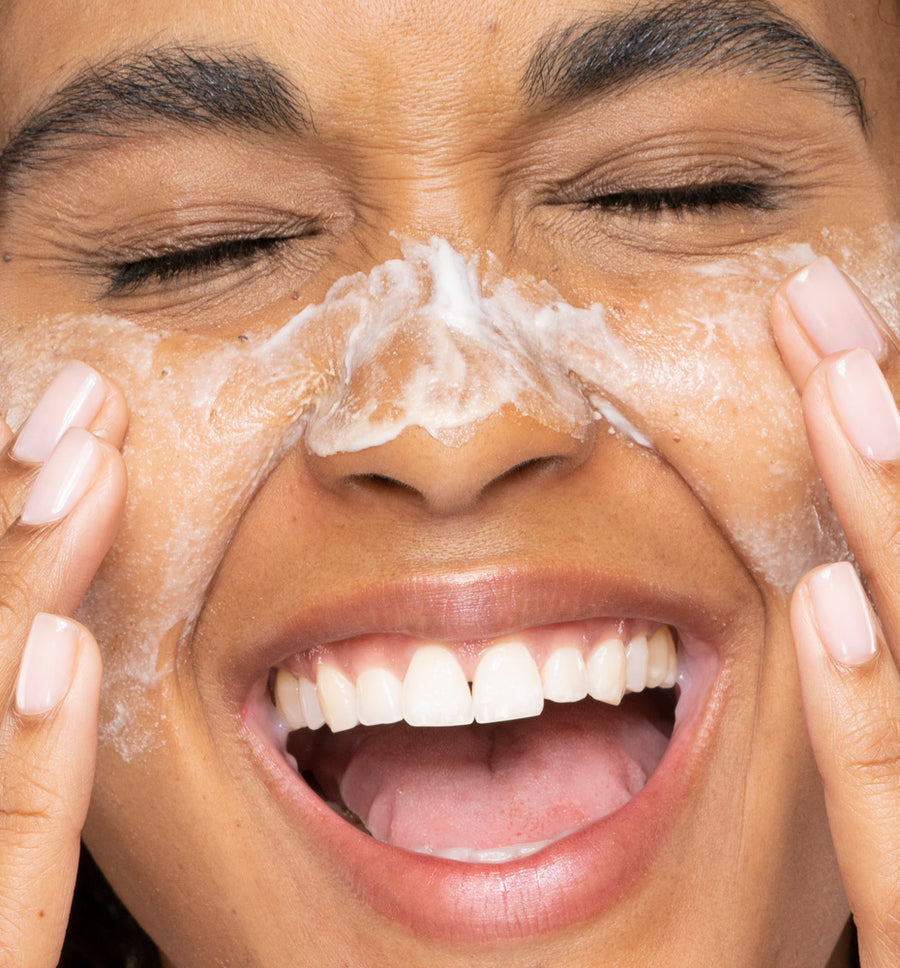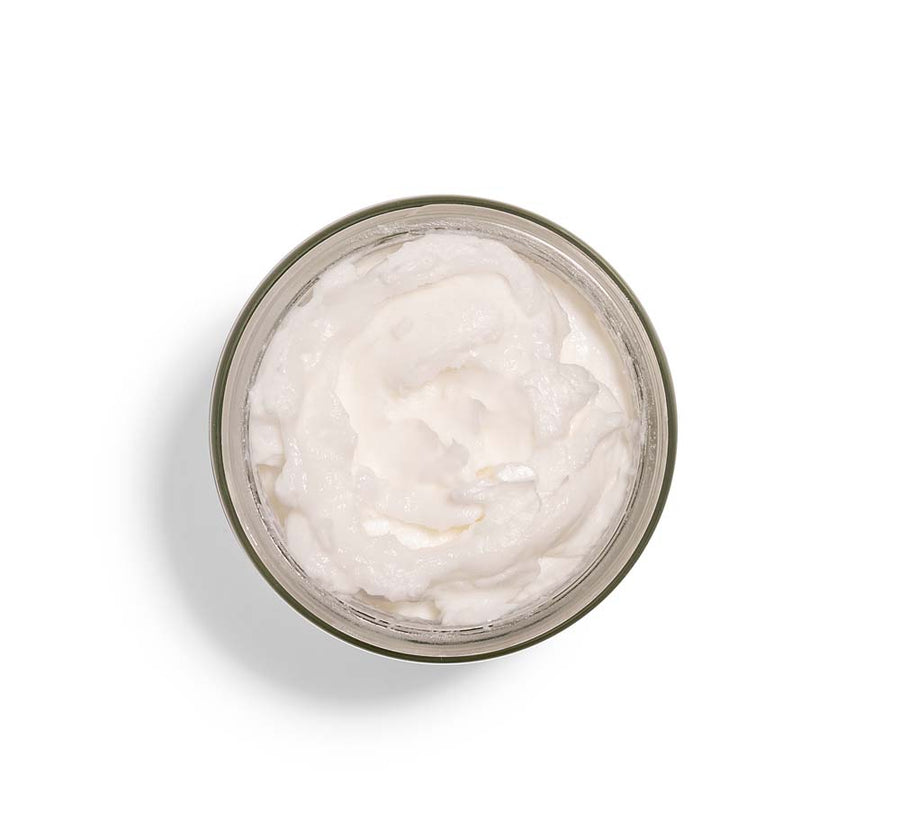 Timescape™ Micromazing™ 2-Minute Renewing Face Polish | Farmhouse Fresh
---
Timescape™ Micromazing™ 2-Minute Renewing Face Polish | Farmhouse Fresh - 6 oz/170 g 
2 minute age eraser.

What it is:
This is not a lotion. It's thousands of tiny micromazing™ natural plant-based fiber particles that exfoliate-away the years with micro-fine wonder in just 2 minutes.
Why you'll love it:
 Instant glowing refined skin. It feels creamy, so you can apply directly on dry skin. Use a small dollop, and apply in fast circular motions. The tiny particles give you baby-soft skin.
Fans say:
"I'd give it 20 stars if I could! This little jar of heaven is absolutely amazing! After 1 week of 2x per day my husband asked what I had been doing...I replied, "what do you mean?" His response said it all, "Your face looks amazing. It's like you've went back in time 10 years!" Read more reviews below!
Science-backed:
Clinical tests revealed in just 12 days of daily use, these exfoliating mega-wonders led to a 46% visual improvement in skin renewal – wiping away the look of imperfections and bringing a healthy, young glow.
Caffeic acid from organic cucumber extract grown on our farm delivers antioxidants, while U.S. grown, non-GMO sunflower oil nourishes your skin with vitamins and essential fatty acids.
Ingredients: 
CHOCK FULL OF:
Plant Fiber Particles, Sunflower Seed Oil, FHF-grown Organic Cucumber Extract. 
BENEFITS:
Microamazing™ natural plant-based fiber particles create a microdermabrasion-effect that leaves skin flawlessly, carressably smooth.
U.S Grown non-GMO Sunflower oil contains linoleic acid and vitamin E, and protects the skin barrier preventing moisture loss and keeps skin hydrated.
FHF farmer-grown organic cucumber extract-infused water is rich in vitamin C and caffeic acid, an antioxidant that helps improve the look of skin texture.
U.S. FARM HARVESTS:
FHF-grown organic cucumber extract.
U.S Grown non-GMO Sunflower Oil.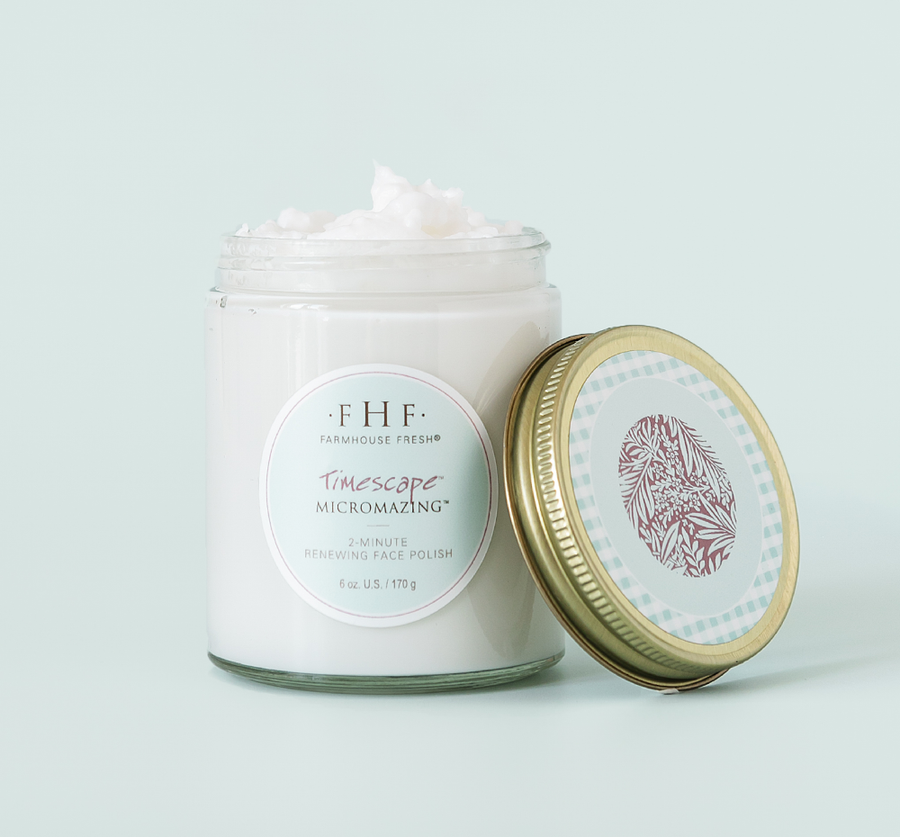 This product is rated 5.0 of 5.0 stars.
It has received 1 review.