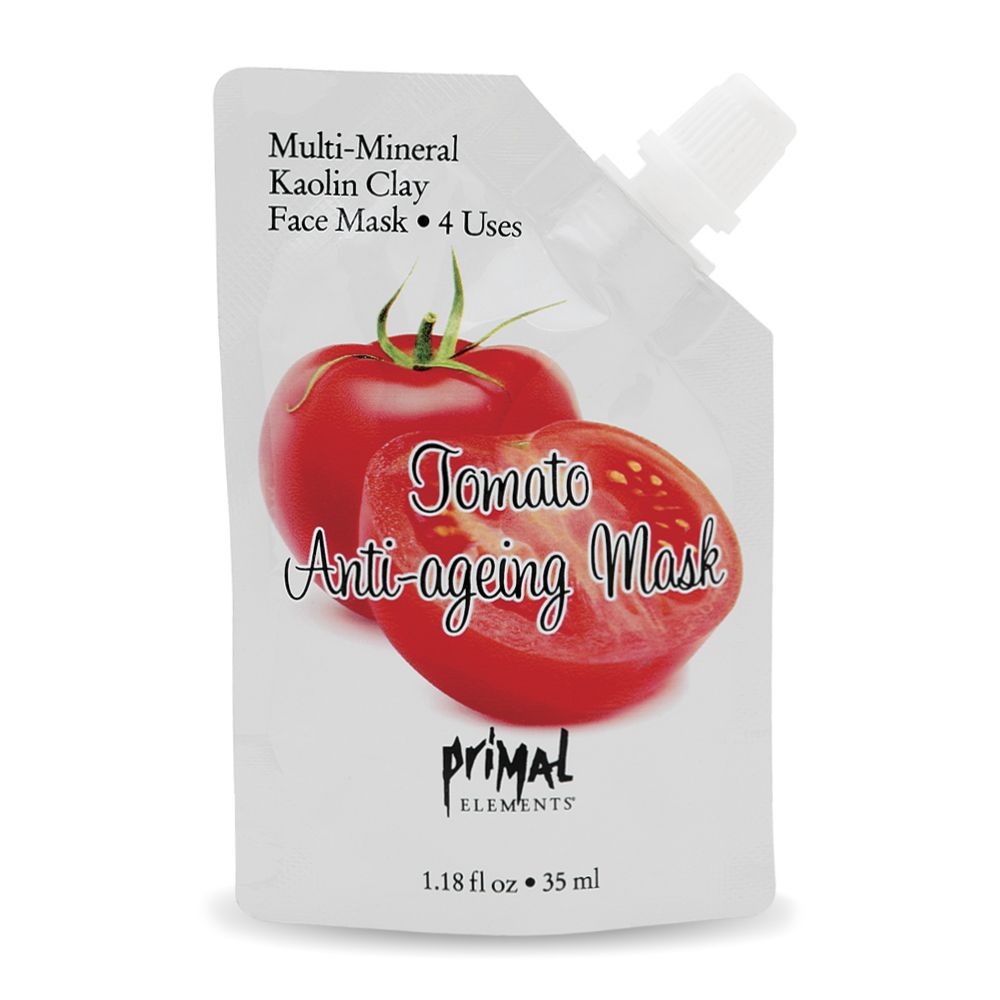 Tomato Anti-ageing Face Mask | Primal Elements
---
Tomato Anti-ageing Face Mask | Primal Elements - 1.18 fl oz/35 mL
Tomato powder is rich in lycopene and vitamins a, c and e which helps achieve a more radiant glow and offers antioxidant protection. This mask will help to alleviate the appearance of fine lines and leave skin with a younger rejuvenated appearance.
Their purifying mineral mask is formulated with zinc, copper and magnesium and is suitable for all skin types. This unique formula aids cellular respiration and provides anti-oxidant protection by shielding against free radicals. The addition of active ingredients reveals a fresh, clear appearance to the skin.
Natural kaolin clay is a deep cleansing clay that is full of nutrients that leave the skin feeling clear and cool. This aids in smoothing deep wrinkles; improving skin texture and the appearance of vital, younger looking skin.
1.18 fluid ounce (35 ml). Made in USA.
MSRP: $10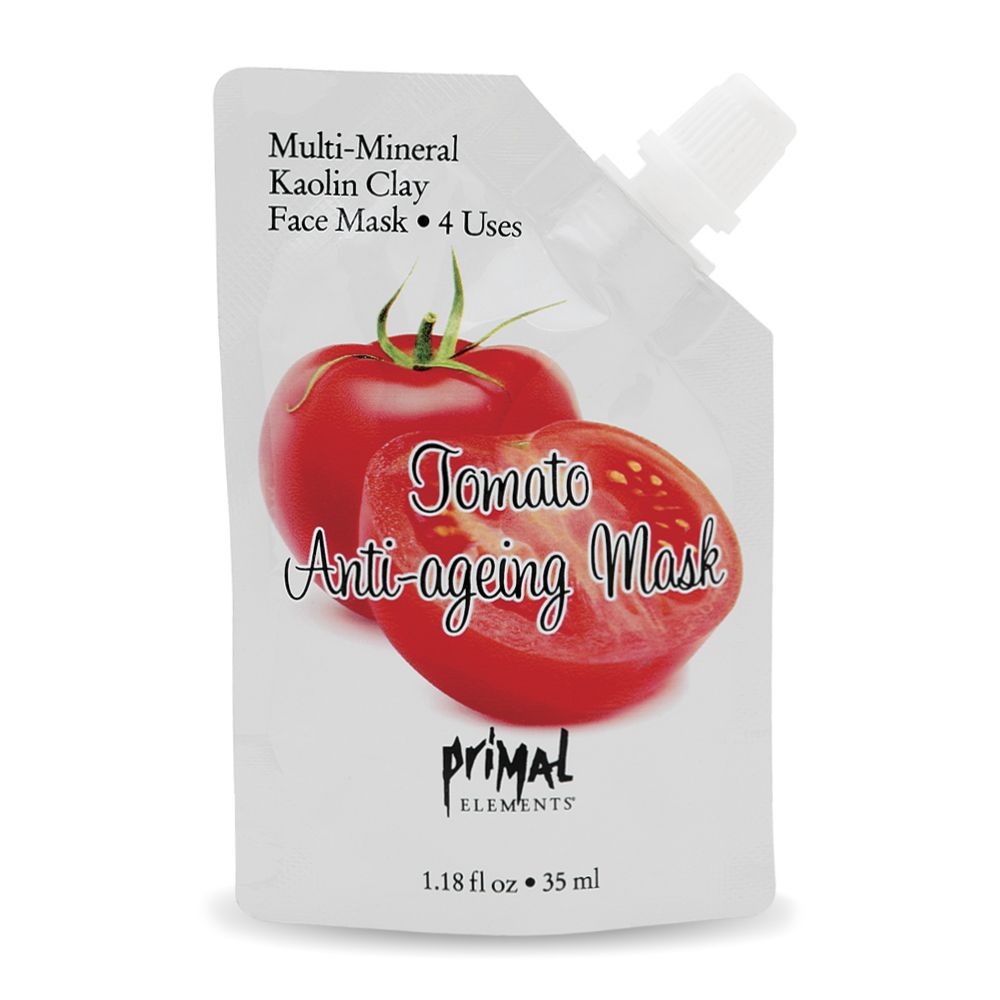 This product has no reviews yet.