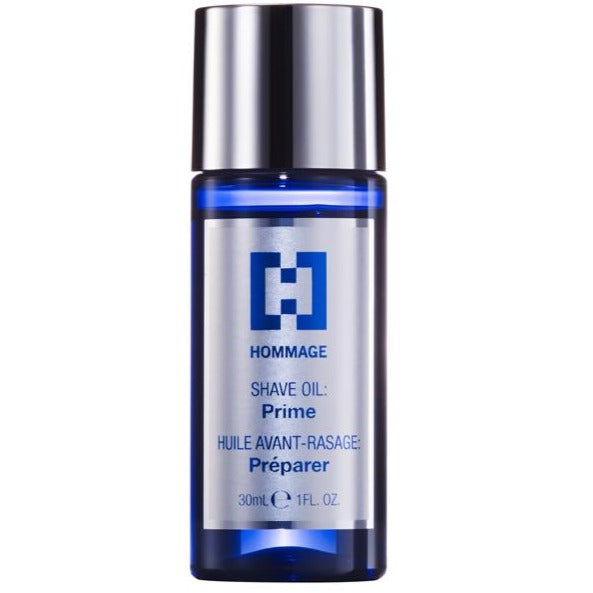 Treatment Shave Oil - Prime 30ml | Hommage
---
Hommage - Treatment Shave Oil - Prime 30ml
BENEFITS:
Shave Oil: PRIME is an ultra-luxurious preparatory oil that softens the beard and readies the skin before shaving. This patented formula blends silicone agents to tame even the coarsest of hair, achieving a flawless perfectly close shave.
Great for sensitive skin and formulated without artificial fragrances and colors. Specially formulated silicon oil for an ultimate close shave. Clear formula creates an instant comfort barrier that encourages razor glide while allowing for maximum visibility while shaving, making it ideal for grooming around goatees and mustaches.
INGREDIENTS:
Dimethicone, Grapefruit Peel Oil, Lavendar Oil, Orange Yu, Bitter Orange Leaf Oil, Orange Peel Oil, Lime Oil, Tocopheral, Retinyl Palmitate, Ectoine, Nicinamide,Zea Mays, Glycerin, Olve Leaf Extract, Melissa Officianalis Extract, y shaving.
HOW TO USE:
Designed especially for sensitive skins, this lightweight oil can be used alone or under Hommage Shave Cream:  Perform.  Onto a damp skin, smooth very sparingly (few drops) over beard zone with fingertips.  For best results, shave in shower, rinsing blade frequently.  You may wish to clean blade with small brush to remove excess oil.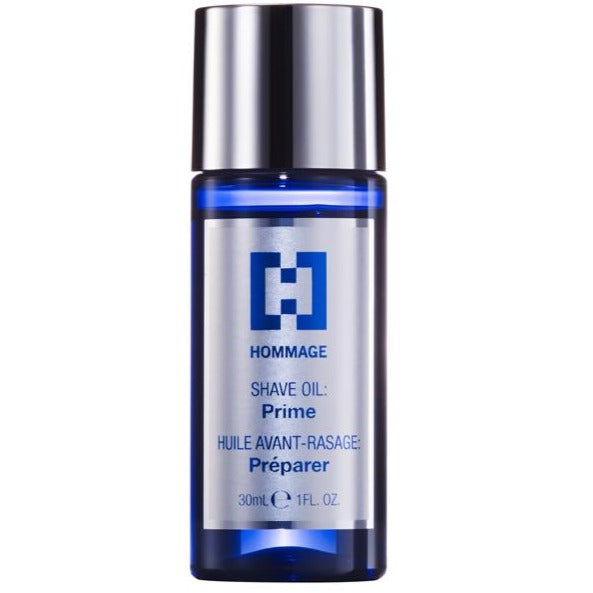 This product has no reviews yet.