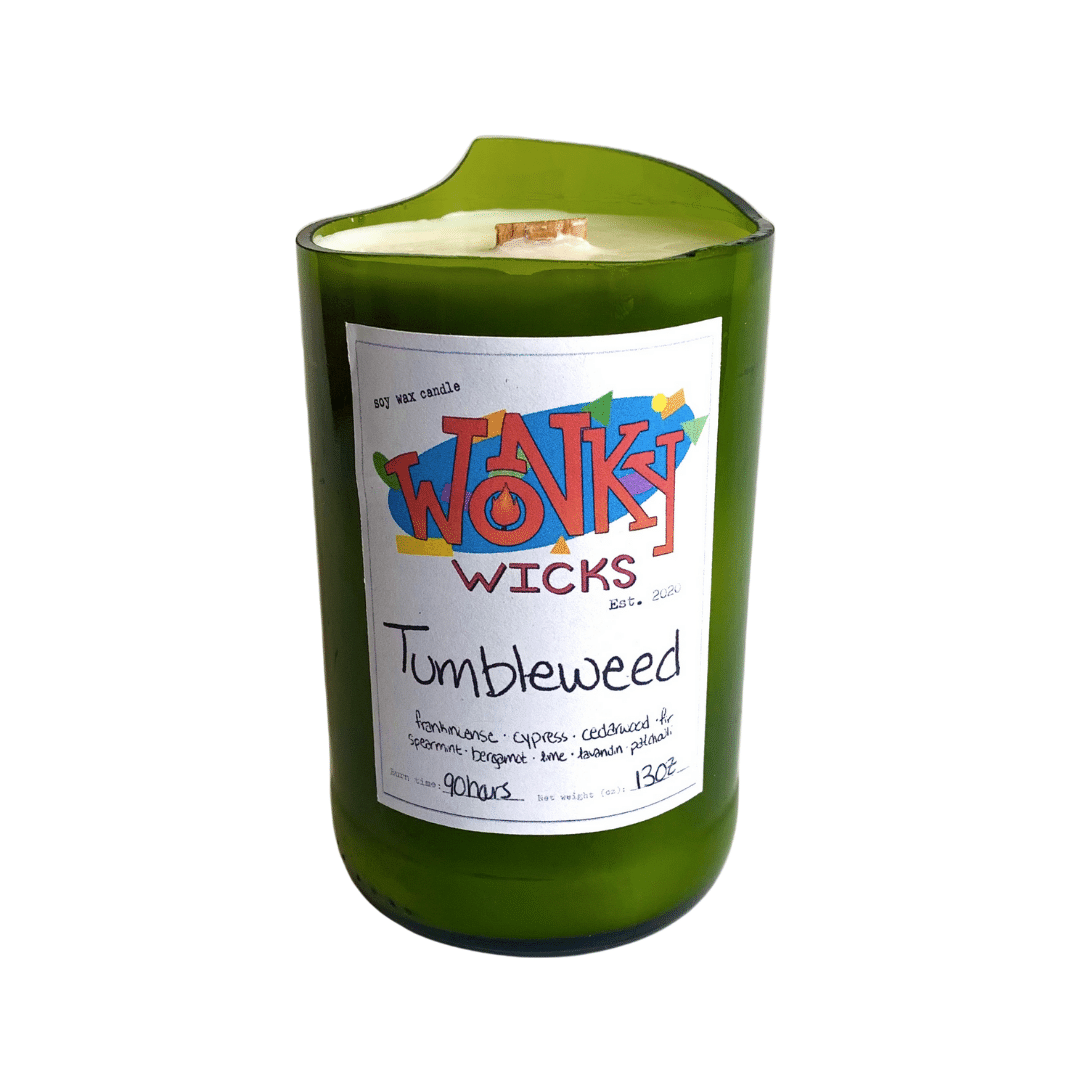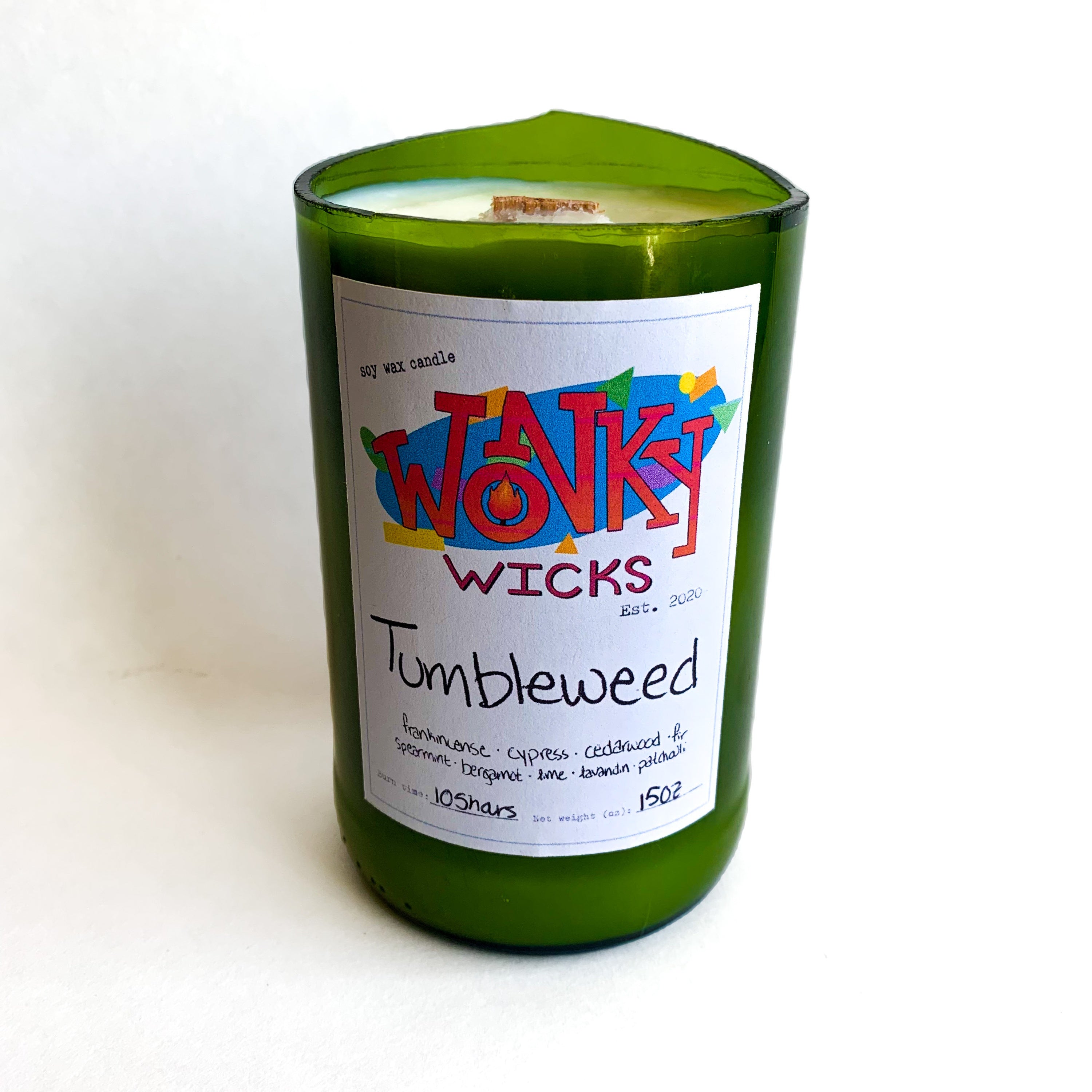 Tumbleweed Soy Wax Candle | Wonky Wicks
---
Tumbleweed Soy Wax Candle | Wonky Wicks - 13 oz/15 oz
Grounding, purifying frankincense pairs with sweet, airy lime for a scent that is grounding while uplifting.

Perfect for: Adding a touch of lightness to a space. Tumbleweed is a cool kind of calm.

Wonky Wicks are made from repurposed glass bottles, so the shape and color of vessel may vary. All candles are scented only with essential oils for a natural aroma that retains all the aromatherapeutic benefits of our plant-based ingredients. 

13 oz - 90 hrs
15 oz - 105 hrs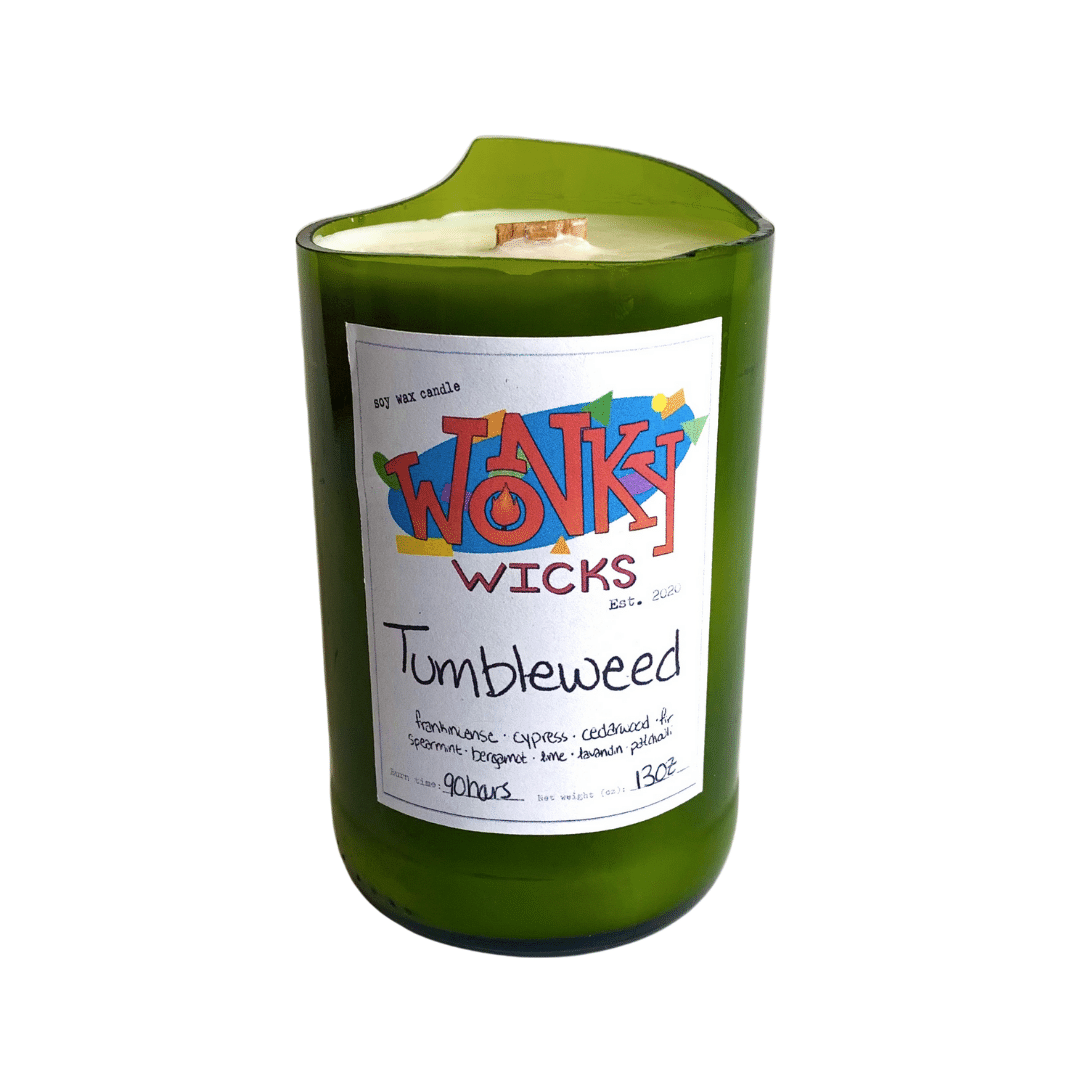 This product has no reviews yet.