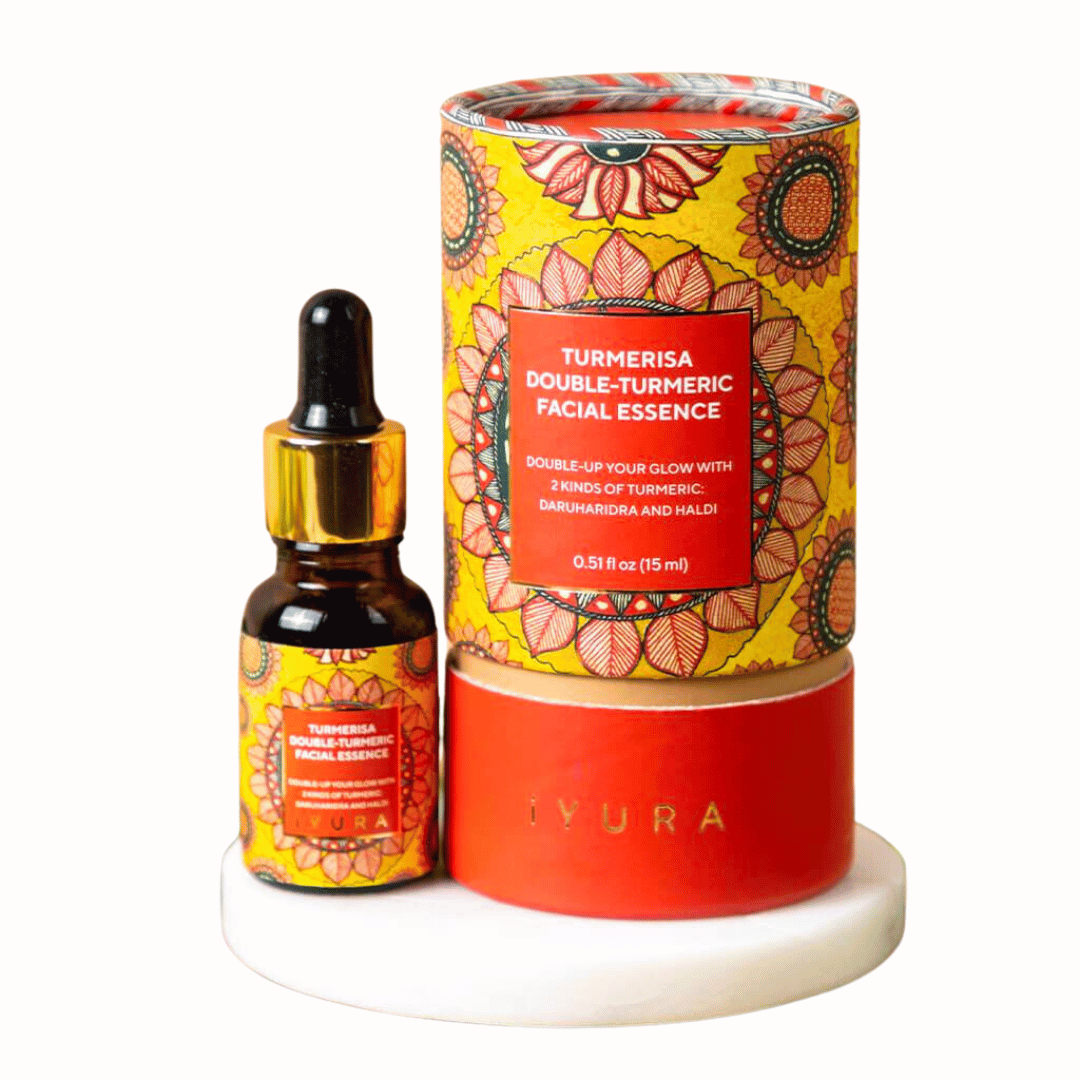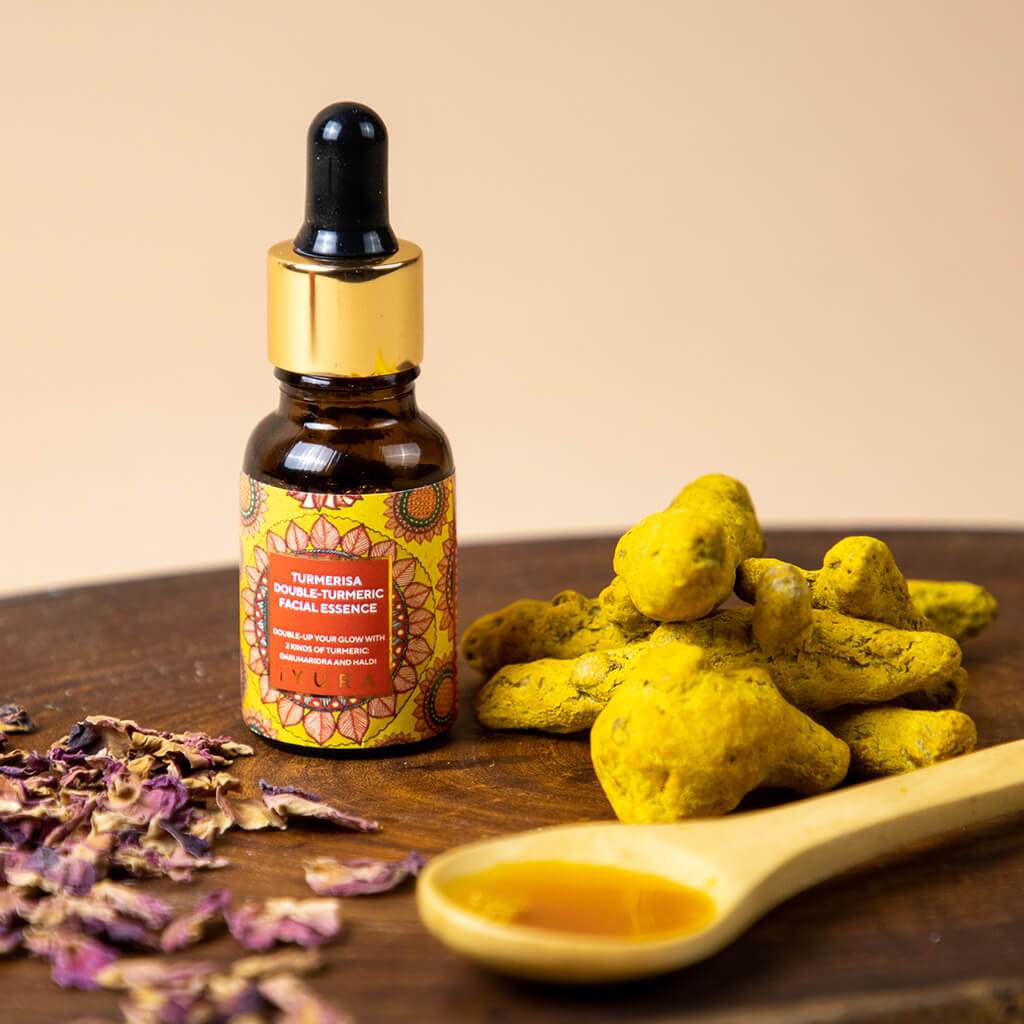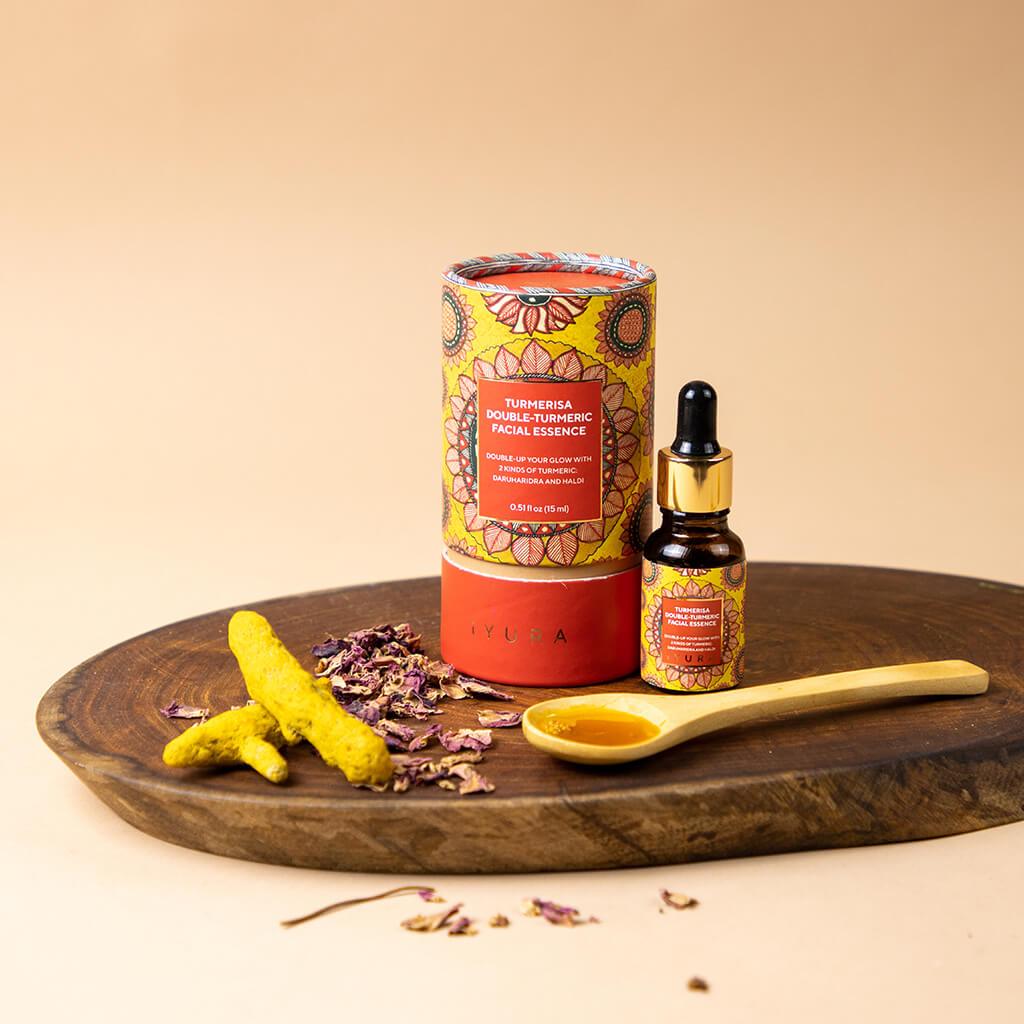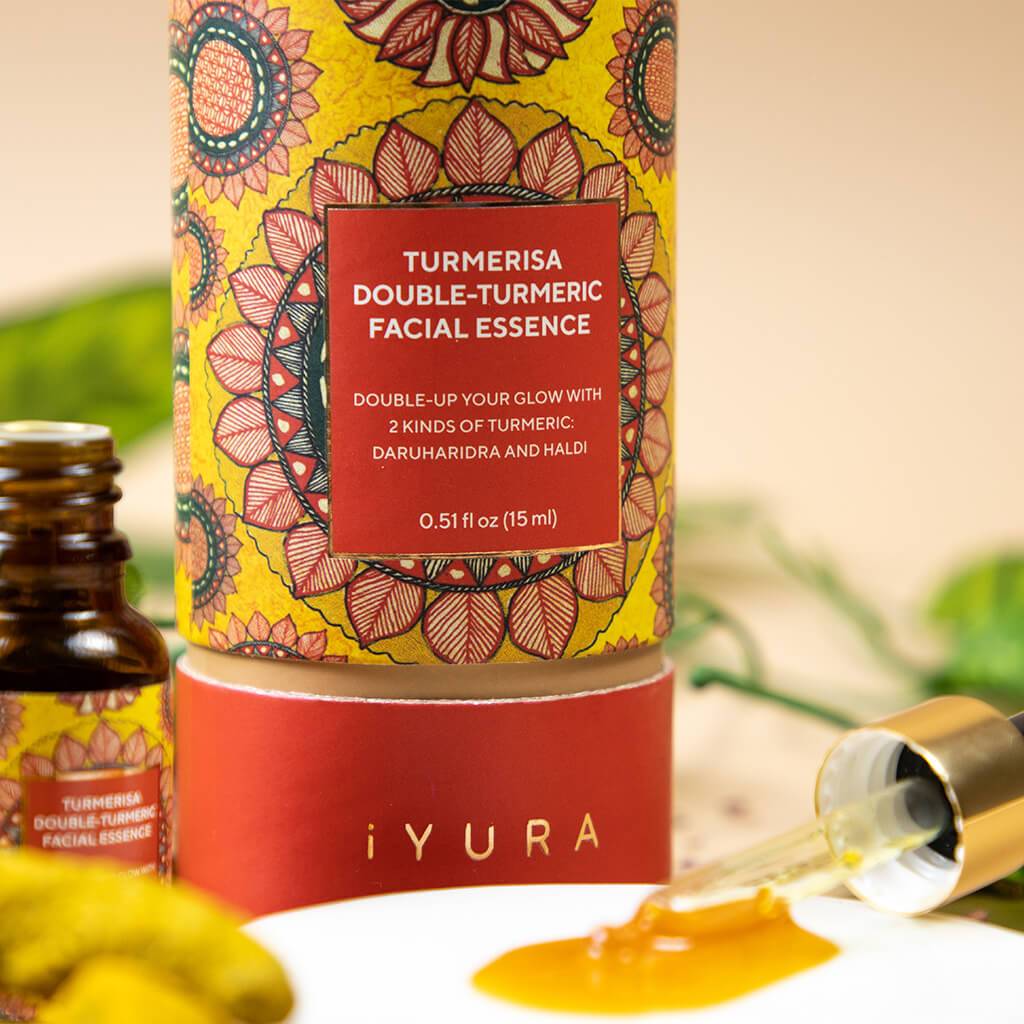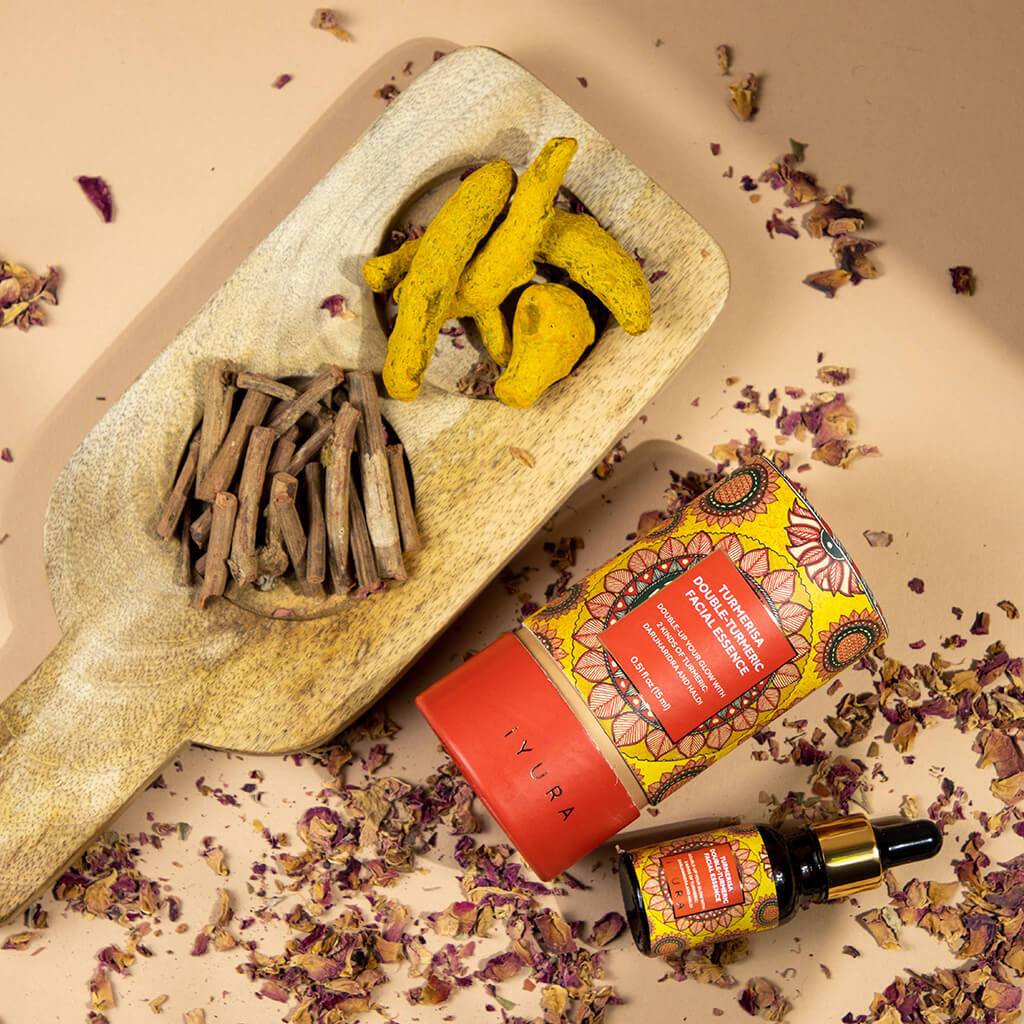 Turmerisa Double-Turmeric Facial Essence | iYURA
Get a glamorous glow and flaunt the spot-free look gloriously with the doubly-fortified power of 2 kinds of Turmeric – a clean, vivid, exuberant complexion like never before with this Vegan wonder!
---
A herb-soaked facial essence to prep your skin for key skincare applications, empower them to work more potently and smoothen any residual look of spots or wrinkles for an enlivened, clear-looking face. 
Want to exfoliate your skin naturally, gently and without a downside?
Spread 3-4 drops evenly over your face and neck and massage it well into the skin. The glow your skin emanates just after a few uses will be a sight to behold!
Yes - Turmerisa Double-Turmeric Facial Essence doubles up as an activator for masks and other skincare as well as an all-over face clarity and glow oil!

Turmerisa is formulated after diligently calculating and maximizing its enabling potential. 
Though Turmerisa may be used as a regular Ayurvedic face oil throughout the day, its true nature is observed through its ability to amplify the impact of other iYURA oils.

The power of 13 pure, active Ayurvedic ingredients through this facial essence will help your skin soak up the goodness of these herbs AND whatever you apply after this - much more deeply and intensely! 

Prepare the skin for next steps in your skincare ritual

Exfoliate naturally to remove dullness from the skin

Ward off the damaged look of the skin

Help with the look of aging signs, especially wrinkles and fine lines

Unclog and cleanse pores that carry dirt and debris

Energize the complexion and activate its raw glow
This oil contains no artificial binders, additives, heavy metals or any such thing that you wouldn't want on your skin!
INTENSE POWER l VEGAN
SPECIALLY FORMULATED TO AMPLIFY THE IMPACT OF OTHER iYURA OILS l 100%NATURAL
AUTHENTIC AYURVEDIC FACIAL ESSENCE l GUARANTEED PERFORMANCE
 15 mL/0.5 fl oz
Wrinkles and spots on skin
Adjust the quantity as per your moisturization needs. Ensure the oil gets absorbed completely.
Sesame Oil [Sesamum Indicum]
Indian Barberry [Berberis Aristata]
Turmeric [Curcuma Longa]
Licorice [Glycyrrhiza Glabra]
Sappan Wood [Caesalpinia Sappan]
Indian Madder [Rubia Cordifolia]
Lotus [Nelumbo Nucifera]
Wild Himalayan Cherry [Prunus Cerasoides]
Wood Apple [Feronia Limonia]
Indian Persimmon [Diospyros Peregrina]
Java fig [Ficus Lacor]
Indian Banyan [Ficus Benghalensis]
Saffron [Crocus Sativus]
Essential oils of Lavender [Lavandula Officinalis]
Essential oils of Rose Indian [Rosa Damascena]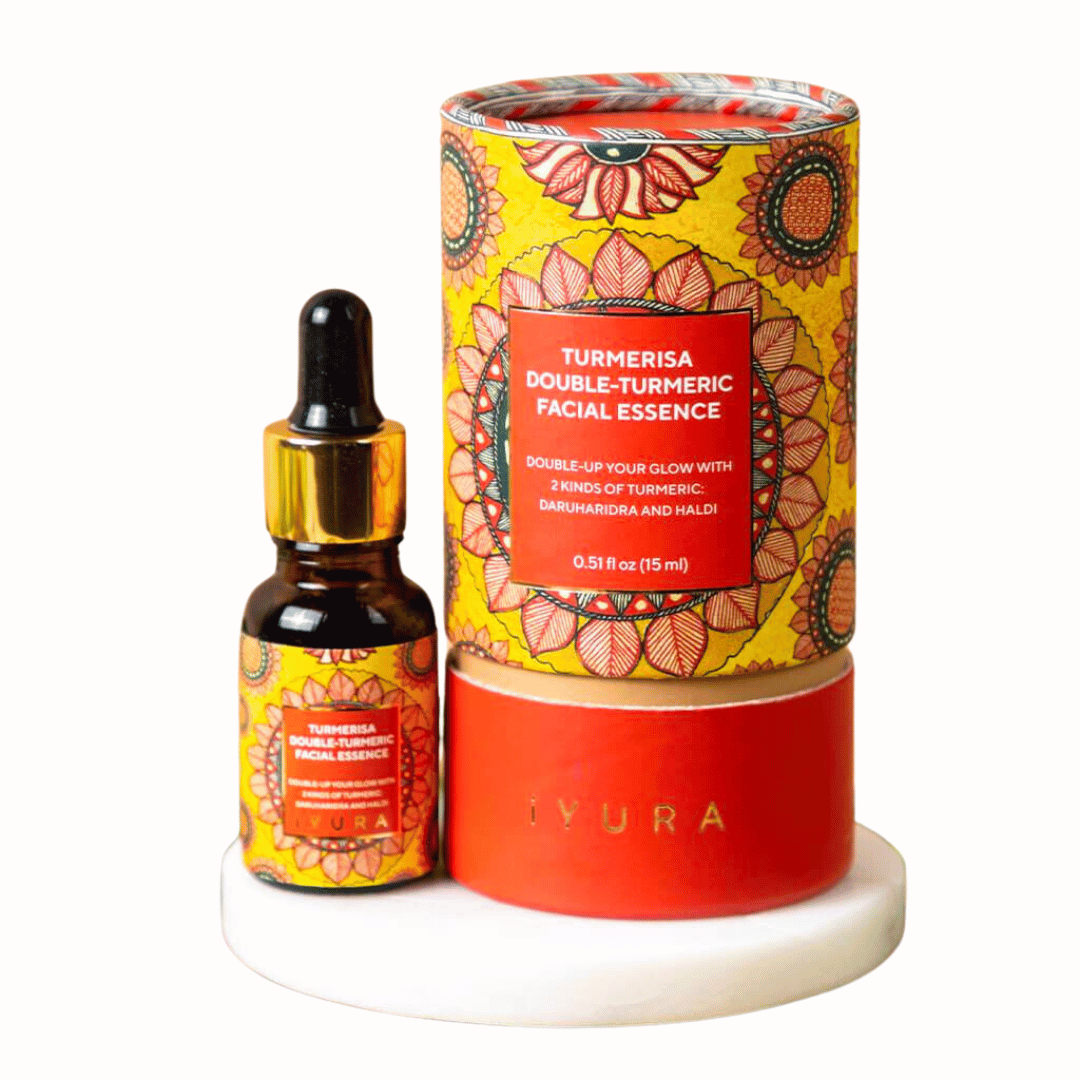 This product has no reviews yet.