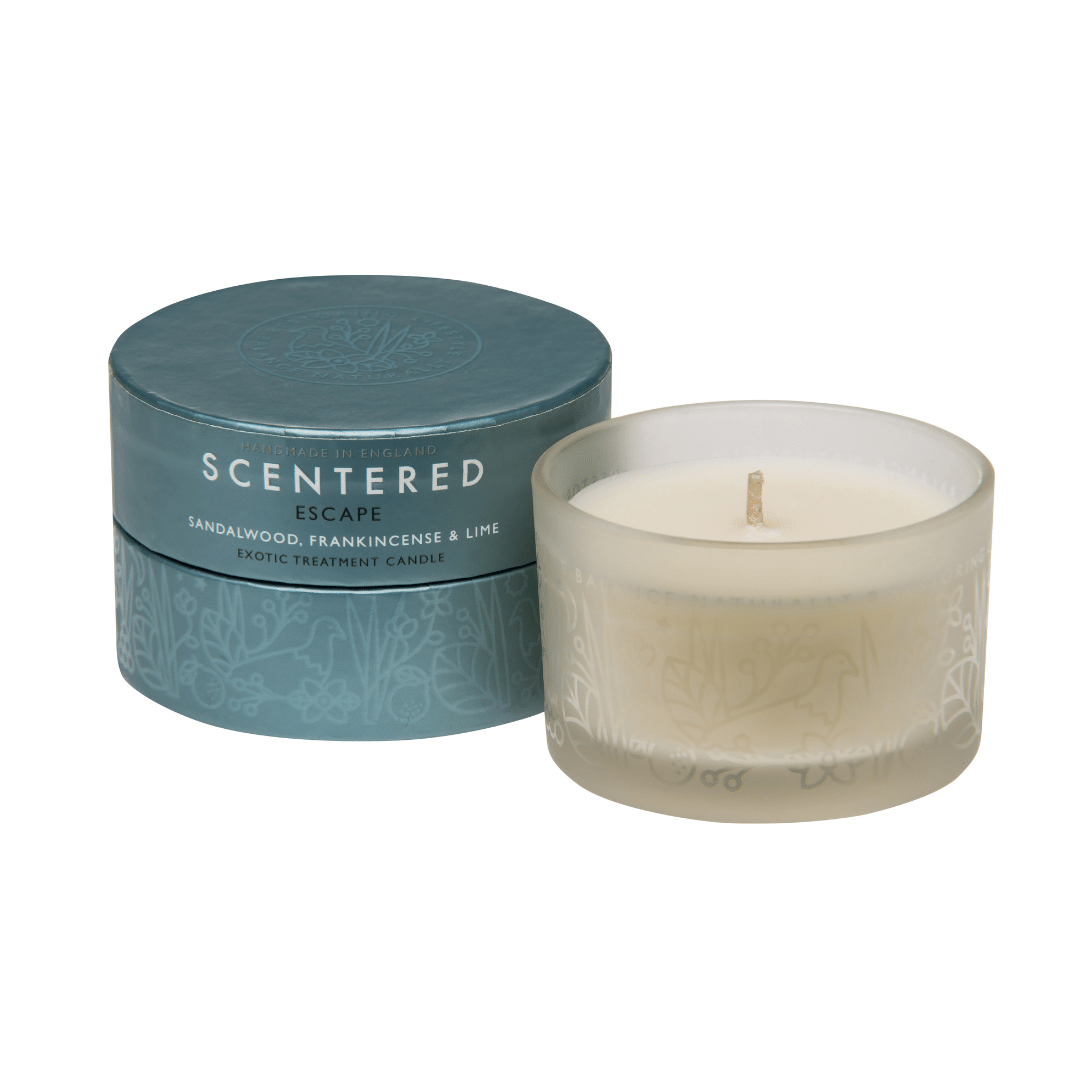 Escape Travel Aromatherapy Candle | Scentered
---
When it's time to shift gears from doing what you "have to do" to doing what you "want to do", this grounding blend instantly transports you mentally to "me time", whether that's a yoga class or a good book.  
Our therapeutic candles are made from a custom blend of natural waxes, sustainably sourced and non-GM, with pure essentials oils for a clean burn and natural fragrance. 
Stop - Apply a balm directly to your wrist, neck and temples or light a Scentered candle to purposefully fill the room with mindful meaning.
Inhale – Raise your wrists or candle to your nose and deeply inhale, visualizing the mind state you wish to achieve in this moment.
Reset – Exhale deeply as you step into the next moment of your daily journey.
85g / 3 oz

Burn Time: 18 hours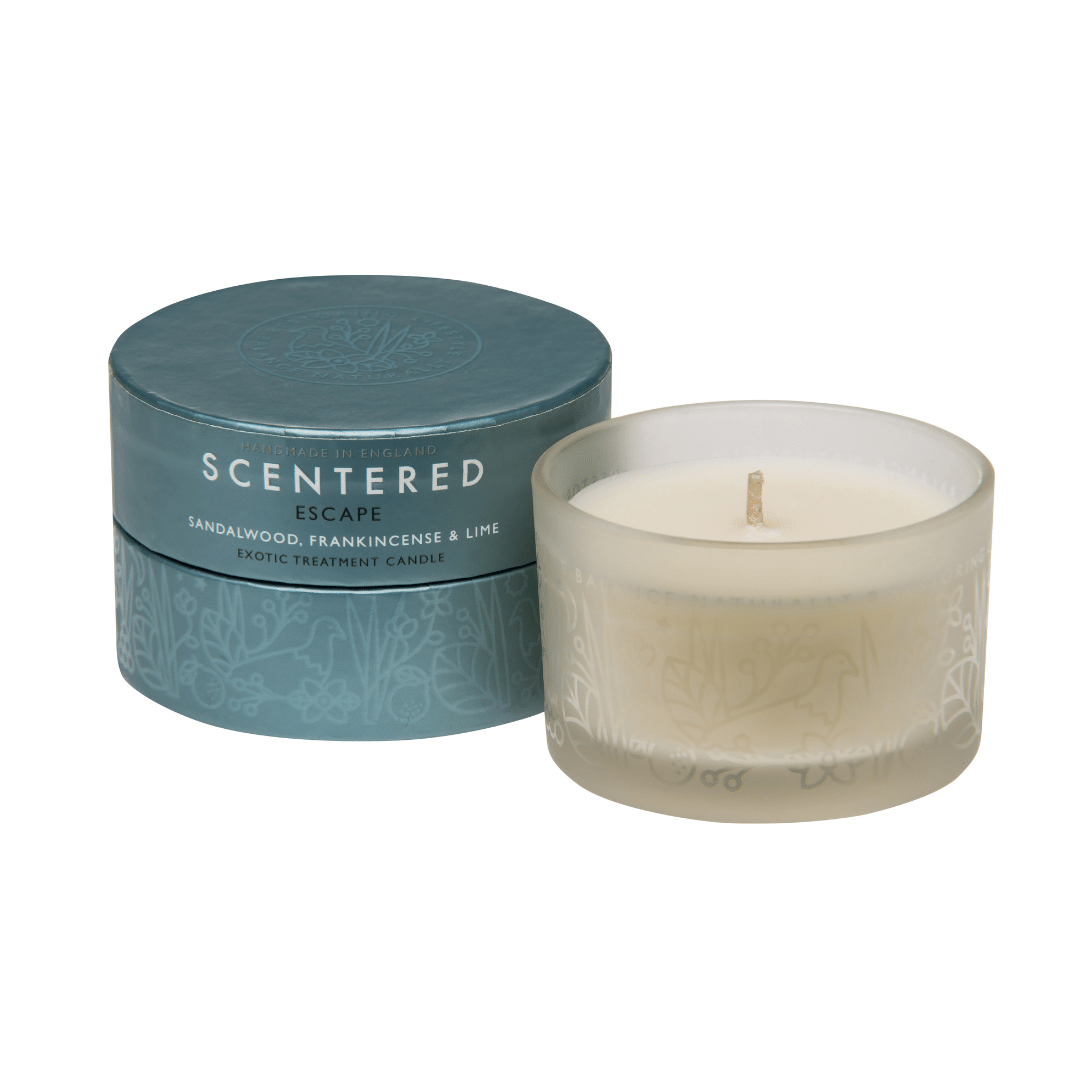 This product has no reviews yet.