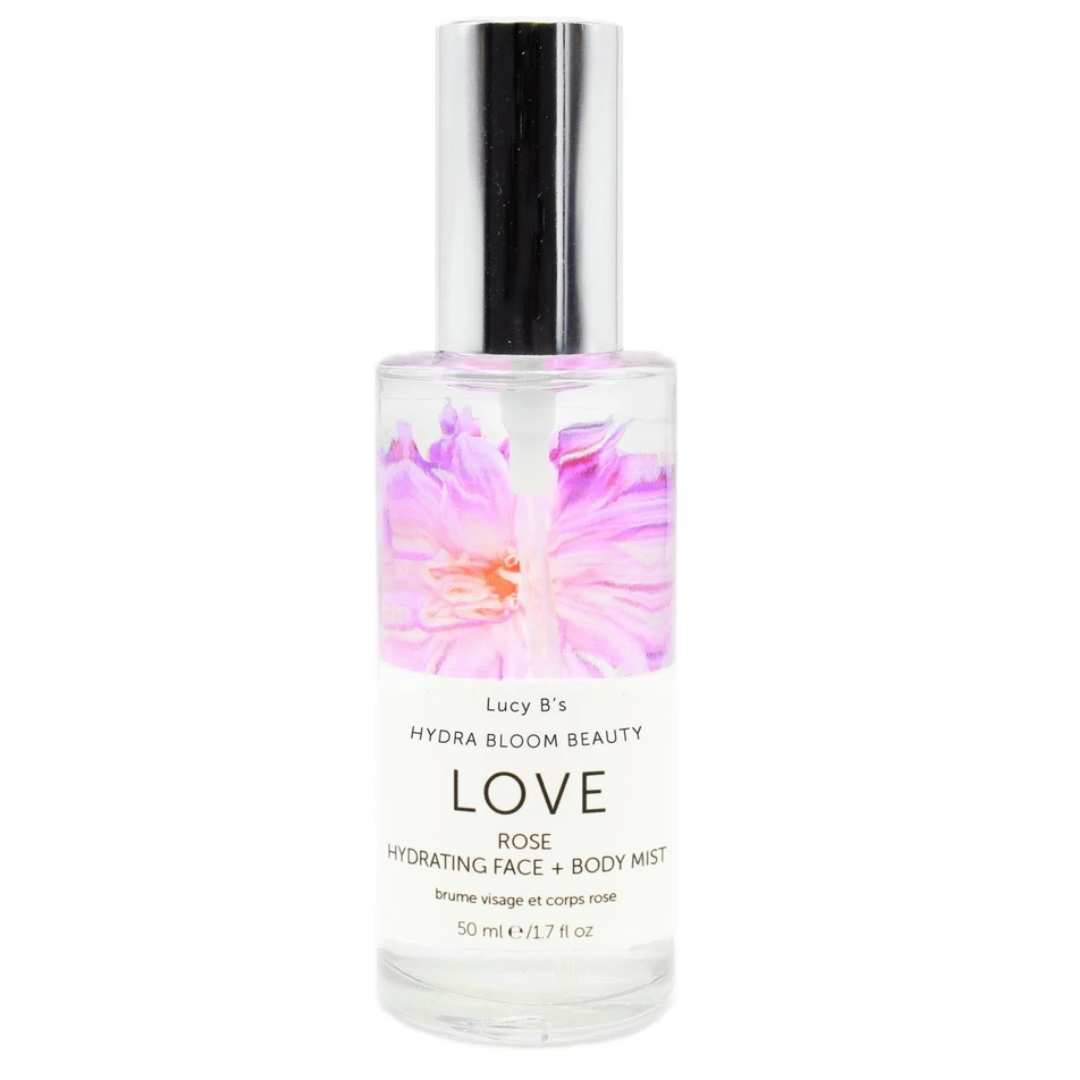 Hydra Bloom Love Rose Face and Body Mist | Lucy B
---
Hydra Bloom Love Rose Face and Body Mist | Lucy B - 50 mL/1.7 fl oz
Hydra Bloom Love Rose Face and Body Mist is your go to for keeping skin hydrated through the summer and winter months when the heat or AC is blasting.
Rose is known to enhance feelings of love and happiness. It works by penetrating the skin's top layers with the essential hydrosols that are extracted using steam for the most organic experience.
To Use:
Take off cap and prime mist before you spray your face, mist towards your face 12-16 inches away for a heavenly effect. Can be used before your moisturizer and also as a setting spray over makeup to refresh yourself.
50mL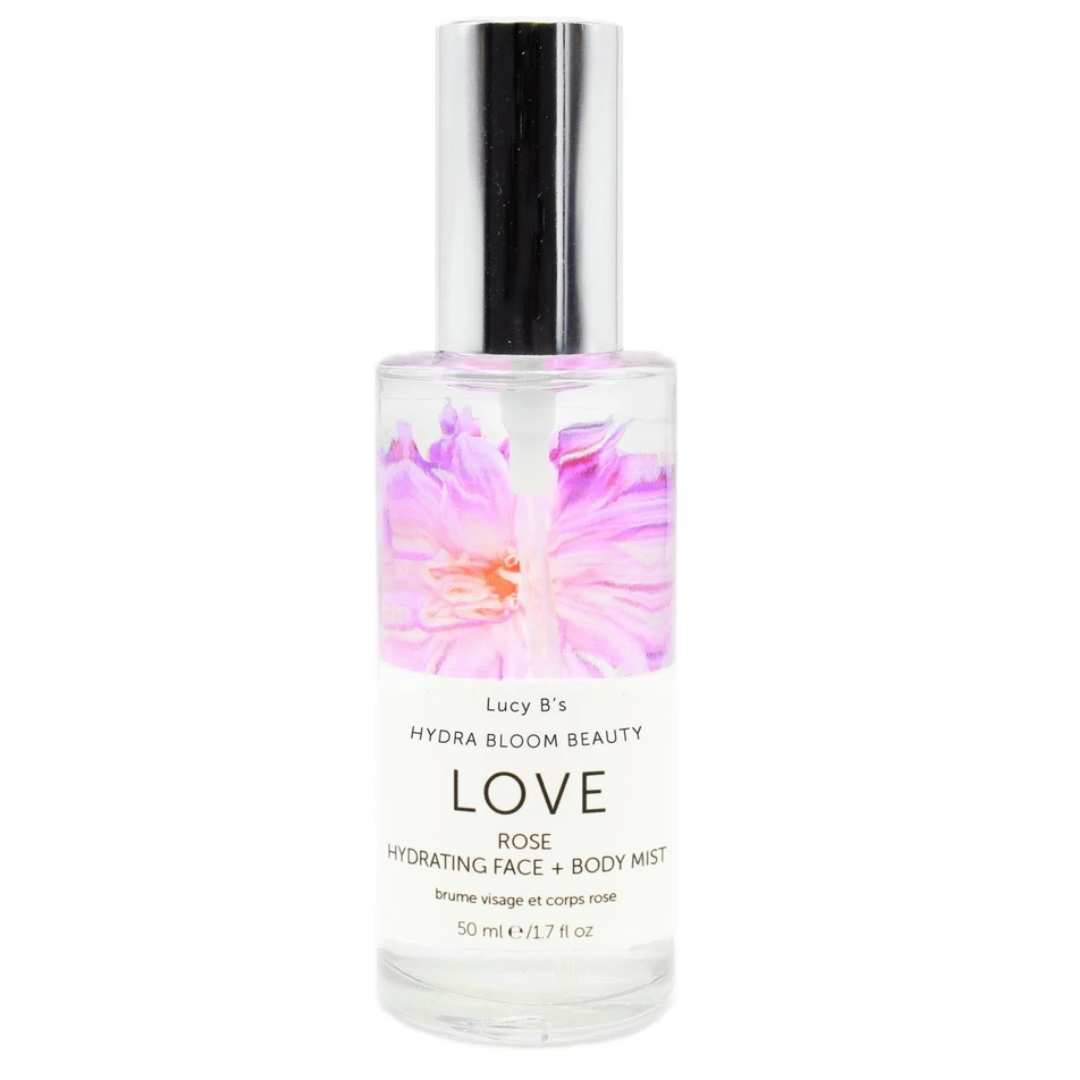 This product has no reviews yet.