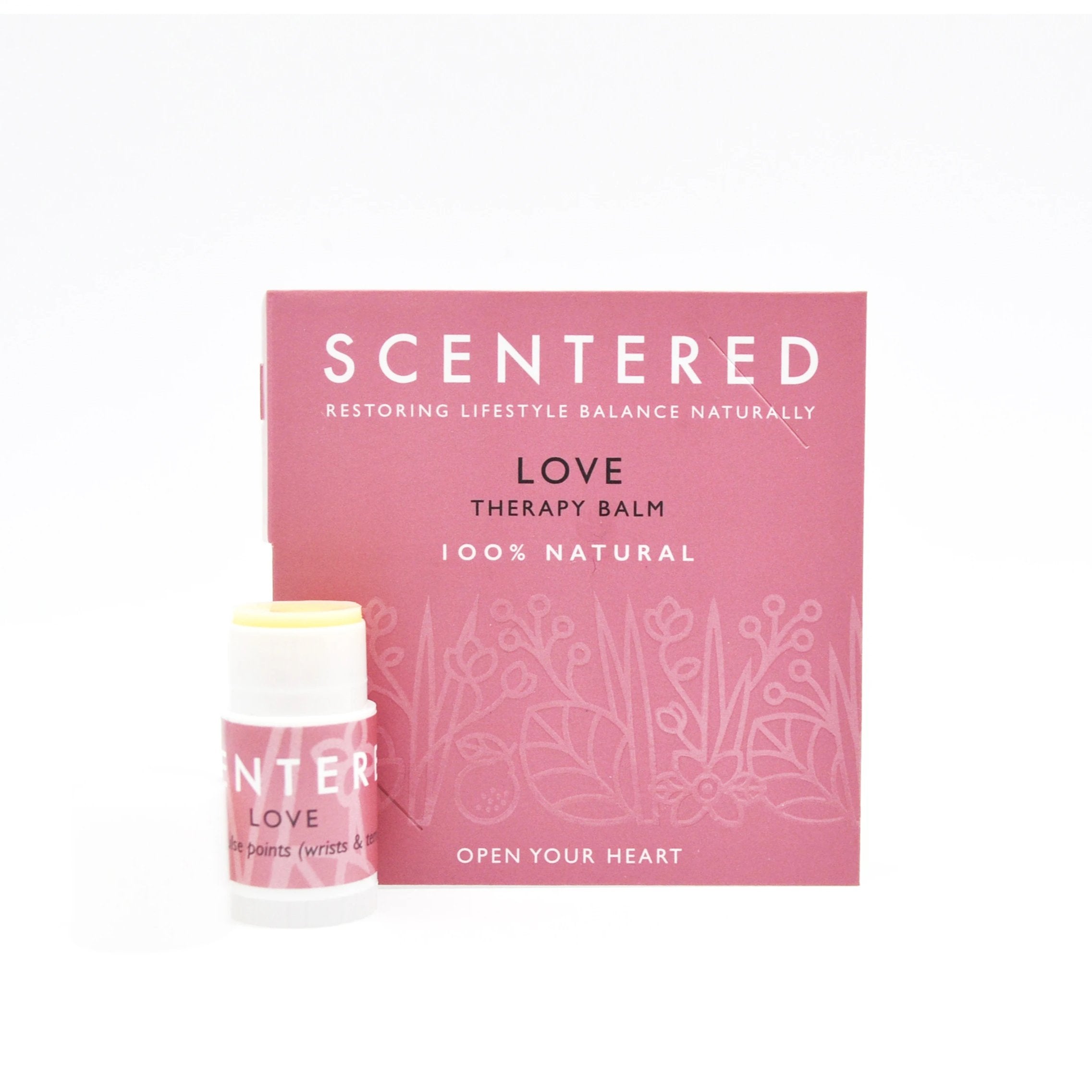 Love Mini Aromatherapy Balm | Scentered
---
LOVE is a warm, romantic blend that stimulates the emotions to enhance sensuality and emotional connectivity. For when you want to feel connected with others physically or emotionally or times when you need soothing self-care, it's like a hug you give to yourself.
This 100% natural, essential oil based Mini Aromatherapy Balm is the perfect size to keep in your bag, whilst on the go. Use LOVE as part of our Wellbeing Ritual.  
Stop - Apply a balm directly to your wrist, neck and temples or light a Scentered candle to purposefully fill the room with mindful meaning.
Inhale – Raise your wrists or candle to your nose and deeply inhale, visualizing the mind state you wish to achieve in this moment.
Reset – Exhale deeply as you step into the next moment of your daily journey.
1.5g / 0.05oz
Not recommended for use in pregnancy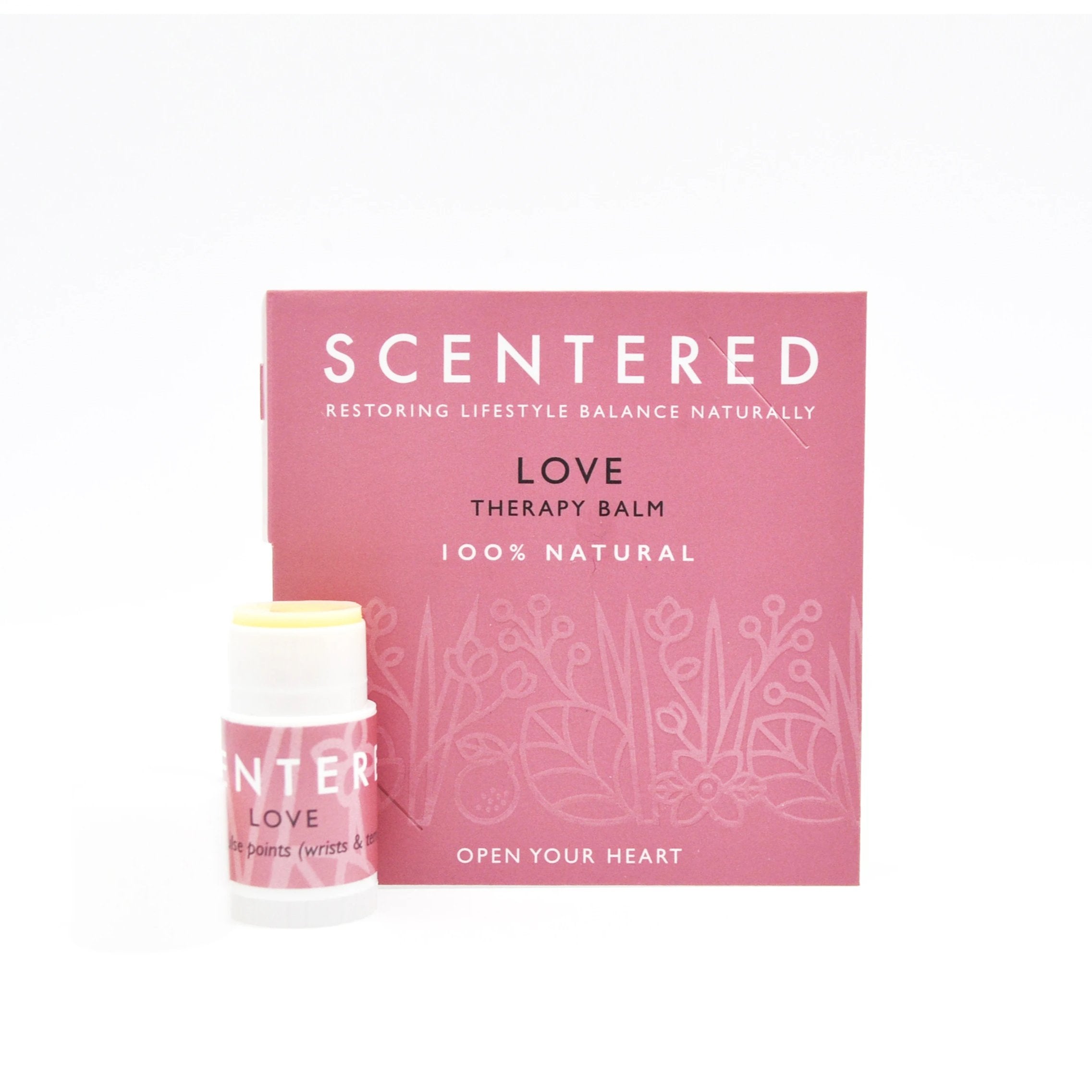 This product has no reviews yet.