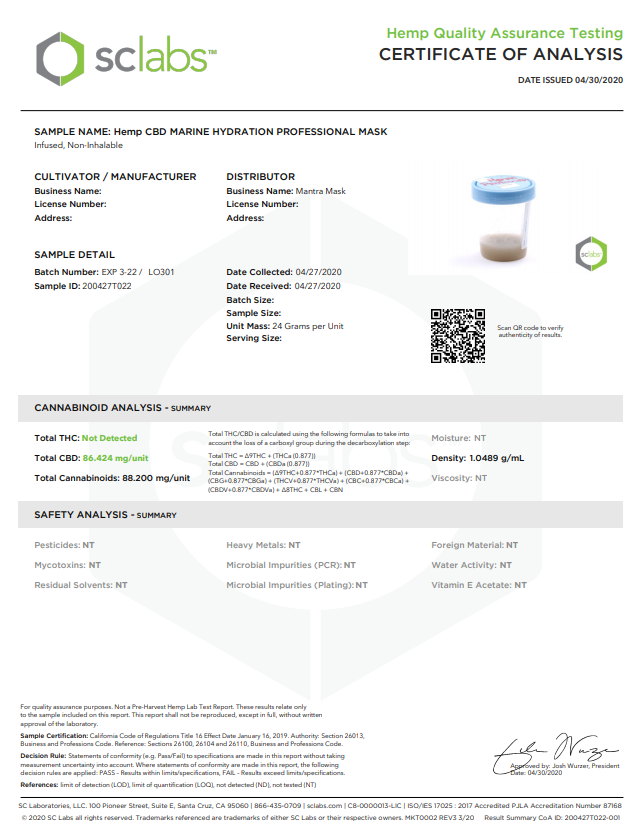 Hemp CBD Marine Hydration Mask | Mantra Mask
---
Hemp CBD Marine Hydration Mask | Mantra Mask - 24g
WHAT'S MINERAL-RICH AND PACKED WITH NUTRIENTS?
The ocean. These Marine Hydration CBD sheet masks by Mantra Mask harness some of the sea's most powerful ingredients to deliver a luxury experience for your skin. Packed with antioxidants, this mask delivers a treatment like no other. Detox, hydrate and quench your skin with essential vitamins from the ocean. Very hydrating and detoxifying.
30 MG CBD per pouch.


Perfect for:
*Tightening skin
*Moisturizing
*Rehydrate
This product has no reviews yet.