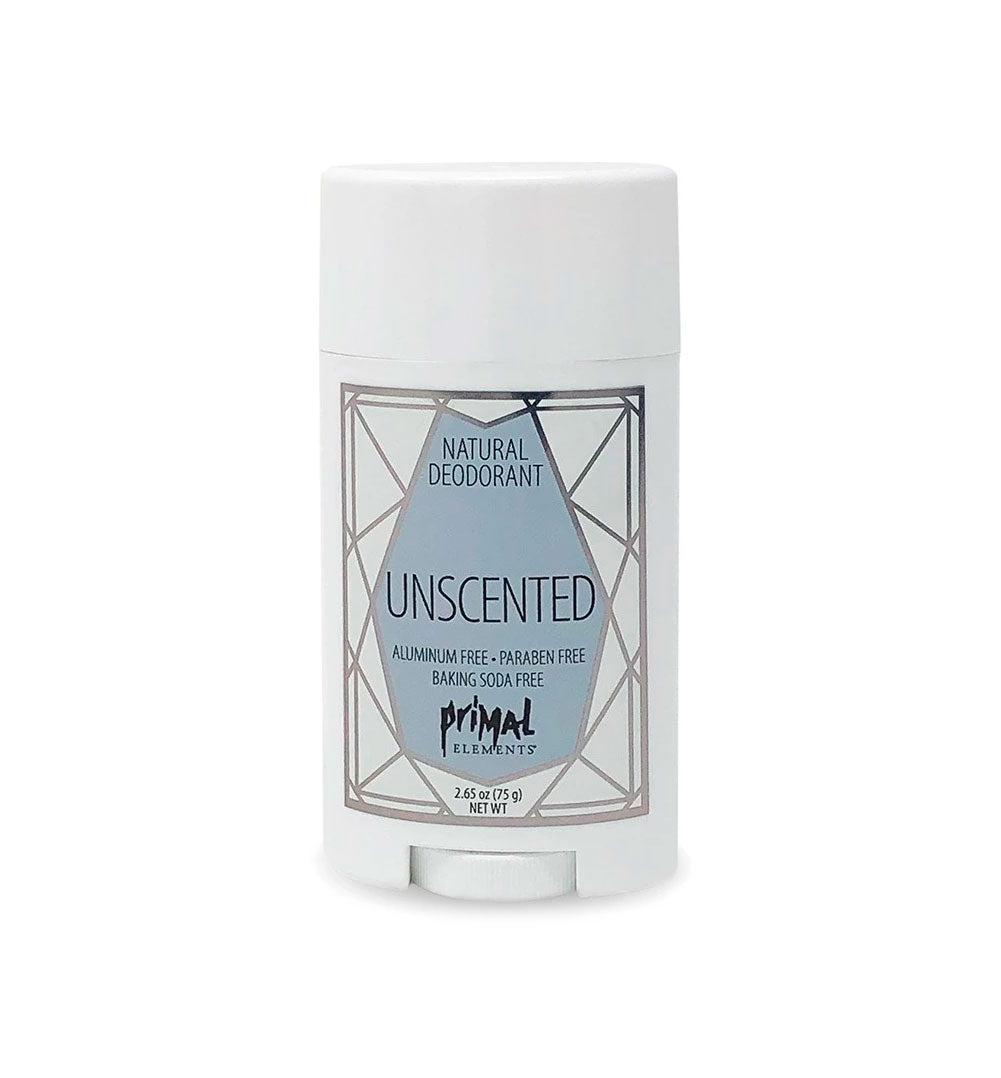 Natural Deodorant 2.65 oz. - UNSCENTED | Primal Elements
---
Natural Deodorant - UNSCENTED | Primal Elements - 75g/2.65 oz
It's all natural, so does it work? This deodorant is aluminum free, baking soda, alcohol free, paraben free and sulfate free. This unique formula is rich in natural oils and nourishes the skin with gentle odor protection. Scent free so you can flaunt the scent of naked you. All natural deodorants don't tend to also be anti-perspirants. So, instead of blocking pores with harsh chemicals like aluminum to prevent sweating, a natural deodorant allows skin to breath and get rid of toxins – this is a good thing! The deodorizing does just that – eliminates odor.
Perfect For: odor, all natural, chemical free deodorant.
MSRP: $15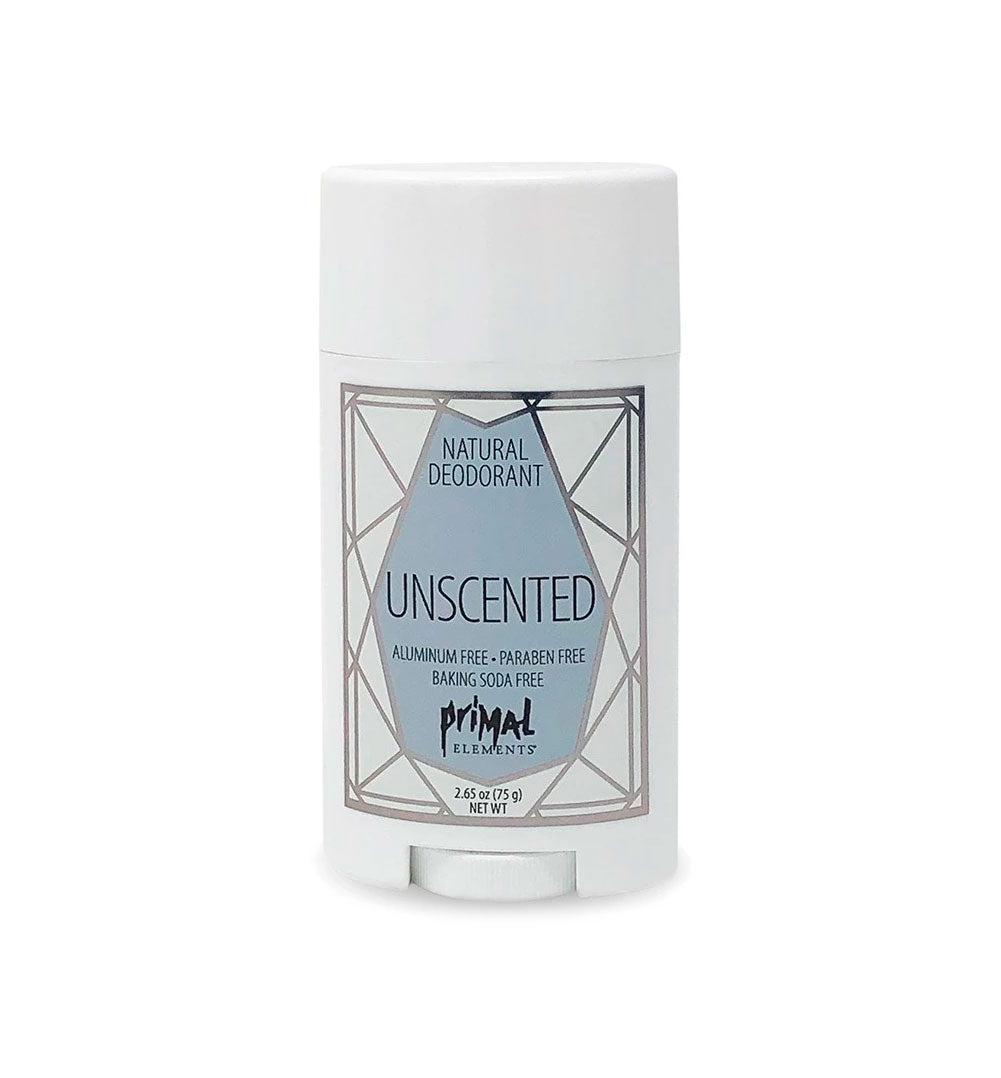 This product has no reviews yet.