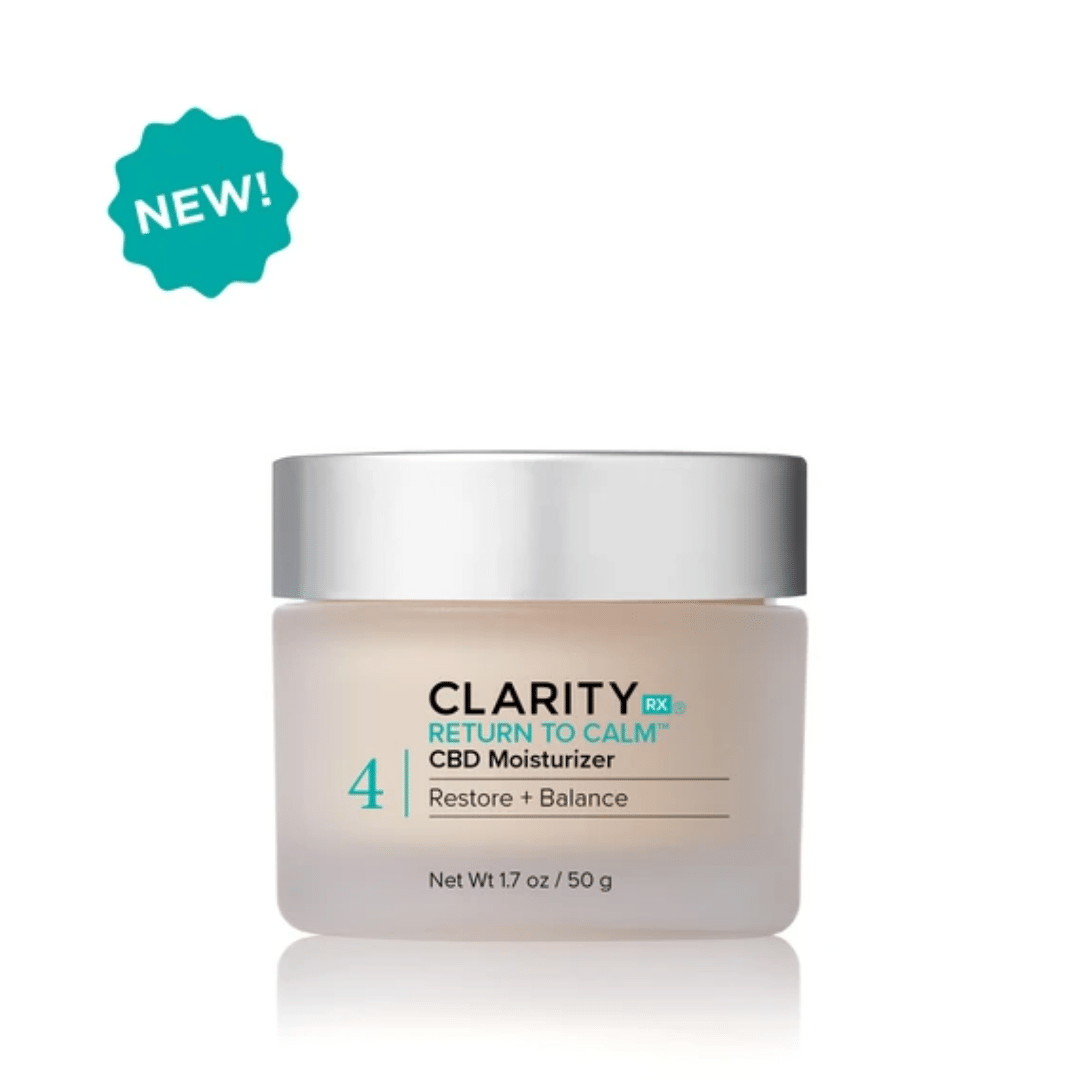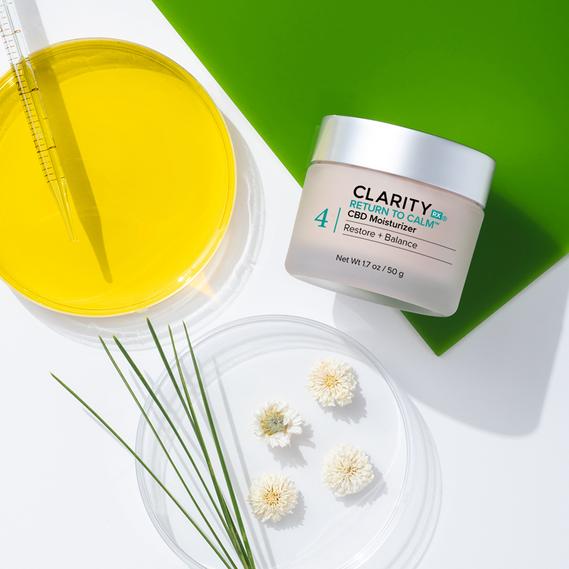 Return to Calm™ CBD Moisturizer | ClarityRx
---
Return to Calm™ CBD Moisturizer | ClarityRx - 1.7oz/50g
Return to Calm™ CBD Moisturizer is a corrective moisturizer designed to calm and restore balance. This formula creates an ideal environment for healthier skin, delivering soothing properties and restoring skin's youthful glow. Daily usage provides superior moisturization that lasts.
Recommended for: All skin types
Cannabidiol, Cannabis Sativa Seed Oil – rich in omega fatty acids, vitamin E, and protein. Contains superior moisturization capabilities.
Cannabis Sativa Flower/Leaf/Stem Extract CBD – pure CBD concentrate extracted from the flowers, leaves, stems, and stalks of matured Cannabis plant. Provides enhanced delivery of pure CBD for increased targeted delivery and effective soothing benefits.
Niacinamide – reduce the appearance of redness, skin discoloration and restore skin barrier function.
Arnica Montana Flower Extract – restores skin suppleness.
MSRP: $78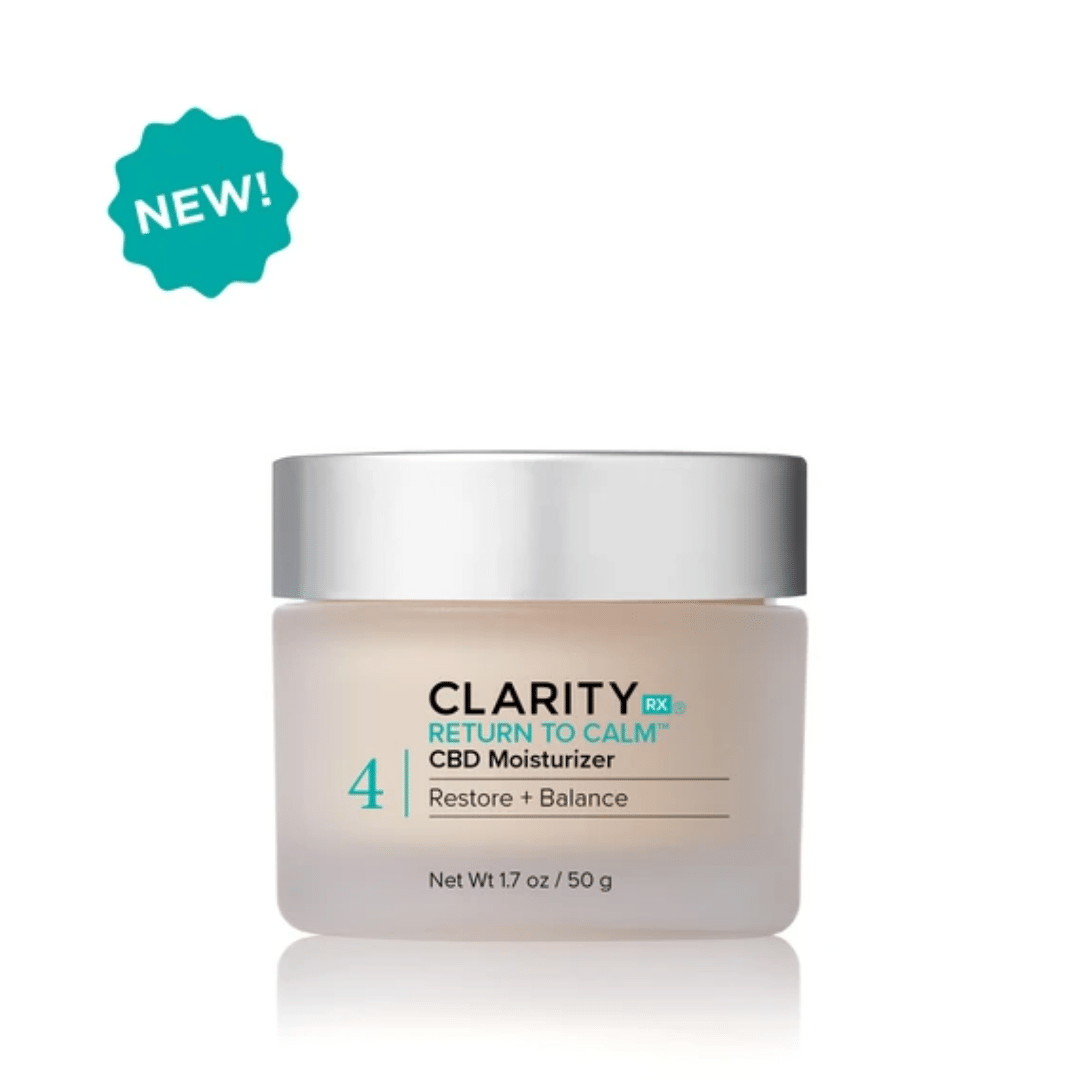 This product has no reviews yet.